Texas has over 90 State Parks and Nature areas. That's a lot but not for a state as large as Texas. Although many people love to visit parks and nature areas, some shy at the notion of camping outdoors. When I was a kid we went camping all the time. I still remember pitching camp and cooking outdoors. It was a great experience.
Just because you don't want to sleep in a tent or camper trailer doesn't mean you have to forgo enjoying the outdoors. Texas has State Parks, Historic Sites and nature Areas scattered throughout the State and there is something that appeals to just about everyone. Whether your idea of a weekend getaway includes hiking, fishing, observing wildlife or just relaxing here are a few of the Texas State Parks where you don't have to rough it.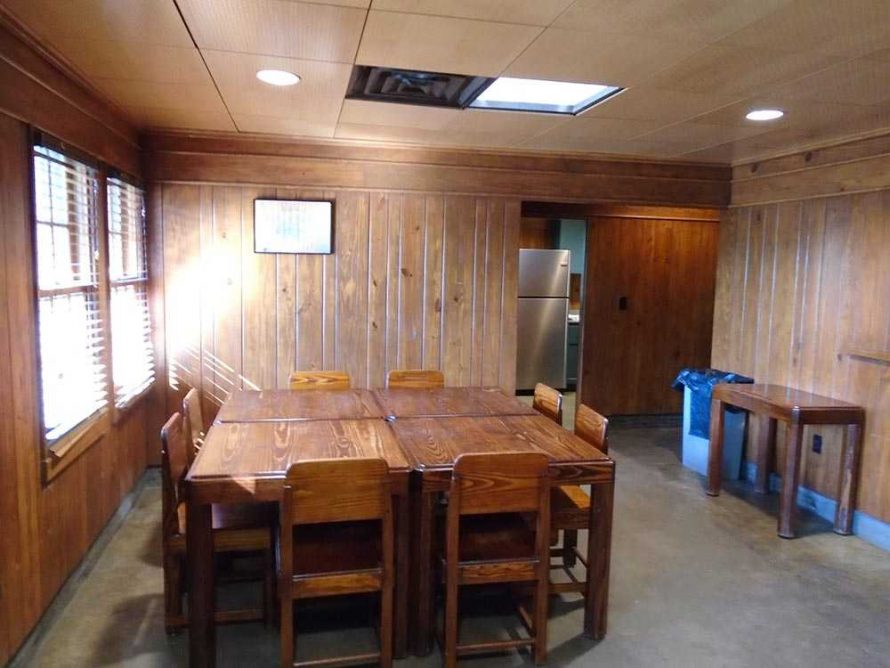 1. Daingerfield State Park
Located in East Texas about 60 miles southwest of Texarkana Texas is the 506 acre Daingerfield State Park. The park has a large lake for fishing and boating, hiking trails and Ranger programs for the kids. Paddle boats, paddle boards, canoes, kayaks and flat bottom boats can be rented at the park. The park offers cabins for rent that accommodate anywhere from 4 people to a 15 person group lodge. Rates for cabins range from $85 to $225 per night.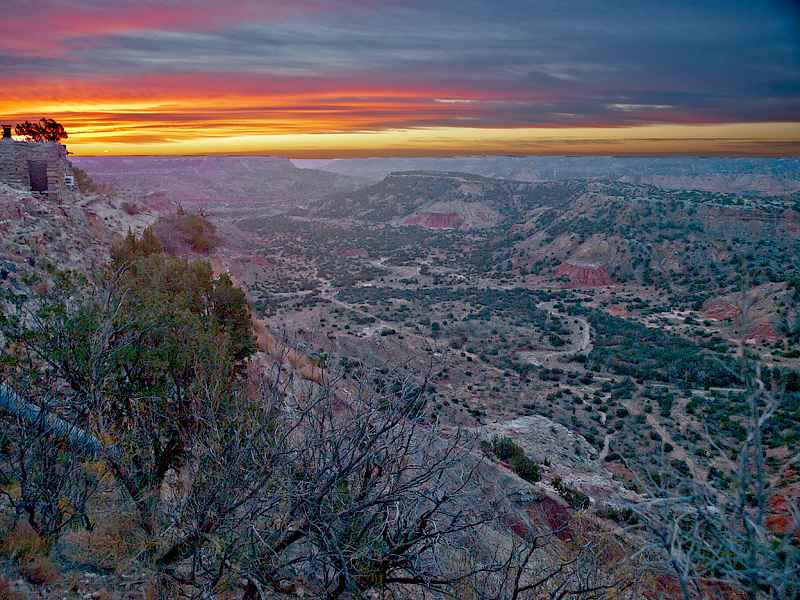 2. Palo Duro State Park
Located in the Texas Panhandle near Amarillo is the second largest canyon in the United States. At 120 miles long and a width at some points reaching 20 miles, Palo Duro Canyon is one of the most picturesque parks in Texas. The park has 30 miles of hiking, biking and equestrian trails along with four cabins for rent that accommodate 4 persons each.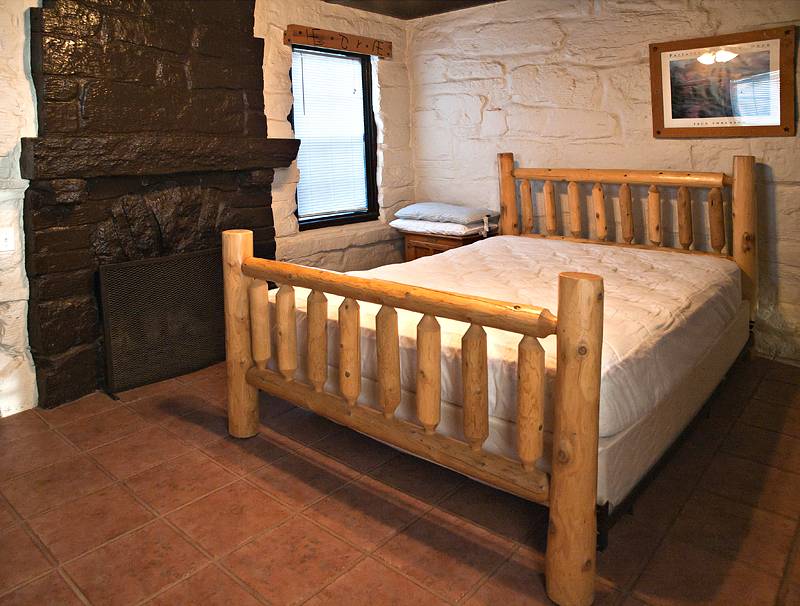 The cabin rate range from $60 to $110 per night.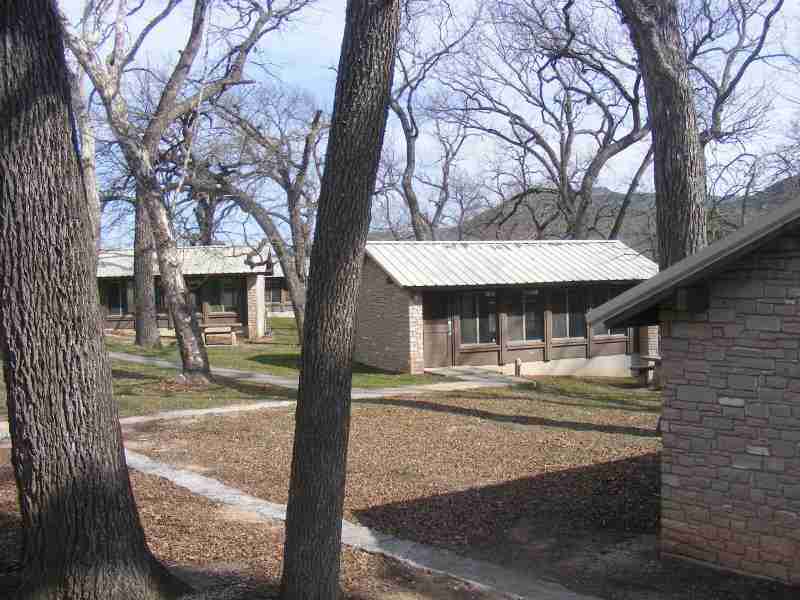 3. Garner State Park
Garner State Park is located in the Texas Hill Country between Uvalde and Leakey on the Frio River. A great place for getting away for the weekend, swimming and tubing on the river, the park has over 1,700 acres and is one of the most popular parks for overnight camping but they also have cabins for rent.
The three cabins in the park accommodate from 4 people to the group camp which holds up to 40 people, great for family reunions or group getaways. Ranging from $150 to $400 per night these cabins have everything you need to make a visit comfortable and memorable.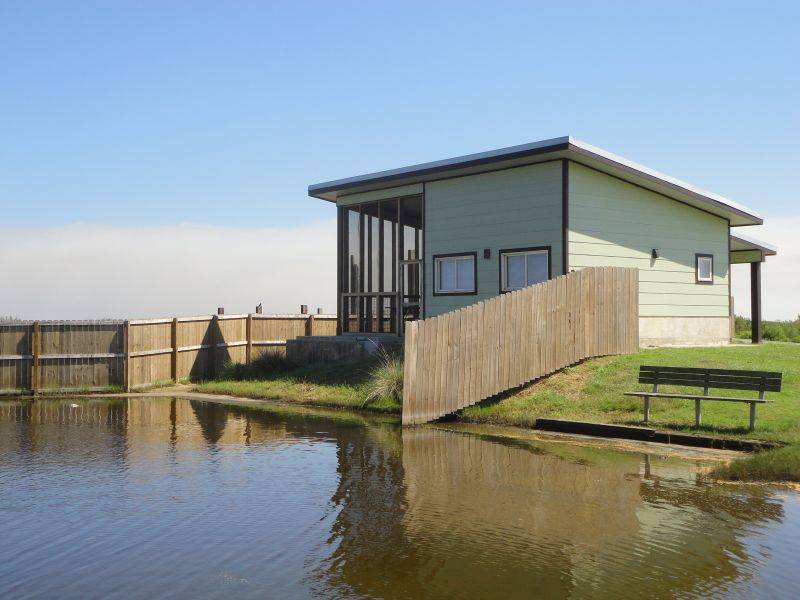 4. Sea Rim State Park
Sea Rim State Park is located on the Texas Gulf Coast adjacent to the McFaddin National Wildlife Refuge just South of Port Arthur Texas. Visitors can take advantage of the park and surrounding areas to go bird watching, beach combing, canoeing and kayaking, fishing, swimming or just enjoy being on the water. The one cabin available is located next to the boat ramp, rents for $95 per night and accommodates up to six people.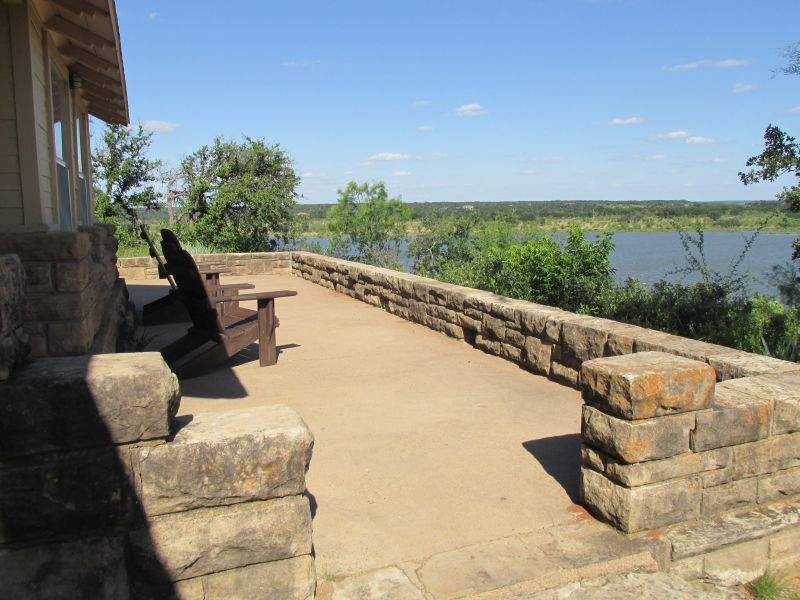 5. Lake Brownwood State Park
Located about 70 miles South of Abilene, Lake Brownwood State Park sits on the shores of the 7,300 acre Lake Brownwood. Enjoy fishing, boating, water skiing and everything else one of the most popular lakes in Texas has to offer. The park also loans out fishing gear.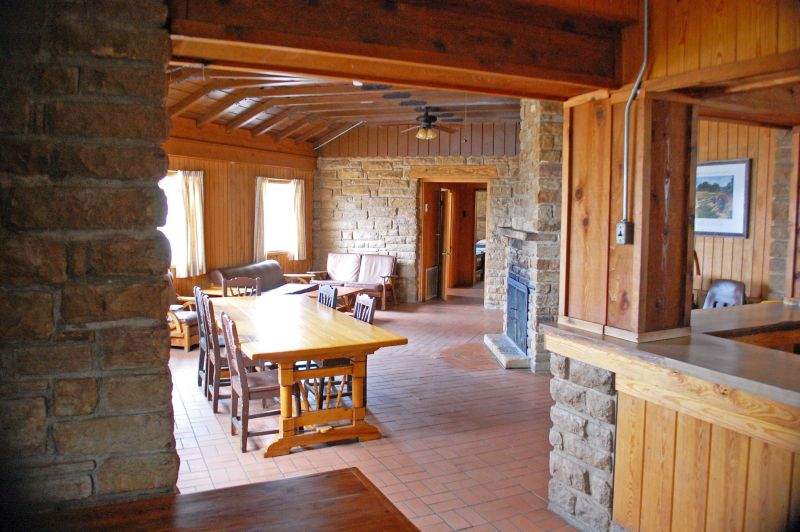 While you can camp, the park also rents out six cabins ranging from a two person cabin to the 26 person beach lodge. Rates range from $80 to $320 per night.
6. Estero Llano Grande State Park
Located in the center of the World Birding Center, Estero Llano Grande State Park is a 230 acre park with wildlife viewing decks, boardwalks and viewing decks. With endangered species such as the Wood Stork to spoonbills the park is a great place to get up close to nature. The two cabins offered are actually for large groups. The North Complex is made up of 5 bunkhouses and the accommodates up to 80 people while the South Complex houses up to 46 people. Both have meeting spaces and large kitchens along with outside BBQ pits. The rate for the North Complex is $22 per person with a 50 person minimum and the South Complex rents out for $20 per person with a 30 person minimum.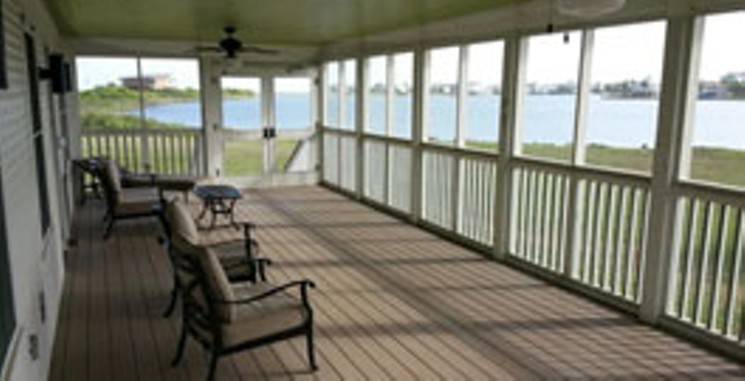 7. Galveston Island State Park
Have you ever wanted to visit Galveston Island but still want to get away from it all? The Galveston Island State Park offers two "cabins" which are actually 3 bedroom homes, complete with full kitchens, living areas and big porches so you can sit in the evenings and enjoy the scenery. In addition to enjoying the beach, visitors can swim, fish, bird watch, hike, bike or just relax.
With Galveston just a few miles away you can enjoy all the city has to offer. The two "cabins" range from $175 nightly during non-peak season to $250 per night during peak season.
There are several other Texas Parks that rent cabins along with shelters and even Lodges and Motels on the park grounds. A full list of Texas Parks that offer accommodations can be found here.
Disclosure: Some of the links in this post are "affiliate links." This means if you click on the link and purchase the item, I will receive an affiliate commission. Regardless, I only recommend products or services I believe will add value to my readers.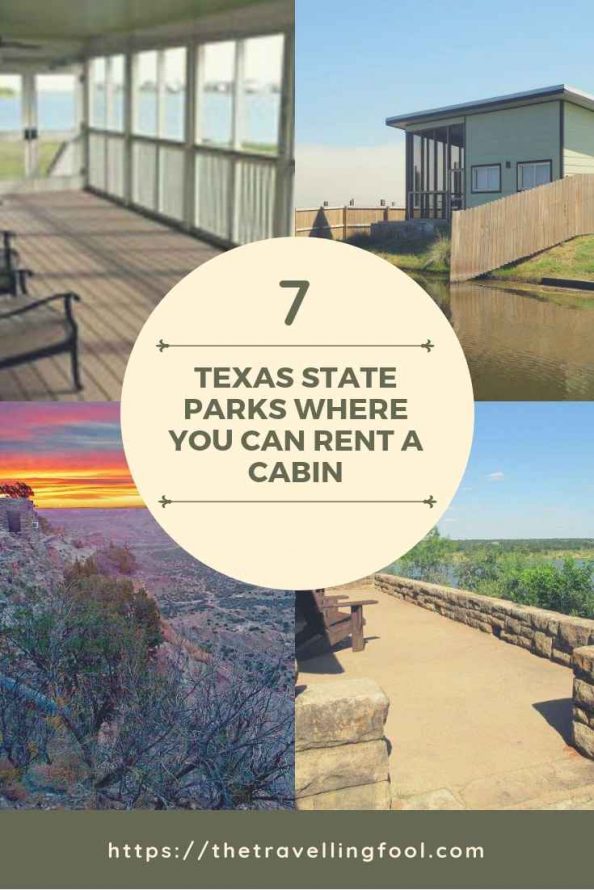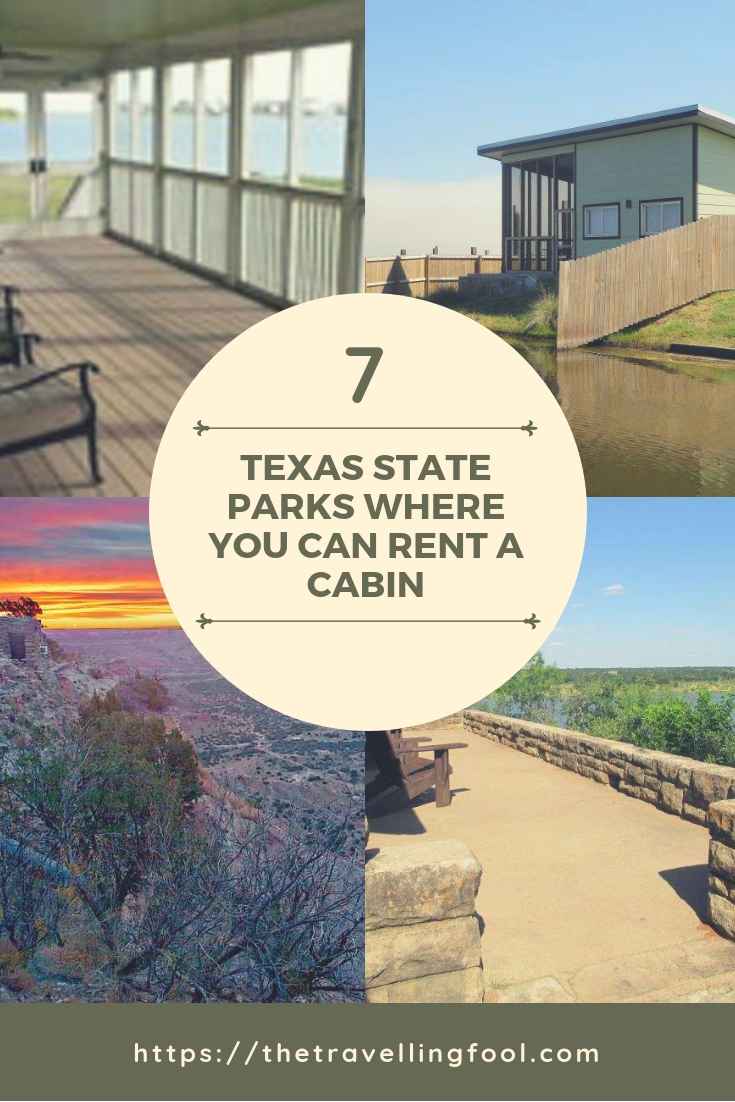 (Visited 10,019 times, 1 visits today)