Call it many things, experiential travel, immersion travel, traveling off the beaten path or as I like to refer to it, traveling off the tourist path, a lot of people are looking for authentic travel experiences.
There has been a surge of travel companies and tour operators promising to deliver you the adventure of your lifetime. Unfortunately, most of this is just marketing hype and what is delivered is a manufactured experience.
Maybe it was a love of exploration or just seeing new things, I have been pretty much traveling off the tourist path my entire life. There is no big secret to traveling this way, nor do you have to shell out big bucks to some tour operator to experience it. There are companies that charge you a lot of money to experience authentic or experiential travel when in fact it is anything but. If a company is organizing a group of people and taking you to an "authentic local village" what they are really doing is creating a tourist attraction based on what most people's perception of the area is by bringing a bunch of people together to sell you something in one location.
I'll give you some examples. In Cancun you can book a tour to a Mayan village where trinkets are sold by the locals, everyday busloads of tourists come to experience authentic Mayan culture and after one departs, another pulls up. Or how about companies that take you to some faraway place to do volunteer work. Help a farm cooperative by day before heading back to your resort for a big dinner buffet. Seems to me all they are doing is parting you from your hard-earned money to do something you can do yourself.
In fact, you can practice doing this in your own home town and many of you already have. When was the last time you dined at a small mom and pop hamburger joint or bought something from a small farmers market? In a way, that was experiencing an off the beaten path destination. Now just take that way of thinking to your next travel destination.
Here are 7 tips to traveling off the beaten path on your next trip.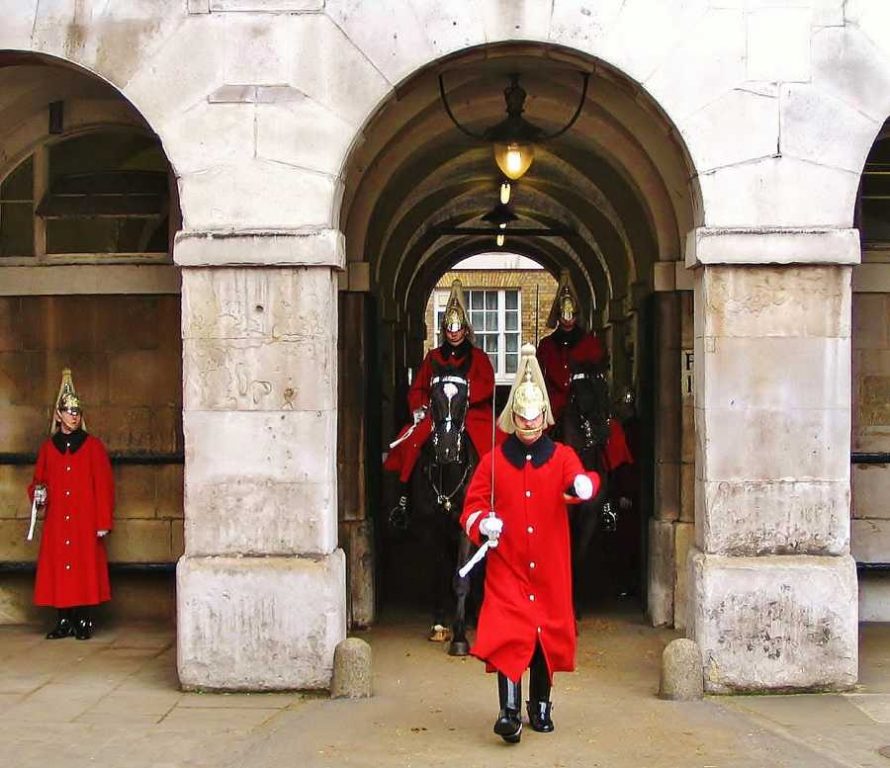 Walk
It's pretty simple, just get out of the resort, leave the hotel and walk around. When I was in London I walked around, just looked at a map and picked out a place I wanted to see, like Trafalgar Square and walked there. I discovered a lot of great places, many of which I would never have seen otherwise. I found myself walking past Downing Street, home of the Prime Minister, the historic Horse Guards building, found a great local fish and chips place and more. Did you now that across the river from Westminster Abbey is the first prison in London? In operation from the 12th century until 1780, The Clink is now a museum and I found it because of a small sign on the street. Did you ever wonder how the term "the clink" became associated with going to jail? Well, this is where it comes from and I would have never known if I hadn't been walking around exploring the city.
Talk to Locals
When I travel, I talk to everyone, the housekeepers, the people working at the hotel front desk, taxi drivers, people in restaurants, just about anyone. I ask them where are the good places to eat, interesting things to see and do and if I need to buy something or just want to shop, where to go. The locals can tell you about places not listed in the guidebooks, who has the best food, and where to get the best deals on things. This works in Germany, Thailand and even in Texas.
Check out a Map
Look at a map and check out places nearby or not readily known. When some friends and I spent a few days in Greece we had a car and a GPS. We decided to pick a place on the map and drive there just to see the countryside and get out of the tourist area. The GPS took us through a small town where we stopped to take a few photos. An elderly lady came out of a small vineyard and asked what we were doing. After explaining we were tourists just looking around, she sent for her son who spoke English, wound up giving us some of her grapes to eat and some homemade wine to taste. We spent about an hour talking to them before we drove off to explore some more.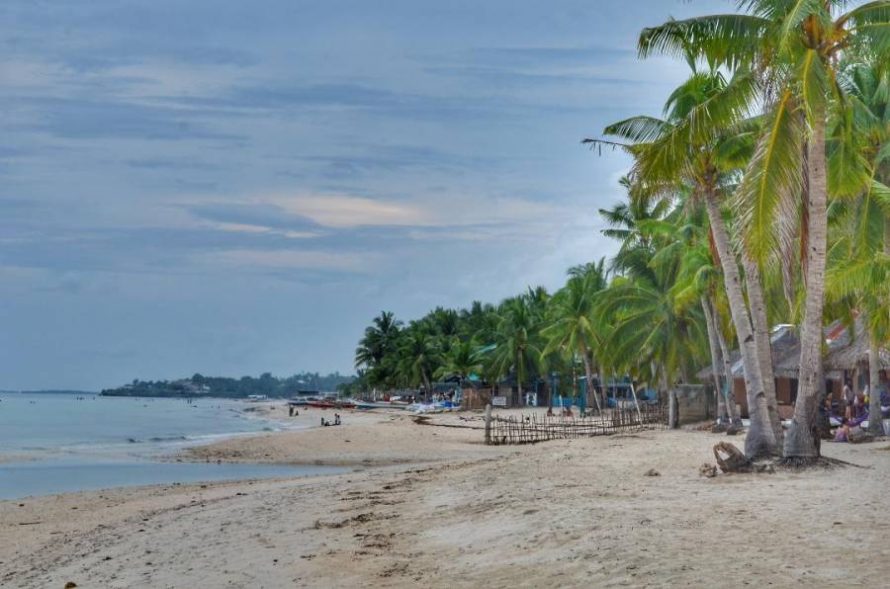 Google "Alternatives to _____"
Check out alternatives to that crowded famous beach or destination by using Google. I did that when I was in the Philippines and discovered Bantayan Island. Bantayan is a small island with a beautiful beach and a laid back lifestyle. While very well known to Filipinos it is not a destination known by many foreign tourists. A small island off the coast of Cebu it is only reachable by an hour long ferry ride and has three small towns on the island. One, Santa Fe, is home to a few small resorts and hotels, one small town on the Northern tip of the island and the main town of Bantayan. Other than a few expats running hotels I saw only 4 other foreigners on the island. One day I rented a scooter and rode around the entire island, stopping to have a coke or grab some food on the roadside. Talk about getting looks and everyone waving and wanting to talk to you. When you are one of only a few foreigners on an island people are interested in meeting you.
Use Public Transportation
Public transportation doesn't have to mean just taking a taxi. I have ridden on trains, buses, ferries, Tuk-Tuks, motorcycle taxis and trikes, and Banca boats. Taking public transports allows you to stop along the way when you see something interesting and want to explore. Many cities in the US and overseas have hop on hop off busses where you pay a flat rate for the day and can explore the town. Once in Prague I looked on a map and saw where the town of Pilsen was nearby. Pilsen is the home of Pilsner beer, I had to visit. I went down to the train station and bought a round trip ticket for a few dollars and took off. Besides meeting some great people on the train the town was a blast to explore.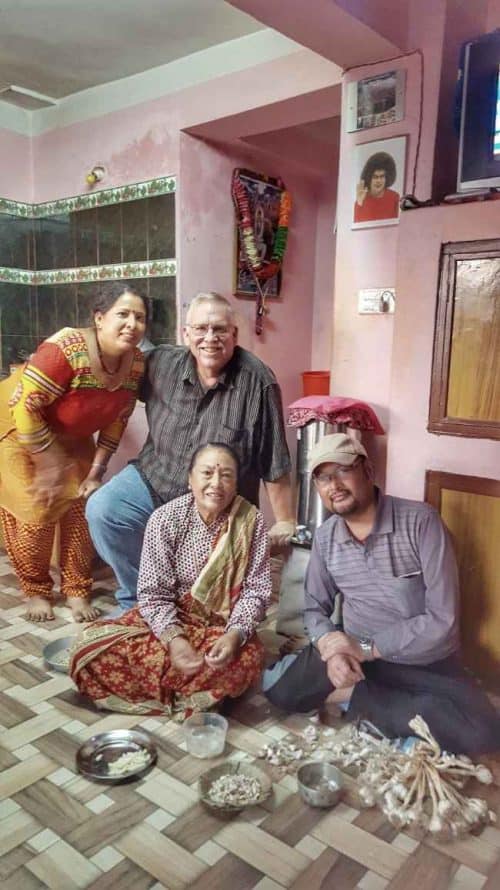 Try a Homestay or rent a Condo
If you want to experience the local area then get out of the hotel and resort and book a homestay or rent a condo. Many places offer homestays where a local family will put you up and you live in their home. I did this on a trip to Nepal and it was the highlight of my trip. The family consisted of mother, father, son, daughter, and grandparents. Only the daughter spoke English so she was my translator. She gave me a guided tour of the small town and pointed out the history, I helped the mother cook dinner, we sat around looking at family photo albums and the grandmother gave me some of her homemade liquor. I had a great time learning about their family, how they lived and their town. It doesn't get much more authentic than that. I also stay in condos or apartments a lot. In many places, all you have to do is an internet search for short term condo rentals or holiday rentals. I have stayed in condos a lot in Asia. The ones I stayed at were in good neighborhoods and gave me not only a bedroom and a bath but a kitchen and living room, sometimes a nice balcony. I could walk to the local market and get food to cook and when I walked outside, I was immersed in the local area.
Take the Back Roads
I do this a lot when driving to a destination. Instead of staying on the Interstate or major highway I check out an alternate route taking me on the smaller highways and roads. I have discovered some really cool small towns, and met a whole lot of nice people, like the time I met Ray in Walburg Texas. Yes, it may take you an hour or two more to get to your destination but you can discover some really interesting things when you take the backroads. From small roadside stands to small towns with interesting histories, traveling the back roads can be a great way to travel off the tourist path and find those elusive off the beaten path destinations.
So, you see you don't have to pay a tour company an exorbitant amount of money to give you a manufactured experience or travel to the depths of the Amazon to travel off the beaten path. You just need to channel your inner explorer and adjust how you travel at your next destination.
(Visited 1,474 times, 1 visits today)