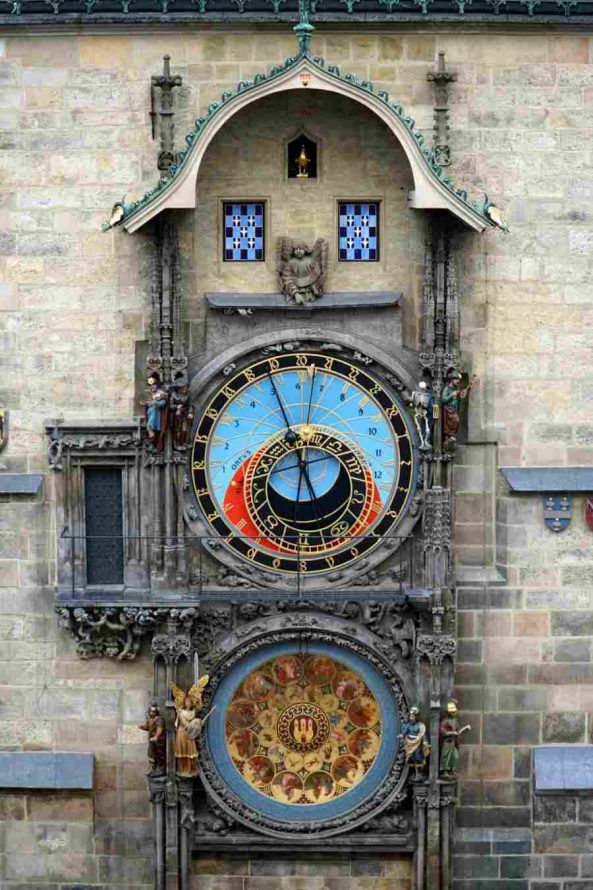 The following article contains affiliate links
Taking a solo trip can be an exhilarating experience. I have done so several times and if you have ever thought you could never travel solo, I encourage you to just do it. When you travel alone, you don't have to adhere to anyone's schedule but your own, you don't have to do anything or visit anyplace that doesn't interest you, and you will become more self confidant. You can travel anywhere solo, but some places just make for great solo travel destinations and here are 8 of the best places for a solo trip. I can personally attest to each of these places because I have traveled solo to each one.
And, if it is your first time traveling alone, check out these tips for the first time solo traveler before you go. I also added some places to stay as well as fun activities at each location.
St AUGUSTINE FLORIDA
The oldest continuously inhabited European settlement in the contiguous United States, St Augustine is a fantastic place to visit. St Augustine is a walking town. You could spend a few days just enjoying the historic downtown area. From the historic Castillo de San Marcos to Aviles Street, the oldest street in the United States, history is everywhere. There are also museums, attractions, and a hop on hop off trolley to get you around to all the important sights. Spend some time visiting the various breweries, distilleries and wineries, many of which are on the trolley routes, or enjoy the food scene at one of many top notch restaurants in town. You will enjoy St Augustine.
WHERE TO STAY IN ST AUGUSTINE
(I stayed at both the Collector Inn and Casa de Suenos)
THINGS TO DO IN ST AUGUSTINE
SAVANNAH GA
Savannah Georgia is one of my favorite places to visit. The downtown historic district is beautiful, and the way it is laid out with 22 town squares makes each one unique. You can walk around the historic district and visit the river, but Savannah is another city with a hop on hop off trolley, which makes it easy to get around and see the sights. Savannah has excellent restaurants, and you must stop at Leopold's for an ice cream. The City Market covers four blocks and has live music, restaurants, bars and much more. There is much more to do in Savannah. From nearby Tybee Island, historic Forts, ghost tours, boats trips, military history, and don't forget the food.
WHERE TO STAY IN SAVANNAH
THINGS TO DO IN SAVANNAH
PHILIPPINES
I love the Philippines, I have traveled there several times, and it makes for a great solo trip. You could spend your entire time in Manila or Cebu and have more than enough things to see and do to make a great vacation, but it is also very easy and inexpensive to catch a flight to one of the other islands. Manila is a vibrant city with a lot of historic attractions such as Fort Santiago. One of the advantages of traveling to the Philippines for Americans is the fact that most of the people speak English, all the signs are in English, and transportation is cheap and easy. The people are friendly, the food scene is fantastic and if you get home sick for western cuisine, there are western restaurants everywhere in the major cities. Beautiful tropical beaches, friendly people, and an inexpensive destination. What more could you want? One of the best places I traveled to was Bantayan Island off of Cebu. For most of the year there are not many tourists visiting, and you can truly experience island life.
WHERE TO STAY IN MANILA
Sofitel Philippine Plaza Manila
THINGS TO DO IN MANILA
NEPAL
Nepal is a very diverse and culturally rich country. In the southern part of the country, you can find a humid sub tropical type climate with a diverse range of animals. Tropical forests are home to the Bengali tiger, red pandas, elephants and more. From the humid southern region to Mt Everest, the highest mountain on earth, all this in a country around 550 miles east to west and 150 miles north to south. The capital, Kathmandu, is rich in culture and history and you could easily spend a few days sightseeing. Everest base camp. The country has a lot of tour operators to take you around. The people are all very friendly and if you really want to experience Nepalese culture then book a stay with one of the home stay organizations in Nepal that will match you with a family to stay in their home.
WHERE TO STAY IN KATHMANDU
THINGS TO DO IN NEPAL
THAILAND
Thailand has long been a favorite destination of backpackers and wanderers. There is so much to see and do, and the food scene is fantastic. The country is beautiful, and the beaches are legendary. You can spend time in Bangkok, visiting all the cultural sites and you absolutely must visit one of the several night markets in Bangkok. The night markets are vibrant and sell everything from prepared foods to clothing and other goods. There is no better and cheaper way to sample a lot of different foods than a night market. The city of Chang Mai in the north is the country's second largest city and a cultural gem. For fabulous beaches, head to Koi Samui or Phuket in the south. Wherever you travel to I Thailand, you are sure to come home with lots of memories.
WHERE TO STAY IN BANGKOK
Carlton Hotel Bangkok Sukhumvit
Grande Centre Point Hotel Ratchadamri
THINGS TO DO IN BANGKOK
LONDON
London is a great choice for a solo trip. With a lot of things to see and do, along with the ease of getting around town, you could easily spend a week in London and have a great time. Stop in and have some fish and chips at one of the many shops, have a drink with the locals at a pub and stop by Buckingham Palace and witness the changing of the guard. I visited the Tower of London where they also house the crown jewels. Westminster Abbey is a must visit place and I would suggest visiting the horse guard's cavalry museum near Buckingham Palace. You can find several walking tours; I took a Jack the Ripper tour hosted by a retired Scotland Yard detective. Buy a daily or weekly ticket for the tube and you can easily get anywhere.
WHERE TO STAY IN LONDON
The Westminster London, Curio Collection by Hilton
THINGS TO DO IN LONDON
PRAGUE
I really enjoyed Prague and spent 30 days exploring the city and surrounding towns. Prague is another great walking city. The Prague Castle, built in the 9th century, sits on a hill overlooking the town and the Charles Bridge. The Prague Astronomical Clock in the town square, dating from 1410, is the third oldest astronomical clock in the world and attracts hundreds every hour when the clock strikes, and the animated figures appear. The town of Cesky Krumlov, a UNESCO World Heritage Site, makes for a great daytrip. The town of Pilsen is also a quick day trip and the home of Pilsner beer, plus they have a fantastic museum dedicated to General George S. Patton, who liberated the town in WW2. Transportation to nearby towns is easy using the train and you can enjoy river cruises and well as some good food, and of course, legendary beer.
WHERE TO STAY IN PRAGUE
THINGS TO DO IN PRAGUE
THESSALONIKI GREECE
Thessaloniki is the second largest city in Greece and dates to 315 B.C. Located on the northwest corner of the Agean Sea, Thessaloniki hosts an annual film festival, and an International Fair. Visit the White Tower on the seafront. During Ottoman times the tower was used as a prison and now holds historic exhibits. You can visit the Roman Agora, an ancient Roman market that holds the remains of two Roman Baths. Magnificent old churches, vibrant neighborhoods with restaurants and bars and really friendly people make it a great solo trip destination. The food is fantastic but watch out for the Ouzo, it will sneak up on you. Meteora and its majestic monasteries are nearby as well as Mount Athos, but you must be male to visit the monasteries in Mt Athos. Thessaloniki is a great city to visit.

WHERE TO STAY IN THESSALONIKI
THINGS TO DO IN THESSALONIKI
There are a lot of great places to travel solo, and I have been to many. I do however have a few favorites, and now you do too. So stop stalling and visit one of these great places.
SIGN UP FOR THE NEWSLETTER AND GET ALL THE LATEST TRAVEL NEWS
(Visited 194 times, 1 visits today)