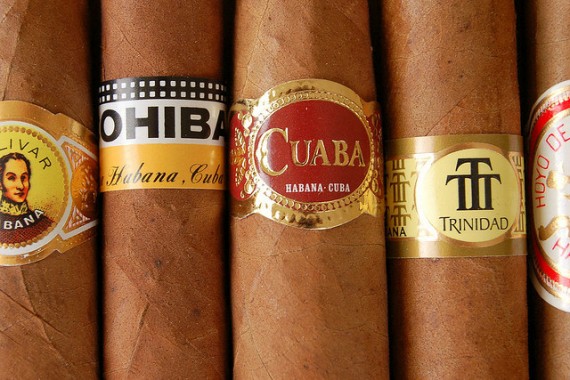 I know I mainly write about travel but one of my many vices is a nice cigar. A lot of fellow travelers out there also enjoy a good cigar from time to time. As I write this I am enjoying a Legado De Pepin robusto, blended by Don Pepin Garcia.
One of the things that is difficult about traveling is finding a good cigar. There has been a rise lately in cigar lounges and bars in upscale hotels around the world. Unfortunately a lot of the newer cigar lounges are modern and sleek with boutique spirits and contemporary furniture. I say unfortunately because there is something to be said about the traditional, old school, cigar lounge. I am talking wood paneling, big oversize leather chairs, brass railed bars and stocked with fine whiskey, scotch and rums. I have been to many such fine tobacconists and from time to time I purchase Arturo Fuente and other premium cigars online.
But when traveling it is always nice to take a break and visit a fine cigar bar.
Without filling an entire post with US cigar lounges, of which there are many fine ones, these are some of the best cigar lounges and cigars bars throughout the world.
The Cigar Bar in the Fairmont Hotel Dubai, in the United Arab Emirates, boasts a walk-in humidor, fine cognacs and whiskeys, along with word class cigars. Open from 7pm to 2 am daily The Cigar Bar a relaxing place to light up a fine cigar and unwind.
Located in a 19th Century building formerly used as an Opium Den, this Singapore Cigar Lounge is all about the Cuban Cigar. Take a look at their selection and all the old Cuban Cigar brands are there, Montecristo, Partagas, Ramone Allones, Bolivar, Cohiba and more. Big leather chairs, hardwood floors and fine whiskeys lure the cigar smoker that wants to relax and look out onto the streets of Singapore.
Visiting New York city and want to experience a fine cigar bar? This place has it all. While it is open to the public don't think you're going to step in wearing shorts and sandals. Collared shirts are a must and why wouldn't you? Fine cigars, fine dining, humidor lockers for rent, handmade humidors for sale and a six page cigar menu make this a premier place to enjoy that night out. This is the kind of place you think of when it comes to a New York Cigar Lounge.
It seems that everyone who travels much or plans to has Prague in the Czech Republic on their list of places to see. After a long day of visiting the Castle and braving the crowds on Charles Bridge there is a place to unwind and relax in style. La Casa del Habano has a great lounge where you can enjoy a fine Cuban Cigar and get away from the crowds for a while.
Over the last several years Tallinn Estonia has become a stop on the European must see tourist trail. UNESCO Heritage sites by day and trendy bars at night. One of the newest venues doesn't look new at all. Named for the end of prohibition in the US, Chicago 1933 looks like you just stepped into one of Al Capones old haunts. They serve food and have a good selection of beers and spirits along with live jazz music. They have a small but decent selection of cigars but you can't beat the atmosphere.
Bangkok and Thailand in general is another place on every ones travel bucket list. There are several cigar bars that have opened in Thailand in the last few years but probably the best is Club Perdomo in Bangkok. Smoking cigarettes inside the club is forbidden, special occasions require a jacket or in some cases a tuxedo and at no time are sandals, flip flops, T-shirts or collarless shirts allowed. But get past the dress code and a great experience awaits.
Located in the Mandarin Oriental Hotel in Manila Philippines is Kiplings Cigar Bar. Designed, as they state on their website, as a distinguished gentleman's club; the bar offers a sophisticated escape for cigar and whiskey lovers. Adorned with black leather chairs and walls lined with Scotch bottles they serve a range of premium cigars along with single-malt whiskey's and wines.
After a long day of sight seeing and visiting the various tourist sites its nice to relax in an old school cigar bar with a fine cigar along with a whiskey and the cigar lounges listed above are great places.
Photo credit: alexbrn / Foter / CC BY
(Visited 716 times, 1 visits today)