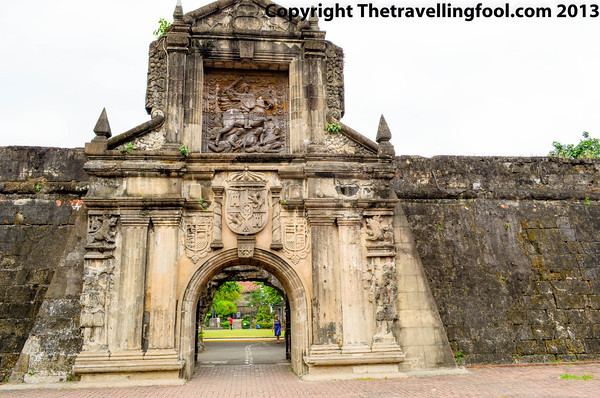 Located inside the walled city of Intramuros in Manila lies Fort Santiago, the oldest Spanish fortress in the Philippines.
Strategically located near the mouth of the Pasig River just off Manila Bay, Fort Santiago was built in 1571. Originally the site of a Muslim kingdom headed by Rajah Sulaiman the area was destroyed by Spaniards and the fort was built and soon became the main defense fortress during the spice trade with the Americas.
Find Accommodations In Manila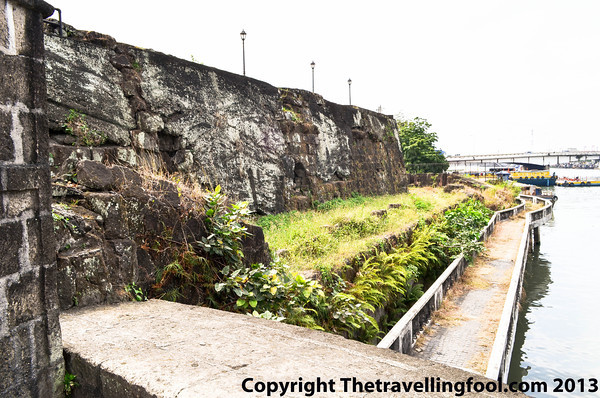 The original earthen and log fort was destroyed by invading Chinese Pirates and was reconstructed with volcanic rock. The fort served as a Spanish Fortress, Headquarters of the US Army during the American colonial period and WW2 and was captured by the Japanese during WW2 and used as a prison.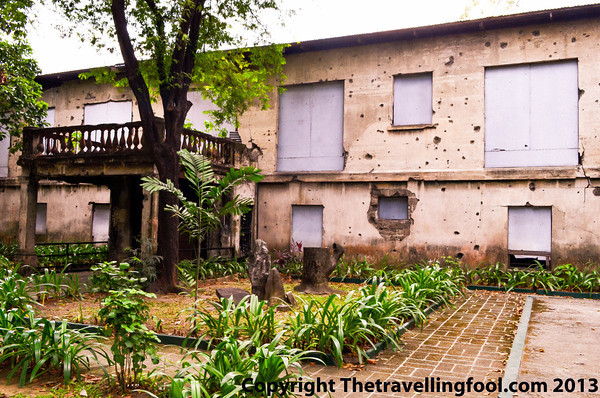 Most of the fort was destroyed during the Battle of Manila in February 1945 and is now a historical park administered by the Philippine National Parks Development Committee.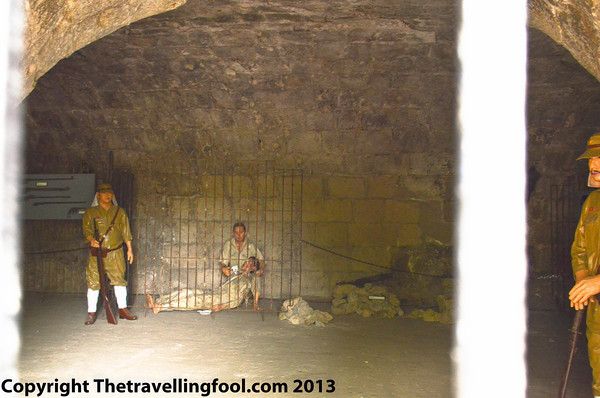 Used by the Japanese military, after they captured Manila, numerous Filipino and American prisoners were tortured and executed in the infamous dungeons. Some reports estimate that as many as 2500-3000 Filipinos were executed in Intramuros and Fort Santiago during the last days of Japanese occupation.
A cross bearing an inscription and denoting the final resting place of approximately 600 Filipino and American prisoners, is located on the grounds.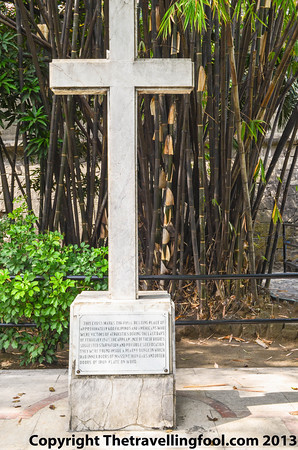 Dr. Jose Rizal, Philippine national hero, was also held as a prisoner at Fort Santiago and spent his last days here before being executed in 1896.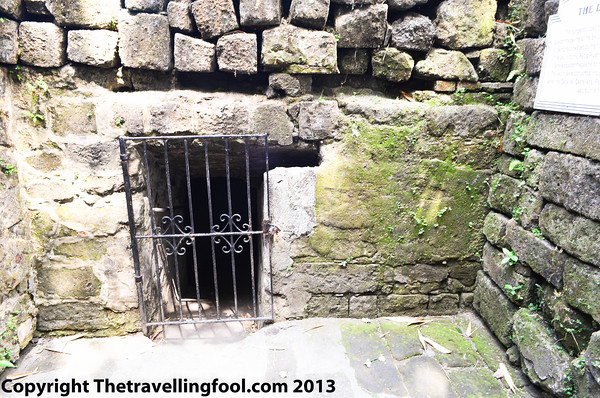 Today the dungeons are closed to the public along with the underground chambers.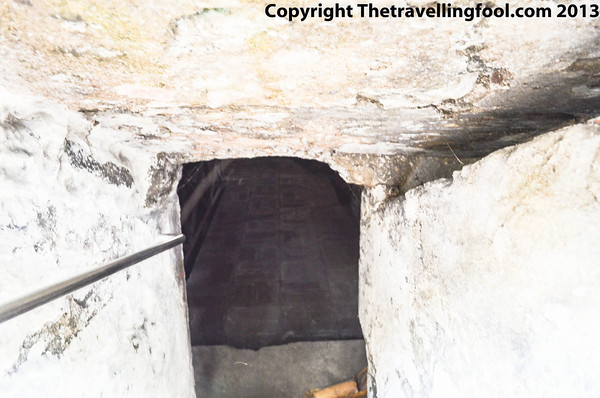 Visitors can walk the grounds and see the ruins along with a museum dedicated to Dr. Rizal and see the cell he was kept a prisoner in. You can walk along the ramparts and look out over the Pasig river and imagine what the place looked like in colonial days and during the dark hours of Manila in WW2.
Although it is crowded and noisy in Manila, just as in any large city, it is quiet here. There is calm once you enter through the gates of the fort. Through the Spanish conquest of a Muslim kingdom, the Spanish rule of the Philippines, American colonial times and WW2, the fort has seen many battles and been home to many prisoners.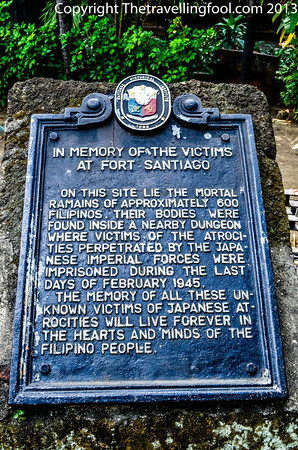 Many of those prisoners never left the grounds. A visit to the fort allows you to walk where so many have before.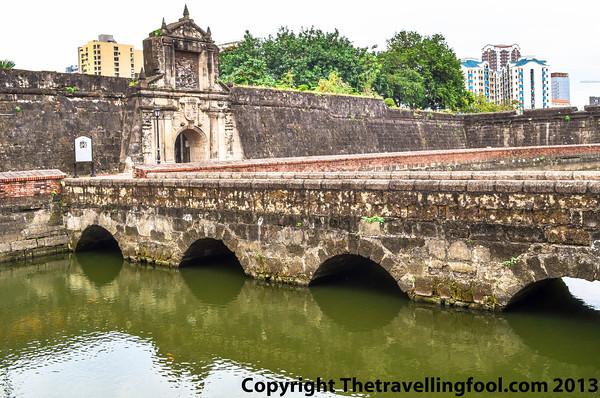 Fort Santiago is open daily from 8 am to 6 pm and can be easily reached by taxi. Entrance fees are nominal and while there are people offering guided tours it is not necessary. Signs are in English and touring the fort on your own is a great experience.
(Visited 5,907 times, 1 visits today)