My stay in St Augustine was hosted by the CVB. This article contains affiliate links.
I love meeting new people when I travel. I also love cigars and a good cigar shop, so when I found out about Isabela's Bar Cuba in St Augustine Florida, I had to visit.
Located in St Augustine's historic district, Isabela's Bar Cuba is more than just a cigar bar, but more about that in a minute. I had the opportunity to sit down with the owner, Isabela Alonso and learn a little about her journey to becoming one of the few female owned cigar shops in the US.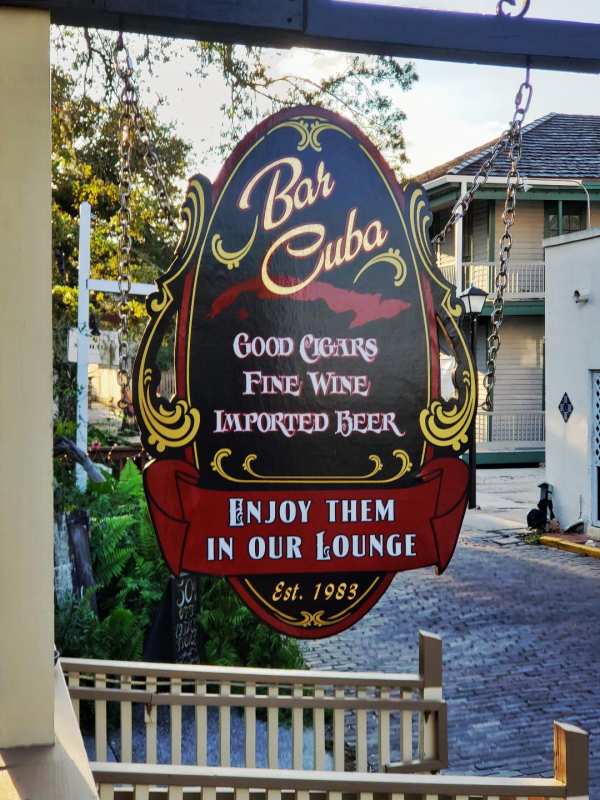 Originally from Cuba, Isabela was born in San Antonio de los Banos, about 20 miles southwest of Havana. When she was a young girl most of her relatives worked in the tobacco fields and this is where she learned how to select the perfect leaves for making and rolling cigars.
St Augustine Hotels and Airbnb's
Wanting a better life for her family and a desire to live in a country that wasn't communist, Isabela, her husband and daughter managed to get on a freedom flight from Cuba to Miami on June 22, 1967. She reminisced about what her family went through in communist Cuba and her thoughts about how people today really do not understand what life is like under such a regime.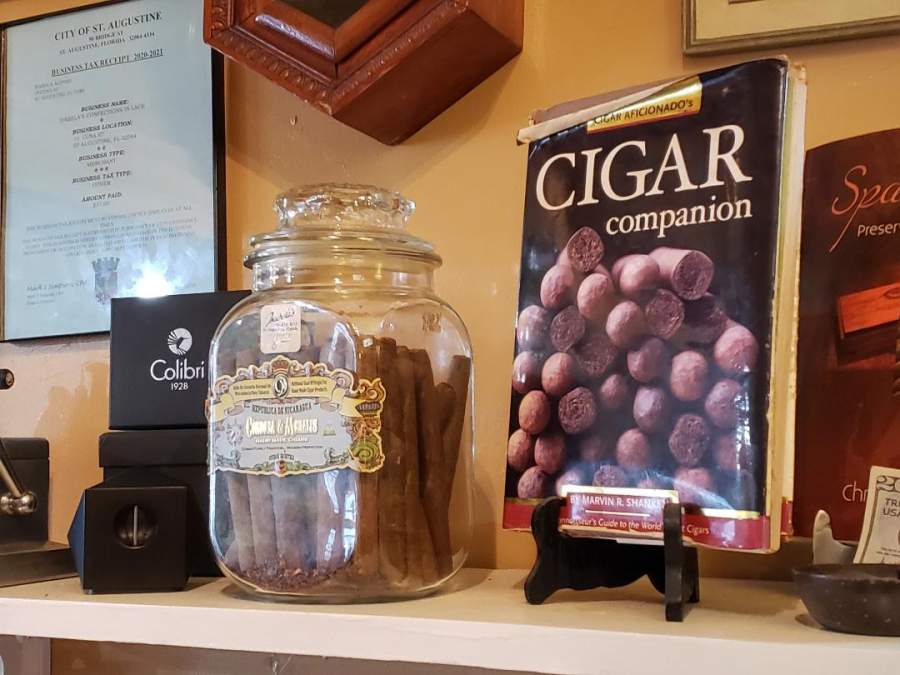 After arriving in Miami, the family went to Chicago and began their new life. Not knowing much English and being in a new country didn't stop Isabela from working towards her dream of a better life. After walking past a majestic building, she thought it would be nice to work in such a beautiful building so she went in and asked for a job. A few days later she was called in and began working in the lunch room. It was only later she learned it was the Federal Reserve Building in Chicago.
She later worked as teaching assistant in the public schools and in 1979 the family moved to St Augustine Florida. Having a knack for sewing and making clothes, she began making shirts and dresses for sale. She told me "I could look at a shirt someone was wearing and make one just like it." In 1983 she opened a boutique shop selling her clothes to locals and tourists.
Always in the back her mind was growing up in Cuba and the tobacco fields where she worked with relatives and the cigars, so in 2007 Isabela's Bar Cuba was born. A shop where she sells cigars, has a wine bar and sells boutique clothing.
Once Castro took power in Cuba the cigar industry changed forever. As Communist and Socialist countries tend to do, the tobacco industry fell under control of the state. Families, who for generations made a living growing tobacco and rolling cigars, suddenly found themselves losing their land and businesses to the state. Many fled and took their expertise with them to Florida, the Dominican Republic, Nicaragua and Honduras.
Once Isabela decided to start selling cigars she had a custom walk in humidor built and then made contact with some of the Cuban cigar manufacturers and rollers in Miami to sell their cigars.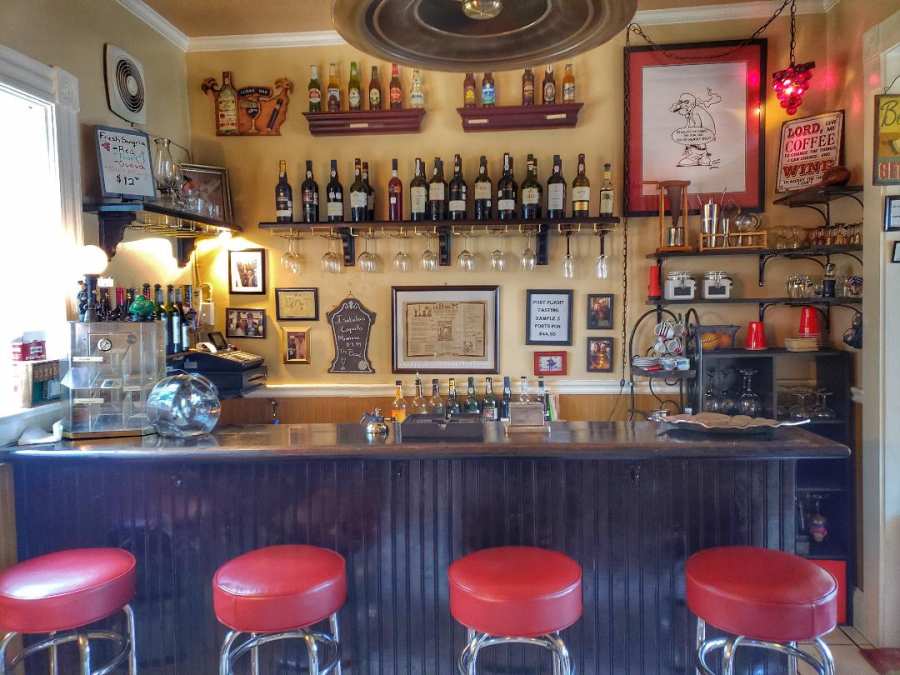 She added a wine bar and put tables and chairs on the deck and patio so customers could stop by, pick up a cigar, relax with a drink and some good conversation.
A visit to Isabela's Cigar Bar is more than just finding a good cigar to smoke. Isabela has the largest selection of Port in St Augustine, along with great wines and beers to enjoy. There are also some of Isabela's boutique clothing in the store and if she is there, which she usually is, some great conversation with a fantastic lady.

With fine cigars, a great selection of wine, beer and port, boutique clothing and hats, indoor smoking area and outside seating where you can relax with a cigar and a drink, Isabela's Bar Cuba really does have something for everyone.
As far as the cigars go, there is a good selection from brands such as Fuente, Pepin Garcia, Rocky Patel, Padron, Cohiba, Punch and more. There are some comfortable leather chairs inside the shop as well as plenty of seating on the porch and patio so you can enjoy a cigar and do some people watching.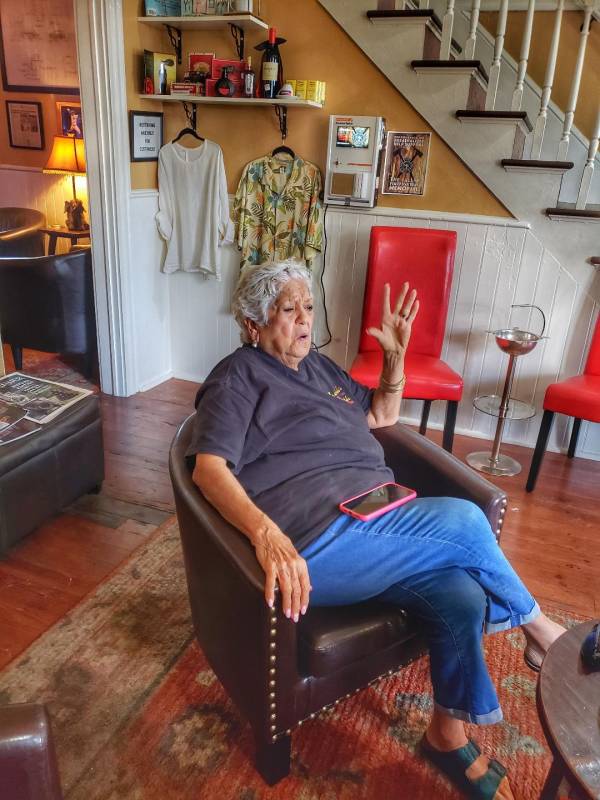 I have visited a lot of cigar shops. Some large and some small. Each has their own character. Some are what I call sterile, where it is just about walking in, buying a cigar and leaving. They are nice, orderly, well kept and functional. Then there are those that make you want to sit and relax for a while, enjoying the company of others while having a conversation with people of all classes. Isabela's Bar Cuba is such a place. A place where you might strike up a conversation with a local, a tourist or if you are lucky, hear about the remarkable story of a Cuban lady, who wanting to escape communism and make a better life for her family, made her American dream come true.
(Visited 988 times, 1 visits today)