As the northernmost Cay in the Abacos, Green Turtle Cay is a magical place. Miles of beautiful beaches and gorgeous turquoise water await you at every turn. As the beautiful Bahamians like to say, "All is well." And truly, when you visit Green Turtle Cay, all is well!
Imagine sipping a Goombay Smash underneath a palm tree with the wind gently whispering through the fronds. Looking around you, you see miles of shimmering turquoise water and sugar sand beaches. Life is definitely better in the Bahamas and moves at a very relaxed pace. This is the Bahamas. This is paradise. Activities including fishing, snorkeling, diving, or just relaxing on the beach abound.
The people of the Bahamas are some of the friendliest you will meet in the Caribbean basin. Always ready with a huge smile, they want to share their island with you! And you might find yourself coming back year after year to the Bahamas and your new found friends!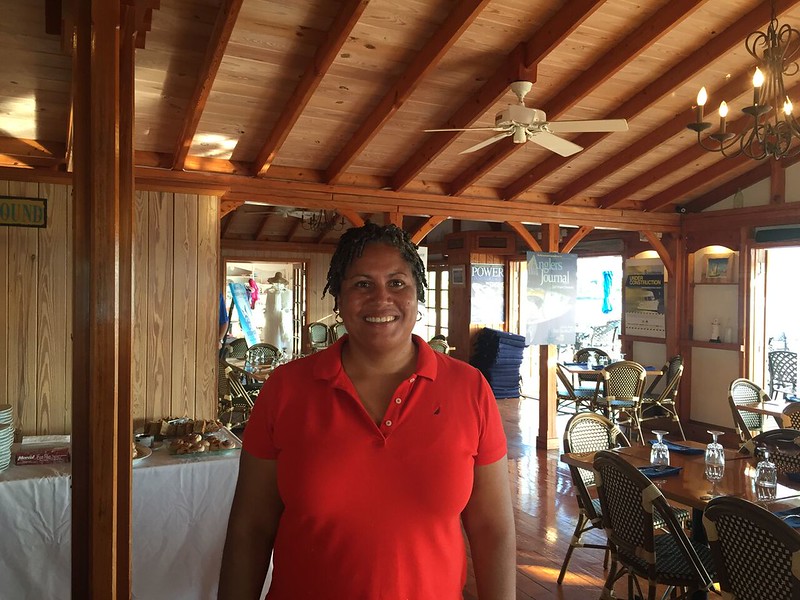 Exploring Green Turtle Cay
The brightly colored village of New Plymouth is home to restaurants, shops, and a museum. The narrow streets can be a bit of a challenge to navigate, as they can barely fit a golf cart, much less a car. You may find yourself dodging cars, golf carts, and the occasional tipsy bicyclist.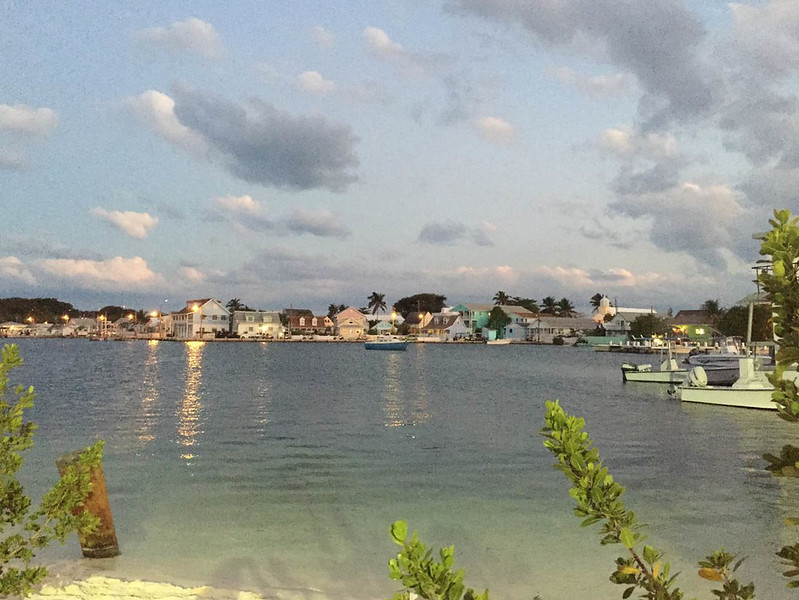 The Albert Lowe Museum gives a look back at the settlement's earlier times and includes some of Mr. Lowe's lovingly created model ships. A bit further down a garden of realistic, life-like bronze sculptures greet you. The Loyalist Memorial Sculpture Garden pays tribute to many of the loyalists who helped establish new communities throughout the island chain.
Miss Emily's Blue Bee Bar has been a favorite among visiting boaters and ferry pilots. Miss Emily is the creator behind the Goombay Smash, the national drink of the Bahamas. This island drink is found almost everywhere and is a bit potent.
Your toes begin tapping as the first chords of "Let's Go Go to Abaco" are struck by Kevin & the Gully Roosters. Suddenly you are caught up in the music and find yourself out on the dance floor swaying and moving to this quick paced, toe-tapping music. The words are stories set to music, and nobody can play rake and scrape better than Kevin MacIntosh and the Gully Roosters! These fellows have been performing for 39 years, and their music just gets better and better! The Gully Roosters can be found all over the Bahamas, but when they are home in Abaco, you might just find them at the Green Turtle Club.
Top Places to Stay on Green Turtle Cay
Rental Cottages:
At the north end, are Cocobay Cottages, where privacy and seclusion are the keywords. There are six air-conditioned cottages to choose from, and all are beachfront. Closer to New Plymouth you will find Linton's Cottages, Bita Bay House and the Long Bay House.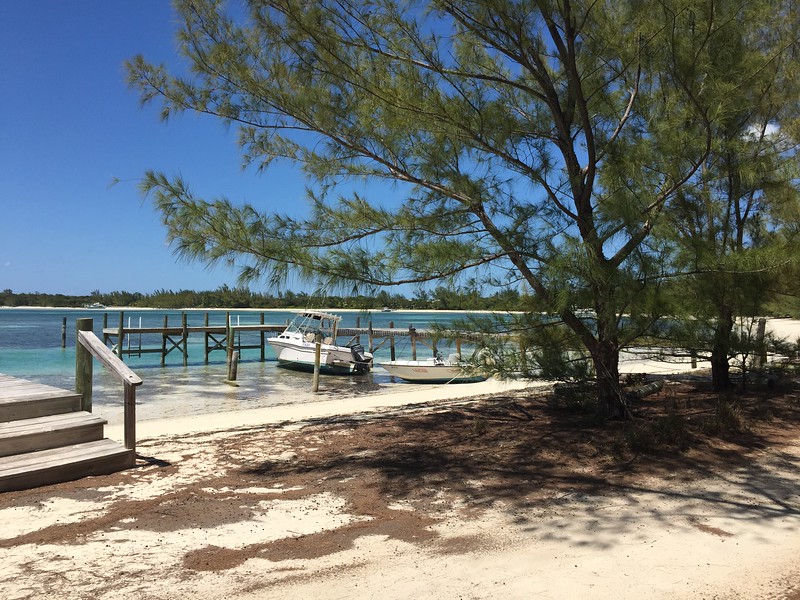 Black Sound:
On Black Sound, you have Robert's Cottages and the Leeward Yacht Club & Marina. The Leeward Yacht Club & Marina have a restaurant and pool on property, which is fantastic for multi-generational travelers and families. The Lizard Bar & Grill offers Bahamian specialties and a few American choices as well. It is the perfect location for celebrating the sunset with a cold sundowner or Goombay Smash.
White Sound:
On White Sound, you have the Green Turtle Club offering beachside and poolside cottages. The club rocks on Wednesday nights when the Gully Roosters play outside on the marina deck – get your flip flops polished up for a fun evening of dancing and fun!
The Bluff House is also on White Sound and has elevated seaside cottages overlooking their peaceful beach. With a modern marina, restaurant, and pool, Bluff House is our favorite place to stay when visiting Green Turtle. If you eat at Ballyhoo Bar and Grill, be sure to ask if they have any johnnycake – it is some of the best in the islands! If you don't know what johnnycake is, it's a pastry-like cake that's spongy and delicious, and is great for sopping up the broth of boiled grouper.
Getting Around on Green Turtle Cay
To explore the island, the suggested mode of transportation is by golf cart. There are multiple cart rental companies right on the island, and many rental homes will include the use of a golf cart. Plan to go "off roading" on occasion. There are some areas of Green Turtle where the road abruptly ends, and a path of shell and dirt greets you. It is is not easy to get lost on Green Turtle, as Queens Highway traverses the island.
Activities on Green Turtle Cay
There is something for everyone on Green Turtle! As you drive around the island in your golf cart, you will stumble on a beach every few minutes. Pack your towel, reading material and camera, and hit the road in search of your perfect beach!
If you like to explore under the sea, then Brendal's Dive Center is for you! Brendal Stevens has over 25 years diving experience and will offer you the thrill of a lifetime as you snorkel or dive the undersea world of the Bahamas. You may even stumble on Nemo or Dory as you explore the reefs and depths.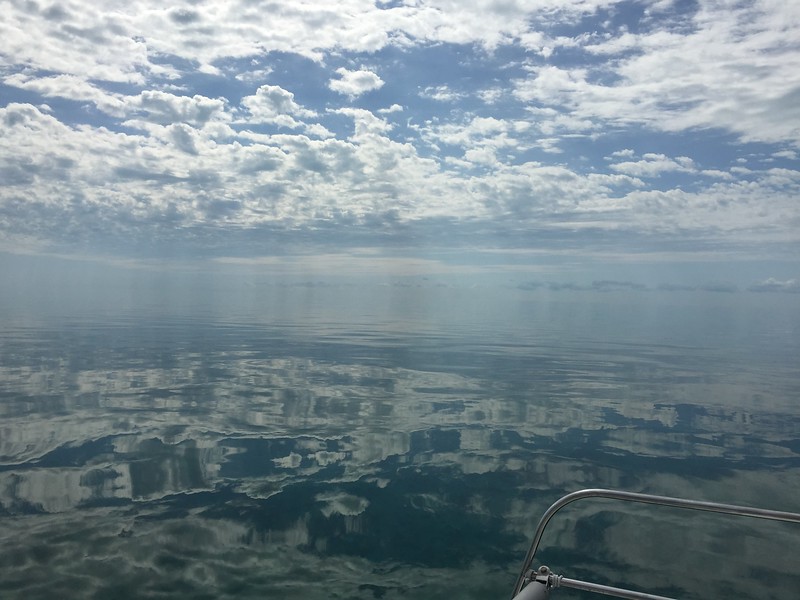 Fishing is plentiful in the waters surrounding the Abacos. Whether you want to conquer flats fishing for bonefish, or offshore fishing for tuna and dolphin fish or bottom fishing for grouper or snapper, Abaco is the place to find your inner fisherman or fisherwoman.
Come and visit the Bahamas where all is well!
BIO: Betsi Hill is a freelance travel writer and travel blogger who has traveled the globe. She is the founder / creative of Betsi's World

Member of: North American Travel Journalists Association (NATJA), International Travel Writers & Photographers Association (ITWPA), International Travel Writers Alliance (ITWA)

(Visited 723 times, 1 visits today)