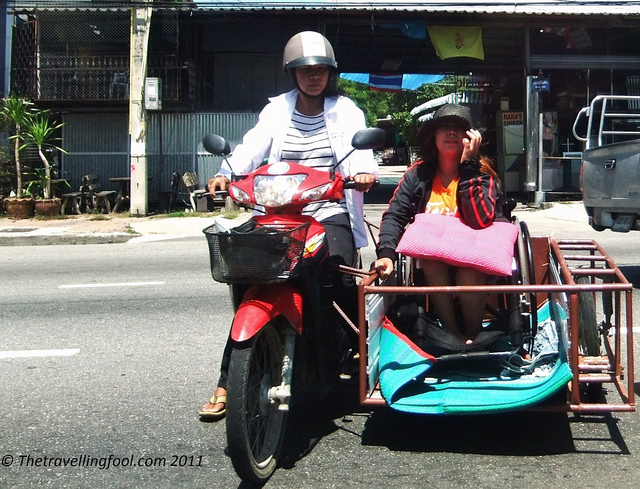 People watching is always fun when traveling. Getting to see how others live and go about their everyday lives. I snapped a photo of these two ladies in Thailand. It looked like they were headed to market. I thought the "sidecar" was cool.
Did you enjoy this article?
Subscribe for Updates
I promise not to bombard you with emails and I will never sell or share your information with anyone.