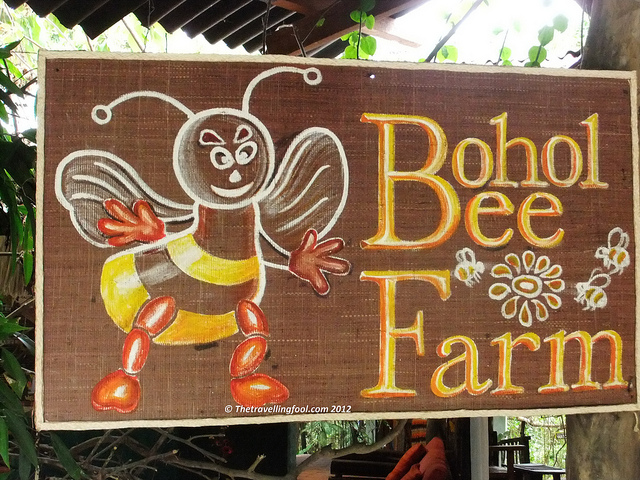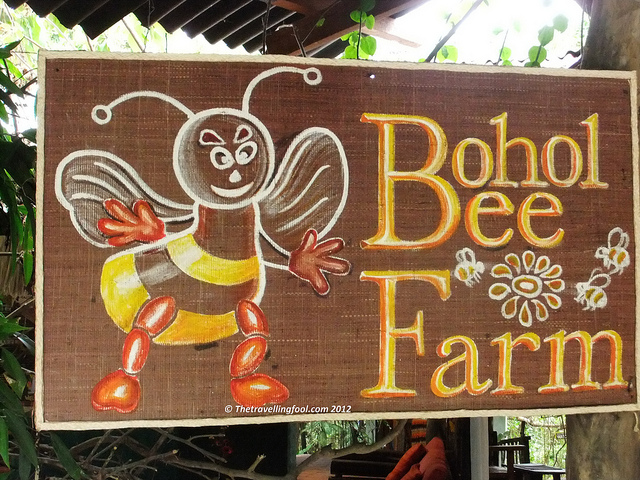 The Bohol Bee Farm is one place you need to put on your list when visiting the Island of Bohol. When I first heard about it I expected the obligatory tour of a bunch of bees and how honey is extracted. I was pleasantly surprised at all the place has to offer. Located on Panglao Island Bohol, the farm is a working resort dedicated to organic farming.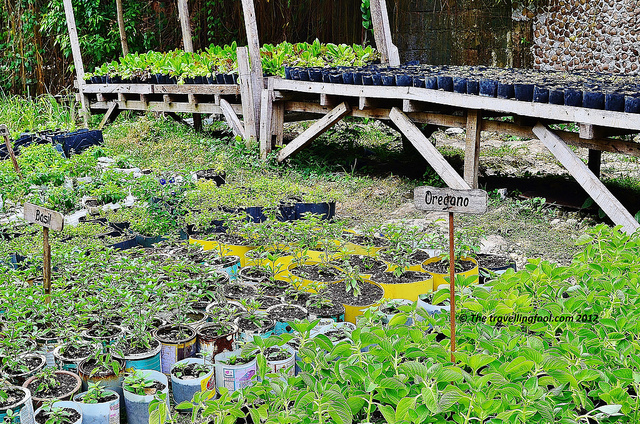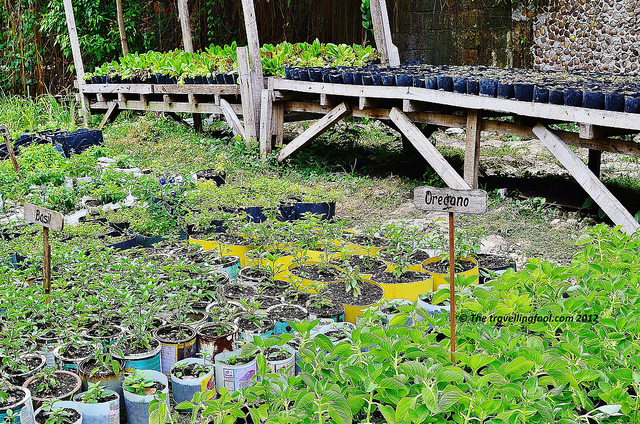 Offering a restaurant, hotel, spa and tours of the farm you could spend a few hours or a few days here. The restaurant offers organic food and a lot of the food is grown on the farm or turned into baked goods such as the squash bread with homemade pesto and honey butter spreads. I hate squash but whatever they do to it to turn into this bread is amazing. The pesto and honey butter spreads are fantastic also. They have grilled seafood, pastas and an organic salad with edible flowers.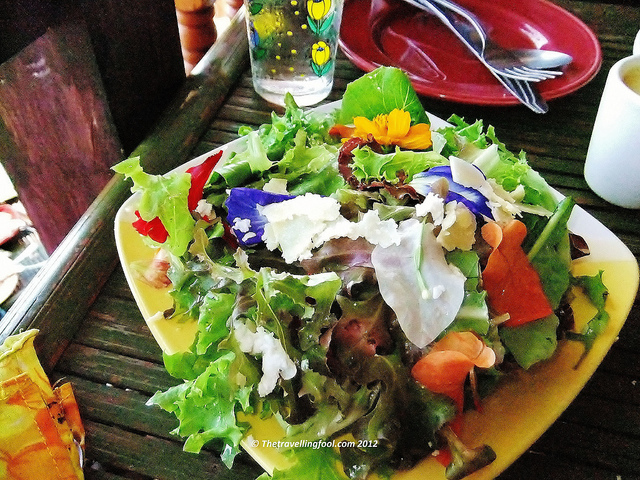 A tour of the farm lasts about 30 minutes where a guide will educate you on how they farm and what they are doing to bring organic and natural foods to people. While the guide explains their uses he will offer you a taste of the plants such as, peppermint, lemon grass and others.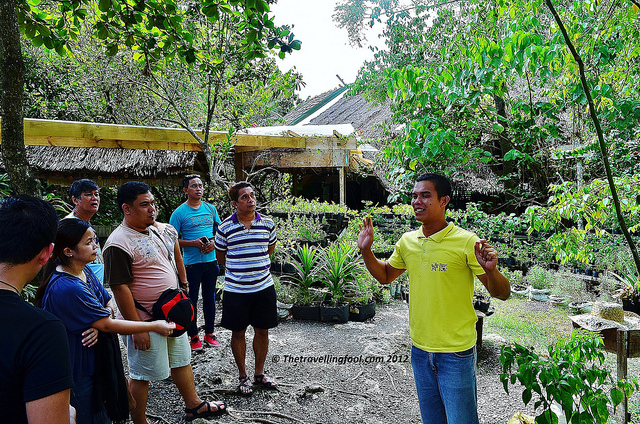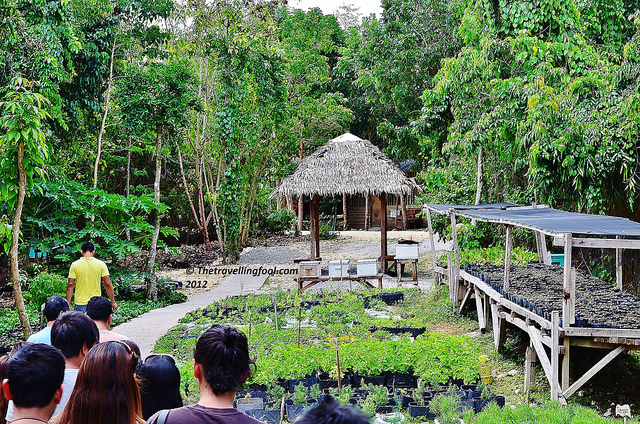 Towards the end of the tour the guide will take you by the bee hives and pull out one of the honey combs, show you the queen and allow you to hold it for photos. Surprisingly with all the bees flying around they didn't seem to want to sting anyone.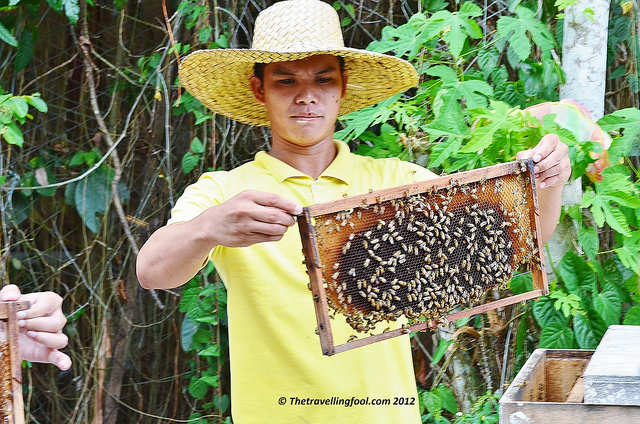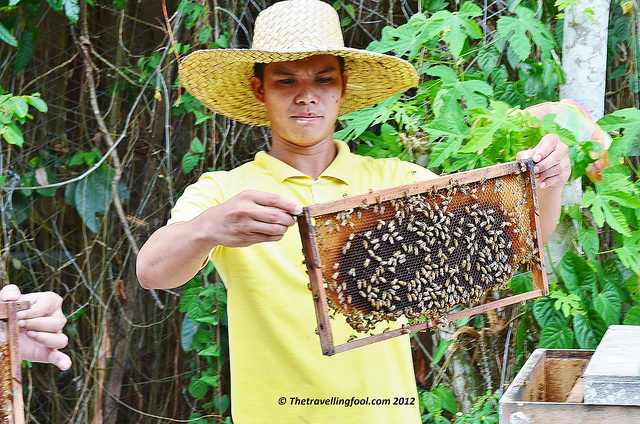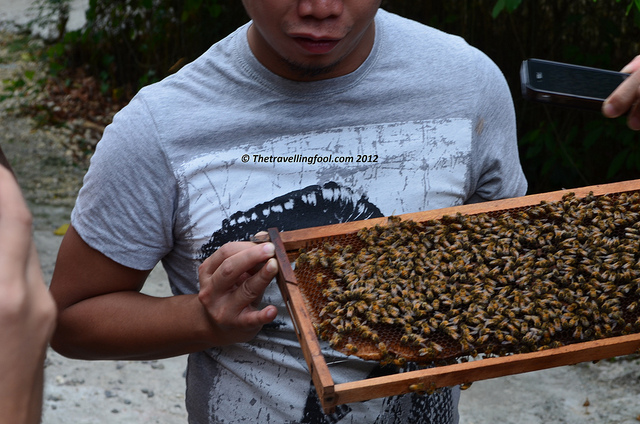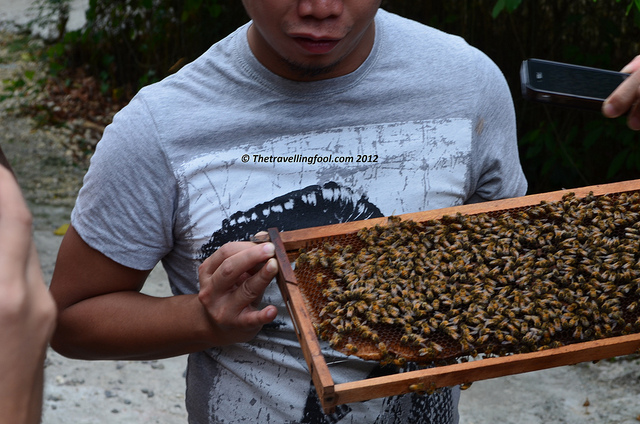 You can also try your hand at weaving Raffia, or be like me and watch the real weavers do it. Raffia comes from a certain type of palm and the fibers are weaved into everything from lanterns to handbags and other crafts.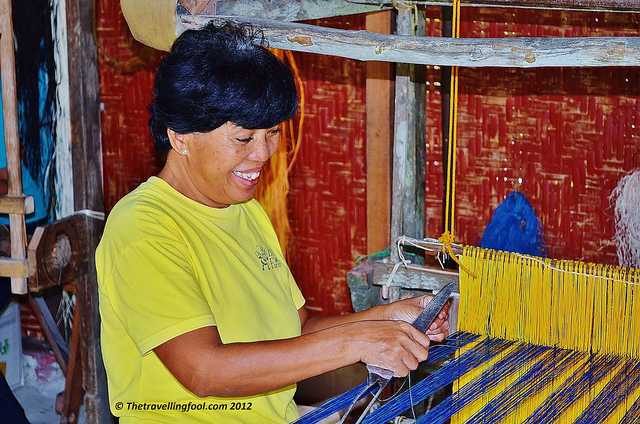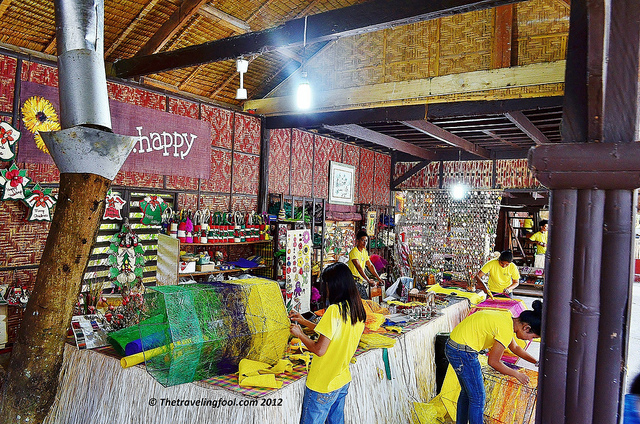 After a tour, relax and have some of the farm's homemade ice cream with flavors like mango and malunggay. Malunggay also known as Moringa or Horseradish tree has been called a miracle plant that does everything from purify water to improve glucose tolerance. I had never really heard that much about it but if you find your way to the Bee farm one day I suggest you try the ice cream.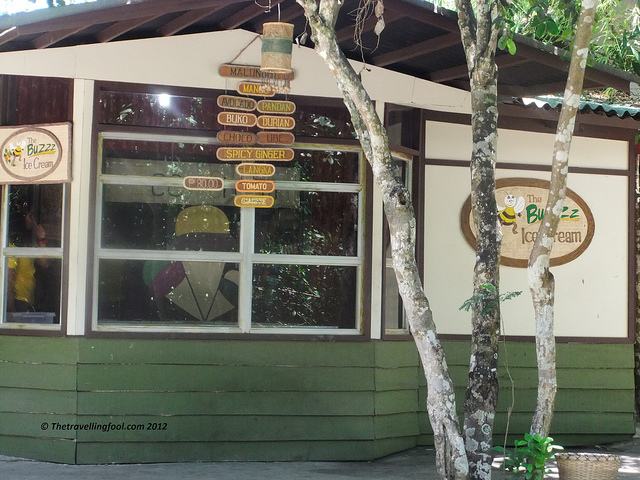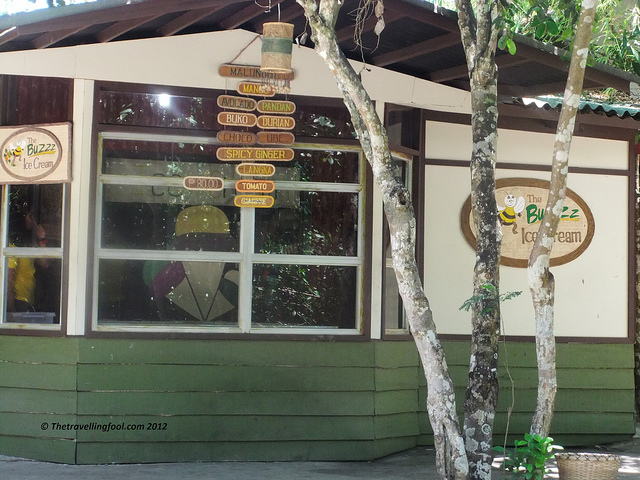 They have a gift shop, of course, where you can load up on the various items they produce like the pesto sauce, organic products, baked goods and souvenirs.
The Bohol Bee Farm has dedicated itself to organic farming, healthy eating and teaching others the benefits. I am not one to eat tofu and veggie burgers but the organic healthy food that the Bee Farm produces is worth it. This is not a sponsored post and no compensation was given just an honest opinion of a nice place to visit.
(Visited 1,126 times, 1 visits today)