My trip to Wichita Kansas was sponsored by Visit Wichita but all opinions are my own. There may be affiliate links in the article.
I love history, and when I travel, I am always interested in the history of the places I visit. I have also always been interested in military history. Now when I tell people this, I usually hear something like "We have a great museum you need to visit." Unfortunately, unless it is a military history museum most are not that interesting to me, though I have over the years been pleasantly surprised as I was when I visited Wichita Kansas.
Some of the best Museums I have ever visited have been those born out of a persons love for collecting or telling a specific story, such as the Palawan Military Museum or The Orphan Train Museum in Opelousas Louisiana. The Museum of World Treasures in old town Wichita is one such museum. Local Wichita physician, Dr Jon Kardatzke and his wife Lorna founded the museum in 2001, originally named Museum of Ancient Treasures.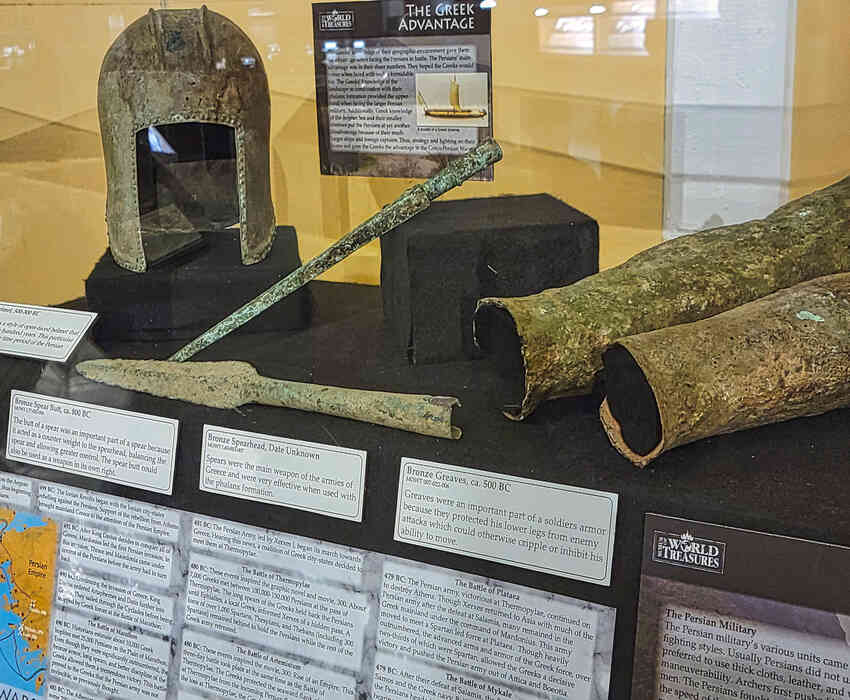 With a love of travel and history, they often visited historical sites around the world and purchased artifacts when they could. Although the museum is their creation, with their extensive network of other collectors around the world, they expanded the museum to house a really impressive collection of rare and historic pieces. The museum outgrew its original space and moved to a converted warehouse in Wichita's Old Town section in 2003. Since opening the museum has grown to house nearly 9,000 artifacts from over 250 collectors.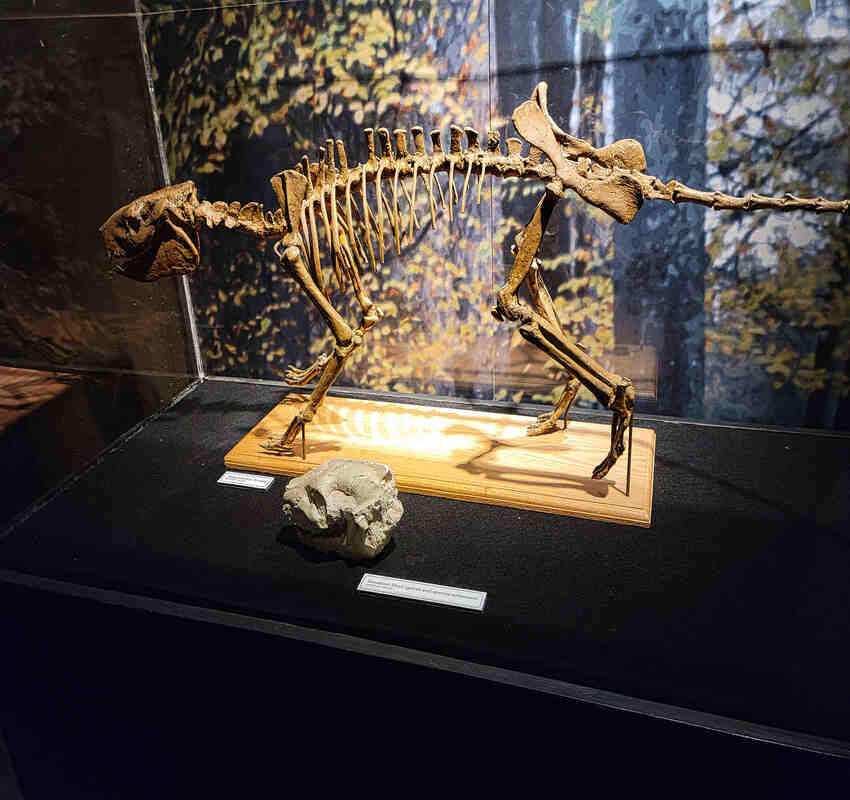 The museum has three floors of rare and unusual pieces that span everything from a stone cylinder seal used to sign documents from 3000 BC to a section of the Berlin wall. One of the first things you see when entering is the massive, fossilized skeletons of a T Rex along with an Edmontosaurus and a Daspletosuatus. There are also several other pre-historic specimens as well.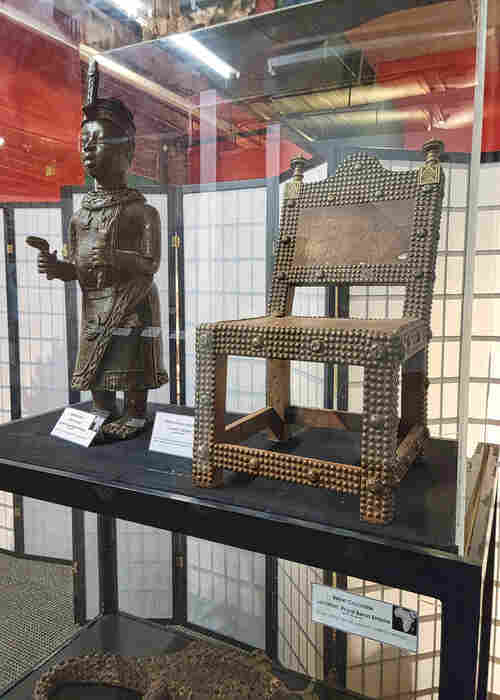 The remainder of the first floor houses of specimens of natural history as well as showcasing ancient artifacts from Mesopotamia, Rome, Ancient Greece, Egypt and Pre Hispanic eras. There are also displays from Africa and Asia. There are not too many museums you can visit which showcase such a diverse collection spanning millions of years on just one floor of the museum.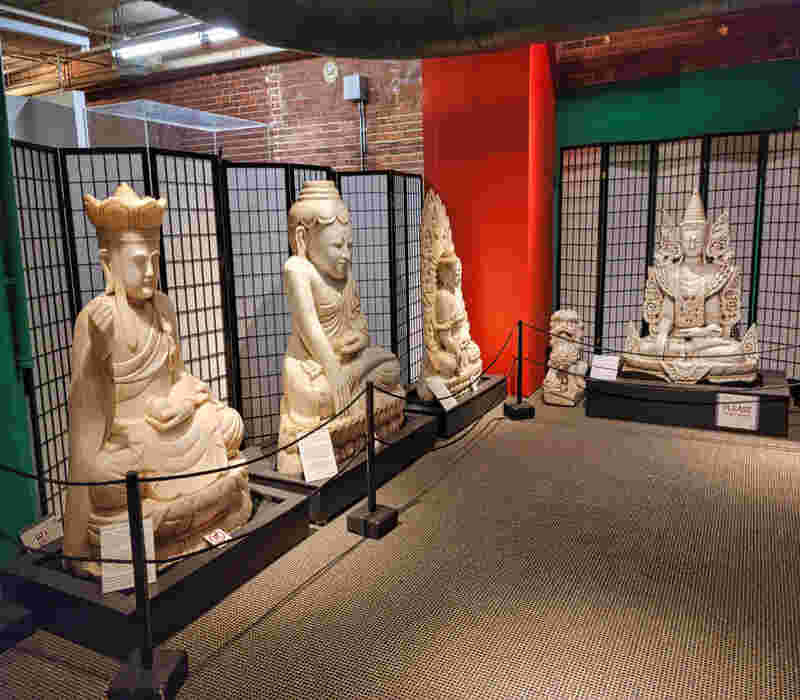 There are several ancient Hindu statues along with huge marble Buddha statues. You can view Egyptian mummies, coffins and other burial items. Artifacts from Africa and early civilization. I was amazed at just how vast the collection was, spanning thousands of years of history. You can see a shrunken head, dinosaur fossils and much more with a surprise around every corner of the museum.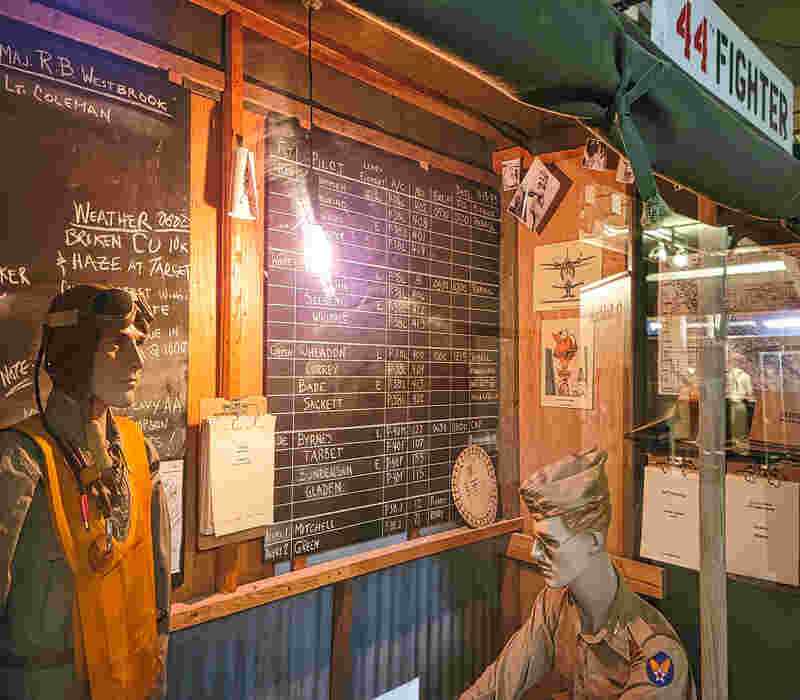 The second floor of the museum showcases memorabilia and artifacts from the Revolutionary War and the founding of America thru the Vietnam conflict. I have always been interested in military history, and have visited military collections from around the world. The Patton Memorial Museum in Pilzen in the Czech Republic was fascinating, partly because it was started by someone who wanted to honor Gen Patton and his liberation of the city in WW2. He did so by starting to collect artifacts for his personal collection when he was a young boy and it evolved into quite a collection. This museum is the same, the various collections here were amassed by private collectors who loved history and wanted to preserve the memory of those who fought and the tell the story of those conflicts.
There are some amazing artifacts here, such as a huge Grand Admirals Flag that belonged to the last ruler of the Third Reich, Admiral Karl Donitz, who replaced Hitler as the head of the country in 1945 and surrendered to the allies. There are also artifacts from Colonial America and the American Revolution, the Civil War, as well as the Hall of Presidents.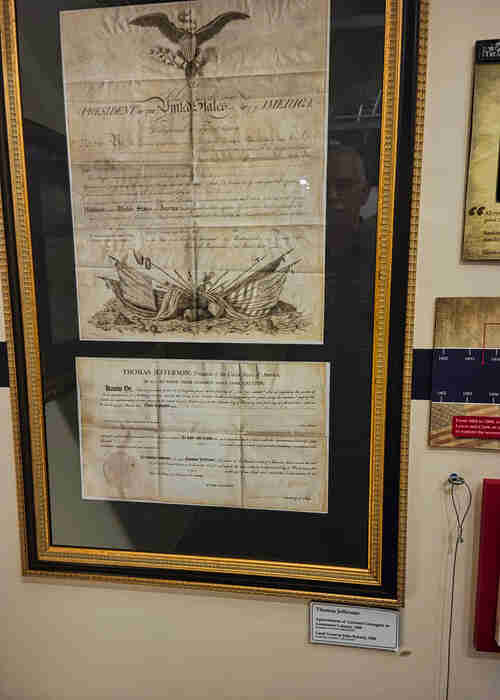 Now this will blow your mind, this museum has signed documents from every US President. I have been to museums that might have a signed letter from President Washington or Lincoln but not every US President.
The third floor of the museum has an event space, a Children's Activity Center as well as a display of historic composers and writers. There is also a section dedicated to the Cold War and the residents of Berlin during that time. In addition to all this history, it would not be complete without a section for Old West History.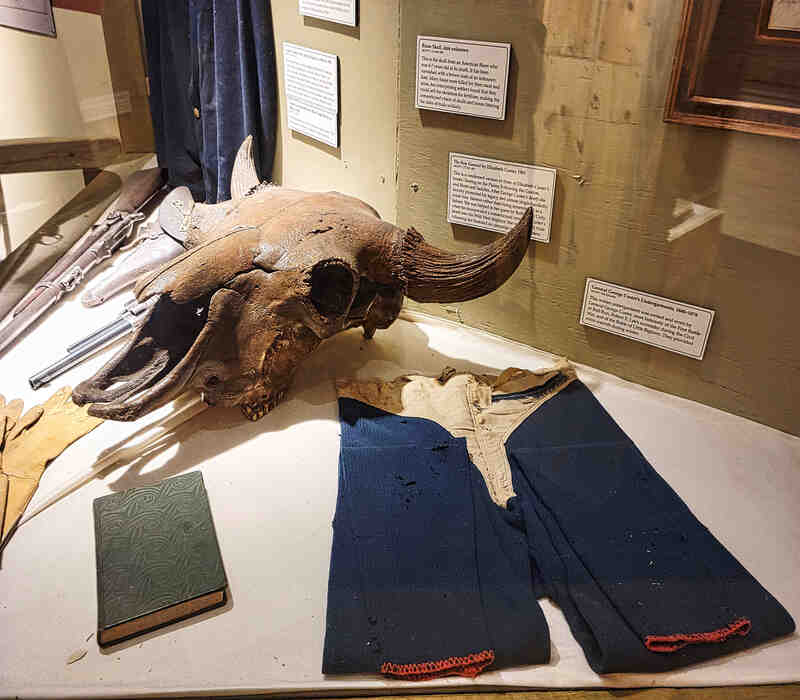 The Old West exhibit has a lot of really unique items and artifacts that belonged to some well known characters of the times, including a pair of undergarments that belonged to General George Custer. That's right you may have seen a photo of him or possibly a signed letter, but have you seen his long johns? There are also a few Remington bronze sculptures that capture the Old West along the pistols and rifles that were used during that time.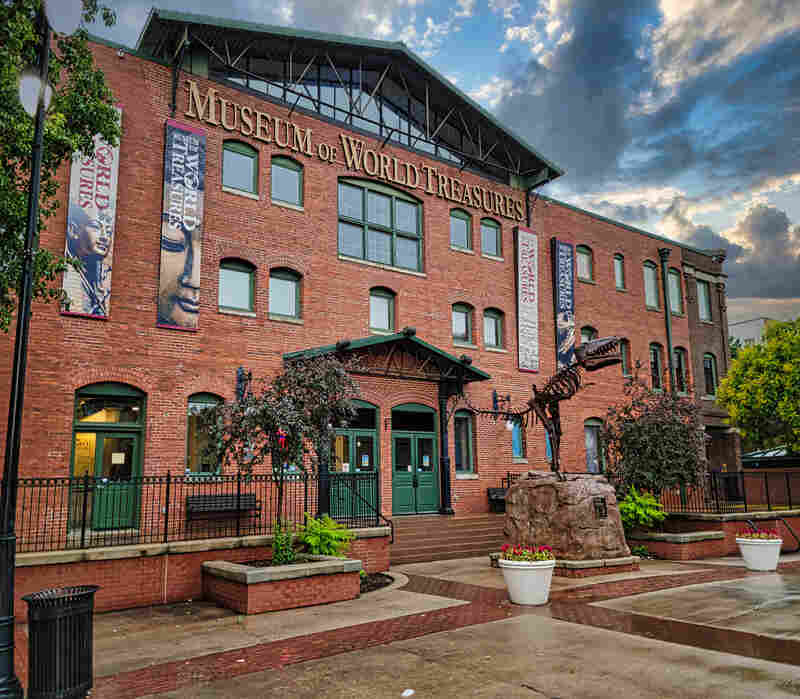 The Museum of World Treasures is by far one of the most exciting museums I have ever visited just for the fact it has such a wide range of artifacts and educational exhibits from all periods of history. I would definitely rate it in the top five of museums I have visited and believe me there is a long list of museums I have visited in my lifetime.
Wichita Kansas is a great place to visit and has a wide range of attractions to suit just about everyone. The Museum of World Treasures Museum needs to be on your list of places to visit when you go there. You will not be disappointed. The museum is located in Old Town Wichita at 835 E 1st St and is open Monday thru Saturday 10am-5pm and Sunday 12pm-5pm. Rates vary from free for under age 3 up to $10. Just go, you will enjoy it.
(Visited 172 times, 1 visits today)