Planning a trip to Houston?
Houston is the 4th largest city in the US and full of options for cultural, art, cuisine and activities for both families, solo travelers and those traveling for business.
We teamed up with Expedia.com to bring you an easy guide to the beautiful city of Houston that will make your trip easy and one to remember.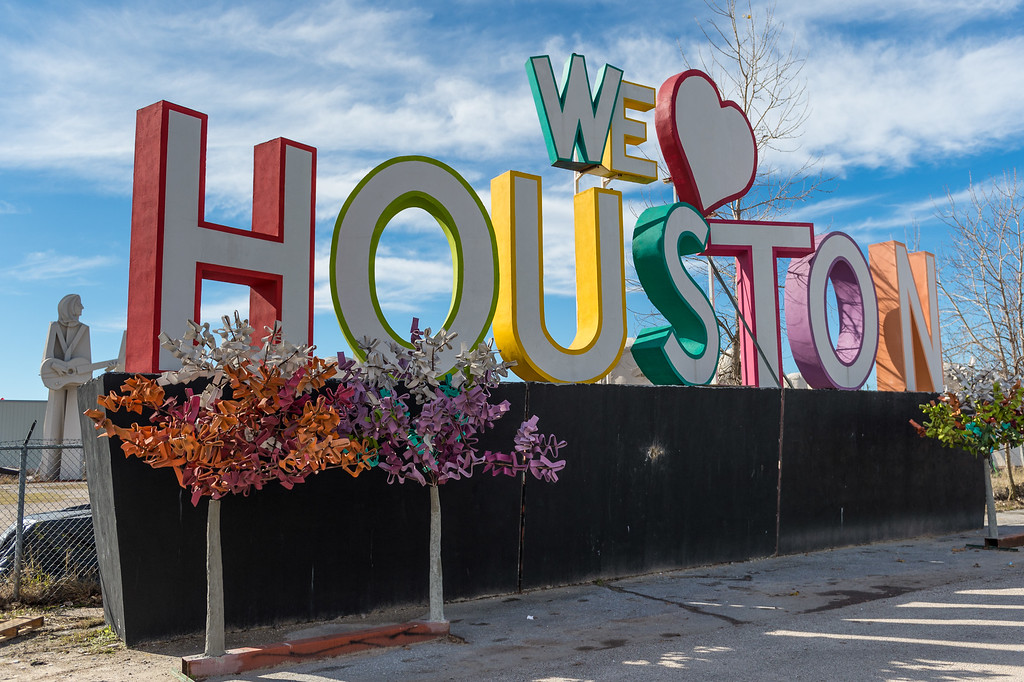 GETTING AROUND
The greater Houston area is a big place and is spread out. Unlike a lot of other major cities, public transportation is not a big thing. Most people find that either renting a car or taking one of the ride sharing options is the best way to get around town and see the sights. Houston has two international airports. The George Bush Intercontinental Airport (IAH) and William P. Hobby Airport (HOU) welcome thousands of people each day. All major Houston car rental companies have offices at both airports and they make it easy to pick up and drop off your car rental. Another option is to arrange for a ride sharing company to pick you up at the passenger arrival gate and take you directly to where you want to go. Whichever you choose, you will find having a vehicle at your disposal during your visit to Houston an important necessity.
ACCOMODATIONS
Hotels in Houston can carry a pretty big tax with them. Depending on what part of the greater Houston area you stay in, rates can be as high as 17%. Hotels in downtown Houston or within the city limits can be some of the highest. Even though the taxes are high the overall hotel rates in Houston are still pretty much in line with other major cities. Even staying at an Airbnb in Houston, you will pay a 6% tax. You will find a lot of options when it comes to booking a Hotel, B&B or Airbnb in Houston and you can find a property in a good location that will fit your budget when planning your trip.
WHERE TO GO AND WHAT TO SEE
Art and Culture
The Houston Theater District covers 17 blocks in downtown Houston and is second only to New York. The Alley Theater, Wortham Hall and Jones Hall are all within one block of each other. The Houston Grand Opera, Houston Symphony Orchestra and Houston Ballet are all located in the theater district. The Houston Museum District has 19 museums for you to enjoy. The Holocaust Museum of Houston, The Houston Museum of Natural Science, Houston Zoo and Houston Museum of Fine Arts, along with other fantastic museums welcome almost 9 million visitors per year. Outside the museum district there are other great museums such as the Lone Star Flight Museum at Ellington Field or the Museum of The US Armed Forces in East Houston.
Sports
Houstonians love their sports. Every major league sport is represented in Houston. Catch a Houston Rockets basketball game at Toyota Center, Houston Texans football game at NRG Stadium, Houston Astros baseball game at Minute Maid Park, Houston Dynamo Soccer game at BBVA Compass Stadium or hit the golf course at one of over 165 golf courses in Houston including the Golf Club of Houston, home to the Shell Open PGA Tournament.
Parks
Enjoy one of the many parks in Houston and nearby. Houston has over 52,000 acres of park space with walking, biking and running trails. Take a canoe or boat tour of the Armand Bayou Nature Center, head south from Houston to Galveston and enjoy the beach or visit The Battleship Texas State Park and San Jacinto Battleground State Park where the final battle for Texas Independence took place. In nearby Richmond Texas you can step back in time at the George Ranch Historical Park and see what Texas was like in the old west days.
Where To Eat
Houston is a food lover's town. You can pick a different type of food for every meal. With Houston being a melting pot of ethnicities, you can find food from just about every part of the world. Houston has some great restaurants such as Brennan's which opened in the 1960's and is a sister restaurant to the famed Commanders Palace in New Orleans. Since this is Texas, steak is on the menu and Pappas Bros. Steakhouse, Taste of Texas or Chef Ronnie Killen's, Killen's Steak House are favorites of locals and tourists alike. Since Houston is practically sitting on the shores of the Gulf of Mexico, fresh seafood is in abundance.
Christies Seafood and Steaks has been around since 1917 when it started out as a drink stand in Galveston. The many seafood restaurants such as Landry's, Trulucks, and others are great places to get fresh seafood in town. Mexican restaurants in Houston range from Tex-Mex cuisine, such as the Ninfa's where the fajita craze started to Hugo's, where five-time James Beard finalist Hugo Ortega serves up authentic Mexican cuisine. Whether your choice is a food truck, BBQ shack, buffet or high-end restaurant, Houston will satisfy your food cravings.
Houston has a lot to offer visitors no matter what your interests are. Whether it is a family trip, romantic weekend, business trip or you just want to experience some Texas hospitality, Houston is a great place to visit.
(Visited 232 times, 1 visits today)