I was recently invited to visit Fayetteville North Carolina and my trip was hosted by the Fayetteville CVB.
Whether you are in the military and stationed at Ft Bragg, traveling through or want to make it a weekend getaway there are a lot of things to do In Fayetteville North Carolina.
Fayetteville North Carolina is home to Ft Bragg the world's largest military base by population. The US Army's Airborne School, 82nd Airborne Division, Special Operations Command and other military units call Ft Bragg home. Fayetteville is also a city rich in history and family friendly.
Fayetteville is also midway from Washington D.C. and Florida on I-95 so a lot of people are passing through.
If you are looking for things to do in Fayetteville North Carolina, here are a few suggestions.
Museums
Fayetteville is home to a lot of really great museums. Along with several military museums, there are also museums dedicated to the local history.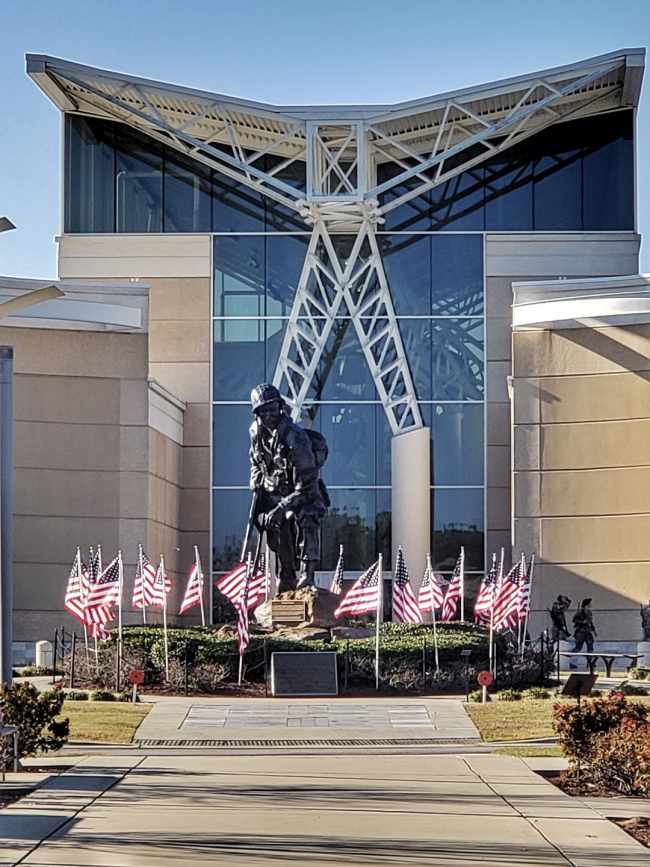 Airborne and Special Operations Museum
Being retired military, I love visiting military museums. The Airborne and Special Operations Museum in Fayetteville is one of the best military museums I have visited. They do a very good job of not just displaying items but telling the story of the Airborne and Special Operations units throughout history.
The Airborne and Special Operations Museum is located at 100 Bragg Blvd, Fayetteville North Carolina.
Hours:
Tuesday – Saturday 10 a.m. – 4:45 p.m.
Sunday 12 p.m. – 4:45 p.m.
Closed Mondays & Federal Holidays
Open Memorial Day, 4th of July, & Veteran's Day

John F. Kennedy Special Warfare Museum
The John F Kennedy Special Warfare Museum is located on Ft Bragg. As one of 64 Army Museums, it highlights the history of Special Warfare in the US beginning in WW1. Displays include the Fist Special Service Force, The Office of Strategic Services, Detachment 101 in WW2, the Korean Conflict and modern actions. From General William "Wild Bill" Donovan and the beginning of the OSS in WW2 to the jungles of Vietnam and current operations, visitors can see how Special Operations in the US has evolved throughout the years.
The Museum is located at:
2815 Ardennes St, Fort Bragg, NC
Museum Hours:
11 am to 4 pm Monday – Friday.
82nd Airborne Division War Memorial Museum
The 82nd Airborne Division War Memorial Museum is located on Ft Bragg military installation. The 82nd Airborne Division has a storied history that dates back to 1917 shortly after the start of WW1. The division fought in WW1, WW2, Vietnam, Dominican Republic, Grenada, Panama, the Global War on Terror and has been deployed to locations throughout the world. The museum tells the story of the many battles, deployments and people that have served. People like Corporal Alvin York, who in WW1 was a recipient of the Medal of honor after charging machine guns, taking them out and capturing 132 German soldiers and the actions of the division during WW2 at the Battle of the Bulge. Civilians can enter Ft Bragg by obtaining a visitor pass for info you can follow this link.
The museum is located at:
Building C-6841
5108 Ardennes Street
Fort Bragg, NC
Museum Hours:
Tuesday-Saturday 10 am – 4:30 pm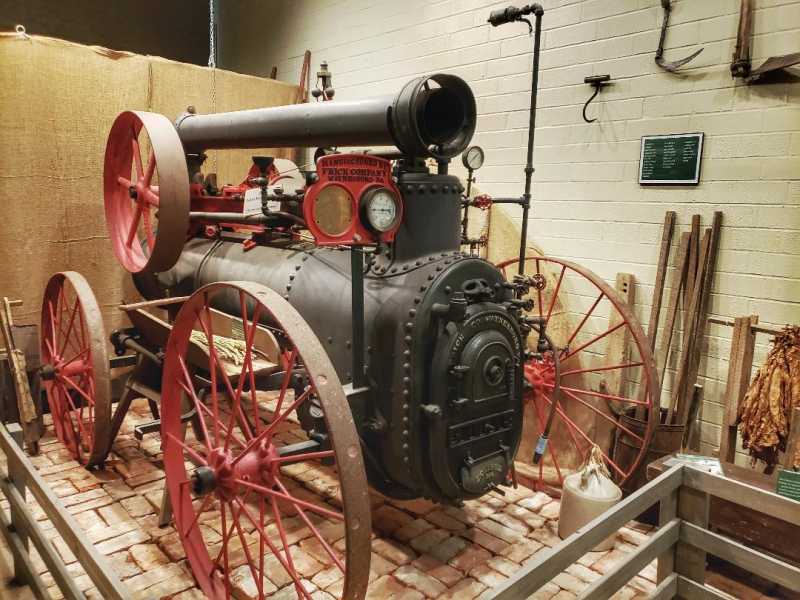 Fayetteville Area Transportation & Local History Museum
Located in the restored 1890 Cape Fear and Yadkin Valley Railroad Depot, The Fayetteville Area Transportation and Local History Museum tell the history of the area from prehistory through the early 20th century. Exhibits are rotated regularly and is a great place to learn not only about the area but the people that helped build the community. Located next door to the depot is the annex which holds additional displays, vintage automobiles and recreated 1920's gas station. Here is a little known fact. Baseball great Babe Ruth hit his first home run in Fayetteville and the museum has a Babe Ruth autographed baseball on display.
The Museum is located at:
325 Franklin Street
Fayetteville, NC
Museum Hours:
Tuesday-Saturday 10 am-4 pm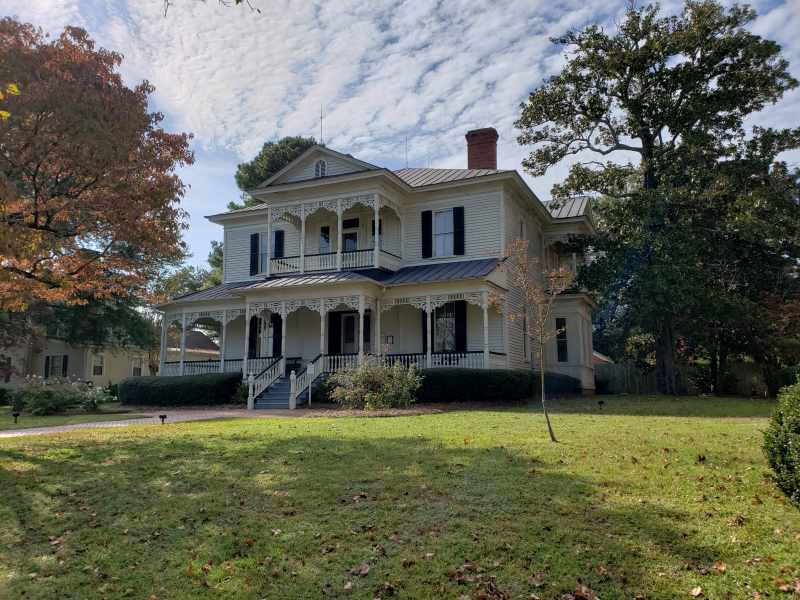 The Museum of the Cape Fear Historical Complex
Another great museum is the Cape Fear Historical Complex. The museum consists of two floors of exhibits that capture the story of North Carolina from the early American Indians to the 20th century. Next door to the museum is the 1897 Edgar Allen Poe House. Nope, not that Poe. This Poe was born in Fayetteville and was a prominent businessman. The house was lived in by the Poe family until 1988. It is a unique opportunity to see how people lived in the early 1900's. Also part of the complex is the ruins of the US Arsenal. The arsenal was completed in 1858 and in 1865 was destroyed by General Sherman during his "march to the Sea" during the American Civil War.
The Museum is located at:
801 Arsenal Ave, Fayetteville NC
Admission to the Museum is free and is open:
Tuesday-Saturday, 10:00 a.m. to 5:00 p.m.
Sunday, 1:00 to 5:00 p.m.
Guided tours of the 1897 Poe House are given at 11:00 am, 1:00 pm, and 3:00 pm, Tuesday through Friday; and at the top of the hour on Saturday and Sunday.
City Market
Located on the grounds of the Fayetteville Area Transportation & Local History Museum, the City Market runs from April thru December. The farmers market is a great place to stroll around and maybe pick up locally grown vegetables and fruits along with locally made goods. The market is located at:
325 Franklin Street Fayetteville, NC 28301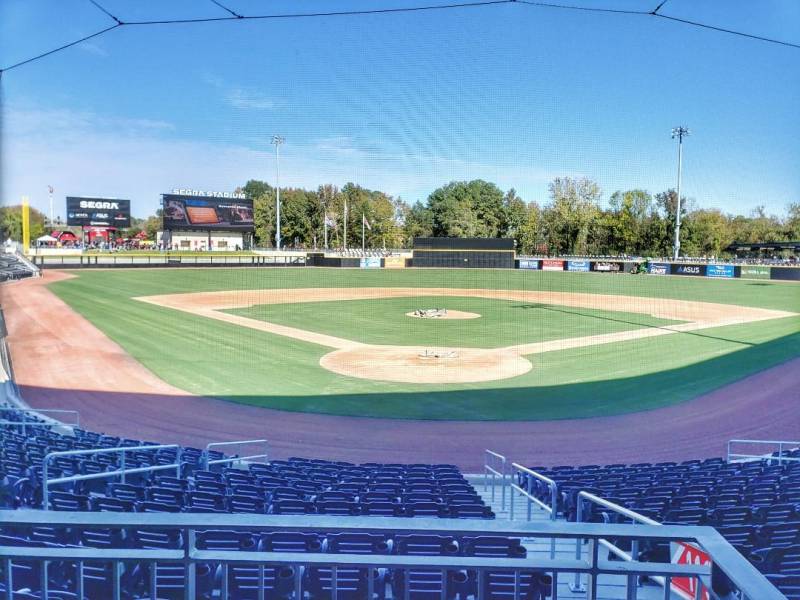 Catch a Professional Baseball Game at Segra Stadium
Check out the brand new Segra Stadium and watch The Fayetteville Woodpeckers a Class A Advanced minor league team affiliated with the Houston Astros. With dedicated kid zones and concessions conveniently located throughout the park, it is a great place to take in a game and spend time with friends or family. You can check out the team and schedule on the Fayetteville Woodpeckers team website.
Segra Stadium is located at:
460 hay Street, Fayetteville, NC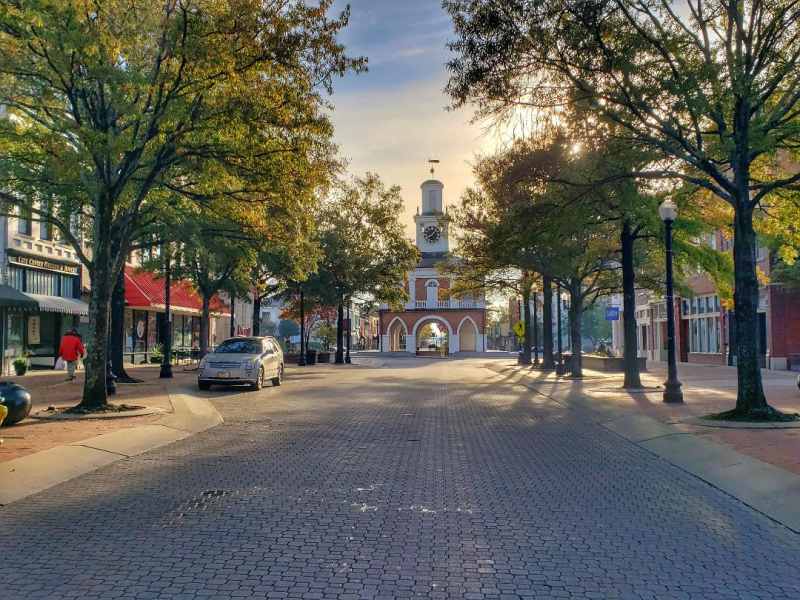 Visit the Shops and Restaurants on Hay Street
Talk to anyone that visited Fayetteville in the 1970's or 1980's and Hay Street was not the place to be. Today the area has been revitalized and on any given day you can see people sitting outside enjoying a meal or drink at a restaurant or strolling down the street to shop at one of the many shops. At one end of the street is Segra Stadium home of the Fayetteville Woodpeckers baseball team and at the other end is the 1832 Market House, a National Landmark.
Check out a Brew Pub
The food scene in Fayetteville is really good. Along with that, are some really good brewpubs that are putting out good food and good brews. While you are visiting you cannot go wrong with any of these places.
Mash House
The Mash House uses local ingredients as much as possible when serving up their food. Steaks, Burgers Sandwiches and more are on the menu along with great beer. You can get a variety of beers anywhere from a half pint size to a sampler or take home a 64 oz Growler.
4150 Sycamore Dairy Rd
Fayetteville, NC
Lake Gaston Brewing
Founded by a couple of veterans,Lake Gaston Brewing Company is located on historic downtown Hay Street. They serve up a wide variety of starters and bar food along with taco's, sandwiches, chicken and burgers. Their beer is really good and if you can't decide just tell the server what you like and they will find one to suit your tastes.
124 Hay Street
Fayetteville, NC
Dirtbag Ales
Dirtbag Ales was North Carolinas first contract brewery. They have a steady selection of their flagstaff beers along with producing other specialty and seasonal beers and ales. They often have live music and host farmers markets along with bringing in food trucks and hosting events.
5435 Corporation Dr
Hope Mills, North Carolina
Bright Light Brewing Company
Bright Light Brewing is fairly new on the Fayetteville brewing scene but don't let that deter you. They collaborate with other local businesses to create signature brews for them. They have a large backdoor patio where you can bring the kids and the pets and offer a rotating line of food trucks.
444 West Russell St. Suite 102
Fayetteville, NC
Huske Hardware
Huske Hardware is Fayetteville's oldest brewpub. Housed in a building dating to 1903 and in the National Register of Historic Places, they are a short walk from the Segra ballpark. Since 1996 Huske Hardware has been a popular downtown location for good food and beer. Burgers, steaks, sandwiches, and seafood along with a kid's menu are served along with a wide variety of beers and they also have wine.
405 Hay St
Fayetteville, NC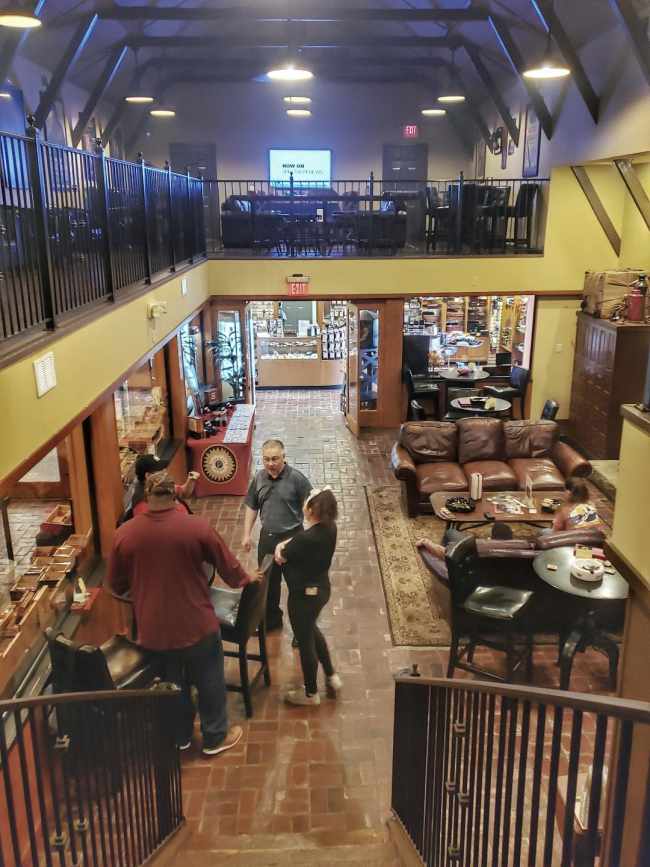 Enjoy a Cigar at Ansteads Tobacco Company
Okay, not for everybody. I get it. However, I love cigars so I am listing this. If you don't like cigars then fine. That being said Ansteads is a great place to relax, meet some friends or meet some new people. Wayne Anstead has been in the cigar business in one way or another for over 40 years. Ansteads Tobacco Company is the place to go in Fayetteville for premium cigars and pipe tobacco. The two story shop has ample room for groups and individuals looking for a place to relax. They have a nice walk-in humidor, a meeting room for groups, a patio, strategically placed TVs to catch a game and a full bar. The shop is always hosting some kind of event and bringing in Cigar reps to introduce patrons to new blends.
320 McPherson Church Rd
Fayetteville NC
Fayetteville also has parks, trails a botanical garden and other family-friendly things to do. Whether you are in the military and stationed at Ft Bragg, passing through or just want a place to spend the weekend, Fayetteville offers something for everyone in the family.
(Visited 2,481 times, 1 visits today)