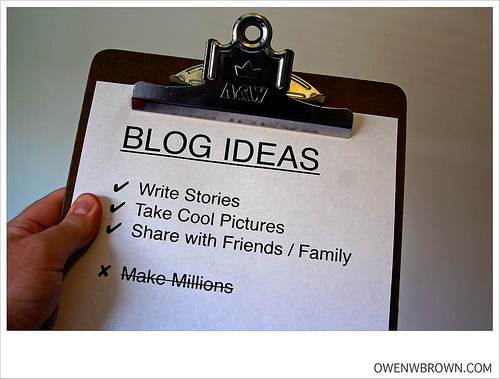 When I started this blog I had never dealt with blogs, wordpress plugins, blog themes or even photoshop. It has been a trial and error process which is still ongoing. Some things I am still discovering I need to do in order to protect my work, make sure it is backed up and other things I really did not think about at the time.
I wanted to share a few things that I use and you might find helpful.

Blog Platform
Most people use one of two blogging platforms either Blogger or WordPress. I started out with blogger and like so many others quickly discovered its limitations. Blogger is free so it is a good way to get started and it is user friendly. You can start and have a blog live in about an hour. The downside is you don't really own it. Blogger is owned by Google and is hosted on their servers so when there is a problem, and there are a lot of problems, there is not much you can do. There is no live person to talk to regarding problems instead you post questions in a forum and hope someone answers them.
WordPress also has a free blogging platform but most people download the program and self host. Self Hosting is when you go out and buy a domain name such as thetravellingfool.com and have it hosted by a service, I use SiteGround. SiteGround has several packages from entry level to more expensive as your site grows, allows you to have multiple domains if you choose to later and has great service. Anytime I have ever called I received quick professional service. If you choose to self host, you can buy the domain name anywhere. A quick search of the internet will reveal some selling names for less than $5.00 USD. Take some time thinking about your domain name. Make it something relevant to you or the blog subject and do a little research on how the domain name affects how search engines will find you. I did none of this. One word domain names are best but are hard to find these days. Don't hyphenate the words in the domain name and don't try to be slick by taking a popular name and using misspellings or other such things it will only make you look bad and search engines are getting smarter and penalizing people for this. In other words you might wind up on page 6000 of Google when people do a search.
Once you have the domain name purchased, sign up with a hosting service and move the domain there. Most hosting services have features to download the wordpress platform and you are up and running.
WordPress Plugins
So now you have your blog, what next. There are lots of good wordpress guides that will show you how to navigate the platform. The first step is to get a Theme. Themes come in all shapes and sizes from free to premium. There are advantages to having a premium paid theme just be sure that the company or person you buy it from is available if there are questions or problems and that support will be there for upgrades. The theme will come with certain things that you can use to customize it, widgets for adding categories, comments, advertising and other things. But to really get the most out of your blog you need to download wordpress plugins.
Plugins allow you to do several things and the plugin search function will generate a huge list you can use. Here are some I use on my blog.
All in one SEO Pack
Helps optimize your blog for search engines so they can find you.
CommentLuv
When someone leaves a comment on your blog CommentLuv shows a link to one of their posts on their blog so you can help each other out.
Contact Form 7
A quick easy comment form you can add to one of your pages so people can get in touch with you.
Google Analytics for WordPress
This will show you all kinds of data you can use to improve and monitor your blog.
Google XML Sitemaps
This helps search engines like Google, Bing and Yahoo index your pages so they can be found.
MHR Custom Anti Copy
Stops people from using right click and copying the contents of your blog
Sexy Bookmarks
Is a set of buttons you choose such as twitter, facebook and more so people can share your posts.
Spam Free WordPress
This uses an anonymous password authentication which stops 99 percent of comment spam. If you don't get something like this you will find your comments loaded with spam content.
Stumble Page Social Widget
This puts a Stumble Upon button on your page so people can share it.
WP Greet Box
This allows you to have a custom greeting to people visiting your site.
Zemanta
Zemanta helps in finding photos that are fully licensed for your blog and also related content you can use.
There are literally hundreds of plugins you can use. Download a few, play with them and if you don't like them just deactivate the plugin.
 
Photo Copyright and Protection
Sometimes you may not have a personal photo that you feel is good enough for your blog. In cases such as that make sure you have the proper authorization for any photo you use and give proper attributes. For those you do use you will want to mark them as yours so they don't get used everywhere without your permission. On my earlier posts I failed to do this and have gone back and corrected a lot of them.
There are free resources on the internet to watermark your photos but it is just as easy to do it yourself.  You don't need photoshop to do this Windows paint works just fine.
First: open windows Paint, click Paste. A drop down menu will say "Paste From". Click on Paste from and get your photo from your computer.
Second: The photo shows up in paint. Click on the text block in the menu, then using your mouse on the photo drag open a box where you want the text.
Third: This opens a rectangular box. In the box press the CTRL + ALT + C keys at the same time and release. Next press and hold the ALT key and using the number pad on the side of your keyboard type 0169 (ALT+0169), this produces the symbol (©)
Fourth: Next to your copyright symbol type in whatever you want such as © Thetravellingfool.com 2011
Fifth: Click save and you now have a watermarked photo with your copyright on it.
If you are using a MAC use photoshop or some other program and then hold down Option and at the same time press the "g" to get a copyright symbol.
Taking Photos
There are a lot of good guides and blogs that give tips on taking photos, read up and keep learning it will only make you better. I am still trying to improve because when I see my photos compared to others I know I need to keep learning. I personally don't use photoshop and try and keep my photos more original. Of course with photoshop you can enhance the colors and a lot more and it makes for beautiful photos, the choice is yours.
One program that is useful is the tourist remover. This is a free online program that removes tourists, vehicles, basically anything that moves from your photos so you can get a photo of say a landmark without the clutter. You can read up on it here so you will know how to use it.
Basically you to take 3-4 shots at the same angle, so use a tripod, then you upload the photos to the site and it looks at all of them and removes things that are not consistent in all the photos. If you ever wanted to take photos of landmarks like you see in the brochures this will help. This program lets you get rid of the people, cars and other things in the photo so it comes out clean and picture perfect.
Backing up your blog
Once you get started writing articles and getting comments and getting noticed you want to protect that. There are lots of examples of hosting services having problems and losing data. It is a terrible feeling when you log onto your blog and you see a problem or no blog at all. It is imperative you backup all of your data, files, photos comments and so forth. There are wordpress plugins that do some of this and there are premium services you can purchase. I know just starting out you are reluctant to spend money but this is a case where it is needed. Consider it blog insurance. Check around and see which program is best for you. I am partial to backup buddy by IThemes. You can read about it here  but basically it backs up your data, all your widgets and restores it to the way it was.
If anyone has any other advice or tips leave a comment.
Related articles
More of My Favorite Blogs (thetravellingfool.com)
Did you enjoy this article?
Subscribe for Updates
I promise not to bombard you with emails and I will never sell or share your information with anyone.