While looking at the best Android Travel Apps for travel purposes there are so many to chose from. I decided to eliminate from the list city guides, hotel specific guides, airline guides and the major reservation sites. I also eliminated all specific discount Apps like AAA because not everyone is a member of such organizations. I instead focused on Travel Apps that everyone could use and for the most part can use worldwide. And they are all

FREE

.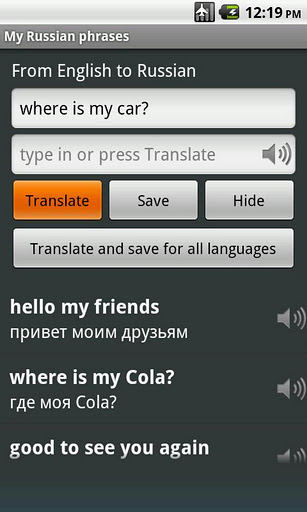 A useful translation device that offers tourist phrases for situations such as transportation, dealing with airports, buses and taxis. It also has phrases for food and accommodations, emergency situations, greetings and small talk. The APP currently translates into Spanish, Portuguese, German, French, Italian, Polish, Korean, Japanese and Chinese.
2. TripJournal
After traveling all day and seeing wonderful sights, taking photos and being awed how do you keep track of it all so you can get it all organized? This App is pretty handy it will let you record your trip and GPS geotag photos and videos. Write notes in the journal to describe experiences, share with youtube, facebook, twitter and more or upload to your blog.
3. SuperShuttle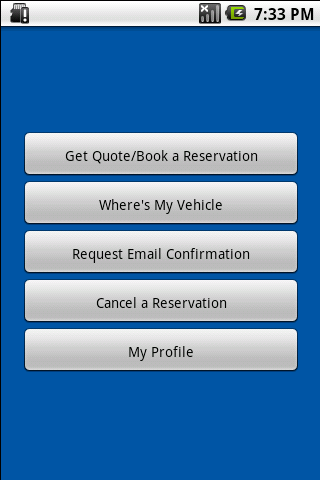 Leaving work for the airport or don't want to leave your car parked there for weeks? What about when you arrive back at your destination? If you don't want to worry about a taxi or arrange to have someone pick you up this might be a good alternative They will provide door to door ground transportation in over 50 cities in the US and have now expanded to Paris. They offer email reservations and confirmations along with the ability to earn airline miles.
4. AccuWeather
Your on vacation and and you want to make sure the weather is decent when you go to that outdoor festival or reserve that spot on the fishing boat. A good weather app is essential and this is one of the better ones. It has all of the accurate and localized weather information and interactive features that you need. This full-featured app offers forecasts updated every hour, interactive Google Maps™, and severe weather notices. It also offers weather in 23 languages and social media sharing.
5. SpotOn
You got checked in to a hotel and decided to hit the streets. I don't know about you but I like to walk around, explore the area and see what I can find. After a few hours I have to stop and kind of get my bearings, figure out where I am and where I need to be going. This little App does the trick. It is a navigation App that does not require any data traffic. When you leave the hotel you just store the location and when your ready to return pick up your phone and SpotOn will point you in the right direction. That way you can hit the Pub and have fun trying to read the little red dot after a few drinks.
6. Budget Places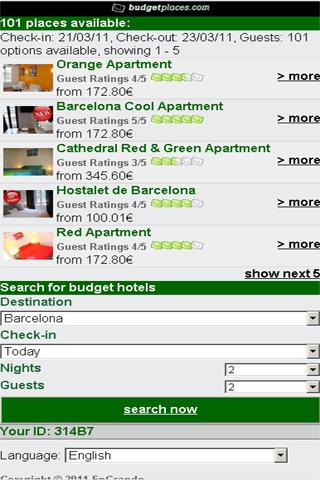 I know I said no reservation sites but I had to add this one. Here you will find some places not listed on the big boys. You can find and book budget places all over the world. Choose from over 5,550 establishments and book up to 12 months in advance. Show the confirmation on your phone when you check in. It's great for when you are traveling to multiple locations and want to find something at the last minute.
Who doesn't use Skype these days? Probably one of the most essential apps you can have to stay in touch with everyone while on the road. Call computers, call others that have Skype, video chat and more. If you don't want to run up those roaming charges while out of the country this is the answer.
8. ConvertPad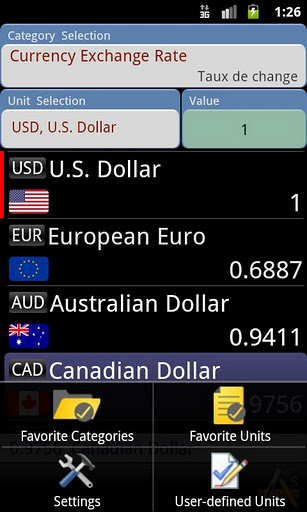 ConvertPad Plus is a unit converter, currency converter, measures, temperature, length, volume and more. Difference between US and UK gallon? Got it. Kilometers to miles? Got it. Dollars to yen? Got it. It will give you real time currency conversion and comes in handy anytime you need to convert anything.
9. Gas Buddy
This App only works in the US and Canada. I use it and it comes in handy with gas prices being what they are. All you do is hit the "Find Gas near Me" function and a screen comes up with the name, location and price. It will allow you to screen the results from lowest price to highest. You can also convert that to a GPS navigation to guide you to the location. The App can be refined to show prices of different grades of gas and diesel. It will also allow the user to report and update the system so when you are filling up you can input the most current prices. Every time you report prices you become eligible for giveaways.
10. Frugal Flyer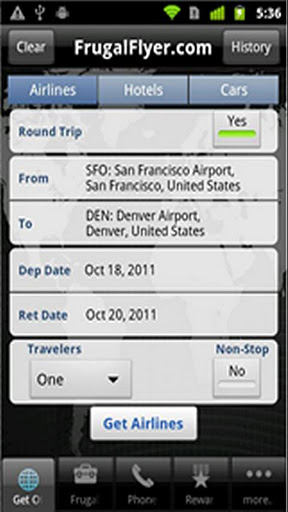 I saved the best for last. Voted "Best Travel App" by TabletPCReview.com October 25, 2011 this App gives you the best offers direct from the vendors website. Along with the best offers direct from the vendors it has phone numbers for all the major airlines, hotels, car rentals and travel agencies. You can find out flight statuses, store frequent flier, hotel and rental car program info. It consists of over 700 airlines worldwide, searches rental car and hotel info in over 40,000 cities and also stores boarding pass and passport photos. This is an all in one travel app for reservations and deals direct from the vendors.
There are lots more that are city specific or brand specific but these are the best all around Travel Apps for Android that I have found. Do you have some others?
Travel Tips for a Great Vacation
(Visited 230 times, 1 visits today)