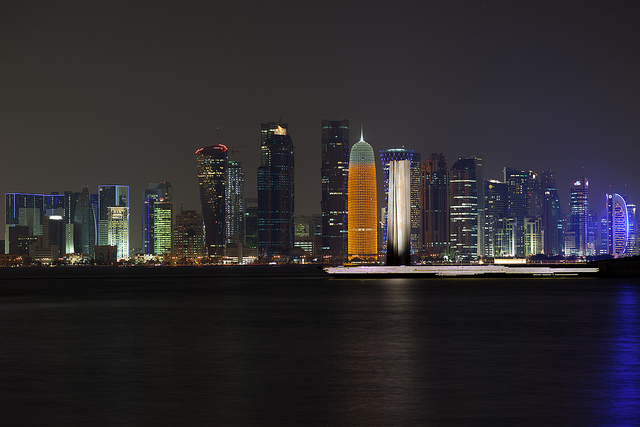 Doha may not be the first place to spring to mind if you're looking for a luxury getaway in the sun, but it would be a mistake to underestimate this rising star of the Gulf.
Rivaling Dubai in its status as the ultimate Middle Eastern destination for luxury travel, Doha has developed rapidly into a hotspot for large businesses and cosmopolitan tourists alike. With reliably hot weather and a host of gorgeous hotels such as the Kempinski Hotel Doha it's not hard to see why the Qatari capital is so popular, but the city boasts many other cultural offerings to keep you entertained. To help you plan your trip, here's our run-down of the top five things to do to have an unforgettable holiday in Doha.
Souq Waqif
For an instant hit of traditional Middle Eastern culture head straight to Souq Waqif, the oldest souq in the city. Whilst there's been a souq on this spot for at least 250 years, Souq Waqif was carefully restored in the 1970s to maintain its 19th century style. Spend a day exploring the many stores in this labyrinth where you can buy anything from intricately embroidered fabrics to spices and homeware.
Museum of Islamic Art
As much a landmark for its incredible architecture as the art it contains, the Museum of Islamic Art is a must for any visitor of Doha. Designed by I M Pei (the man behind the modern pyramid of the Louvre) this gem of contemporary architecture houses art from all parts of the Middle East. Entry to the museum is free so there's no reason to miss out on visiting this spectacular landmark.
Pearl Lounge
One of the most sophisticated bars in Doha is the Pearl Lounge, a luxurious two-storey night club and cocktail bar. Be sure to try one of their signature pearl cocktails such as the Black Pearl, White Pearl or the Pearl Island. The Pearl Lounge also holds regular weekly events such as ladies' night on Mondays, salsa on Tuesdays and sushi and champagne Saturday.
Gold Souq
A window-shopper's paradise, the gold souq is a sight worth seeing even if you don't intend to buy anything. This hub of spectacular craftsmanship comes alive in the evening when men traditionally come to purchase gold jewellery for the women in their family. Be sure to look out for the marvellously intricate Quatari bridal jewellery which can cost thousands of pounds.
Corniche
Walking along this waterfront promenade is a great way to take in the impressive city-scape of Doha. The Doha Corniche extends for several kilometres but if you don't want to walk the whole way there are plenty of cafes and bars to stop off in and enjoy the sea view. If you can, visit the Corniche at night to see the sparkling lights of the West Bay business district.
(Visited 435 times, 1 visits today)