Whiskey isn't just for cowboys bellying up to a bar in a western movie. If you are new to drinking whiskey then here is a little Whiskey 101 if you will to get you started.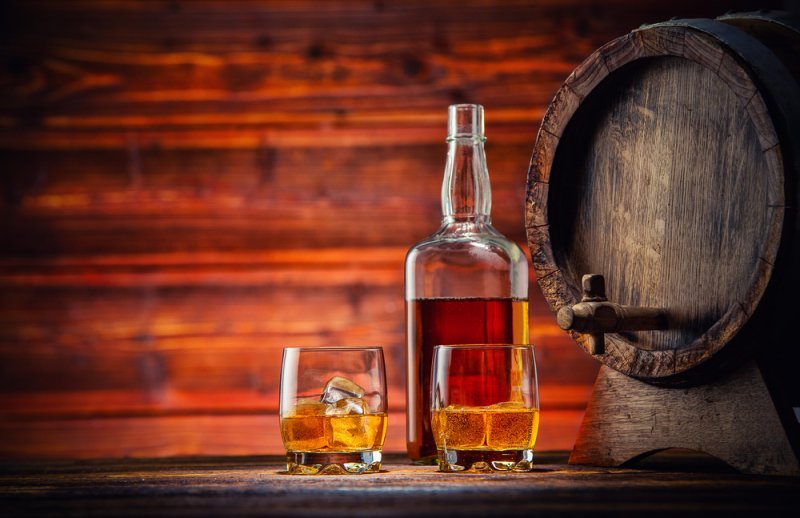 If you haven't noticed there has been an explosion in the whiskey business lately. First came craft beers and now there are hundreds of distilleries opening up across the country distilling small batch whiskeys. As with fine wine there are whiskey tastings and distillery tours taking place everywhere.
As with any craft movement or renewed interest there comes a slew of experts and those that know the proper way to consume such things. Whether it be beer, cigars or whisky there will be some that will tell you how to fully enjoy the finer things in life.
You don't have to be a whiskey connoisseur or know all the intricacies of how the distillation process occurs but it does help to know a few terms and how to order.
For those of you just starting out on your whiskey tasting journey, here are a few terms you will probably come across at some point.
1. What is Whiskey?
In simple terms it a distilled alcoholic beverage made from fermented grain mash. Different grains (which may be malted) are used for different whiskies, including barley, corn, rye, and wheat. Whiskey is typically aged in wooden casks, generally made of charred white oak.
2. What is the difference between Moonshine and Whiskey?
Whiskey gets its distinctive color by being aged in a barrel where moonshine is basically a clear distilled spirit or clear whiskey, that is bottled straight out of the distilling pot without ageing. The term moonshine came about by whiskey being made by the light of the moon illegally to escape having to pay the taxes on it. Others will tell you the word moonshine arose from the term "moonrakers", English smugglers.
3. Is it Whisky or Whiskey?
In Scotland it is Whisky, in Ireland and most of the rest of the world it is Whiskey although some spell it without the "e". In other words, it is the same, the difference is in how it is made and the ingredients used to make it.
4. Angels Share
Whiskey is aged in wooden barrels and during that ageing process a certain amount of whiskey evaporates. Known as the angels share it has been said to be a tax for the angels. In Scotland that amounts to about 2% per year lost due to evaporation. In warmer climates such as Kentucky or Tennessee it could be as high as 10% the first year and averaging around 4% the other years. In India the angels share could be as high as 12% per year. Over the lifetime of the maturation the angels share could reach 50% or more. That is a lot of whiskey or a bunch of drunk angels.
5. Blended Whiskey
Have you ever seen the words blended whiskey on a bottle and wondered what that exactly means? Well by American standards a blended whiskey is a mixture containing no less than 20% but up to 100% whiskey. What is the rest? Flavorings, coloring and neutral grain spirits which is why some blended whiskey's taste like liquid fire.
6. Bonded / Bottled in Bond
In 1897 the United States created a rule to insure what people were getting was actually whiskey. It requires whiskey must be produced during a single distilling season, at a single distillery, aged in a federally bonded warehouse for at least 4 years and contain 50% alcohol by volume (abv) or 100 proof.
7. Bourbon
Bourbon is whiskey made in the United States. It must be aged in a new charred oak barrel. Whiskey on the other hand can be aged in a used barrel and often is. The bourbon must be aged for at least 2 years to be considered straight bourbon. Bourbon must be distilled using 51% corn and cannot enter the barrel at higher than 125 proof and be bottled less than 80 proof. Nothing can be added but water to lessen the proof where other whiskeys can add coloring and flavors.
8. Cask Strength
Also known as barrel strength or barrel proof is the term used to describe whiskey bottled straight from the barrel and not diluted with water. It is not the highest proof whiskey. That is still strength whiskey.
9. Distillery Bottling
Whiskey that is bottled by the distillery that made it. There are a lot of whiskeys that are bottled by independent bottlers where the whiskey was distilled by someone else. That doesn't mean you are drinking an inferior whiskey. Many of these independent bottlers have won awards for their whiskeys and are well known.
10. Dram
The word Dram originated in Scotland and refers to a single serving of Whiskey. But how much whiskey is in a Dram? Well that depends on where you are ordering it. In Scotland a "wee dram" might be a light splash of whiskey just to lift your spirits or warm you up. Of course, "wee" depends on who is pouring the whiskey. In the UK a dram is measured at 35 milliliters or about 1 ¼ ounces. In the US a Dram is officially measured at one eight of an ounce but many bartenders will just give you a shot sized drink at 1 ½ ounces. So if your going to order a dram of whiskey, save it for when you are in Scotland.
11. Grain Whiskey
Malt Whiskey is made from malted barley but grain whiskey is made from a mixture of grains and can include wheat, corn, rye and malted barley. Most American whiskeys are grain whiskey.
12. Irish Malt
Irish malt whiskey is made from 100% malted barley and is usually tripled distilled but not always. Just Like Scotland, Irish single malt is whiskey made from one distillery.
13. Irish Whiskey
To be Irish Whiskey it has to meet the following criteria:
Made from malted barley and may contain other grains. Distilled at no more than 94.8 % alcohol by volume. Aged in wooden casks not exceeding 700 liters for at least 3 years in the Republic of Ireland or Northern Ireland. May not contain any additives other than water and caramel coloring. Must be bottled at no less than 40% alcohol by volume.
14. Malt Whiskey
Malt whiskey is made from 100% malted barley distilled in a pot still. Single Malt refers to malt whiskey from one distillery and not blended with any other product.
15. Maturation
Maturation refers to the whiskey ageing process in an oak barrel or cask. Whiskey is aged from 3 years to longer. Unlike wine which keeps ageing in the bottle, whiskey stops ageing once bottled. Therefore, a whiskey bottled after 20 years in the cask will always be 20 years old.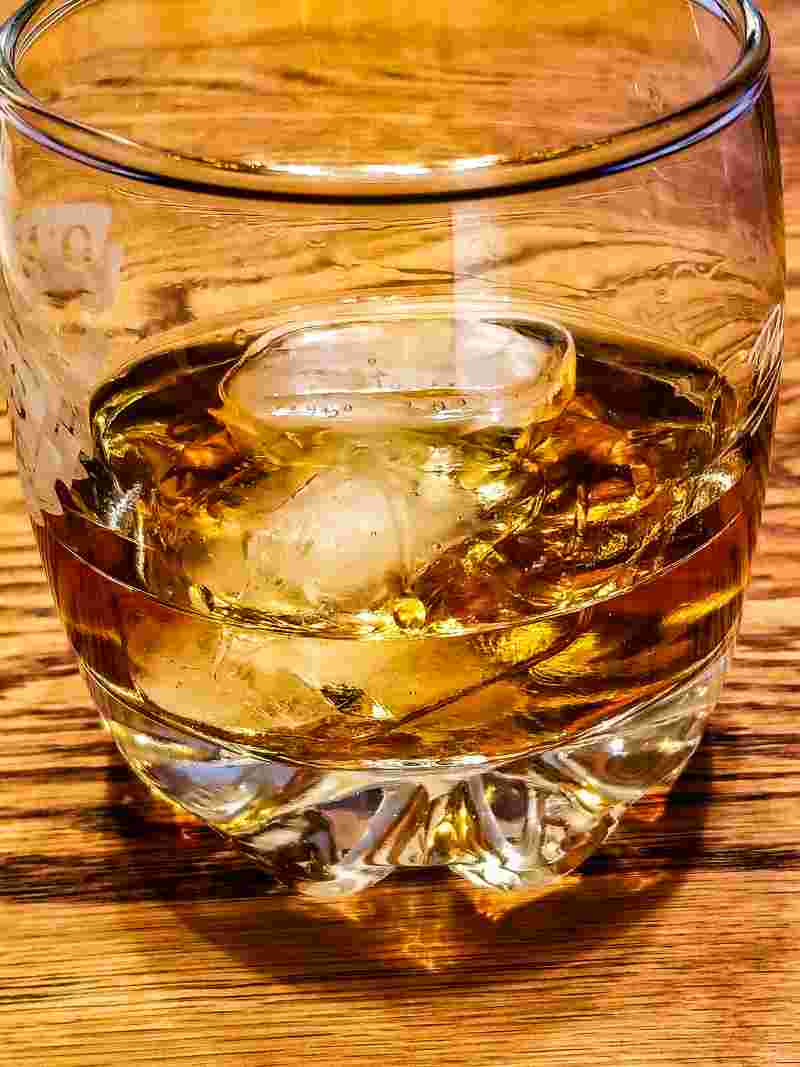 16. Rye Whiskey
Rye Whiskey is grain whiskey where the main ingredient is rye. American Rye must contain a minimum of 51% rye. Many Canadian whiskeys contain Rye. Rye Whiskey got its start after the American revolution when rum was hard to come by. In the 1700's Pennsylvania and Maryland were the biggest rye whiskey producers. Once he left office President George Washington set up a distillery making rye whiskey and in 1799 became the largest distillery in the United States producing 11,000 gallons. Today, if you are lucky, you can buy a limited edition of George Washington Rye based on the same recipe.
17. Scotch
Scotch is malt whiskey made in Scotland. However like an infomercial "But wait there's more". Scotch is classified into 5 categories based on the geography of where the distillery is located, Highland, Lowland, Speyside, Islay and Campbelltown. Scotch also is governed by the Scotch Whisky Regulations of 2009. It must be distilled in a distillery in Scotland from water and malted barley to which only whole grains of other cereals may be added. Fermented at the distillery only by adding yeast. Distilled to less than 94.8% alcohol by volume, 190 proof. Matured in Scotland using oak barrels not exceeding 700 liters for no less than 3 years. Bottled at a minimum of 40% alcohol by volume, 80 proof.
18. Shot
Also referred to as a "jigger" a shot can be anywhere from 1-1.5 fl ounces depending on who is measuring. A double shot can range from 2 ounces and more. There are several theories as to origination of the term shot. One theory states in the old west cowboys would trade a bullet cartridge for a drink or trade one shot for another so to speak. Another theory states it is named after Friedrich Otto Schott and sold by a German glass factory. Regardless of how it came to be, college kids everywhere appreciate it.
19. Single Cask
Single cask whiskey is whiskey where the entire contents of the bottle have come from one single cask or barrel.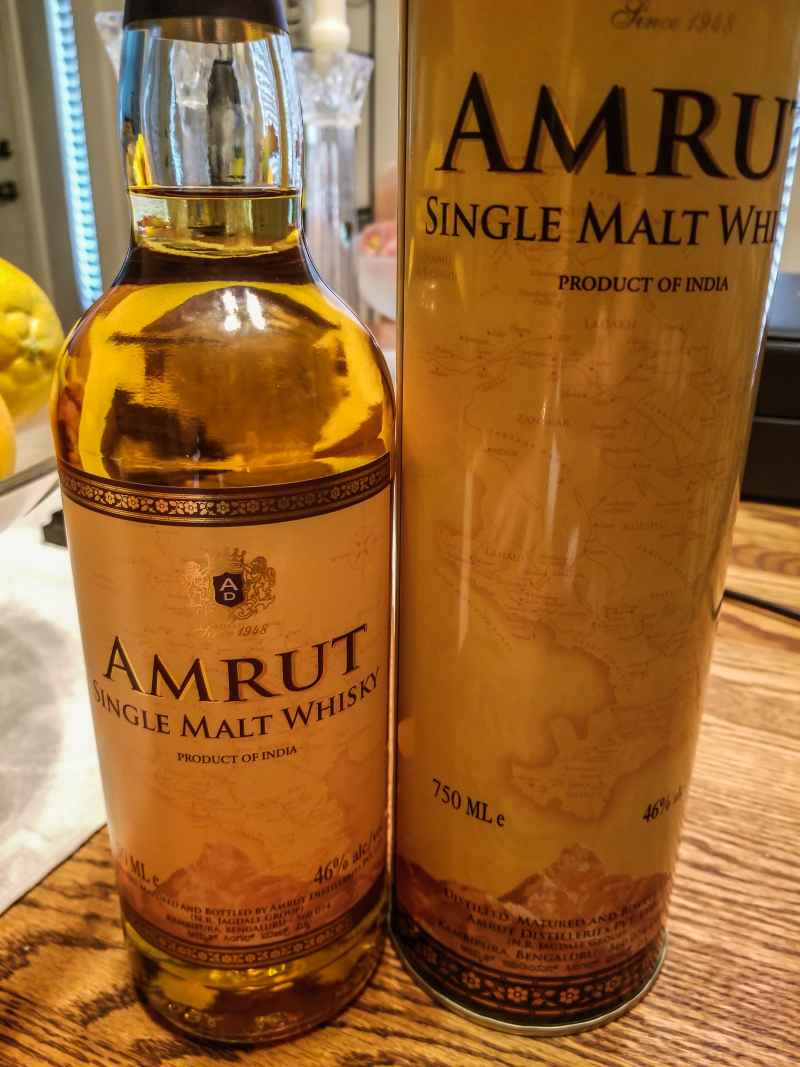 20. Single Malt/ Single Malt Scotch
Single malt whiskey is whiskey bottled from one distillery made with malted barley and not diluted with any other grain whiskey. Single malt Scotch is single malt whiskey made in Scotland matured in oak casks for a minimum of three years.
21. Sour Mash
Sour mash is the process of distilling whisky using the leftover mash from the previous batch to start the fermentation process. It is sort of like the sour dough bread process where you start with a starter batch. The sour mash process results in a sweeter deeper flavor to the finished product.
22. Tennessee Whiskey
Tennessee whiskey is bourbon distilled in Tennessee using what is called the Lincoln County process where the whiskey is filtered through sugar maple charcoal prior to ageing.
23. How to Order and Drink Whiskey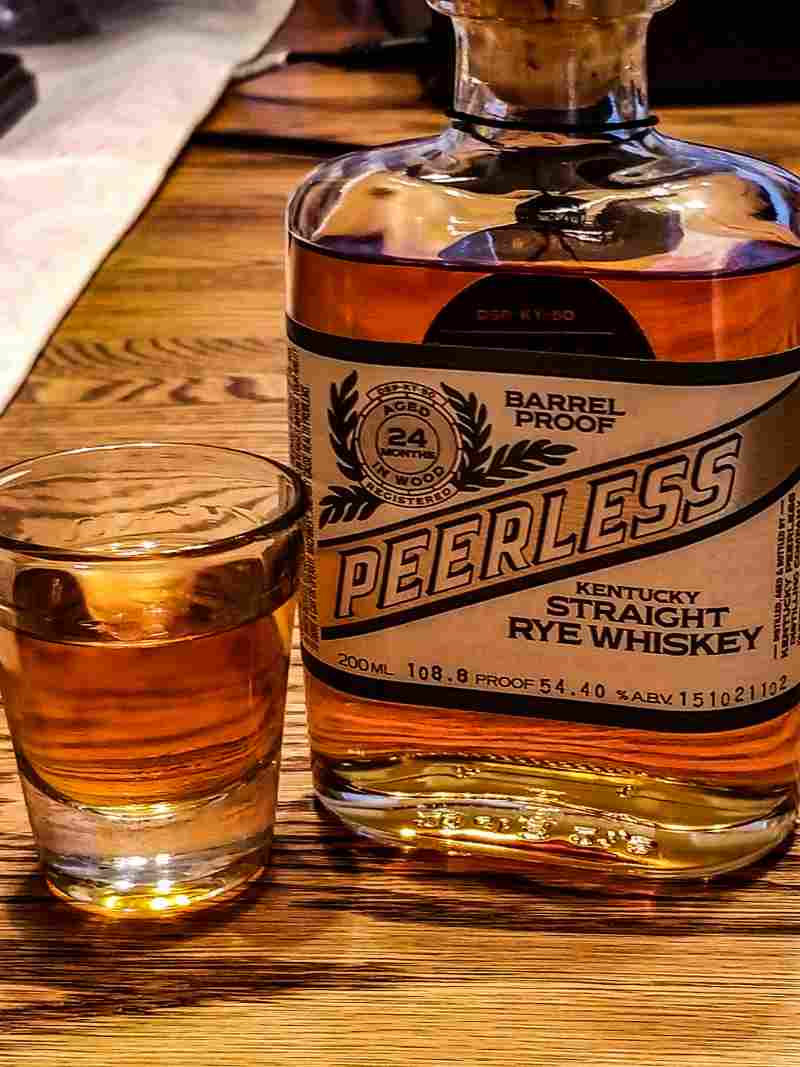 Dram/Shot ordering in a shot glass or glass with a small amount of whisky.
Neat Whiskey served in a glass at room temperature.
Neat with a drop of Water Whiskey at room temperature with a drop or two of water that opens up the flavor
On the Rocks Whisky in a glass with ice
Whiskey with Water Back Whiskey with another drink on the side such as water or beer also known as a chaser.
Bourbon and Branch Water A Southern thang where bourbon or whiskey is ordered with a splash of water. Branch water originally referred to limestone filtered spring water or water from high up on the river branch near the distillery. Today it just means water however there are a few companies that market branch water specifically for drinking with whiskey.
Cocktail A mixed drink consisting of whiskey with other ingredients such as fruit juice, bitters, syrup, vermouth or other mixers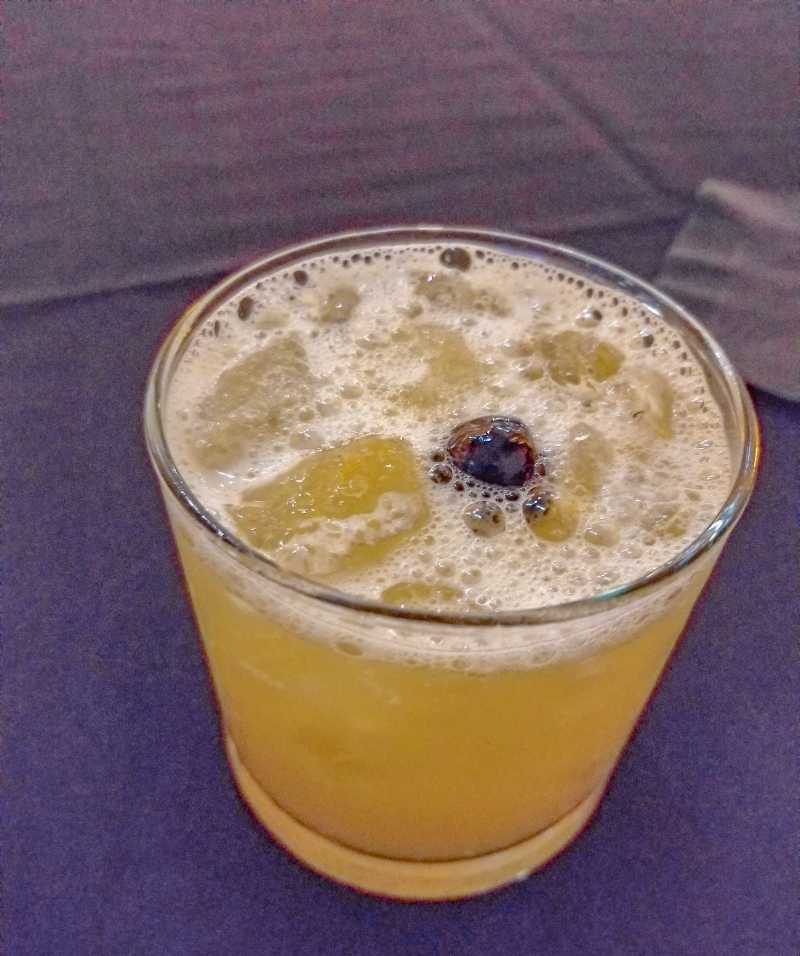 Whiskey is distilled in countries around the world from the US, Canada, Ireland and Scotland to South Africa, Australia, Japan, Taiwan, Spain, Sweden France and India. The United States produces about 37 million cases of whiskey per year and Canada produces around 21 million cases. Scotland has around 20 million barrels of Scotch maturing in warehouses at any given time and ships 39 bottles a second to other parts of the world. That is over 8600 bottles a day and over 31 million bottles a year.
The most expensive whiskey? A Macallan 55 year old Single Malt Scotch can fetch close to $100,000 while a Redemption 36 year old barrel proof bourbon from the US averages only $18,600. A 1926 Macallan Valerio Adami sold at auction in 2018 for $1.1 million. Barreled in 1926 and bottled in 1986 the 60 year old whiskey is the rarest with only 12 bottles ever produced.
You don't have to spend a fortune to enjoy a good whiskey, bourbon or scotch. Try a variety from different distillers and I am sure you will come across a favorite. Sample some of the local distillers where you live, some are producing award winning whiskeys and as always don't drink and drive and drink responsibly.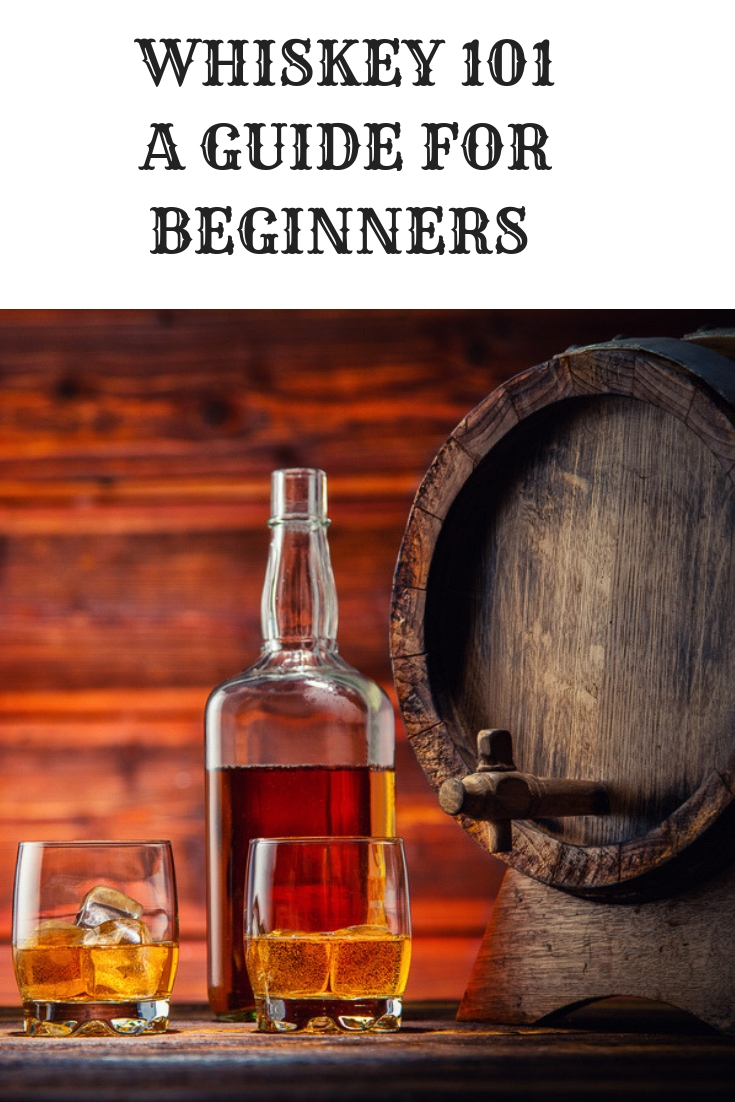 (Visited 2,668 times, 1 visits today)