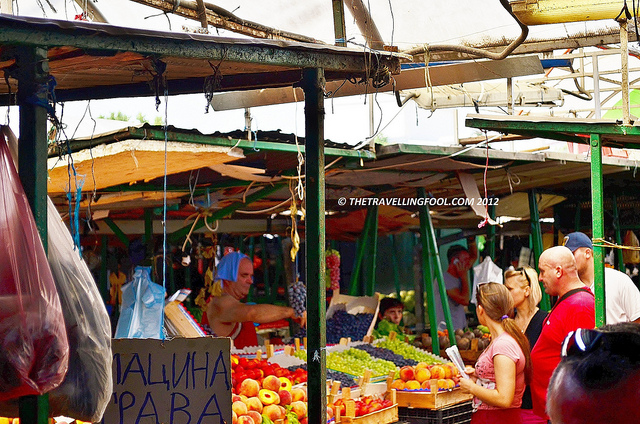 Having grown up in Texas I am used to seeing roadside stands where everything from peaches to watermelons are sold but I discovered long ago that the rest of the world has these great markets. Ever since I saw my first one, years ago in Germany, I have always been attracted to the markets in various cities and towns. Whether it's a Green market, Wet market, Flea Market or Food Market I like them all because that is where you can find the soul of the city you're in.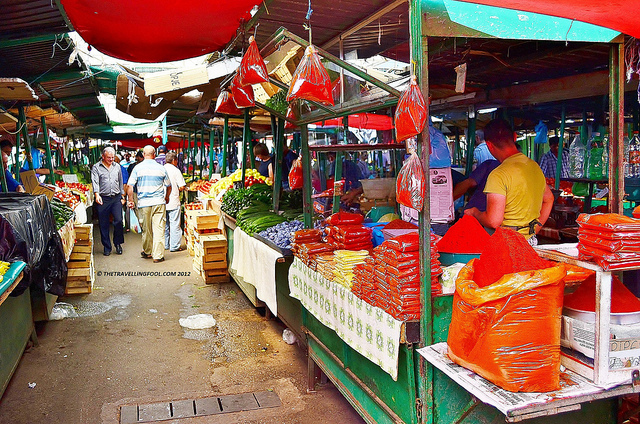 You see everyone from well dressed women shopping for produce to fish mongers. The sights, sounds and smells envelop me in a way I never got by stopping at a fruit stand on the highway. In most cities around the world the market is the social hub of town. A place to shop, talk to your neighbors and catch up on daily events.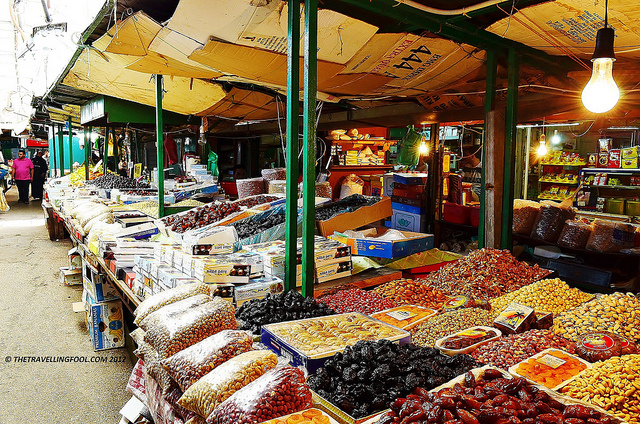 Go down one row and there will be nuts, dates, dried berries and spices, the next row is full of whatever fruit or vegetable is in season. I am not talking about commercially grown, mass produced, perfectly shaped non tasting specimens here. Instead you will find tomatoes that taste like they came out your grandparents garden. Peaches and plums that come straight from the family orchard and local delicacies and sweets that are handmade.
Some places become famous for the markets they host such as Thailand's Floating Markets or the Night Markets in Manila. The Middle East has their Souks where everything from gold to metal ware and wooden chests are sold. England has great Flea Markets.
No matter where you are, big city or small town, chances are somewhere near the middle of town is a market of some sorts. Spending a little time in the local market can give you a sense of the locale and people unlike anything else. Next time you find yourself in a new location do what I do and check out the market, sample some of the local food, pick up a true handcrafted item, meet some new people and come away with a different perspective of the place your visiting instead of just seeing the main tourist sites.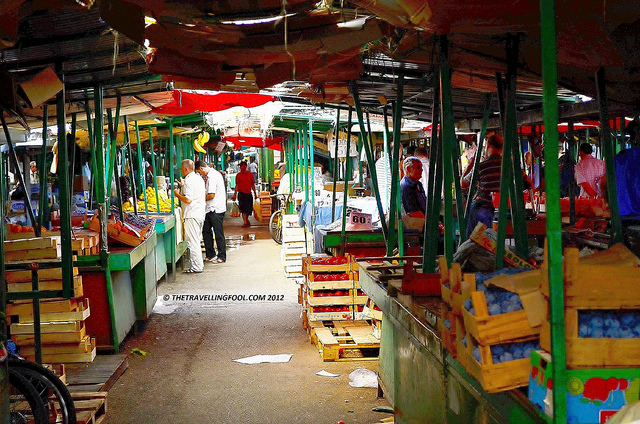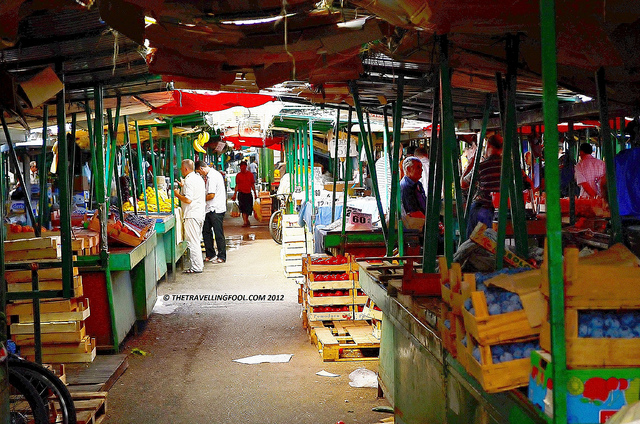 (Visited 736 times, 1 visits today)