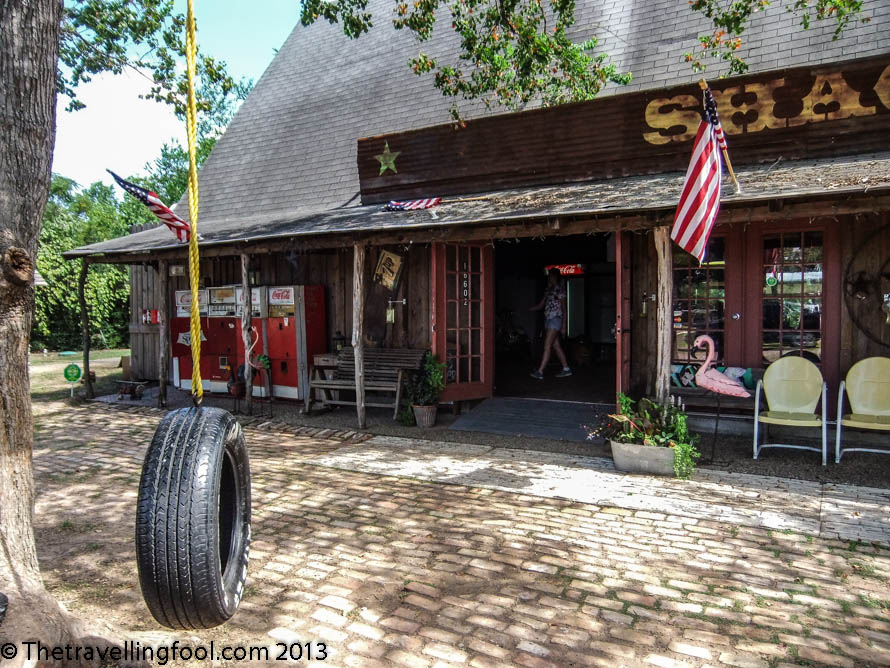 I love hamburgers. Not the fast food kind mind you but a good hamburger.
I rarely eat the fast food kind with the exception of a once in a while double meat, double cheese bacon burger at Whataburger. For those that don't live where Whataburger has stores I can only say I'm sorry.
For me, at least, part of traveling is finding good places to eat and get your grub on.
I recently happened on a good, old fashioned burger joint. The Shack is a pure burger joint. With 18 different burgers to choose from there is a little something for everyone.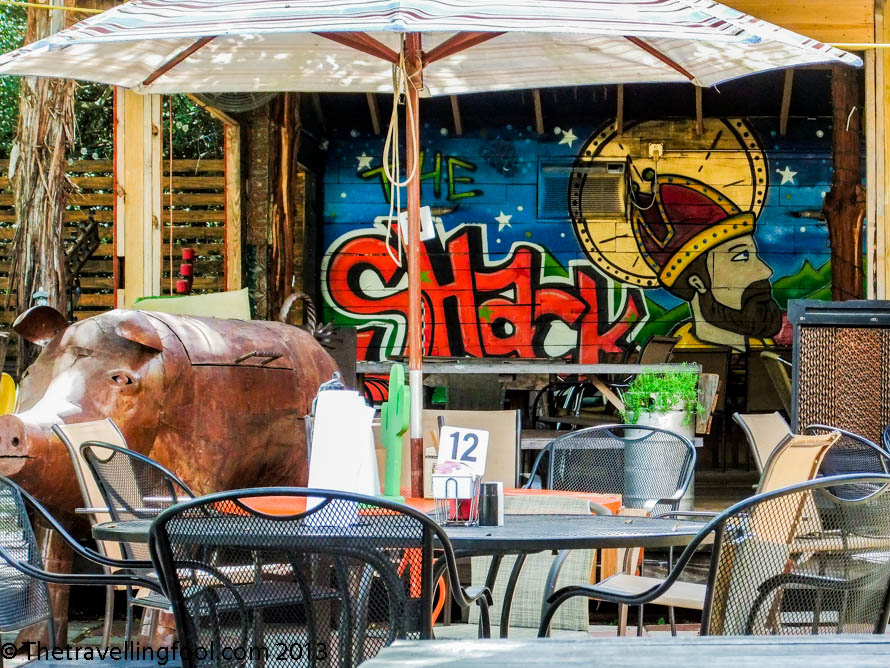 There is the Texas Flood which is beef stuffed with cheese and covered in cheese. The Hanna Banana which has a beef burger with pepper jack cheese, thick sliced bacon, caramelized banana, topped with onion strings and banana chips and finished off with Thai spicy peanut sauce. The Grease and Weasel which is a beef burger covered in cheddar cheese between two honey buns. Then there is the 5 Napkins which has a fried egg, cheddar and thick sliced bacon. There is also the Bad Decision. A hamburger with thick sliced bacon in between a grilled cheese sandwich.
There is even one called the Smoking Hippie which is for all you non Texans. It is a veggie burger with portabella mushroom, feta and pesto. I say non Texans because any self respecting Texan would never be a vegetarian. If I offended any Texan vegetarians I am sorry, now turn in your Texan citizenship.
After several glassy eyed minutes of staring at the menu I decided on the Holy Guac. A beef burger with cheddar, thick sliced bacon and guacamole. I also decided on a side order of onion strings. Kind of like onion rings but sliced a little thinner and not necessarily kept in ring form.
There should be a warning on the side orders. I knew there was a problem when the couple next to me got their order of homemade potato chips. When the waitress sat the order down they looked at each other and kind of shook their heads. Then my side order arrived.
Served on a metal tray the size of a pizza pan there sat a mound of fried onion goodness at least four inches in height. The side orders are huge. Enough for at least two and maybe three hungry people.
My burger arrived shortly after and again served on a pizza plate. The burger is huge also. The buns are either jalapeño cheddar or pretzel buns unless you get one sandwiched in a grilled cheese sandwich or a honey bun.
The burger and onion strings were not only huge servings but good. Something you don't get by eating fast food.
They have a lot of different sides. Hand cut fries, buttermilk battered onion strings, homemade potato chips and fries covered in everything from cheese to brisket. They also have a few chicken burgers if that suits you.
The atmosphere is one you would expect from a burger joint. Paper towels on the table, benches and a mix of chairs under various umbrellas. There is even a playground for kids.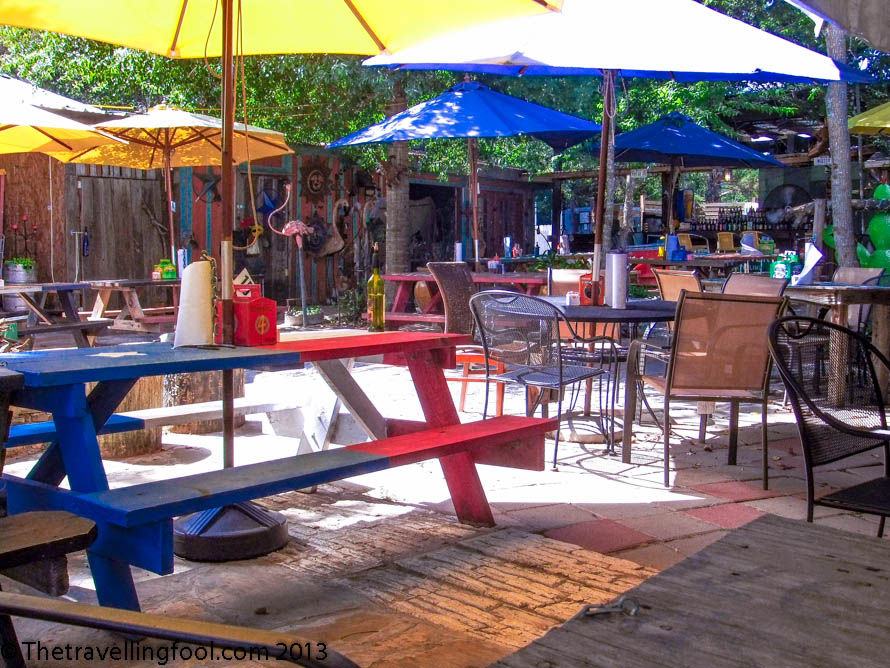 There is also a pretty good selection of beers. The beer even has its own menu with around 60 different beers being sold.
The Shack is located at 16602 Cypress Rosehill Rd Cypress Texas which is northwest of Houston. If you ever find yourself in the area grab a damn fine burger.
Take that Ronald McDonald.
(Visited 849 times, 1 visits today)