I spent today cruising the back roads.
You see I am not traveling at the moment. I am back in Texas for a few months. I won't be headed back overseas until probably November. I also haven't been posting much lately. Mainly because of some personal things that I have been taking care of and also dealing with some tragic news. As a way of dealing with things I often get on my bike and just ride. I usually have no real plans where I am headed I just ride, think about things and go places where I haven't been before or it has been a long time.
Just like when I am traveling on the road when I tend to get of the tourist path, I also tend to ride off the beaten path when I am riding my bike. I find it more peaceful to cruise the back roads instead of on the highways. I can prop my feet up on the highway pegs, lean back and cruise around the country side.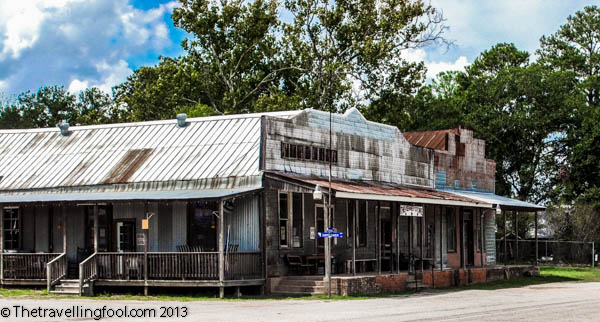 Today I came upon this old town. Not many people live there. The post office had a table out front where the clerk was selling used items. The building next door had a sign saying open one Saturday a month where they sold old furniture from a general store. The other building has been turned into a dance hall and saloon open on weekends. No tourist sites, no old buildings turned into art and craft spaces or trendy cafes.
Just an old Texas country town.
(Visited 319 times, 1 visits today)