Most People will never travel to the exotic and beautiful places seen in the magazines.
Travel magazines, travel blogs and travel shows are more popular now than ever. I remember growing up reading National Geographic and looking at the pictures of places that I thought I would never be able to go to, for me it was a way of escape and daydreaming.
As time went on and I began my working career I was lucky enough to have a job which afforded me the opportunity to travel. All of a sudden I went to see some of those places that I had seen in magazines. And I remember one of the first times I came home talking to a friend of mine he told me how lucky I was to be traveling around the world. You see he had done what most people do. He had gotten a job settled down with a family and was still living in the same town and had the same friends we had growing up. He had never traveled much and probably never would.
He had a lot of reasons not to travel. Traveling is expensive. Travel takes a lot of planning, because surprises can be scary. With everything happening in the world travel can be dangerous. Traveling to faraway places takes a lot of time and I just don't have it.
I would imagine a lot of people have the same concerns. They read travel magazines, follow travel blogs and tell themselves I wish I had the money and time to do what those people do.
I'm going to let you in on a dirty little secret.
There are very few independently wealthy travelers. Yes there are people who work full-time for magazines like the National Geographic or other travel type magazines, or full-time travel bloggers who have discovered a way to earn a living while living on the road. The majority of travel articles, however, are written by people who have a passion for travel and travel as much as possible but do not make a living at it. So how is it done?
TRAVELING IS EXPENSIVE
When I was young my family didn't have a lot of money. My dad worked a lot of hours throughout the year so we could take a family vacation every summer. He had 30 days of vacation and we always made the most of it. Over my many summers growing up I had the opportunity to see a lot of the United States. We traveled to the Grand Canyon, saw old West ghost towns, explored Civil War battlefields and traveled from Texas to both the East and West Coast. Dad made these trips possible because of an old camper trailer. We would drive a while and then find a state or national Park to camp at for a day or two. From our campsite we would explore whatever sites were nearby. At the end of summer my friends were always a little envious when I would tell them I had just been to see the cliff dwellings of Mesa Verde or I had wandered the battlefield of Gettysburg.
Travel today doesn't have to be expensive. With airline and hotel rewards points, websites like Groupon that give travel discounts and the Web in general which allows you to search for low-cost accommodations anywhere from a bed and breakfast to discount hotels. You can even do it the old-fashioned way, grab a camper and hit the road.
TRAVEL TAKES PLANNING
Some people think that when you take a trip you have to plan every little detail. If you have plans to travel to a new place planning every detail gives some people a sense of comfort. They plan every detail, a timetable for visiting all the sites, the restaurants they are going to eat at and spend hours upon hours researching everything there is to know and do about their destination. For a lot of people, like my friend, it becomes overwhelming. The uncertainty of a new place and not knowing what to expect and not having control and not knowing about the place gets to the point that it's just easier not to go.
For years I had a tendency over planning to a fault. Even today I sometimes catch myself spending quite a lot of time looking at accommodations. But I've learned that sometimes the best trips are the ones that are planned the least.
Today when I travel I make very loose plans. I advocate getting off the tourist path. I have found that some of the most interesting places I visited, some of the nicest places I have stayed, and some of the best places I have eaten at have not been found on the big travel sites. I might still see whatever big tourist site is available but I also tend to get off the tourist path and visit the places most people never see. I think by doing that it makes the trip a lot more memorable.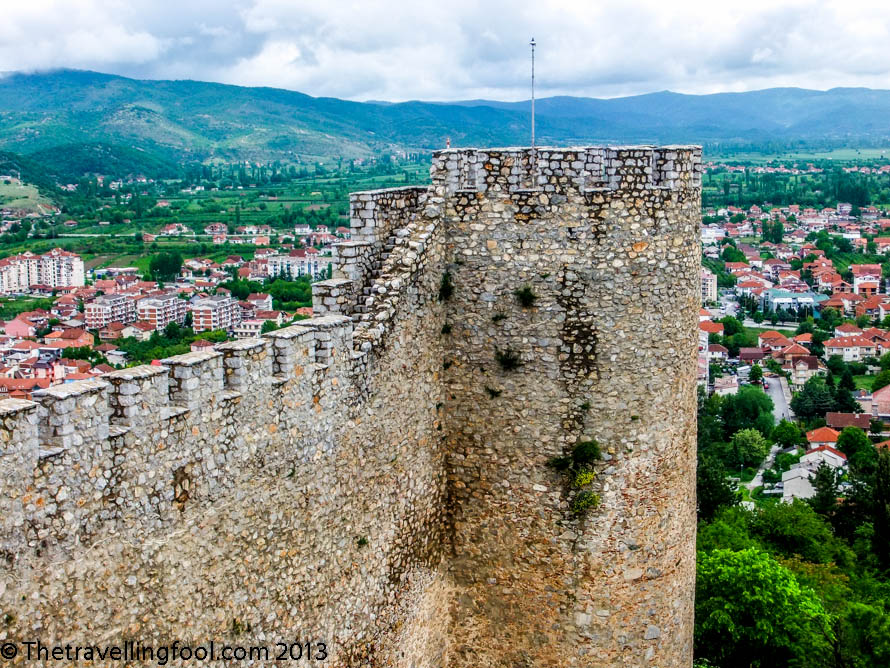 TRAVEL CAN BE DANGEROUS
Watch the news on television check out any news site on the Internet and you will see numerous stories of something bad happening somewhere in the world. Whether it's random acts of violence in some city somewhere or terrorist related activity or a high profile attack on a tourist site, barely a day goes by when something bad doesn't happen somewhere.
You can look at almost any major city in the world and read about something bad happening. But I've traveled to a lot of countries and many major cities and nothing's ever happened to me. It's not to say something couldn't, but you need to have common sense and take the precautions.
First of all, don't look like a tourist when you go somewhere, walk with a purpose, if you wander around in a T-shirt that says I heart whatever city you are in, with a camera strapped around your neck and a lonely planet guidebook in your hand then you're basically advertising for every pickpocket and thief to target you. Be aware of your surroundings. Try and stay away from large groups of tourists. Don't put yourself in the middle of a demonstration or political gatherings. Don't get drunk and wander down a dark alley at 2 o'clock in the morning.
A healthy dose of common sense and being aware of your surroundings will go a long way to ensure your safety. Granted anything can happen anywhere and at anytime. But I bet if you check, crime where you live is probably as bad as anywhere that you would plan to go. Now having said that it you want to travel to a war zone all bets are off.
TRAVELING TAKES A LOT OF TIME
The Internet is full of people telling you quit your job and travel the world. Or you read about bloggers that travel full-time and make a living either from their blog or by doing other jobs. The nomadic lifestyle is one that most people wish they could lead, and a lot of people can. You read about backpack Benny or nomad Nancy and their round the world trip, and if you can do something like that then great, it will be the time in your life. But you don't necessarily have to travel around the world or live a nomadic lifestyle in order to travel.
There are a lot of places that a two or three day trip can take you. Chances are if you live in the United States you haven't taken the time to explore your own State yet. People who live in Europe can travel to another country in a couple of hours. People in Asia can take advantage of promotional airfares and travel to other countries or explore their own countries. No matter where you live in the world traveling to another country is always glamorous, however there are a lot of places in your own country that make for great travel destinations.
It's not always about the extended trip to a faraway destination but more importantly it's about getting out, traveling to places if you haven't been and experiencing new things. Whether it be spending a week camping in the state park and riding the rapids down the river, or a three day motorcycle or bike trip, or like one of my many trips growing up tracing your family history through several states, any trip can be made memorable.
While I've been very fortunate to travel to a lot of places around the world it wasn't always that way. But like a lot of people once I started traveling there was really no stopping me and now I always look forward to the next trip. And whether that trip be to Europe, Asia, or like recently a four hour motorcycle ride through some small Texas town's, I always try to make the most of every trip and discover new things and new places.
So I won't tell you to quit your job and travel around the world. I won't tell you to learn how to make soap out of wildflowers on a native island somewhere and sell it on the Internet to make a living, you don't have to max out your credit cards and you don't have to plan for six months as if you were never coming home.
There are legitimate reasons why people cannot travel as much as they want to. But don't let all the excuses stop you from getting out, seeing new things, and experiencing in the world.
(Visited 1,277 times, 1 visits today)