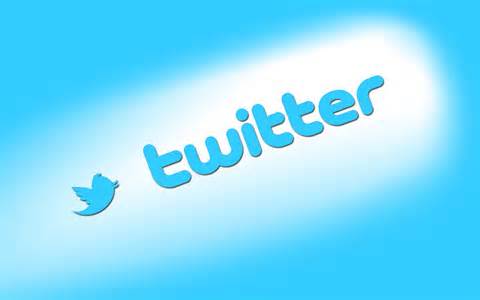 With all the accounts on Twitter you have to be pretty good to catch someones attention.
With only 140 characters, you need to send out a message that will inspire, invoke curiosity, play on emotion or just plan be interesting enough for someone to want to know more information.
With information coming at you from all different directions it's easy to get bombarded. All of the people listed below I follow in some way. I either follow directly or I have them sorted into a Twitter List so I can open the list and get the info I want.
From breaking travel news, travel deals, great travel articles, awesome photography, humor and social responsibility, I get something of value from each and every one of the people listed here.
There are others that give great info, so if you or someone you know is not on this list don't get too upset. These however should be on everyone's list.
If you dream of traveling the world, love to get travel deals, look for inspiration or just want to read great travel info this list is for you.
So no more waiting. here is my list of 101 of the best Twitter Travel accounts to follow:
Peter Greenberg
Travel Editor for CBS News Tweets out tips, advice and reviews and writes about everything travel on his blog.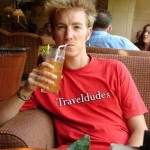 Melvin Boecher
Provides valuable tips, inspiration and advice from travelers based on their first-hand experience.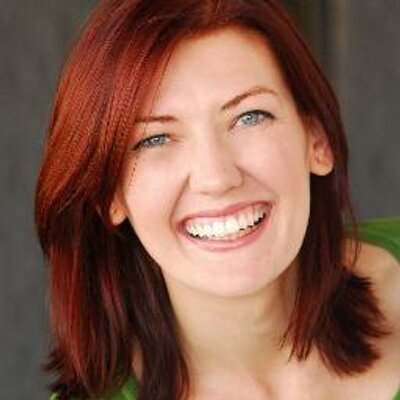 Shannon O'Donnell
National Geographic Traveler of the Year. Vegetarian. Writer. Speaker.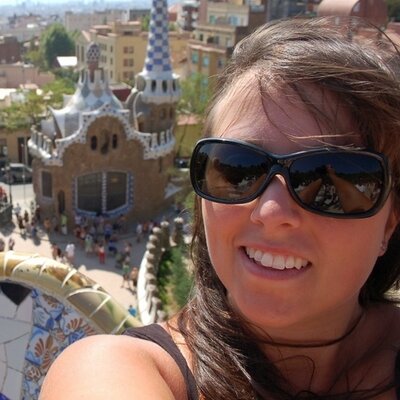 Cailin O'Neil
A Canadian filmmaker / traveler / blogger / web series creator
Abi King
Travel writer, photographer, blogger & social media fan
Dave and Deb
Wildlife Photography & Photo Illustration of Travel. 90 countries, 7 Continents
Michael Hodson
Permanent traveler making travelers videos around the world
Tiffany Dowd
Luxury hotel expert, USA Today & U.S. News Travel contributor, luxury travel writer, beach girl, animal rescuer and founder of Luxe Social Media
David Lee
Travel writer, foodie, salsa dancer Co-Founder of Travel Blog Success and Medellin travel expert
Nora Dunn
Writer, traveler. Been traveling the world full-time since 2007 in a financially sustainable way.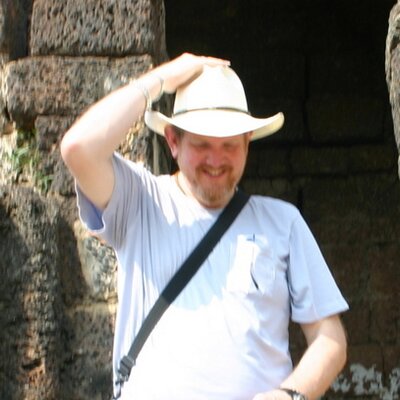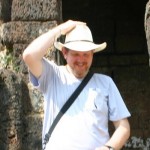 Michael Holland
Travel writer specializing in SE Asia. Scuba diver.
Keith Jenkins
Founder/Publisher of the Velvet Escape luxury travel blog, iambassador. Inspired by Travel. Nature. People. Music. Sports. Architecture. Airplanes. Photography.
James Clark
Travel blogger, photographer, location independent entrepreneur. Full time digital nomad, working RTW since 2003
Julia Dimon
Travel writer, TV host for Nat Geo Adventure/Travel Channel UK/Outside Television. Traveled to 80 countries and all seven continents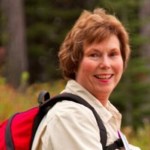 Donna Hull
Boomer lifestyle and travel authority.
Craig Martin
Full-time traveler, lover of coffee and wine
Barbara Weibel
Ran away from corporate life to be a travel writer & photographer Connecting the world through storytelling
Christine Kaaloa
Actress, Producer/CameraOp -MTV, FoodNetwork, NatGeo, Travel Survival & finding GRRR in Solo Travel
Kellie Netherwood
Professional Career Breaker with a passion for travel & photography.
Derek Freal
Some people eat, others try therapy. I travel.
Nick and Dariece
Living a location-independent, laptop lifestyle, while traveling to some of the least visited places on Earth.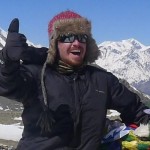 Will Hatton
Travel Blogger & Photographer. Adventurer, Nomad and freelance Writer.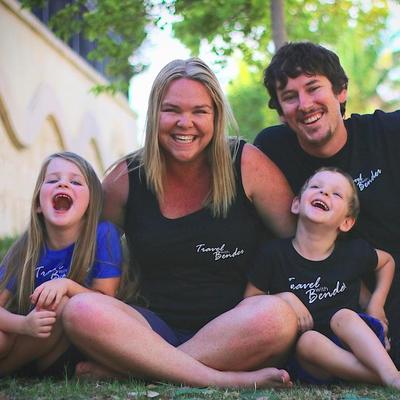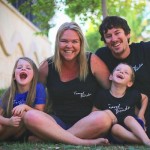 Erin and Josh
International award-winning family travel writer & photographer sharing their firsthand experiences as they explore the world. How lucky are those kids?
Micki and Charles
Travel, tech, family and fun. Serious lovers of ice cream. Inspiration and fun, crazy stories from on the road. Traveling together since 2003.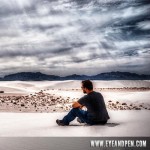 Brandon Elijah Scott
Travel writer, photographer, whiskey snob and book zealot.
Candice Walsh
Professional experience collector. Travel writer/blogger. Newfoundlander. All around badass.
Dan and Linda
Travel lovers never far from a camera, wine glasses & forks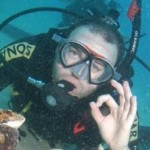 Chris Bush
The adventures of one Aussie rogue both at home and abroad. With just a dash of sex, romance, and alcoholism
Dean Wickham
Intrepid traveler from Australia, traveling the world in search of adventure and exploring new places and cultures.
Sabrina Iovino
Travel Blogger | Screen Designer | Wannabe Photographer | Traveling as a lifestyle
Matt Long
Award winning travel blogger, writer and photographer specializing in luxury adventure travel.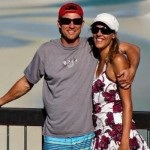 Caz and Craig Makepeace
Travel experts and passionate bloggers. Currently road tripping Australia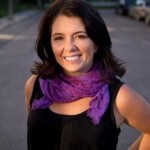 Ayngelina Brogan
Four years ago I left a career in advertising to share stories of people + places behind the meals I enjoy around the world.
Jeremy Foster
Inspired stories for the curious traveler. Tweeting travel stories, photos, tips, guides, news, and other travel ephemera
Keryn Means
Travel writer and blogger. Most days I'd rather be on a 10 hour flight with my boys than grocery shopping with them.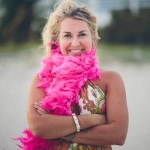 Lauren DiMarco
Avid world traveler, writer & purveyor of fun. Fan of flip flops & summertime. Love making new friends & making them laugh!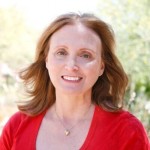 Candyce Stapen
Great Family Vacations and Trips
Travel journalist ~ Digital content ~ Author ~ dog lover ~ FamilyiTrips iPhone apps ~ family travel editor
Rhonda Albom
Travel photographer, blogger, homeschool mom to teens, American expat in New Zealand – sharing adventure, humor and tips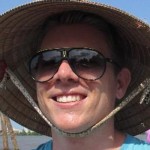 Simon Peterson
Travel blogger, journalist, sports and movie fiend. Chronicling the life and times of a Kiwi abroad.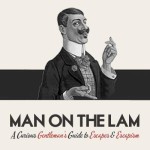 Raymond Walsh
A Curious Gentleman's Guide to Escapes & Escapism. Motto: Cover the earth before it covers you.
Lisa Niver
We Said Go Travel is a Global Community of over 1600 writers, articles from every continent
Bret and Mary
Saving the planet one story at a time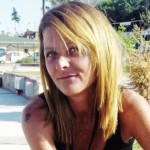 Natalie Sayin
Freelance travel writer and independent spirit
Norbert Figueroa
Professionally trained as an architect and naturally educated as a traveler.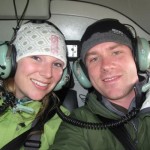 Cam and Nicole
Award winning family travel bloggers & newbie parents to an active infant & curious toddler.
Chris and Tawny
A couple with severe wanderlust. Met on Kilimanjaro, engaged at the Taj Mahal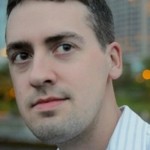 Keith Savage
Writer, Traveler, Photographer, Scotland Travel Expert, Whisky connoisseur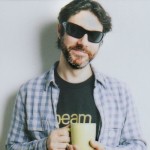 Ken Kaminesky
Travel Photographer with plans to take over the world… One photograph at a time.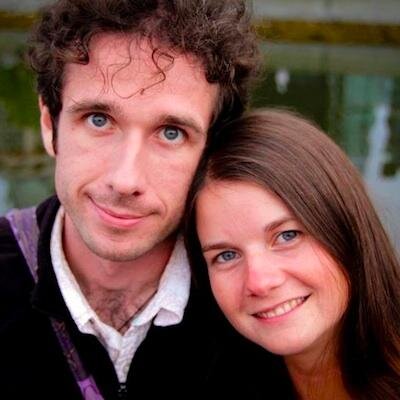 Erin and Simon
A couple of British digital nomads who sold everything to travel forever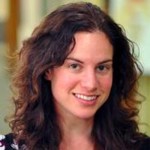 Lillie Marshall
Joyous 6-foot-tall Teacher, Travel Blogger, and New Mother
Rick Griffin and Sandy McKenna
1 Journey 2 Views Co-hosts Brand Ambassadors, World travelers sharing their adventure & culinary finds one mile at a time!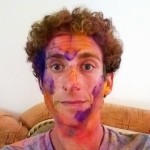 Derek Earl Baron
Traveling the world non-stop since 1999…with a slight addiction to wearing sarongs
Suzy Guese
Travel writer currently lost somewhere in the West. I find my travels are laced with a redheaded temperament.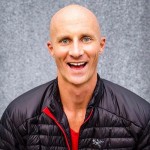 Matt Karsten
Professional adventure travel blogger & photographer. Sharing our fascinating world with you
Mike Hinshaw
Writer, Blogger, Foodie & Overall Travel Geek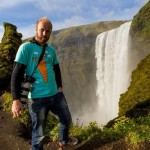 Brendan van Son
Professional Travel Photographer and Journalist. Traveled to 80+ countries
Iain Mallory
Adventurer, Traveler, Photographer, Writer, Wannabe Storm chaser, visual storyteller and Social Media Consultant.
Beth and Randy
We create travel experiences. We LOVE photography. We dig Pinterest
Roy Cavanaugh
Writer, blogger & website publisher. Thailand tips & advice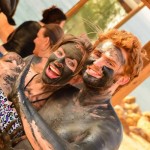 Samuel Jeffery
Professional travel blogger
Ryan Biddulph
Author of the Blogging from Paradise eBook Series. Blogger. Coach. Internet Lifestyle Junkie
Matt Kepnes
Nomad, vagabond, and NYT best selling author of How to Travel the World on $50 a Day.
Wayne Dunlap
World Traveler-100 countries, Featured speaker, Author, Award-winning travel blogger sharing unique travel tips, bargains, & trends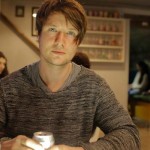 Paul Dow
Pro Travel Blogger & founder of Traverse Events. Have a wallet full of strange currency.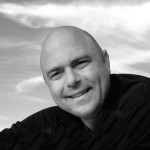 Paul Steele
@paul_steele
BaldHiker and Traveller. Wanderer
Katie McGrain
Around The World in Katie Days
Travel Blogger with a passion for food, fitness, & adventure
Dave Cole
Food & drink lover, travel writer & photographer on a mission to connect with local cultures.
Will Tang
Travel blogger, photographer and social media expert, specializing in affordable luxury adventure travel.
Ashray and Zara
Ashray & Zara, aka A&Z: India meets Portugal and sets off to travel the world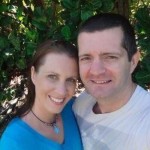 Nicole and Michael
A Luxury Travel Blog; Tips, reviews, guides and stories to inspire travel.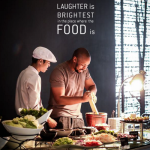 Erick Prince-Heaggans
Internationally published Photographer, Writer, Veteran and Philanthropist. Promoting minority travel and exploration around the world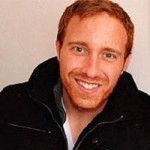 Stephen Schreck
World traveler, adventurer, and nomad.
Chris and Angela
We sold everything and paid off our debt to escape the nine-to-five and discover a new life abroad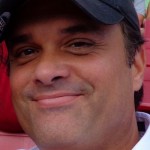 JP Chartier
Entertaining Travel, Adventure & Photography of often overlooked places
Dave Brett
Full-time traveler and Blogger. Visited 75+ countries and counting. offer helpful advice on how to backpack round the world on a budget.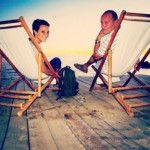 Frank and Vera
A Canadian-Croatian couple. Travel, food & wine lovers.
Jim Cheney
Avid traveler and wanderer. Having lived abroad for 2 years in South Korea and having traveled extensively around Europe and Asia.
Suzanne Lea Jones
Blogger, scribbler, shutterbug with a lust for travel, cuisine & culture.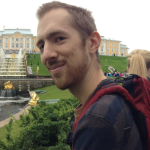 AJ Walton
World Traveler, Polyglot, Entrepreneur, and High Impact Blogger
Katherine Belarmino
Travel the World, a blog for the everyday working stiff.
Megan Claire
Adventure travel enthusiast. Digital nomad blogging everywhere around the world!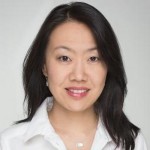 Helen Suk
Freelance travel writer, photographer, social media marketer, blogger. In search of the extraordinary in the ordinary – near and far.
Christina Gmyr
Travel crazed goofball, writer, entrepreneur and dancer.
Jax Austin
Adventurous Traveler. Curious Eater. Surfer.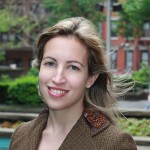 Liz Borod Wright
I'm a NYC writer/editor who's blogged about Travel since 2009
Paul Johnson
Blogging on all things luxury travel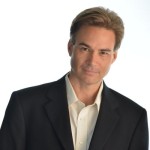 Christopher Elliott
Author of How To Be The World's Smartest Traveler. Columnist for National Geographic Traveler, King Features Syndicate, USA Today and Washington Post.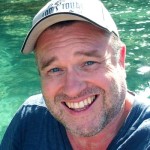 Spud Hilton
Travel Editor, SF Chronicle; blogger at Bad Latitude on SF Gate
Sofie Couwenbergh
Travel blog bringing Belgium to the world and the world to Belgium. Created by freelance writer, tea lover and chocolate addict
Jim O'Donnell
Around the World in Eighty Years
Opinionated tweets on travel, history, archaeology, photography, science, art, culture and food
Andy Higgs
There is life after backpacking – a better one! Swap the rough for the smooth and continue the adventure in comfort.
Jimmy Dau
Travel photographer, lover of all things pork related and a terrible baker.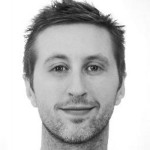 Matt Gibson
Freelance adventure travel writer and photographer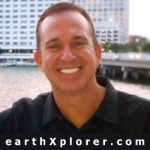 JD Andrews
multiple-award-winning, world traveling, adventure loving, videographer and photographer. Traveled to 93 countries
Monica Stott
Travel blogger with a love for adventure. Top 10 UK travel blog.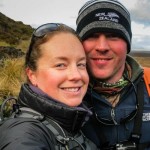 Lina and Dave
Currently on 2yr RTW trip. Adventure travel couple that brings photography, videos and stories from our travels.
Nellie Huang
A travel writer, blogger, adventure junkie and mojito-lover. Author of The Adventure Traveler's Handbook. 90 countries on 7 continents.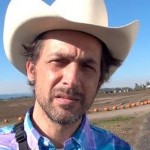 Robert Reid
National Geographic Traveler's Digital Nomad, host of 76-Second Travel Show, owner of a lonely blog & an expat Oklahoman.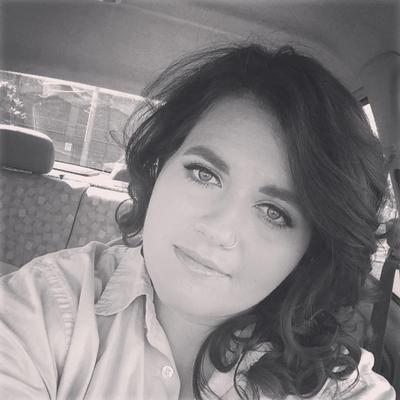 Ashley Hubbard
Outdoors Lover. Adventure Seeker. Wildlife Obsessed. Travel Writer & Photographer.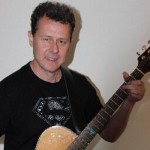 Tom Rooney
100 countries travel blogger and award winning photographer.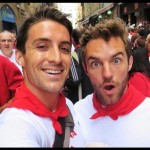 Marco and Alex Ayling
Vagabonds, brothers & backpackers. Award winning travel film-makers & hosts of an awesome weekly YouTube travel show
So there you have it. I hope you check them out.
Follow them on Twitter and enjoy.
(Visited 1,898 times, 1 visits today)