My trip to Wichita was hosted by Visit Wichita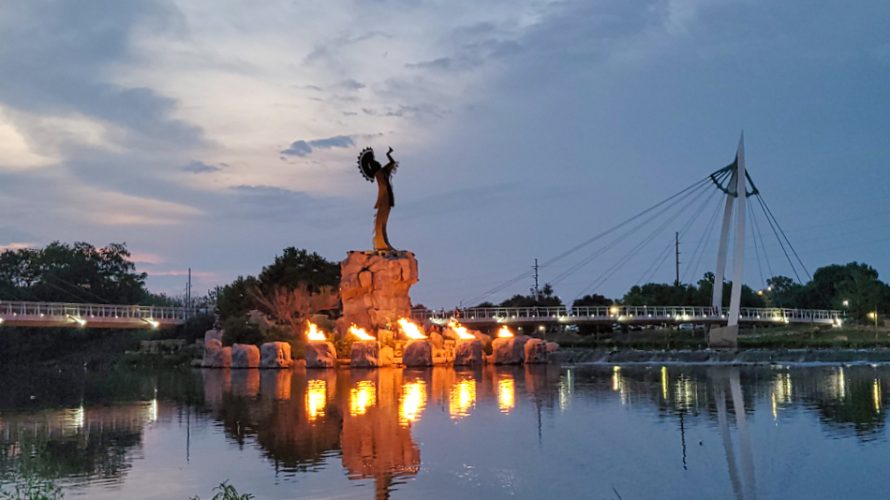 I am always looking for new and interesting places to travel to, so when I had the opportunity to visit Wichita Kansas I jumped at the chance. I had only visited Kansas one time before this trip and that was a detour to Coffeyville Kansas, location of the notorious Dalton Gang bank robbery attempt, while on a road trip.
When I met the folks from Visit Wichita at a travel conference, and we began talking, I quickly realized I needed to plan a trip. When I go places, I like to explore around, meet people and just discover things. When Visit Wichita invited me to visit that's pretty much what I did. They provided accommodation, meals and gave me a rental car with a loose itinerary of when to show up at some places where someone would be available to answer any questions. I only had about two and half days, but explore I did, and I discovered some of the best things to do in Wichita Kansas on your next visit.
First, I would recommend staying somewhere downtown because you are near a lot of things to do with several hotels, restaurants and more within a short distance. For hotel recommendations check out the map.
1. Old Town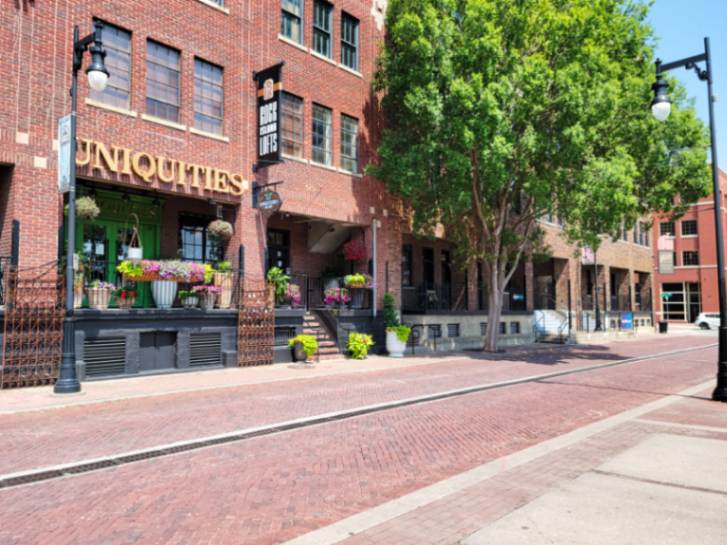 Old Town is a 20 block section of downtown Wichita that has seen old buildings and warehouses dating from the 1800's repurposed into a shopping and dining destination. You can walk along the brick lined streets and discover all kinds of unique places to shop and dine. There is ample free parking around the area and several hotels are nearby which make it a great place to spend time.
2. Museum of World Treasures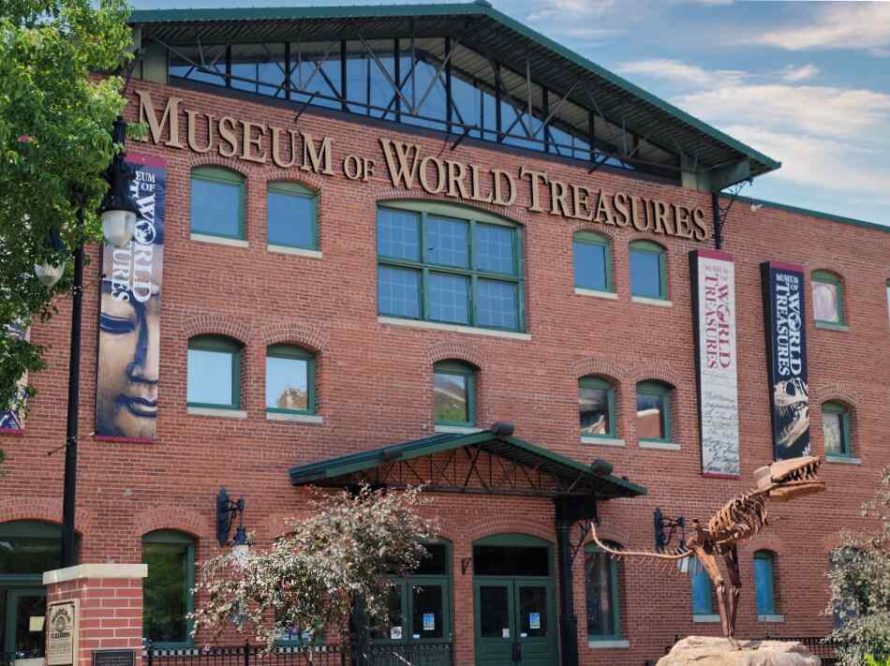 There are museums, then there are really fantastic museums. Located in Old Town, this is one fantastic Museum. Imagine a place that showcases, dinosaur fossils, artifacts from Africa, Asia, Europe, ancient Egypt, medieval times, and military artifacts from the major conflicts in US history and you have The Museum of World Treasures. The Museum is located at 835 E. 1st Street and is open Mon-Sat 10am-5pm, Sunday noon – 5pm
3. Great Plains Transportation Museum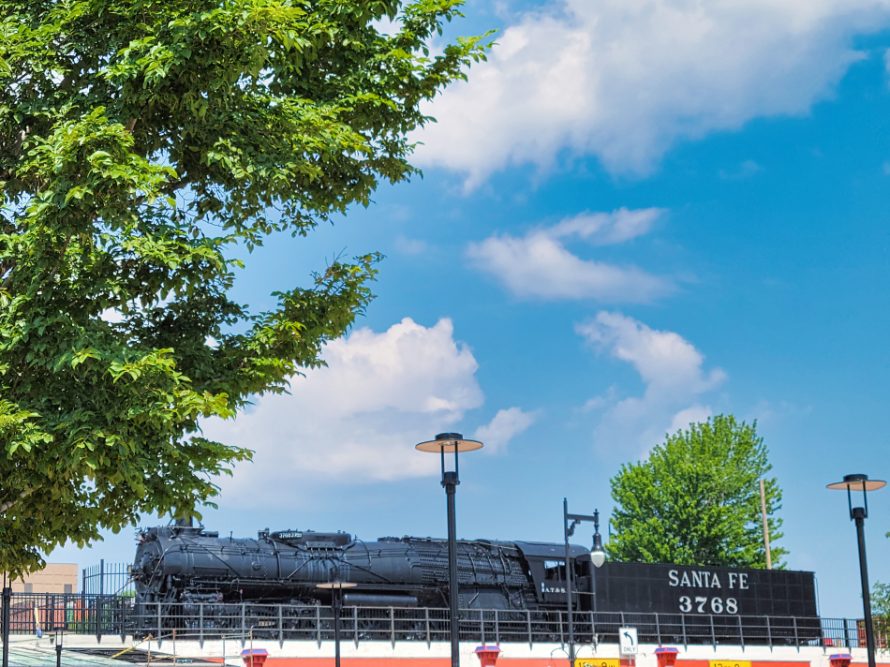 The Great Plains Transportation Museum is another place near Old Town that should be on your list of places to visit. If you enjoy old trains and train history, then this is your place. Something happens when you see old trains, it seems no matter how old you are, the kid in you resurfaces and before you know it you are transported back to a time when things were a little simpler and travel was an elegant adventure. The Museum is located at 700 E. Douglas and is open April-October Saturday 9am-4pm and Sunday 1pm-4pm, November-March Saturday 9am-4pm.
4. Kansas Aviation Museum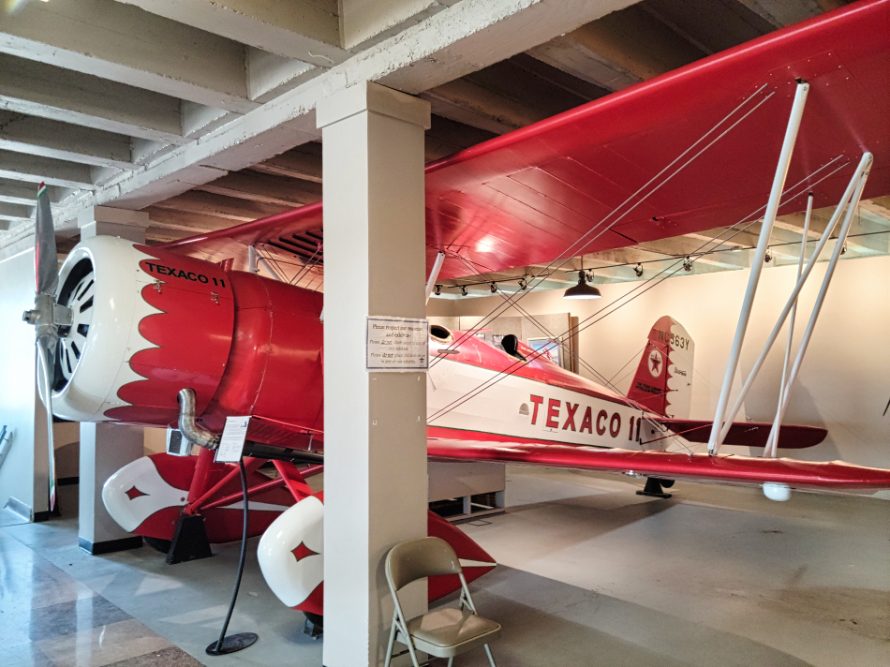 I did not realize how much aviation history was in Wichita. I knew there was a Boeing facility in Wichita that built the B29 Superfortress in WW2, but Wichita has a long and storied history involving aviation. Companies such as Beechcraft, Cessna, Lear Jet, Textron and many early pioneers made Wichita the Air Capital of the World. The Kansas Aviation Museum, located on the old Wichita Air Terminal, tells the stories of these early pioneers and has several aircraft on hand from various times in aviation history.
5. B-29 Doc Hangar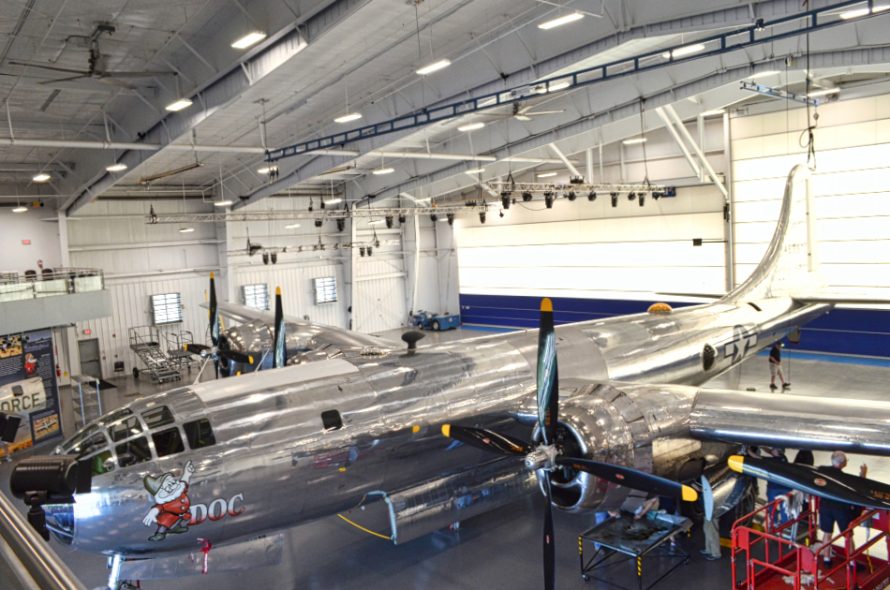 Once you visit the Kansas Aviation Museum and get an appreciation of the rich history of aviation in Wichita, your next visit needs to be the B-29 Doc hangar. Wichita is the home of one of only two restored and flying B29 Superfortress planes. Nicknamed "Doc", this plane was discovered in the desert and after years of painstaking restoration brought back to life. You can tour the plane and learn all about one of the most iconic planes in military history from the volunteer staff at the hanger. Doc flies in a lot of shows around the country so make sure you check the schedule before you visit.
6. Botanica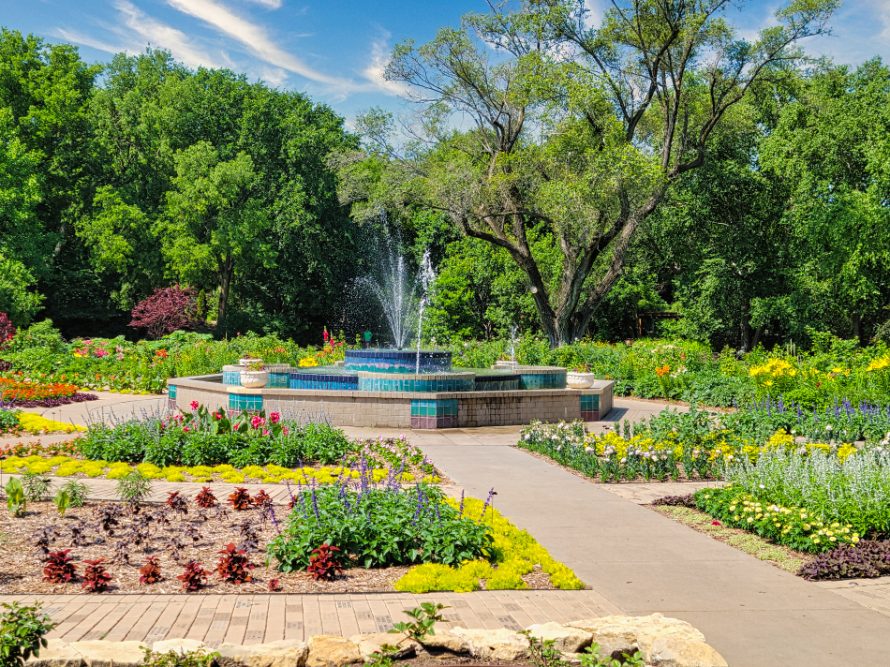 Okay, botanical gardens may not be one your first choices to visit when traveling but Botanica is much more. The area comprises over 18 acres of gardens displaying plants and flowers native to the area and some that are not. There is a Chinese garden complete with Koi Pond, a butterfly garden, fountains, streams, a bee house where honey is produced, a carousel for the kids and those young at heart and lots of events such as yoga, tai chi, music events and more. You can easily spend a half day enjoying the gardens and just taking a break. I am not much of a garden guy, but I thoroughly enjoyed Botanica.
7. The Kansas African American Museum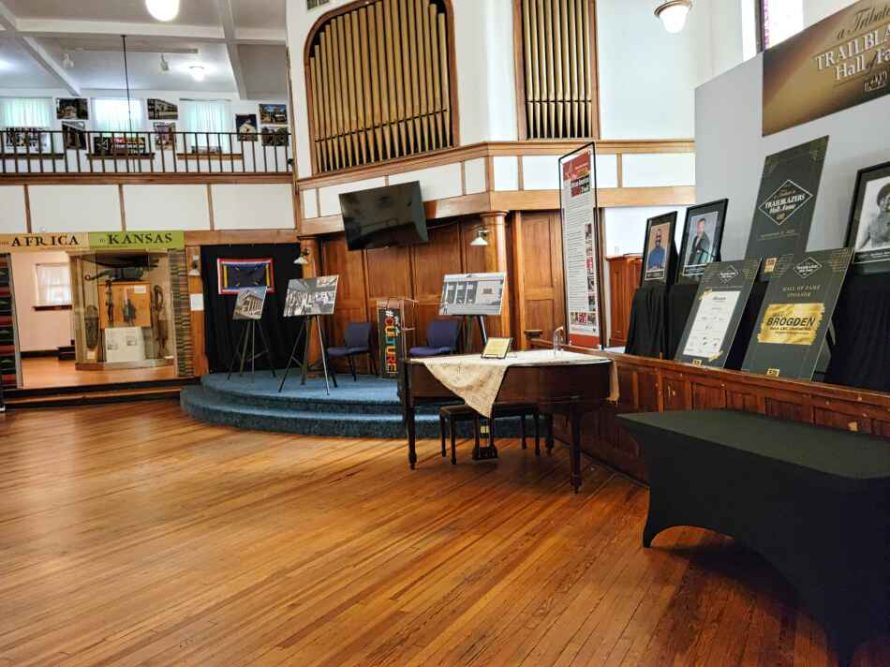 The Kansas African American Museum is located in what was the Cavalry Baptist Church built in 1917. The museum showcases art and artifacts from Africa, tells the stories of prominent people and the roles played by African Americans in Kansas. Actress Hattie McDaniel was born in Wichita as were football greats Gayle Sayers and Barry Sanders. The museum has plans to move into a larger facility in the next few years due to the need for expansion. Hopefully someone will keep the old church open because I think that is also part of the appeal.
8. Old Cowtown Museum
The Old Cowtown Museum is an outdoor exhibition and living history museum of old Kansas. The museum comprises 54 authentic, historic and recreated buildings in an old west town. With houses, a church, general store, blacksmith, City Marshal's office, bank, saloon and more. There have been movies and television shows shot here because it is one of the few places where you can film 360 degrees and all you see is an old west town. When I visited the blacksmith was on duty and working but there are also melodramas put on by the Empire House Players, old wild west gunfights and special events throughout the year. With over 10,000 artifacts this self-guided museum tour through the old west is a must on your visit.
9. Wichita Museum of Art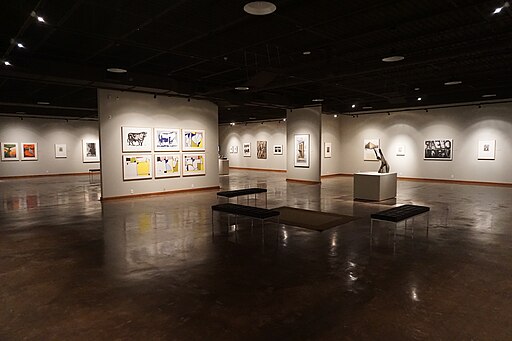 Michael Barera, CC BY-SA 4.0, via Wikimedia Commons
The Wichita Museum of Art was established in 1935 from funds bequeathed by Louise Caldwell Murdock in memory of her husband Roland. Today the museum comprises 115,000 sq ft and houses more than 10,000 works of art. Concentrating on pieces from American artists the collection is nationally recognized. If you enjoy works of art you will find a vast array displayed at the Wichita Art Museum but if you plan to photograph the museum make sure to read their photography policies or speak with someone there before snapping photos.
10. Wichita Baseball Museum
Okay, full disclosure here, I didn't have a chance to visit the Wichita Baseball Museum just because of the limited time I was in town. Having said that, I really wish I had. The Wichita Baseball Museum is located in Riverfront Stadium on the ground level and showcases Wichita's baseball history including Wichita's all black baseball team the Monrovians. The Monrovians had their most memorable game in 1925. In addition to games in their league, the Monrovians also barnstormed the country playing games. They agreed to take on all challengers and on June 21, 1925, that was the Ku Klux Klan. In front of a packed crowd the scoring was back and forth until the last few innings where The Monrovians won 10-8. The proceeds were donated to charity.
11. The Original Pizza Hut
Okay this one may be for the die hard pizza fans, but The Original Pizza Hut Museum is a fun place to check out. In 1958 two brothers, Dan and Frank Carney started a pizza business while attending Wichita State University. Since then, Pizza Hut has become a global business and you can learn all about its humble beginnings at the Pizza Hut Museum. The Museum is housed in the original building on the campus of Wichita State University. Although small it makes for an interesting visit, and you can see how the pizza empire was born.
12. The Keeper of the Plains and Ring of Fire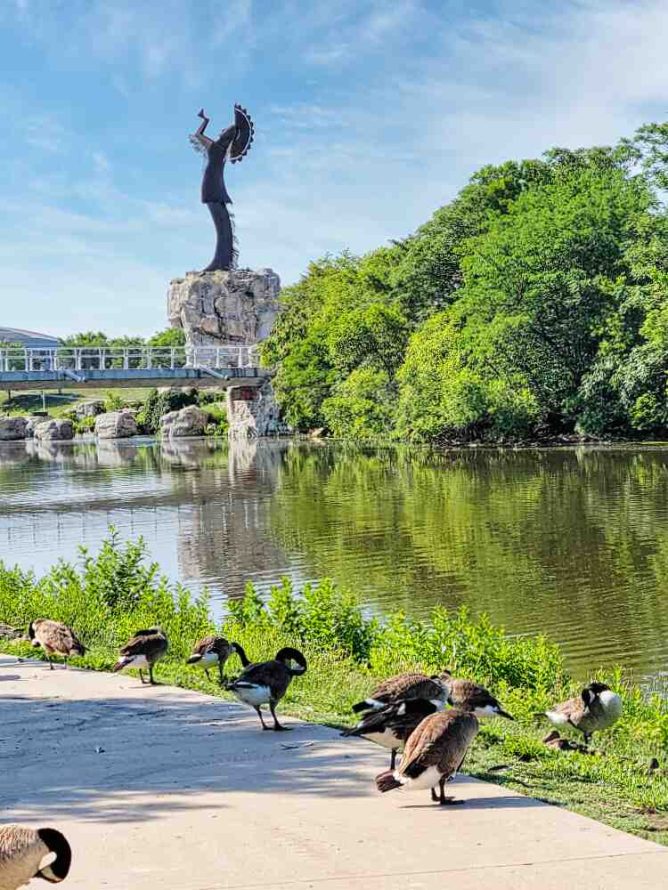 Nothing epitomizes Wichita more than the 44ft tall Keeper of the Plains sculpture sitting atop a 30 ft rock promontory at the convergence of the Big and Little Arkansas Rivers. The sculpture, donated by Native American artist Blackbear Bosin was donated to the citizens of the city of Wichita in 1974 and is accessible by a walking bridge. Every evening, depending on weather conditions the sculpture is lit up by the ring of fire, where fire pots are lit and burn for 15 minutes. There are usually hundreds of people on the bridges and lining the riverbanks so a check the schedule and get there early to find a good spot to view the nightly event.
13. Veterans Memorial Park
Veterans Memorial Park is located on the Northern banks of the Arkansas River and has a walking trail that leads to all the various memorials honoring veterans of previous military conflicts. There are 21 different memorials in the park including those awarded the Purple Heart, POW/MIA, Kansas Korean War Veterans, WW2, Revolutionary War, Civil War Reconciliation and others. As a veteran myself, I always enjoy visiting parks such as this and looking at the local history and connections to various military people and events. The park makes for a leisurely walk and gives you a good perspective of those that served.
14. Exploration Place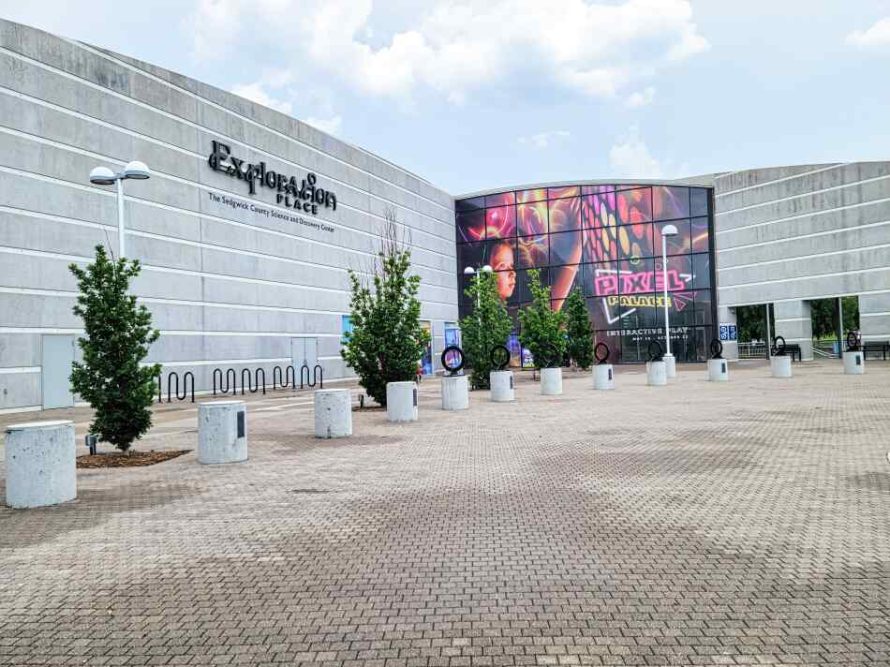 Touted as the state's premier science center, Exploration Place fits the bill. If you have kids, you should carve out some time to visit. If you don't have kids, you should stop by and visit anyway. It will make you wish you were a kid again. There are several special interactive exhibits throughout the year. When I visited there was a circus exhibit and the science behind those circus acts. Permanent exhibits include an aviation section, a health exhibit that has a real life flight helicopter kids can get in and explore, Kansas in miniature including model trains and more, a Kiva section where kids can create structures using wood planks and a whole lot more. There is also the Dome Theater where you get a 360 degree view of the show being displayed. Exploration Place is located on the south bank of the Arkansas River next to the Keeper of the Plains sculpture.
15. Mid-American All Indian Museum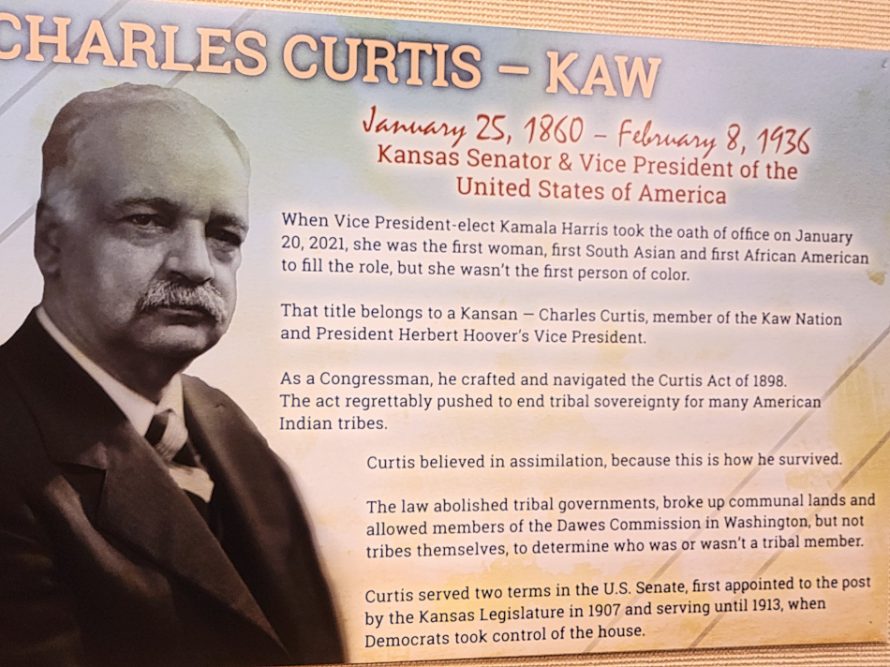 The Mid-American All Indian Museum is located on the banks of the junction where the Little Arkansas Rivers meet, directly behind the Keeper of the Plains statue. Although there is an access gate from that point, when I visited it was closed and instead you had to go to the main parking lot off of North Seneca Street. The museum showcases the art, culture and heritage of American Indians and also highlights the stories of several prominent people. There is also a section on Native American artist Blackbear Bosin who designed and sculpted the Keeper of the Plains. The museum has over 3,000 artifacts which are rotated so the exhibits always change.
16. Visit Delano
When I traveled to Wichita my first stop in town was Delano. Standing prominently on W. Douglas and Sycamore Streets is the Delano Clock Tower. The tower depicts the Delano area's history, which until the 1880's was a separate town. Of the four bas relief art pieces on the tower, one shows Jesse Chisholm. Chisholm was a Scotch-Cherokee fur trader who established a trading post on the Arkansas River and established a route from the Texas area to Kansas to stock his trading posts. This route would later become the famous Chisholm trail where thousands of head of cattle were driven to markets in Kansas. Delano has an interesting history and is worth your time exploring.
17. Shopping
I don't do a lot of shopping, except when I travel. I love to visit the unique or interesting stores in town. Wichita has a lot of stores in Old Town, boutique stores, antiques and more, but there are four places I especially enjoyed visiting and you should stop by them next time you are traveling to Wichita.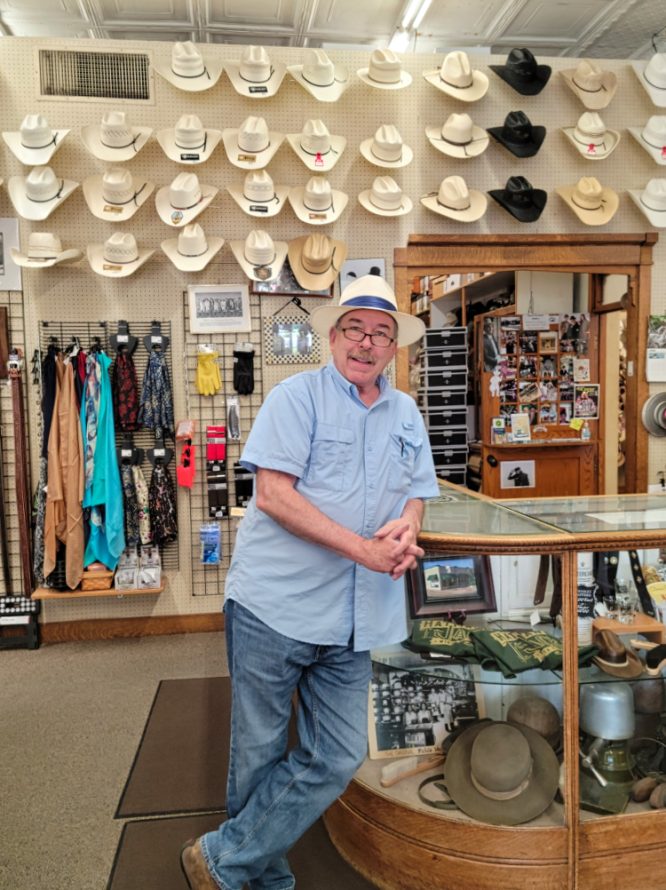 Hatman Jack Kellogg
Since 1976 Hatman Jacks has been making hats in Wichita. Owner Jack Kellogg has been making and selling all kinds of hats for men and women. From western hats, dress, outdoor, casual and period hats Jack has become well known in the industry for producing high quality hats. If you like hats or ever thought about getting one, chances are you will find just the right one to suit you at Hatman Jacks. If he isn't too busy ask to speak with Jack and let him tell you all about his process.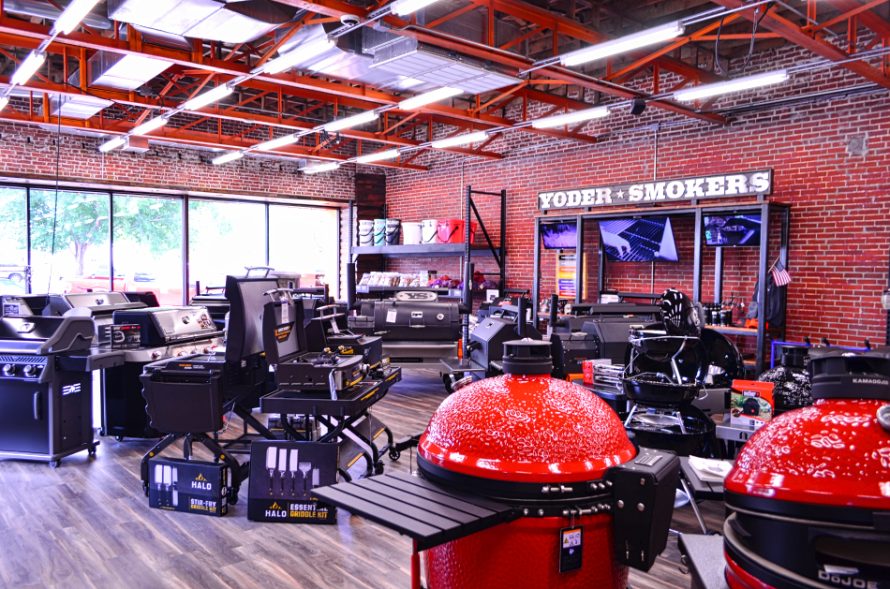 I am from Texas, and we love our BBQ, so when I saw a store dedicated to All Things BBQ, I had to stop in. If you are looking to up your grilling game, this is the place. They have a ton of stuff. From smokers, grills, pizza ovens, to outdoor furniture, cooking utensils, BBQ rubs, marinades and they can even provide you a few recipes to try out. If you see a big grill or furniture you like, don't worry, they will ship it to you. The staff is highly knowledgeable, and any backyard BBQ master will love this place.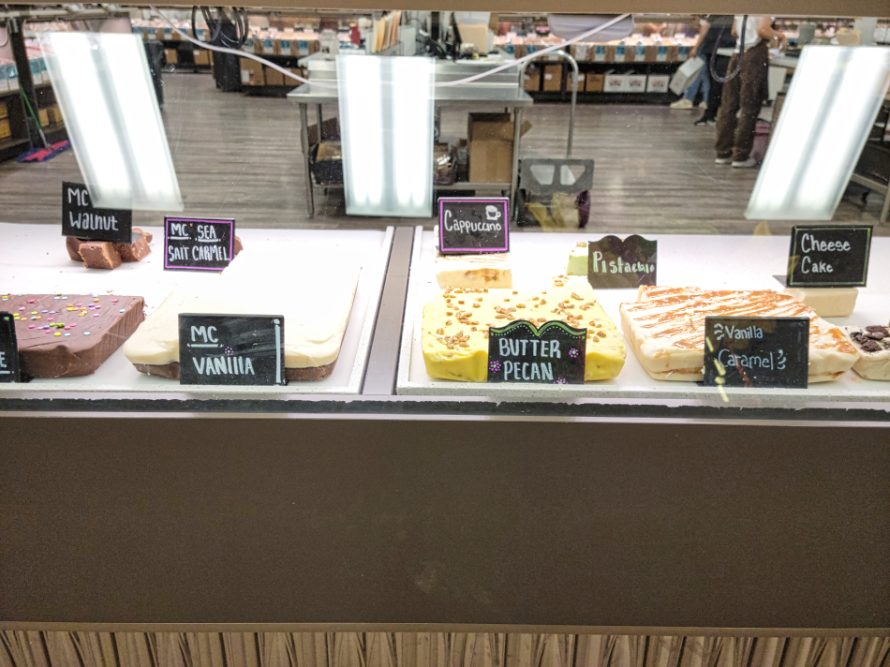 Since 1937 this third generation family owned business has been serving up nuts and sweets to the public. All the nuts are roasted in house, and they have a huge variety. In addition to all the various varieties and flavors of nuts, Nifty Nut House also sells sweets such as fudge, different chocolates, hard to find candies and favorites. It doesn't matter when you visit it will be busy, but fear not my snacking buddies, they have plenty of staff to help you find just the right thing. Here is a warning though, you will probably buy more than you planned on just because every time you think you're done looking, something else catches your eye.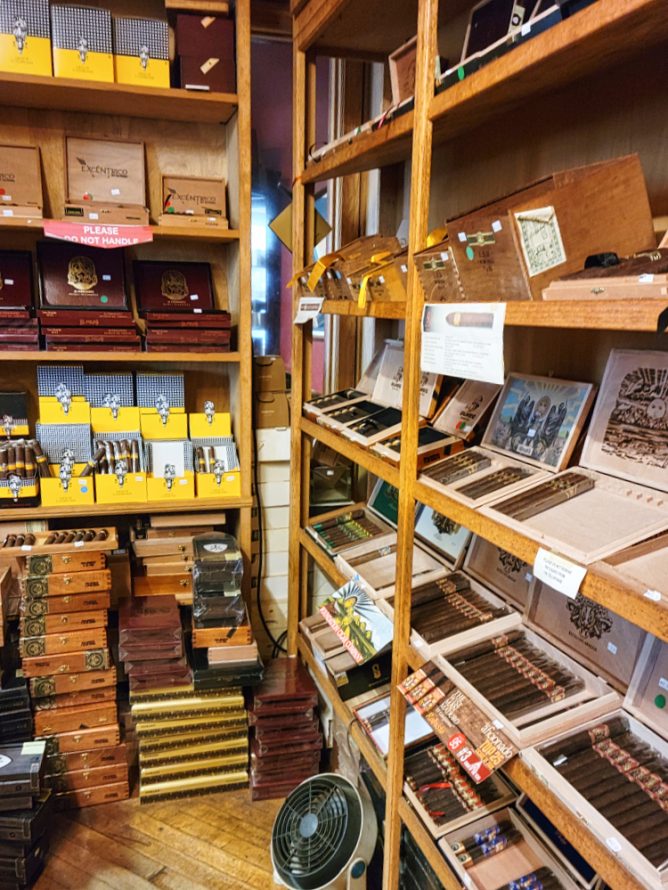 You know I love a good cigar, so whenever I visit someplace, I always check out a local cigar shop or cigar lounge, sometimes two or more. In 1997 Nabil Sabbah and his wife Rose opened up the first 100% boutique Cigar Shop and lounge in Wichita. Since that time, Old Town Cigars has garnered a loyal following with their walk in humidor, friendly atmosphere and their knowledge. If you are new to cigar smoking or shopping for a friend, they can help direct you to something to suit your needs. If you are like me then stop by, pick out a great cigar, grab a seat in the lounge and relax for an hour or so.
Wichita is the largest city in the state of Kansas, but still gives you a small town feel, and is the perfect place for a weekend getaway or more. There is a lot of fun things to do and whether you are a solo traveler or bring the whole family there are things to see and do. Historic buildings, shops and restaurants along Douglas Avenue, live music venues, festivals, great museums, outdoor activities and so much more. I really enjoyed my visit to Wichita and think you will too.
(Visited 1,493 times, 9 visits today)