I originally wrote a short note about this place but since my last trip I thought I would expand just a little.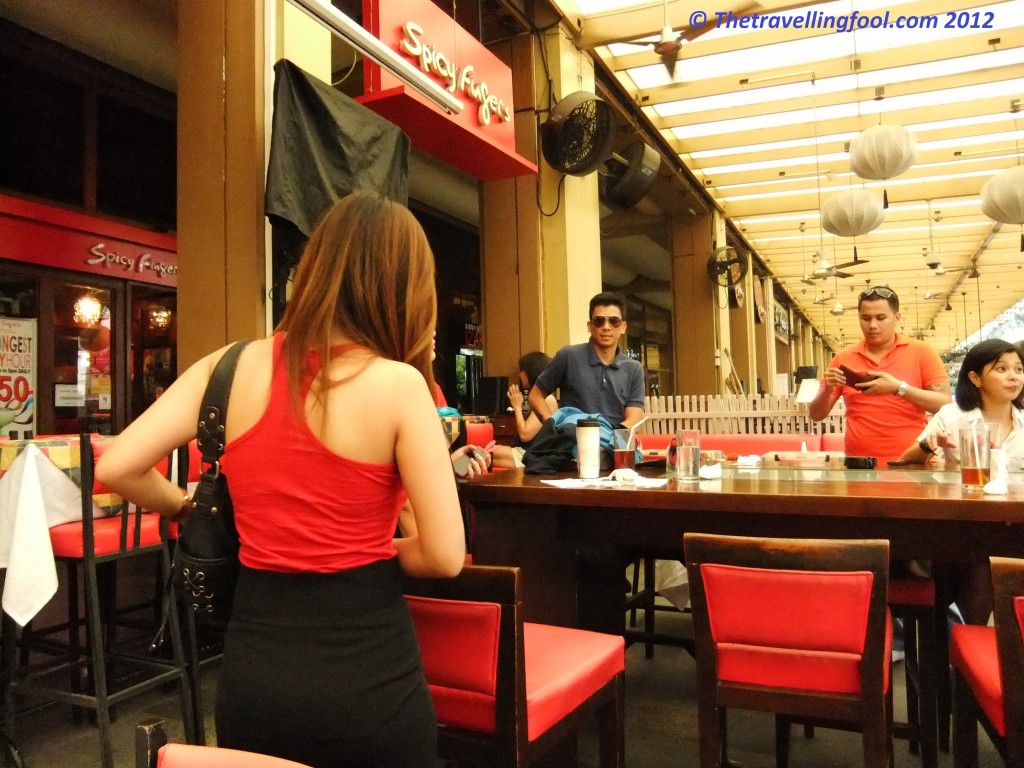 My last trip was to the Philippines and I stayed in Manila for awhile. Every time I am in Manila for any length of time and need a place to just relax this is it.  I love this place, the people are friendly, the food is great, and the weather… well if you can stand ungodly humidity during the middle of the day it's good. One of my favorite places to beat the heat while in Manila is a restaurant in Makati City's Green Belt 2 named Spicy Fingers.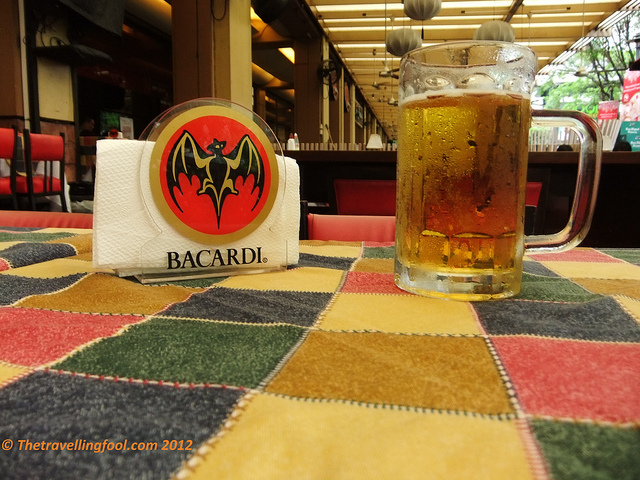 Local beers and a selection of mixed drinks are 40 pesos, or around $0.90 USD every day during the extended happy hours of 12 noon to 6pm. There is no better place to cool off and do a little people watching. They have an outside area cooled off by overhead fans and an inside dining area. I usually stayed outside and enjoyed the cold beer and talking to people.
In the evening there is usually live entertainment and the food is great.  They also have a lunch special with  eight or ten menu items for about about $3 USD.  If I remember right the lunch special runs from 11am to 3pm.
Trust me I don't like the humidity so I became a regular there almost daily. With a mixture of beers and Tequila Sunrise's I had no problem beating the heat. I am not sure, but I saw several people on their computers so they might have free wifi also.
Green Belt is huge with all kinds of shops, restaurants and stores both upscale and typical Mall stores that you can spend a lot of time just hanging out there.
If you find yourself in Manila for awhile and just want to chill out for a bit then head over there and tell them I said hi. And no, I didn't get paid to write this I just really like this place.
Did you enjoy this article?
Subscribe for Updates
I promise not to bombard you with emails and I will never sell or share your information with anyone.