Whether you are the type that needs the latest gadgets or just want something to make your travels a little easier, here are a few cool travel gadgets you might want to add to your packing list.
The Travelsmith Digital Luggage Scale
Weighing in at 7 ounces and capable of handling 100lbs of your luggage this is a handy little gadget. With Airlines today charging for extra bags and limiting the weight of checked bags this is a quick way to make sure you don't have to open you wallet and pay those over charges.
Lightweight power on the go. Recharge batteries, cell phone, camera batteries, GPS systems. Great for the outdoors adventurer or backpacker.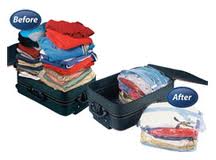 Not everything you see hawked on late night infomercials is bad. This is actually a pretty good idea. It works by having a one way air valve that gets rid of all the air as you roll it or push down. Makes it a lot easier to get everything in one bag and save a little room for other things.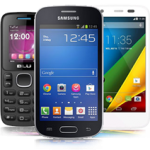 The Mobal International phone works in over 190 countries with no monthly fees, no minimum usage and no contract. The convenience of one number and peace of mind in case of emergencies make this a must. I have been stuck at an airport after flight cancellations or had difficulty making it to an airport on time and had to scramble to find a calling card and a phone just to make travel arrangements. Plus the fact that you can stay in touch with friends and family while traveling. The costs are reasonable and the convenience makes it all worthwhile.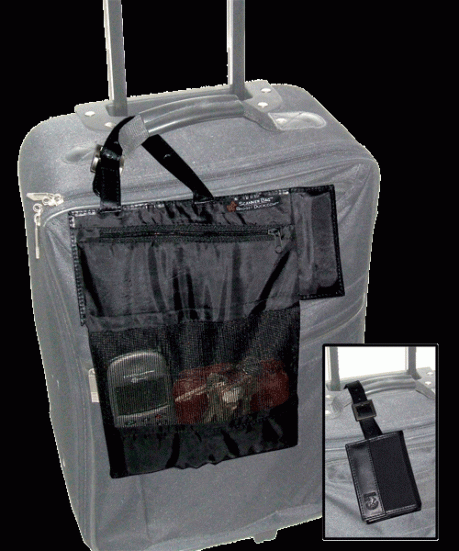 Have you ever been through the airport security checkpoint and had to dump out everything in your pocket only to scramble around picking up loose change at the end? It is an irritating fact of life going through airport checkpoints these days. Take out your wallet, take off your shoes, belt, change, cell phone, money, passport and everything else. It takes forever, people behind you are impatient and then the security guy at the end is telling you to hurry up get your stuff and move on. Well the scanner bag solves that. It is a luggage tag that opens up to a mesh bag so all your items can go in one place and be scanned with your bag and be seen.
Portable light that fits in your wallet. Never be without light again in a brown out in some far away place or out camping. It's not a lantern but it will give off enough light for you to see whats going on or double as a nightlight or book light. At $4.99 and taking up the same space as a credit card it is an easy, portable solution when the power goes out.
No, it's not a laser gun that gets rid of people in line in front of you. It is a software program that cleans up your photos. If you ever wanted to take photos of landmarks like you see in the brochures here is your chance. This program lets you get rid of the people, cars and other things in the photo so it comes out clean and picture perfect. And the best part is it's free. You can by an upgradable version if you need to though.
Biometric Wallet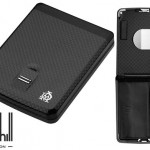 Okay this one is definitely not free or even cheap. But for the traveler that has to have the latest we present the Dunhill Biometric Wallet. Priced at $825.00 this almost indestructible wallet will only open by using your fingerprint. It can be linked by bluetooth to your cell phone setting off an alarm if the two are separated by more than 5 meters.
So that wraps up the list of cool travel gadgets. I do not own or have any affiliation with any of these companies or products. But if anyone wants to buy me a biometric wallet I'll take it.
(Visited 158 times, 1 visits today)