Every now and then you come across a character that fits so perfectly what you envisioned in your mind. Other than movies or television I had never seen an old style Organ Grinder. From the hat a little to small for his head to the bushy mustache this guy was everything I had pictured an Organ Grinder would look like.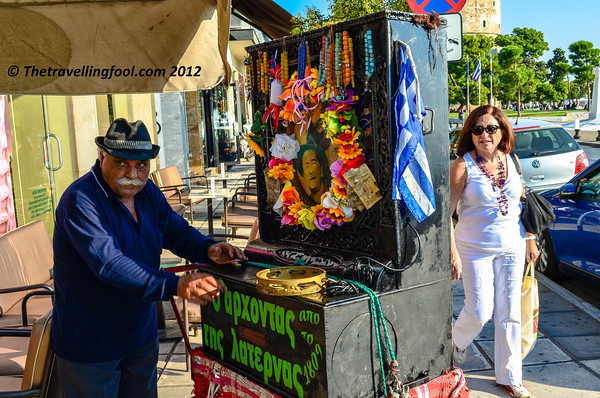 With plastic prayer beads and flowers surrounding a grainy Black and White photo on his music machine the old man was standing there and playing his tune for passersby hoping for a few coins.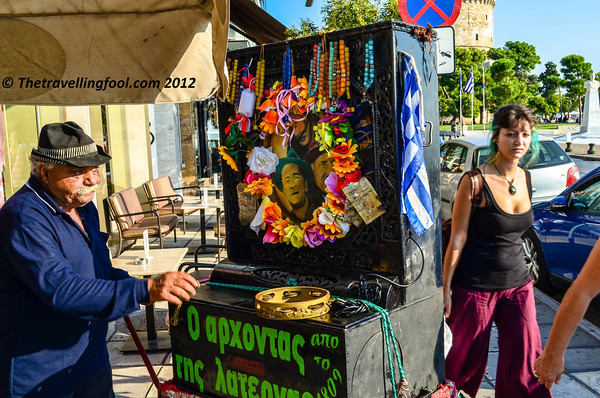 After listening to him and watching him ply his trade I left him some Euros and with a tip of his hat he smiled and kept cranking. The only thing missing was a monkey holding a tin cup. It pretty nice when reality meets your expectations.
(Visited 1 times, 1 visits today)