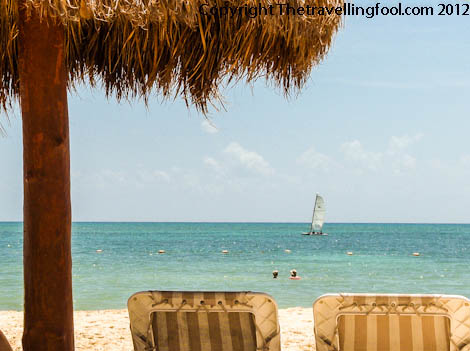 When people read travel blogs they often see themselves wondering how to live and work abroad like the author is doing. The thought of living a life traveling to exotic and beautiful locations while earning money appeals to a lot of people. Numerous blogs and websites tell of how to quit your job, travel the world, earn money and have a location independent lifestyle. They lure the masses and sell E-Books, courses and offer newsletters on how to achieve true location independent success.
Other websites tell people how to retire successfully overseas in locations for a fraction of the cost in western societies. How to buy real estate, where the best retirement spots are and how to assimilate into your new host country, all of these answers can be obtained with a little research.
All of this is true. Location independence can be achieved and retirement in a location with less taxes and cheaper property rates is possible. There are people doing just that every day and some are very successful at it. There are also some downsides to both lifestyles and you really need to look at whether they suit you before you take the plunge.
Talk to most digital nomads, location independent entrepreneurs or whatever and you will find they have forsaken what so many in the western world consider being the necessities. They have downsized everything they own. There is no need for cars for the most part although some buy them at their adopted home. Gone is the television in every room of the house, the closets full of clothes, grandma's keepsakes that were passed down and fill the shelves, the good china and all the rest. What you have left are the true necessities. After all you can't be lugging a household full of stuff around the globe and even if you could chances are you won't be living in a place as big as the one you left.
For those that downsize, minimize the "stuff" and live a little simpler, then the location independent lifestyle may be for you. Working and living globally has its advantages too. The ability to see the world and learn about cultures is one that most people will never do. There are several ways to earn money while traveling and living wherever you want. A lot of these ways to earn money rely on you being computer savvy but not all. One thing to consider is that a lot of these ways rely on your ability to attract and retain customers so a certain amount of business development skill and salesmanship is necessary on your part.
· Website design
· Graphic design
· Database consulting
· SEO Consulting
· IT Consulting and Project Management
· Website Optimization
· Business Analyst
Other ways to earn money while traveling are more geared to the solo traveler and true wanderlust.
· Cruise Ship work
· Bartender
· Tour Guide
· Artist (singer, dancer, musician)
· Picking up jobs with Resorts, Charter Companies, Agricultural, Animal Rescue and Sanctuaries
There are also the entrepreneurial jobs.
· Operating an online business
· Freelance Writing
· Copywriting
· Photography
· Writing E-Books
· Travel Blogging and Writing (Not as easy as it sounds)
Of course the list goes on and on with people working in almost every field.
· Translation Services
· Teaching English
· College Professors
· Pilots
· Boat captains and Crew
· Volunteer and paid work with NGO's
· International Development Organizations
· Caretakers for Property
· Real Estate and Property Management
· Sales
· Hospitality industry (Cooks, Staff, etc)
· Nanny
The key is to be able to network and keep your eye open for other opportunities as they come. That travel Blogging job might lead to freelance writing for magazines. The SEO job might lead to a paid job for a foreign corporation or the English Teaching job might lead to a job with a Foreign Call center.
There are several websites that offer tips, tutorials and lessons on how to achieve your goals. They offer advice, interviews with those that are currently doing it and are helpful so you don't make the mistakes they did when they started.
Cody McKibben runs Thrilling Heroics
Richard Hamel and Carmen Bolanos operate NuNomad
Sean Ogle has Location 180
There are numerous other bloggers that have sites or have written E-Books on how to do what they are doing.
When it comes to retiring overseas a lot of the same concerns apply but there are a few more to consider. First, when it comes to retiring most people are a little older and are looking to stretch those retirement dollars. The same things apply when it comes to downsizing your stuff. You won't need and in a lot of cases won't be able to move everything you have now.
There are also several things to consider in terms of support. Is there adequate medical care or if something goes wrong are you going to have to leave the country to seek medical attention. Is the country stable or do they have a history of violent overthrows of the government. Crime statistics, language barriers, property rental and ownership, staying in touch with friends and relatives back home, mail forwarding and more. All of these things need to be taken into consideration before you buy that dream home on a beach in the tropics. Exchange rates fluctuate so what will you do if your funds run low or you just get bored and want to work?
Can you work in your chosen country? Some allow it and some don't. Maybe you have thought of buying or starting a business. What are the rules and regulations you have to follow when starting that Bed and Breakfast, Bar or Tour Guide Business?
It can be overwhelming but not to worry. If you really have the desire then there are lots of resources for you make that final decision and take the plunge.
Phil Byrne operates Live Work Abroad and is a great resource.
Escape Artist is another resource with lots of articles and information.
Kathleen Peddicord runs Live and Invest Overseas and is a fantastic resource.
There are many more places you can find information regarding going Location Independent or Retiring Overseas, I have given you some of the most respected and followed sites. The decision to make either move is one that needs research and planning. It might be you are single and fresh out of school so a month or two of research before hitting the road will do. For others making a move after living in the same house and community for 25 years might take a two year plan to achieve their dreams.
If you are wondering about me, well I work at various overseas and sometimes remote locations as a contractor. This allows me to travel to places and experience cultures I would not be able to do otherwise. I am not a full time traveler or even blogger. It might be I write 3 articles a week or one. I too am like many of you in searching for a way to do what I want which is to be fully independent of an employer and live where I want. I have made it about half way. The journey continues.
(Visited 588 times, 1 visits today)