Road trips can be a lot of fun. They can also be a real hassle if something goes wrong. There is a whole list of things you can do to protect yourself on your road trip but there is one main thing that is essential.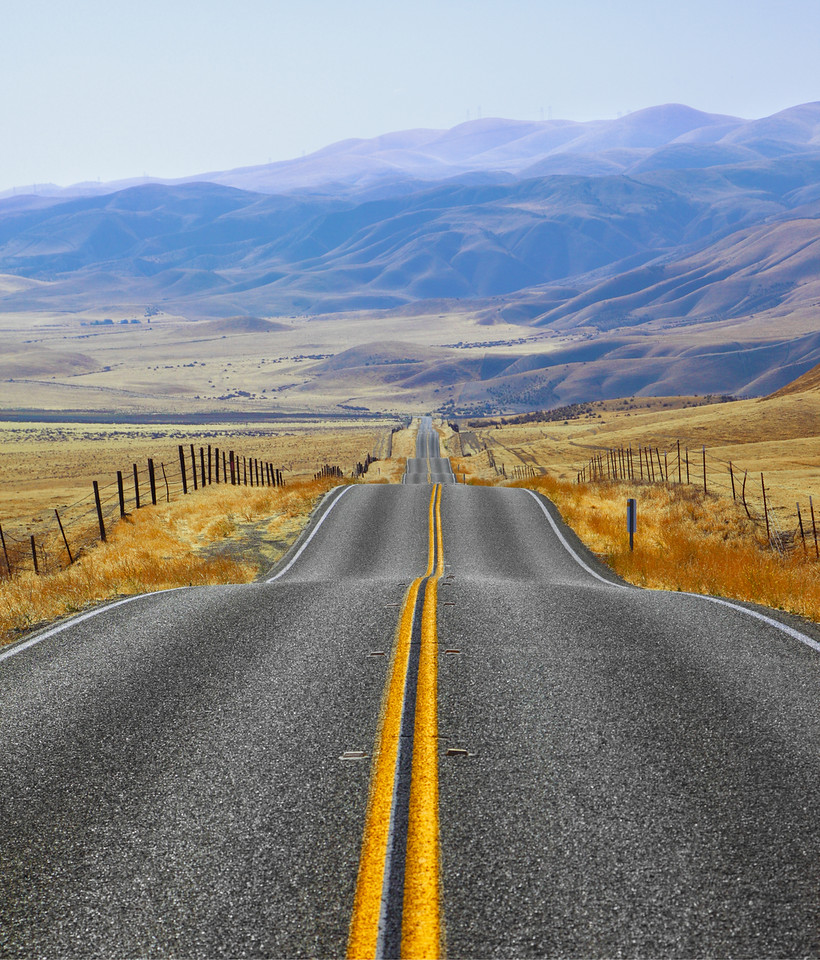 This one item will not only give you peace of mind but help protect yourself on your road trip or anytime you are driving. In the recent past I have had idiots cut me off while driving almost causing accidents, witnessed road rage between two drivers and had a deer dart out in front of me with the intent of committing suicide, which he successfully accomplished. Installing a dash cam has numerous advantages. Some of which are:
Evidence In Case Of An Accident
If you or a loved one has ever been in a car accident you know it can be a stressful and sometimes a traumatic event. The worst part comes after the accident if you are the victim and the other party says it was your fault. Having a dash cam video can help in defending your claim and prove your innocence in the event of an accident. Insurance fraud is also a major problem with "crash for cash" cases. Staged accidents where people intentionally stop short or run into you with the sole purpose of shaking down you and your insurance company for major bucks driving up your insurance rates.
Record Your Trip
There are a lot of great scenic drives and there is no better way to relive those trips than having a video recording. Having a dash cam also allows to capture those unexpected moments of things happening during your trip. From freak weather occurrences to wildlife and capturing winding roads and landscapes your dash cam can provide a video of your trip for later.
After a really bad accident a few years ago, I found a dash cam on sale and installed it in my vehicle. The problem was I bought a cheap dash cam because the features looked good and I figured what the heck, it would be good enough in case of an accident. The dash cam worked fine for about a month and then the problems started. Now whenever I try to use it all I get on the screen is a multi-colored picture full of lines and it is totally useless.
My fist recommendation would be to purchase a dash cam from a manufacturer that has a solid history of providing quality products. When the people at Magellan reached out to me recently about reviewing their Magellan MiVue 420 dash cam I readily agreed since I was already looking to replace the no name brand I had.
The Magellan MiVue 420 has all the standard features you need plus some extras. The MiVue 420 arrived with everything needed to set it up and get running within a few minutes.
What's in the box:
Owner's manual with a quick start guide
Dash Cam
8 GB micro SD card already inserted in the camera
Micro SD card adapter for transferring files
11.5" power cable with a cigarette plug adapter
Suction Cup windshield Mount
Features of the Magellan MiVue 420 Dash Cam:
2.7" Hi-resolution display on front camera
High Resolution Recording Records all video in Super HD (1296P)
Night and Low Light Recording produce excellent night and low light recording.
GPS, Time, Speed and Date Data display GPS location using latitude and longitude, time and speed for accurate event recording. (Very helpful in defense of traffic tickets or accident cases)
Impact Recording measures forces and movement and locks video recording data 15 seconds prior to the event and 50 seconds after upon impact.
Camera has a 140° Viewing Angle to capture the entire width of the road ahead of you.
The MiVue 420 also has additional features such as:
A parking mode which monitors where the camera is pointing for a maximum of 30 minutes if the camera is not plugged into a socket continuously powered. This can provide you video of any vandalism or someone hitting your parked car.
Digital Camera Mode where you can switch to Photo Mode and detach the front camera from the mount to collect close-up still images.
Lane Departure Warning Visual and audible warning notifies the driver if they are wandering out of their lane.
Visual and audible warning alerts drivers if they are getting too close to the car directly ahead.
Receive an audible alert that it is time to switch drivers, or if driving alone, take a break and relax. Driver's select the amount of time they can drive before being reminded. Helpful on those long drives so you don't doze off and run off the road or worse.
At sunset drivers are notified to turn on their headlights for better visibility and safer driving.
Speed and Traffic Camera Alerts which help you avoid costly tickets by receiving audible and visual warnings of fixed red light and speed cameras along your route. Drivers are able to add locations to the unit's internal database.
Audible and visual alarms for cruise control to help you maintain safe driving speeds.
All these setting can be turned on or off and you can select the type of notifications you want to receive.
The Magellan MiVue 420 has the capability to upload and browse recorded video on iOS or PC to organize, browse, and see routes overlaid in Google maps, as well as see direction and force of impact, and more.
You want to share with your friends and family or want to post the next viral video? The Mivue 420 has a social media feature to quickly share to YouTube & Facebook via linked accounts through MiVue Manager.
The dash cam comes with a rotating mount which allows the unit to turn and record events taking place in the vehicle.
Comes with 8 GM Micro SD card and is compatible with cards up to 128GB. Record hours of video with the included card and up to 21 hours of video when a 128GB micro SD card is purchased separately.
Comes with a 1 year warranty
I have been using this Dash Cam for a while now and I love it. It does everything I need it to do and more. Dash cams are becoming more popular in the US while in some other countries almost every car on the road is equipped with one. Just look at Russian dash cams on YouTube. After seeing a few of the accidents there you will want one.
If you decide to buy a dash cam, which I would highly recommend, you can't go wrong with the Magellan MiVue 420. It comes from a company with a stellar reputation and has garnered great reviews.
Follow Magellan and stay up to date on all their products:
Facebook – https://www.facebook.com/MagellanGPS/
Twitter – https://twitter.com/magellangps
Instagram – https://www.instagram.com/magellangps/
Now for the good stuff. I am hosting a giveaway where one lucky winner will win a Magellan MiVue 420 DashCam valued at $179.99. The giveaway is only valid for residents of the US and Canada.
I was not financially compensated for this post. I received a sample for review purposes. The opinions are completely my own based on my experience.
(Visited 911 times, 1 visits today)