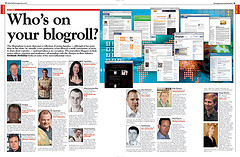 As I told you before I enjoy sharing some of the blogs that I read on a regular basis. A lot of the blogs I follow are from travel bloggers but not all. Some of the blogs are written by expats living in various locations and some have nothing to do with destinations, traveling or living in foreign countries. Here are three more of my favorite blogs.
Bike and Boots is written by Brian Setzer. Brian quit his job and took off from Texas on a Suzuki 650 V-Storm to explore the USA. Brian hits up National Parks, bike rallies and blogs about everything from his experiences at Burning Man to the hospitality of strangers he has met along the way.
Philfaqs is a written by an expat living in the Philippines. As you know I love the Philippines so I am always checking for good reads there. Dave does a great job of bringing his experiences in living there to people that are considering making the move. He chronicles everything from Filipino culture to starting a business and gives solid information. Dave doesn't whitewash anything and is the first to explain some of the pitfalls encountered to people wanting to make a move.
Milblogging is not a blog but a directory of blogs written by military folks or are geared towards the military. Here you can find blogs written by a soldier on the ground in Afghanistan or one written by a spouse or loved one. At the top is a search function that allows you to explore by country, branch of service and more. With over 3,000 blogs there is something for everyone. Add the fact that the main page lists news related to the military and it is a great site.
Those are 3 more blogs to add to the list and in the future I will bring you more of my favorites. Hope you enjoy.
Blogs
Did you enjoy this article?
Subscribe for Updates
I promise not to bombard you with emails and I will never sell or share your information with anyone.