While technically speaking this was not on the street, it was tucked away in a little shop with 3 tables, I see these small stands everywhere so I guess you could classify it as street food. It seems no matter where you travel there are some type of grilled meats being served and Kosovo along with the rest of the Balkans is no different. I was walking past this place around noon and the smell immediately grabbed my attention. I mean come on now, grilled meats and grilled hot peppers to a Texas boy is like putting a snail in front of a Frenchman.
The owner and cook did not speak English but it wasn't hard to communicate what I wanted and he gave me a price of 2.50 Euro which is about $3.20 USD. Not a bad deal for a quick meal and a bottle of Coke.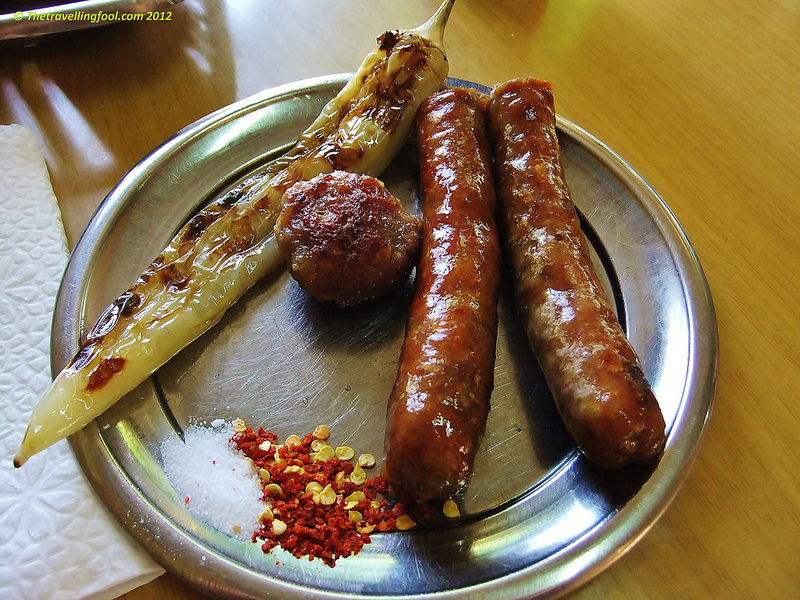 The round meat ball type is called Qebaptores and they are really good. The other is some type of sausage that is also pretty good. The grilled pepper is spicy but not too overpowering and that along with some fresh bread and a coke to wash it down was fantastic. I think I may have found my go to food for a quick meal.
Dipping the meat into the salt and red pepper flakes gave it a little kick. As I was eating I saw the butcher from next door bringing in tubs of the ground meat for the owner. It doesn't get much fresher than that. Straight from the butcher to the grill.
Did you enjoy this article?
Subscribe for Updates
I promise not to bombard you with emails and I will never sell or share your information with anyone.