The following is a guest post.
Austin, Texas is known for many things, but one of our most well-known claims to fame is being the "Live Music Capital Of The World." And no other single event captures that essence better than the annual South By Southwest, although it is more commonly referred to as "South By" or SXSW.
Still others refer to it as "music Mecca" or any one of a hundred nicknames to describe the week-long city-wide music festival that has drawn in 2,000+ bands and over 20,000 attendees in recent years.
One thing is indisputable though: if you like music, you will love SXSW. It does not matter whether you like rock and roll, electronic, heavy metal, blues or folk, even rap… it can be found at SXSW! Every possible venue and stage in the city is booked months in advance — every single bar, restaurant, nightclub, park… literally anywhere with a stage has live music acts featured all day and way into the night.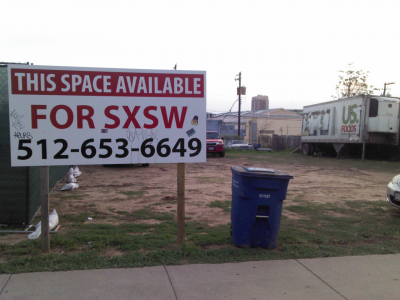 But it doesn't just stop where the stages stop. All of the bands that for whatever reason fail to obtain bookings instead set up impromptu shows not just all over West 6th Street — the Austin "downtown drag" that is home to our core collection of quintessential bars — but also posted up on seemingly every side street, alleyway, street corner, and parking lot within a one-mile radius. You cannot walk ten feet without hearing a different type of music! Many would call it heaven.
Not only do you have bands performing from every genre and dozens of different countries around the world, but you also have music and travel lovers from around the globe congregating as one friendly group. One of the best parts is probably just the interaction. Surprisingly — at least to me — is that despite the sheer multitude of both bands and fans, the one-on-one communication is not lost. I would say that out of all the bands I saw, I talked with one or more members of the majority of them before / after their set. They are all just so down to earth and in love with the music, not the money!
Well, that is not completely true for all. Obviously, nothing in life is a blanket truth except for the famous age-old quote regarding the certainties of death and taxes. SXSW is comprised of free shows, pay shows, and a multitude of semi-restricted shows: "wristband only" "RSVP only" "FB Like only" and of course, quite possibly the worst, "entry by 3PD app download only" — although they have much more polite names for those. Spotify House was one. iHeartRadio had one as well, but I forget the name…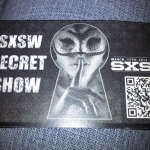 Many will argue that the point of SXSW is discovering new music and therefore the idea of paying for one of the expensive SXSW multi-day passes, which only covers the higher tier headlining shows, is ludicrous. I personally am one of those. There is much more rewarding music to be found by just wandering around and following your ears. SXSW is also notorious for secret shows, where the only word of mouth is a couple random people on the streets talking about it and/or passing out flyers in the few minutes leading up to the event. One big hit this year was the "private after parties" which ran from 2am-4am. 2am is the cut-off for alcohol sales via public bars, but if you are at a "private social function" then alcohol can be supplied for free. By charging a cover, the host can recoup the cost of the alcohol and band(s).
Beyond the music, SXSW is a fantastic melting pot. I've made a multitude of new friends and even had the opportunity to show several fellow world travelers around my hometown. And being a fellow traveler, I figured that it was only appropriate that I should open up my house to fellow music fans — especially considering hotel rooms this week were non-existent and that those that did manage to book one several months in advance all paid 5x the normal rate…
Last night I had two random cats from London crashed in my guest rooms, and tonight it was a guy from a heavy metal band out of Denmark. Yes, even though I may be in my hometown enjoying a "music festival," South By Southwest is truly a worldly experience.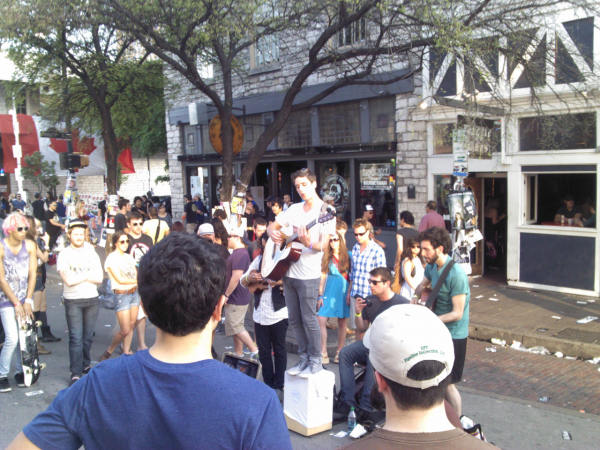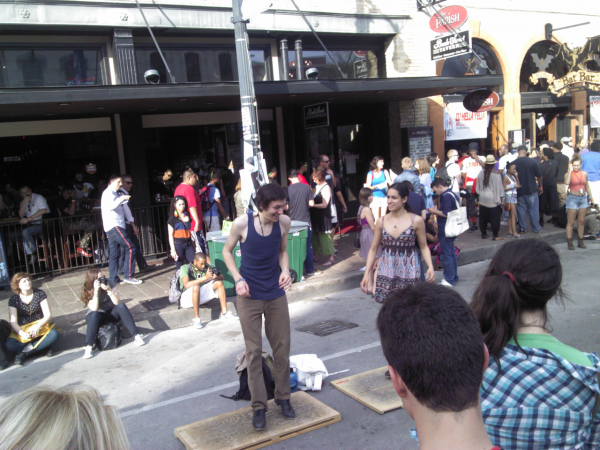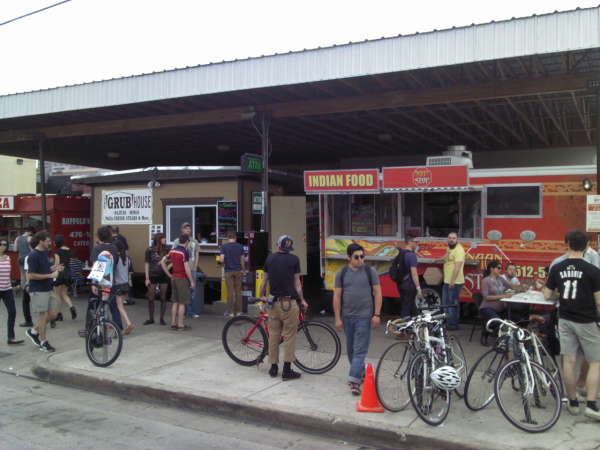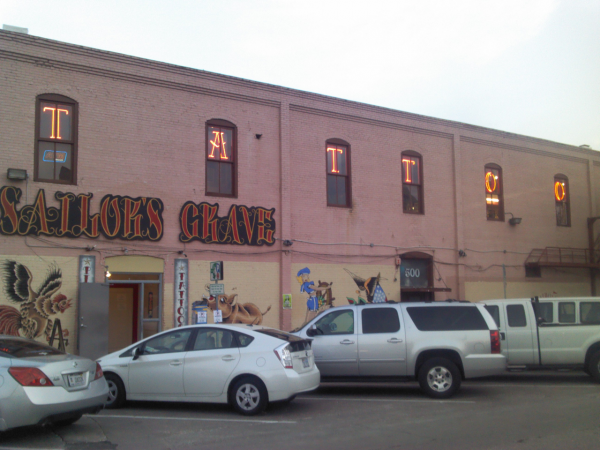 Thanks to Derek of Theholidaze.com for this guest post. you can catch Derek on Twitter @the_HoliDaze
(Visited 18 times, 1 visits today)