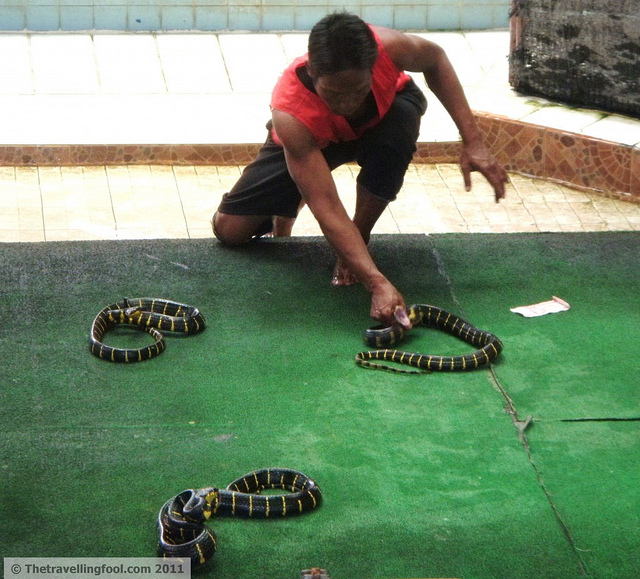 These guys put on a pretty good show. They were handling all kinds of venomous snakes but mostly cobras and vipers. This guy picked up all three, one in each hand and one in his mouth.
Did you enjoy this article?
Subscribe for Updates
I promise not to bombard you with emails and I will never sell or share your information with anyone.