Don't you just love it when people tell you the best way to travel and see places? Like their way is the only way to truly experience a place. Well, I won't do that but I will say that this was the highlight of a recent trip I took and tell you what it was like for me.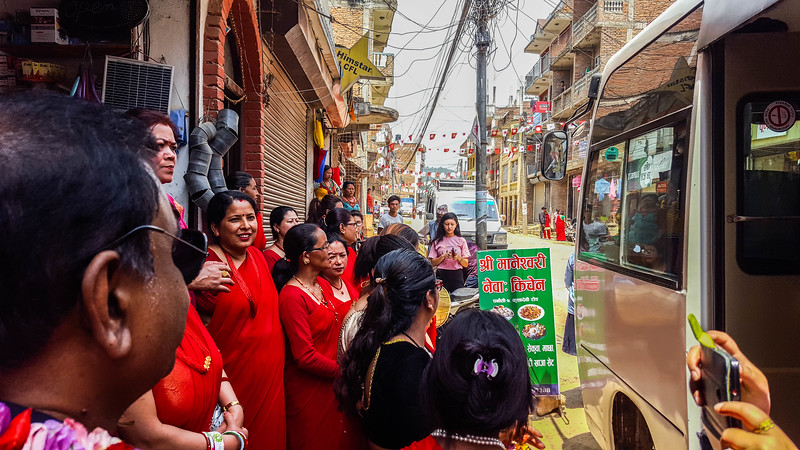 When I travel, I like to get in touch with the culture and people of places I visit, to experience the area and see things most people don't see. Either because they only see the major sights or just don't know where to look. I enjoy walking around a town and checking out obscure and little known places so this was right up my alley. During a recent trip to Nepal on a hosted press trip I had the opportunity to stay with a family in the small town of Panauti through a homestay.
What is a homestay? Well it isn't crashing in some backpacker group home, house sitting or renting out a room, although those might be great experiences. A homestay is when a family welcomes you into their home and you have the experience of eating, cooking, interacting and getting to know each other.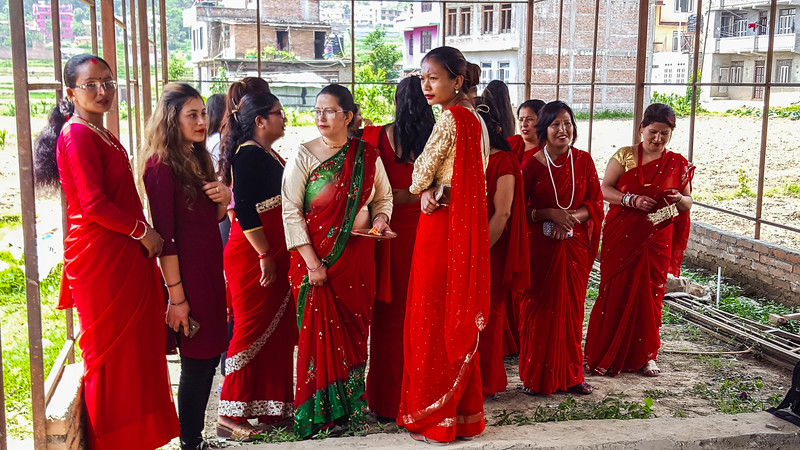 My homestay was coordinated through Royal Mountain Travel and with Community Homestay. If you have never done anything like this, and I hadn't, you might be a little nervous going into a stranger's home in a strange country but I can tell you it was a great experience.
When our group of eighteen arrived in town we were greeted by the women's group that is involved in the homestay. These women have formed a community center and are involved in ways to help women further the economic impact of their families and help give them sources of income.
We were paired up with one of the women and taken to their homes and I was privileged to spend the night in the home of Parvati Sainju and her family. The family consisted of her, her husband, parents -in-law and her daughter who is the only one that spoke English and is attending college majoring in Management.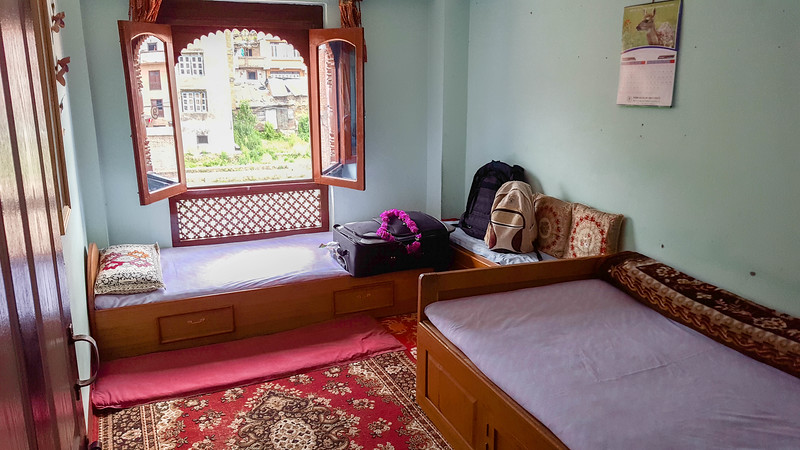 They brought us to their home and immediately began preparing lunch for us after showing us our respective bedrooms. It was quite an experience being able to meet the family, learning about the town and how they live and being treated as if we were old friends. After lunch my host showed us to my room and made sure I was comfortable and told me I could rest up for a few hours before dinner and we attended a performance by the women's group that evening.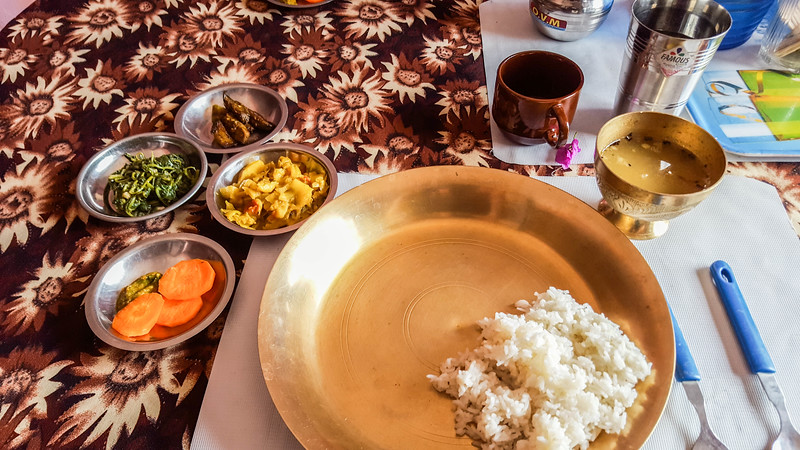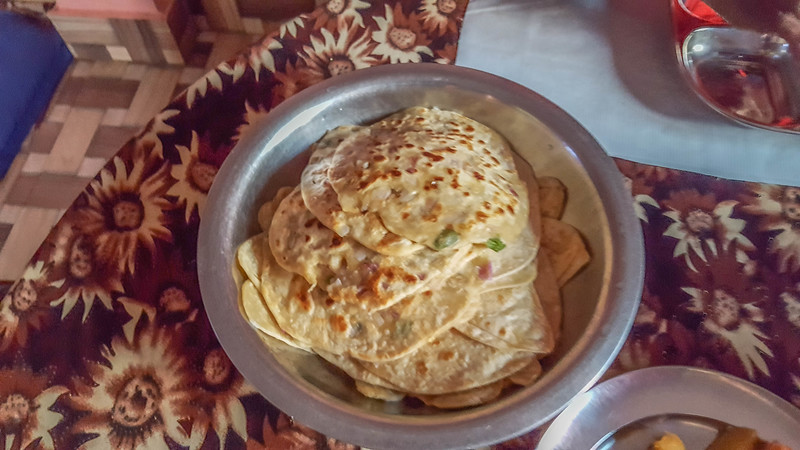 I don't know about you but when I travel I don't rest in my room a lot. I want to see and experience places I visit so after a little bit I began wandering around and saw the family sitting in a bedroom looking at photos. I was invited in and we began looking at old photos and the daughter started telling me about the family. I learned they used to live in another small village but moved since there was little employment available.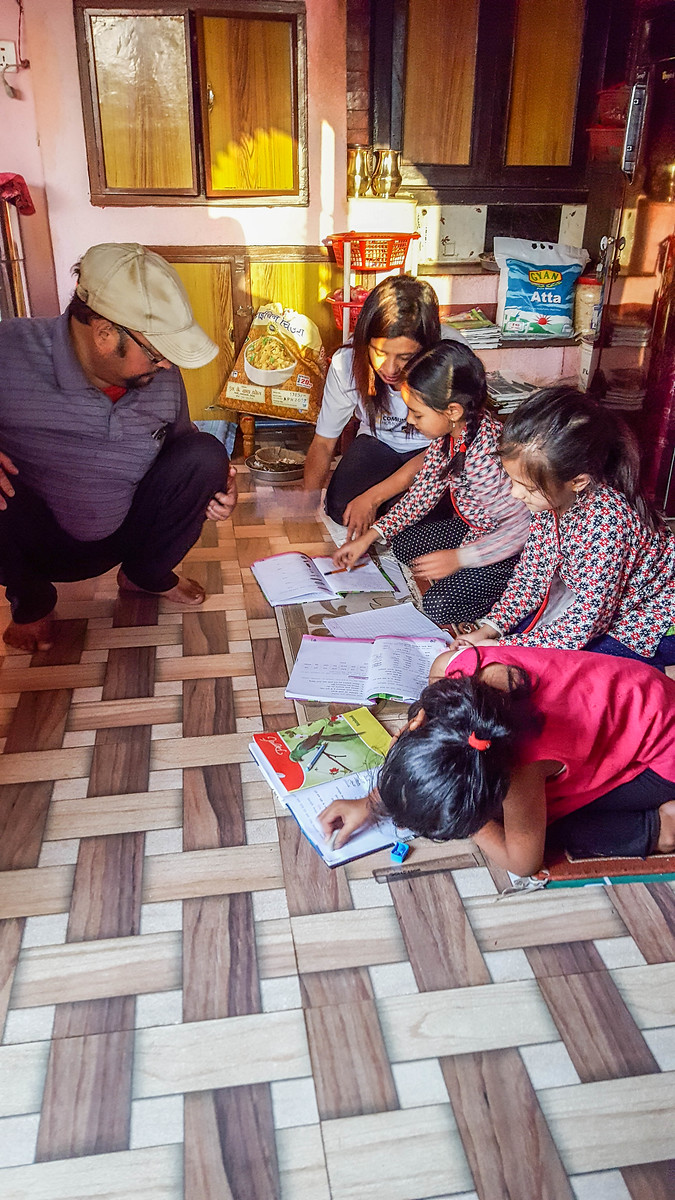 The father had gotten ill and no longer works so his wife joined the women's club and supports the family. The Father in law has a small plot of land on the side of the mountain and raises primarily garlic. I love garlic and there was garlic hanging up in the kitchen and on the roof everywhere.
The daughter showed me photos of her and her brother, now working in Kathmandu, as little kids, photos of her parents wedding and of the in laws when they were younger. We had a great time looking at photos and telling each other about our families and lives.
A little later in the afternoon the daughter took me and the other guy staying there out in town and showed us the sights. The town of Pinauti has a few very old and nice temples and lots of examples of old Nepali buildings.
We had such a great time that after dinner we opted out of attending the performance and just spent time with the family. The grandmother it turns out makes her own home-made hooch. Raksi is made from rice and a lot of people in Nepal brew it at home, drinking it during festivals and special occasions.
Let me tell you something. Grandma can brew some moonshine, in fact she had two different batches, and both could put the most skilled US moonshiner to shame. I tried to convince her to return to the US with me and open a distillery, I think we could both be rich.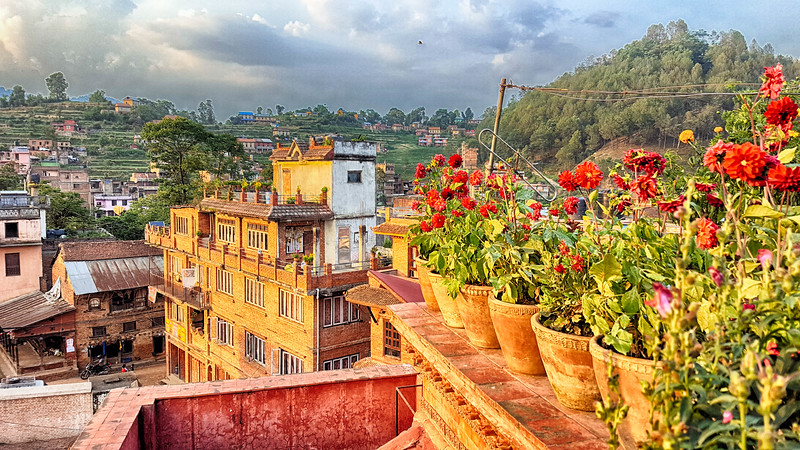 Before we go any further let me say something, a homestay is not for everyone. If you are used to a comfortable hotel room with all the amenities you might be disappointed. When you stay in a homestay, in Nepal or anywhere else, you are living the way the local family lives. In my case we had electricity for about 3 hours during my stay since the entire towns electricity was out. The bathroom was about the size of a very small closet with a toilet, small sink and a water spigot that poured water into a bucket for a bucket bath and no hot water.
While some would complain and moan about everything I looked at as learning about how people in other countries live. When the electricity went out no one complained, there is no one to call, kids didn't complain. Instead the family just opened a drawer, got out some candles and turned on a couple of flashlights. Things like this happen all the time in certain parts of the world and surprise, life goes on. The mother held a flashlight in one hand while using her other hand to cook and turned out one of the best meals I had during my entire stay in Nepal.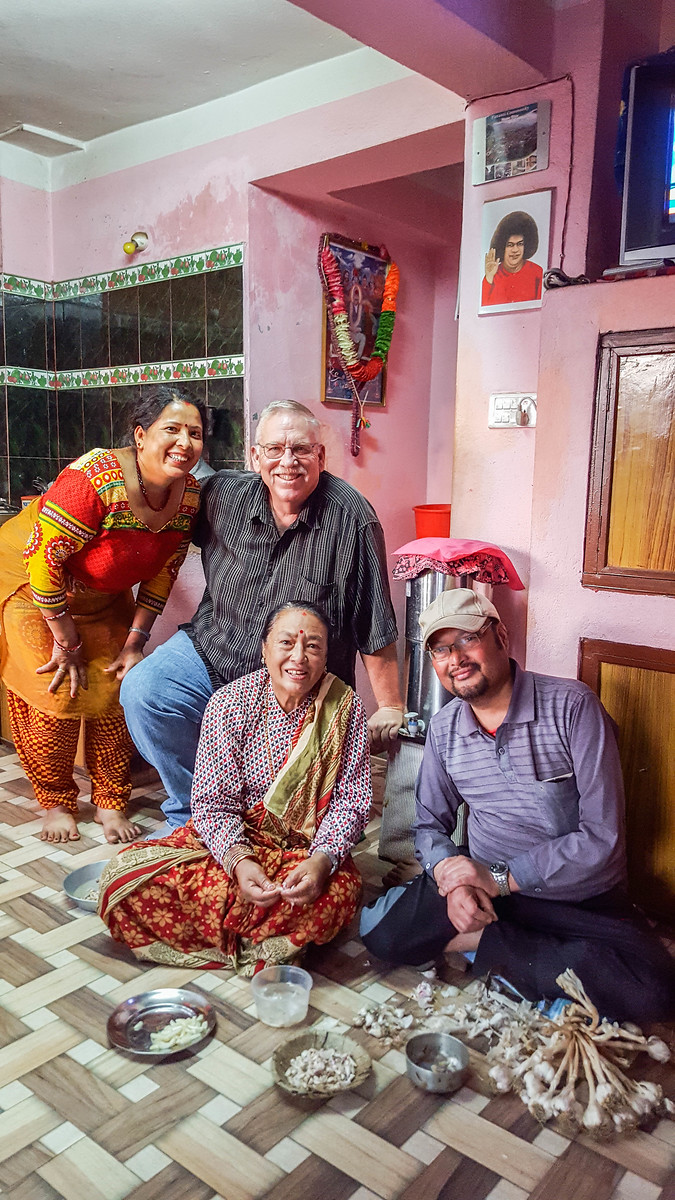 We had to get up early the next morning for a 12 hour bus ride to Chitwan National Forest so at 4 am the mother woke up and using candles and a flashlight started cooking breakfast for us to take on our trip. Nepal pancakes, a banana, some fried green beans and an egg were prepared and packed for me and my friend, all with smiles and requests for us to return some day and spend more time.
Without trying to preach about the best way to travel I will tell you that if you ever want to get a true experience of how people live in other countries a homestay is one of the best ways to do it. Not only do you get a different perspective, you get to learn about how other people live, learn about their lives and if you are lucky like me, make some new friends.
My homestay was arranged through Community Homestays in Nepal and was complimentary since I was on a press trip
(Visited 905 times, 1 visits today)