The following is a guest post from Julia over at The Epic Adventurer
Backpacking in Europe is almost a cliché in the travel world — so many folks have done it that it can seem difficult to forge your own path as a traveler, to see new places and experience new things. But for many, seeing Europe is a life dream, and backpacking is a great, affordable way to make that dream a reality. So here are my five top reasons to consider backpacking in Europe:
1. Europe is incredibly diverse
It is easy to forget, but Europe is the size of the USA. There is so much regional variance, it is unbelievable. And given the history of Europe – wars and battles for power, political and cultural – each country has a truly individual sense of self, no matter how small. You can certainly see the major sights – Big Ben! The Eiffel Tower! The Colosseum! – to get a sense of the majesty and power of major European moments in time (I mean, let's be honest – Europeans know how to do pomp and circumstance better than pretty much everybody). But you can also find plenty of amazing places off the beaten path to check out.
Consider Central and Eastern Europe – the beaches of Croatia and Montenegro, the history in Bosnia and Herzegovina, the beautiful old cities of Riga and Kiev. And getting out of Western Europe saves you big bucks (or euros, or koruna, or whatever). These places have completely different languages and cuisines, many of which are completely unknown outside of their region, so it is worth getting your butt out there for yourself!
Backpacking is really the way to experience this diversity. Taking the time to backpack, rather than do a quick jaunt to the major sites, means that you get to know even the minor details better – the landscape, the scent of the air, the differences in local accents and dialects. Slower travel also means you can take the time to get to know the locals, who will do the most to ensure that you experience the cultural uniqueness of their home.
2. The Trains
The Eurail is well-known for being fast, convenient, and if you buy a pass, pretty inexpensive for traveling around Europe (there are also ridiculously well-connected bus lines, but roll with me here). I am not a huge train person myself (I have ended up on the wrong one way too often…), but even I will admit there are few things better for getting to know a place than observing the landscape from a train. You can get a much better sense of how the land influences people and culture if you really take the time to travel by train.
For backpackers, it is also really economical. For longer journeys, Europe has great (and not so great… I'm looking at you, Wizz Air) discount airlines, but when you are not traveling huge distances, the train is my choice, hands-down. You also get to chat with people more than a plane, because people are generally happier when they can move around and buy snacks at will!
And local train systems can be really good, depending on where you are. I adore the trains in the UK, not only because it's a damn expensive place to move around without them, but also because they are super clean, efficient, and well-run. Unless you are really up north in the highlands, there are trains everywhere you want to go, and frequently. (Tip: if you are under 26 years old and doing any extensive train travel in the UK, consider buying a young person's rail card. It is a lifesaver for saving on trips!).
3. It's a great beginner's trip
Europe has been welcoming backpackers, particularly English-speaking ones (Americans, Kiwis, and Aussies on their gap years, traditionally) for MANY years. This is a big part of the reason that for seasoned travelers, a lot of major European sights might feel overrun and not very adventurous. But for the traveler just starting out, there are a lot of comforts that can help you build your confidence moving around the world.
A lot of people at least understand some English, so for us English-speakers it can be really helpful (That said avoid restaurants with the menu in English, unless you are in an English-speaking place. That just means it's overpriced). The currency is also usually not so different from the dollar, which helps a lot of travelers' budgets. A lot of customs and cultural issues will make sense, because many people are familiar with European culture (though nothing will take away the awesome that is Spanish tapas, British buses, French bakeries, Italian mopeds, or any other cultural touchstones. They're still amazing to experience in person). Public transport tends to be good, or at least comprehensible. And pretty much everywhere, tourists can wear whatever clothes they like and move around as they like without causing offense (versus visiting a very conservative country).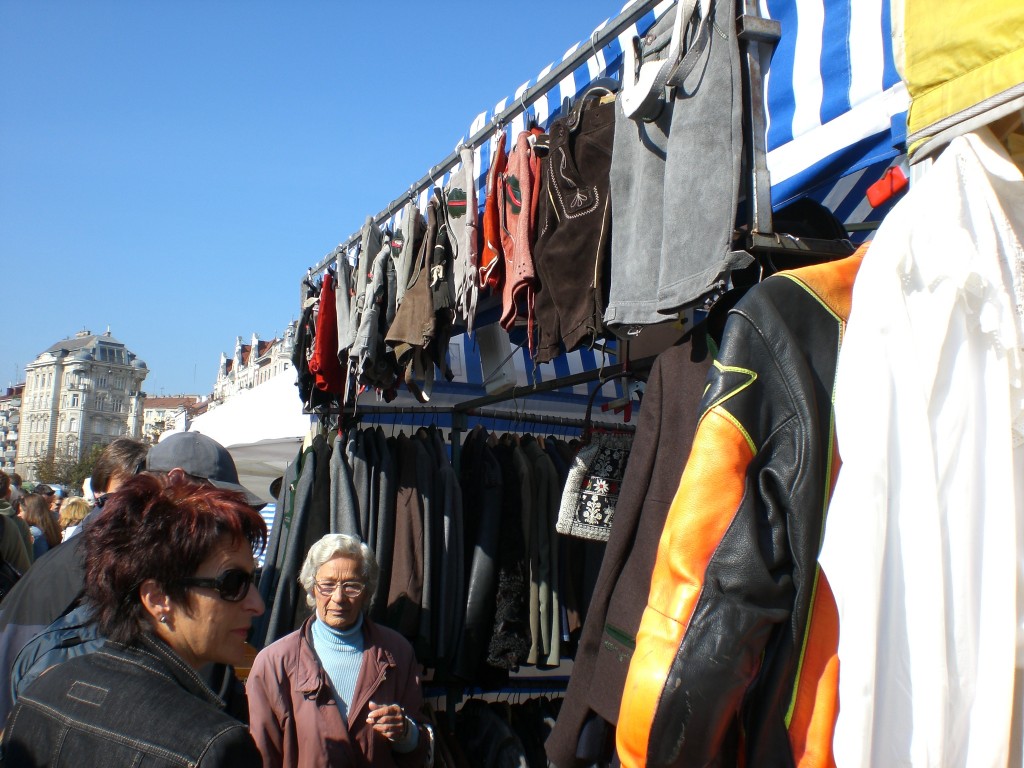 4. Backpacking in Europe has grown up a lot
While the backpacking trip through Europe has been often described as a drinkathon for college students and their anonymous partners for the night, backpacking in Europe is definitely changing. The economy has meant that a lot of older people are looking for cheap ways to travel, and some folks are even bowing out of the workforce completely and traveling as a way of life. This has meant an increase in services and events for people who don't necessarily want a frat-school European experience.
You can now easily find house-sitting gigs or apartment rentals that allow you to live more like a grownup for very little, if any, money. Translation apps are helping travelers become more adventurous, allowing them to go to a restaurant without a translated menu (always cheaper, see above), or do their own grocery shopping with confidence. There are great meet-up websites for travelers and expats who want to learn more about the location they're in, so you can socialize and pick up tips without hanging out at the hostel bar.
And speaking of hostels, they've gotten a bad rap. Yep, you can still find run-down scary places with terrifying bathrooms (my main memory of Budapest…), but there are lot of fabulous hostels and guesthouses that pride themselves on providing well-designed rooms, lots of amenities (I think free breakfast and internet access is actually more common in hostels than hotels these days…), and also knowledgeable local staff that can help you get the most out of your trip.
5. Because why the hell not?
This may seem like a cop-out for my fifth point (hey!), but I think it is actually really important. I have made plenty of travel decisions on a whim (climbing Kilimanjaro, climbing Mt. Sinai in moccasins, going to Tokyo and Kathmandu), and they have all been worth it. Often travelers psych themselves out, treating each trip as though it might be the last one they take, wanting to do it up perfectly, and over thinking a bit. The truth is that backpacking in Europe is an affordable way to see so many amazing places and meet people, and unless you've got something better to do (I don't, even if you count eating and making money…), you should probably just go buy a plane ticket. Wing it if you have to.
But once you've bought that ticket, know that there are a ton of folks out here in the blogosphere that want to help you make it happen – but you have to take the first step!
Happy trails!
About the author:
Julia (a.k.a. The Epic Adventurer) is a travel blogger, and she spends pretty much all of her free time scheming up new ways to travel. It can be daunting, but she is here to bring you all the news, tips, and tricks! Besides the nitty-gritty of travel how-to's, Julia is really interested in the ways that traveling shapes our sense of identity. Being foreign can be an eye-opening experience, and our responsibilities and freedoms as we move around our planet are really complex. Come check her out at The Epic Adventurer!
(Visited 801 times, 1 visits today)