First-time visitors to Cancun are often so overwhelmed by the sights, sounds, and food that they don't have the opportunity to explore as much of the city as possible.
Beyond the obligatory tourist sights there lies an entire amazing town to explore and eat your way through. Why get stuck in a rut dealing with touts and inflated tourist prices? Instead, beat to the sound of your own drum and go check out these cool Cancun sights and activities.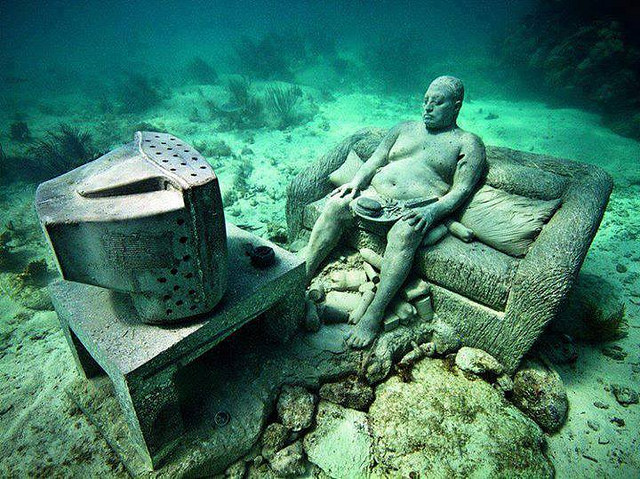 Snorkel or Dive an Underwater Museum
The Cancun Underwater Museum has become increasingly popular during the last two years because it is such an offbeat thing to do. To help combat reef damage from increased tourists, MUSA received a permit to sink 1,200 underwater sculptures in various sites that would help rejuvenate the reefs. Thus far, 500 have been placed and work is underway on additional sites and statues.
Explore an Abandoned Resort
Exploring new ruins is always intriguing because it is a glimpse into what will happen when we are gone and nature slowly swallows back up all of our creations. Tipped off by a friend as to "the only ruins in Mexico completely devoid of tourists," the abandoned Club Tulum is one sight that I have unfortunately did not have time to visit while I was back in Mexico last year. Don't make the same mistake as me — go check it out. More photos and information can be found here.
Immerse Yourself In Nature
Every first-time visitor to Cancun needs to escape the crowds of the city at some point and surround themselves with the sights and sounds of nature. My personal recommendation is to visit the Isla Contoy National Park and Nature Preserve, located around 40 km northeast of Cancun and accessible by boat from Puerto Juarez (Juarez Port) via Isla Mujeres.
Contoy Island is home to over 100 species of Caribbean birds and an important nesting ground for sea turtles. It was declared a national park in 1998 and to protect the natural wildlife there, entry is capped at 200 visitors a day, so schedule your trip ahead of time.
Learn to Surf
Surfing is a popular pastime in Cancun, as are all water-based activities. Never been before? Cancun is a great place to learn. Check out the Pipeline Surf School and ride the waves like a pro in no time. (Hopefully.)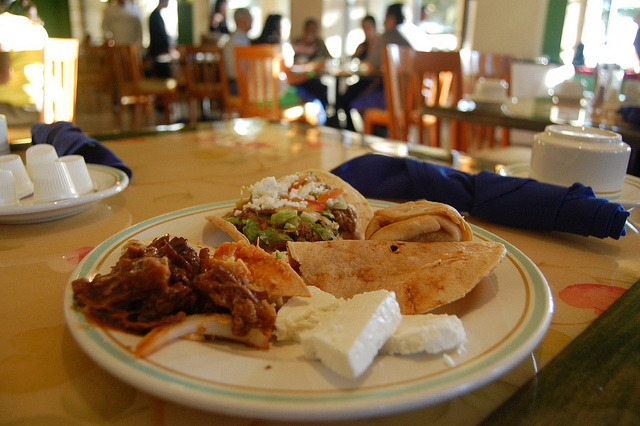 Eat Your Way Through the City
Cancun is home to a seemingly never-ending amount of delicious food. Do yourself a favor and avoid any food at your hotel (yes, even breakfast if you can manage to drag yourself out into the sunlight on an empty stomach).
The best authentic Mexican eatery in Cancun is a battle that may never be settled, but it is a fun one to partake in by eating anywhere that does not serve Western food. My personal favorite in all of Cancun is La Barbacoa de la Tulum. There, you can find tacos so good that you'll want to take them home as souvenirs.
What other recommendations or suggestions do you have?
This is a Guest Post From Derek Freal of The Holidaze
Some people eat, others try therapy. Derek Freal travels. He quit his corporate career in 2009 and has spent the last six years wandering the globe in search of intrigue and adventure.
(Visited 180 times, 1 visits today)