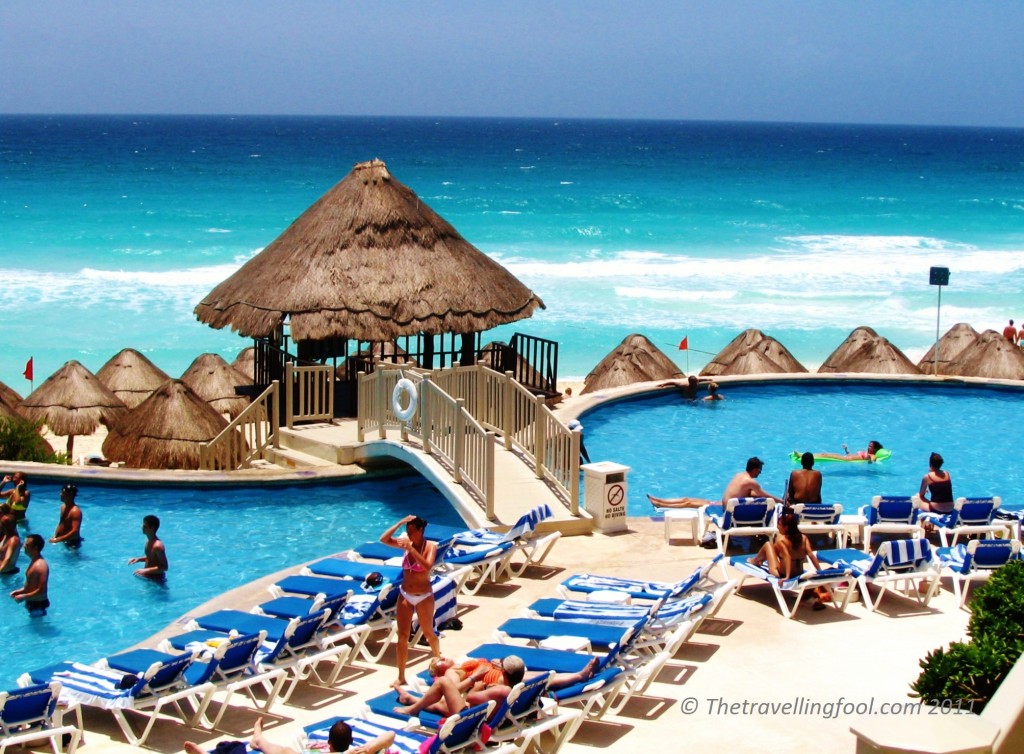 It's not for everyone but an all inclusive vacation is one very popular way to travel. When most people think of all inclusive trips they think of cruises but land based destinations are very popular also. To find out if an all inclusive trip is right for you take a few things into consideration. Do you like staying close to a resort when you travel or do you prefer to use a hotel as only a place to sleep, while spending all your time out and about? Do you like striking out on your own finding the out of the way places or prefer the convenience of a resort where there are lots of things to do? Are you more comfortable with having details taken care of or do you enjoy doing your own thing away from the crowds?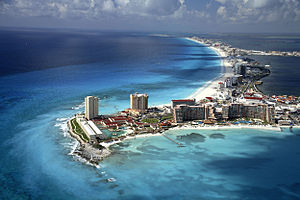 Image via WikipediaAll inclusive vacations can work with both scenarios if you know ahead of time what your getting into. Of course you really reap the benefits the more you stay at the resort but you can have the best of both worlds. There are all inclusive destinations tailored for almost every type of traveler whether it be Adults that want to get away from the kids, Singles, Couples wanting that romantic getaway, Families with children, or people that just want a place that takes care of the details and they know in advance what the costs are. And from destinations like Cancun, Bahamas, Ski Resorts and more you can find a place to suit your desires.
When booking an all inclusive get away you need to look at what your getting, not all are the same. But a good place to start is one of the major online travel sites Hotwire or Orbitz. Does your package include airfare or are you booking just the resort? Is transportation from the airport to the resort included? Does the resort have complimentary tours and shuttle services? If the resort doesn't have complimentary tours, do they have a place where you can sign up and pay for tours? What does all inclusive mean at the resort you are booking? I have stayed at a couple in Mexico and the ones that I booked included airfare and the resort, by going through an online travel site I purchased transportation to and from the resort for a nominal fee.
The resorts I stayed at had 3 or 4 restaurants, a couple of bars both inside and out by the pool, room service, snack bars, free shows at night or theme nights that you can attend if you want, free shuttle services to and from town.
The "extras" that were not included were things like spa services and tours outside the resort. Tours were available by booking directly at the resort and convenient because the tour operator picked you up there and at the end dropped you off, had tennis courts and one had a golf course for a very reasonable extra fee.
There is something to be said about having free room service, free drinks at the bars, free food at one of several restaurants, free shows and activities. Of course it isn't really free, you paid for it when you booked the vacation but when you don't carry your wallet and everything is there for the asking it gives you that feeling of being free.
One place to get great unbiased reviews from real travelers is Trip Advisor . With reviews and photos from travelers you can really find out what the resort is like. Not saying the brochure isn't accurate, but candid reports are always better. Do a little research ahead of time about the resort, any additional fees, are tips included and outside tours and you can book a vacation that will be enjoyable and hassle free.
Since I wrote this post TripAdvisor has come under some heat for alleged false reviews. As in anything else check more than one source and do your research.
(Visited 2 times, 1 visits today)