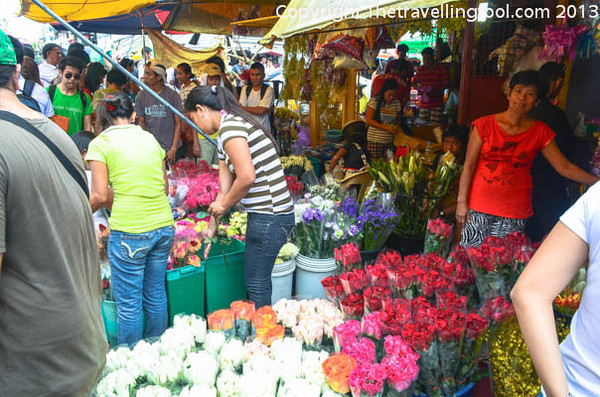 The Dangwa Flower Market also known as the Bulaklakan ng Maynila (Flower Market of Manila) is located in the Santa Cruz and Sampaloc areas of Manila in the Philippines.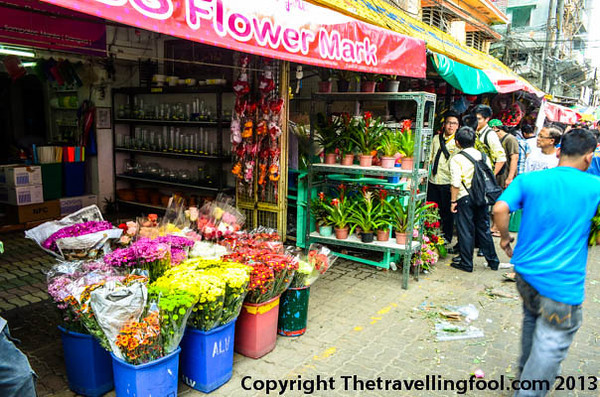 The Dangwa market has been around since the mid 1970's and was extremely popular during the Marcos regime when the market provided flowers to the large florists in town which then decorated the Presidential Palace.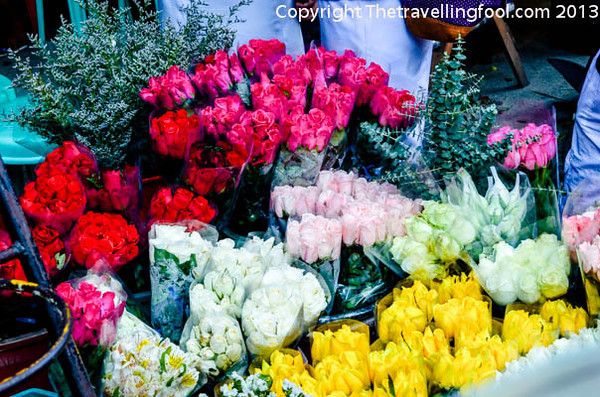 In 1994 the market began operating 24 hours a day and now dealers communicate with the growers telling them what is needed and deliveries are made fresh and fast.
The major florists in manila get their flowers here along with everyday people who flock to the market to get the freshest flowers in town.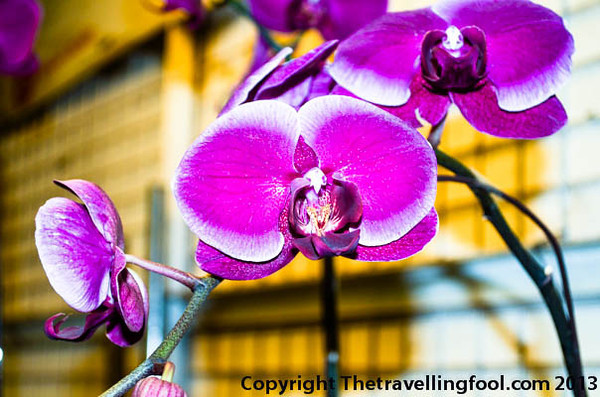 Deliveries start arriving between 8 and 10pm and continue until past midnight so the best time to arrive is between 1 and 3am when the market is buzzing with fresh deliveries and people jockeying to get the perfect arrangement.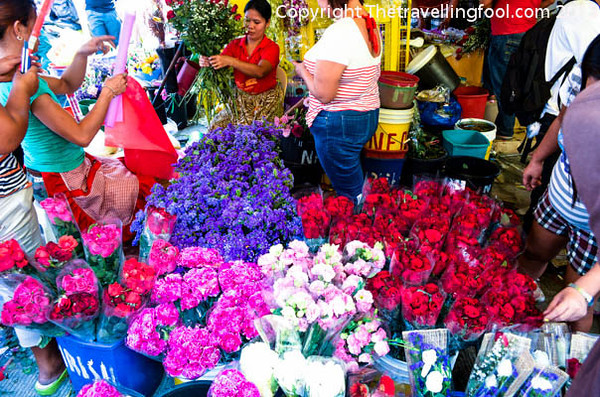 Walk through the stalls and you will find everything from plastic to real flowers. Roses, Tulips, Orchids and the lowly Daisy are on display.
Major Holidays are busy and crowded and I witnessed the day before Valentines when the streets are jammed with people and police were directing traffic.
Whether you want the perfect arrangement or just take a stroll and get some great photos a visit to the Dangwa Flower market in Manila worth a trip.
(Visited 1,190 times, 1 visits today)