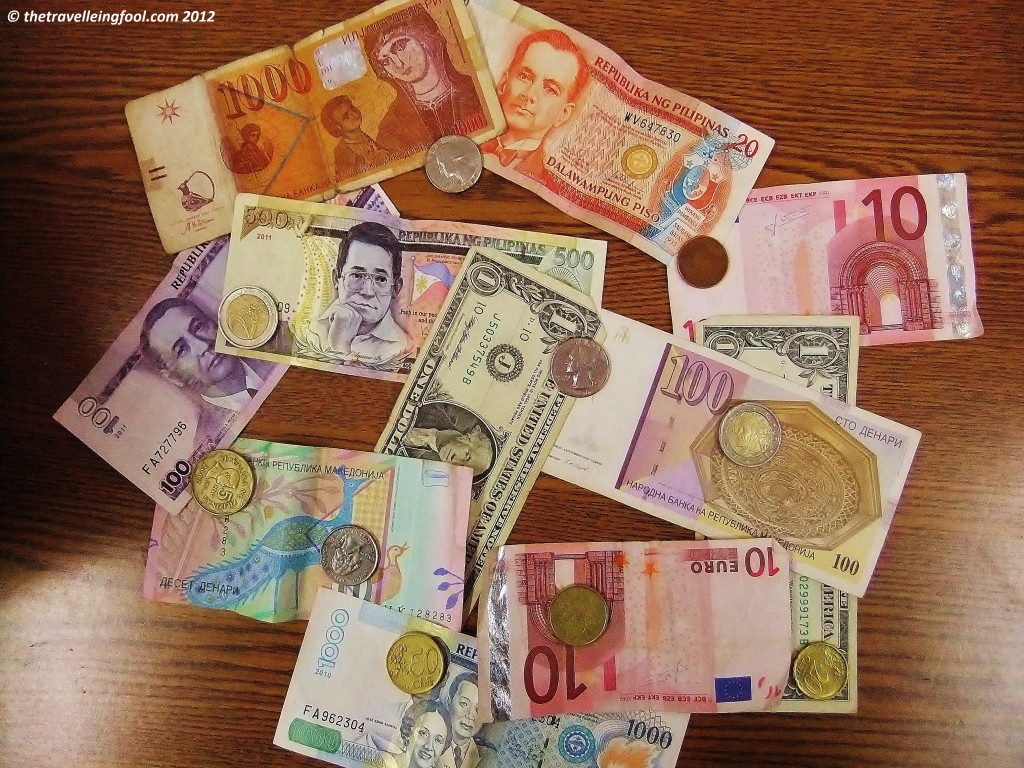 Once again I am getting ready to head out on a trip. This one takes me from the Balkans through Turkey, The United Arab Emirates to the Philippines. It's a fairly short trip but one I am looking forward to. Whenever I travel I have to dig around and see what cash is on hand. I hate arriving at a destination and having to look for an ATM so I usually keep a small amount of money available for taxis, buses or whatever. I don't carry a lot, just enough to tide me over for a day or so.
There is nothing worse than arriving after a long flight, standing in line for your bags and waiting to get your passport stamped by Customs only to have to find an ATM so you can draw some money to get you to your lodging.
I know some of you do the same thing. I currently have a stash of Euros, Macedonian Dinar, Philippine Pesos, Singapore Dollars, Emirates Dirhams, British Pound Sterling and a few others.
If I get stuck at an airport on a long layover I don't need to draw out a large sum of money just to have a beer while I wait. While everyone is standing in line to exchange money at the airport or waiting in line at the ATM I am headed out the door.
Next time you depart a country, keep a little of the money with you. If you're headed from The United States to Thailand then contact your bank a week or two beforehand and get some Thai Baht for when you arrive. If you know you're going to have a long layover in some country then make sure you have a little of the local currency on hand so you can relax and have a meal or pick up something at one of the shops without breaking out a credit card or using an ATM and paying foreign transaction fees.
It will make your arrival after a long flight just a little smoother.
Did you enjoy this article?
Subscribe for Updates
I promise not to bombard you with emails and I will never sell or share your information with anyone.