How dangerous is travel to foreign countries? Traveling to a foreign country can be exotic, adventurous and even life changing for some. Sometimes that life changing experience is good and sometimes not so good.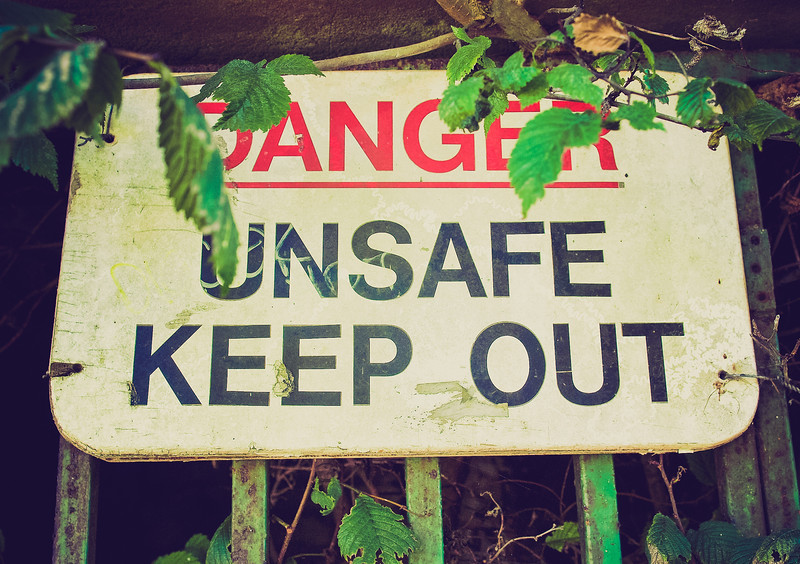 I occasionally hear from readers about how dangerous certain countries are. For the most part those perceptions are not based on facts but the experiences of the people writing. If we take out the countries that are experiencing civil unrest or have armed conflicts going on and look at the statistics, you might be surprised at how safe or unsafe your travel destination is.
The problem with statistics is that they are only as good as the data collected. In the case of crime statistics from countries throughout the world, the companies compiling the data rely on information providing by the countries. After doing a lot of research I could find very little data that reflects crime against tourists on a worldwide basis.
Crime involves a lot of different factors. A high rate of home burglary doesn't necessarily affect tourist safety. A country with a high murder rate may or may not affect tourism or even the general population. Take the following as an example.
Would you travel to a place if I told you that from 1 Jan 2016 to 20 Sep 2016 there were 484 people shot and killed, 2,645 people shot and wounded and 539 total homicides? These statistics come from a city, not a country. Some countries have lower homicide rates. These are the homicide rates of Chicago, Illinois, a city of 2.7 million. Knowing that, you might not want to travel there or even live there, however these numbers reflect crime in a portion of the city and most of those homicides are gang members targeting rival gang members.
I have traveled numerous times and for extended periods of time to the Philippines. I have never had any problems but then again I don't put myself into positions to be targeted. I have been told by a lot of people living there that the country is unsafe and to be very careful while traveling in the country. Yes, there is crime in the Philippines, including terrorist actions, kidnappings, robbery and more. Most of the terrorist activity takes place in the southern regions of the island of Mindanao. Most of the kidnappings involve wealthy people being targeted and most of the robberies and muggings happen in certain neighborhoods or when a tourist gets drunk and wanders down a dark alley in an unfamiliar place.
That is not to say things don't happen. Crimes happen everywhere in the world but there are a lot of misconceptions as to what places are safe and those that are unsafe for people living or traveling there. While accurate crime statistics for violent crimes are not always accurate or up to date. If you look at the UN Office on Drugs and Crime's International Homicide Statistics data base Out of the top 40 countries for homicide per 100,000 people, the only North American country listed is Mexico. Europe and Asia have no countries in the top 40.
For a look at crime statistics by major cities you can visit Numbeo which gets its data from surveys and includes all major crimes reported.
Recently in Houston Texas a disgruntled lawyer, who's business was going bad, took to a residential street and began shooting at anyone and everyone armed with two weapons and thousands of rounds of ammunition. Nine people were wounded before police killed the lawyer. While this is certainly a tragic issue, it does not necessarily mean Houston is an unsafe place to visit or live. Had this happened in Thailand, the Philippines, Paris or Barcelona you would have people using this incident as an example of how unsafe the country is.
The best way to determine whether the country you are visiting is safe or not is to look at the crime statistics and look at the places where those crimes occur. Some of the most beautiful Caribbean countries have extremely high crime rates and tourists may want to limit their travel to the resort areas. Some countries have high rates of crime in certain cities or in the countryside and the only way to know whether it is safe is to look at State Department Travel Warnings or check the crime statistics for various countries and cities.
There is no way to guarantee that you will not be a victim of petty or even violent crime when you travel. That is where you need to take precautions, be aware of your surroundings, be prepared and alert. Even doing that there is always a chance you might become a victim but the alternative is to stay home and never travel anywhere.
While some consider places like Afghanistan, Yemen or Sudan exotic travel destinations it is not the smartest thing to travel to a location that is involved in an armed conflict. Places such as border towns in Mexico which are controlled by drug cartels, the South side of Chicago, Mali and Lebanon are not the best choice for travel.
Having traveled throughout the world to a lot of countries I have never been a victim of a violent crime. I have caught people trying pick my pocket in Prague, came very close to getting into a dangerous situation in London, avoided a gang of young men in the Balkans and talked myself out of a situation in Bangkok. But people that put themselves into situations by being in a high crime area, walk down deserted, dark streets at night, wear expensive jewelry in third world countries, flash money or leave valuables where they can be stolen are often the ones that will tell you to be very careful because the place is dangerous.
So what do you do?
Before you travel take some time to do a little research. Check out the State Department or your country's consulate warnings for the country you are visiting. Check out the crime statistics for the city and country you are visiting. Google is your friend, do a search for "Crime statistics insert location here". Check out Google news and search for crime in a certain location. All this can be done in an hour or two.
Take precautions when you travel and be aware of your surroundings. Take a look at this article for some tips.
Realize that you cannot make yourself immune from crime but there are things to do to make it less of a possibility.
,
Save
(Visited 1,301 times, 1 visits today)