For Westerners traveling to the Philippines for the first time, one of the things you become immediately aware of is the fact that there are Security Guards everywhere.
But are they really keeping you safe?When I say everywhere I mean it. I don't think I have ever been anyplace that has so many damn Security Guards.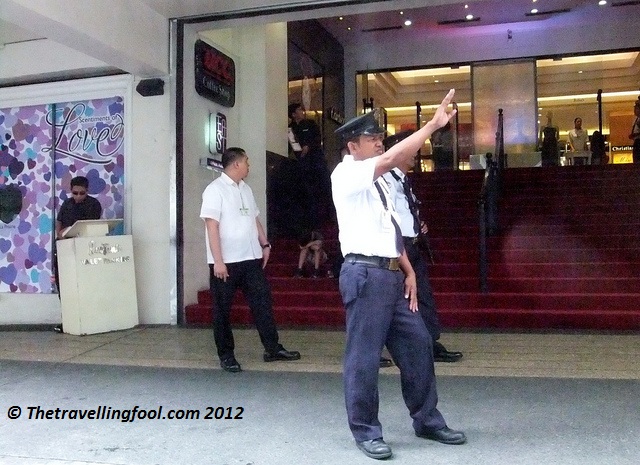 There are guards at gas stations, clothing stores, parking lots, hotels, office buildings and even McDonald's. At first your mind starts racing and wondering what the hell is so bad here that I need to be guarded when I go to the grocery store? After a while you begin to realize that these are no ordinary security guards.
I found it a little odd the first time I was in a convenience store and the guard came up and asked me if he could help me find something. I mean did he think I was there to shoplift something? Then when I went to an office building the door man opened the door and said "Good morning Sir". But then I noticed this doorman had a gun and the word "Security" on his shirt. What really did it was when I stopped by McDonalds for my Big Mac fix and I saw the security Guard behind the counter scooping ice cream for some kids. Is this keeping me safe?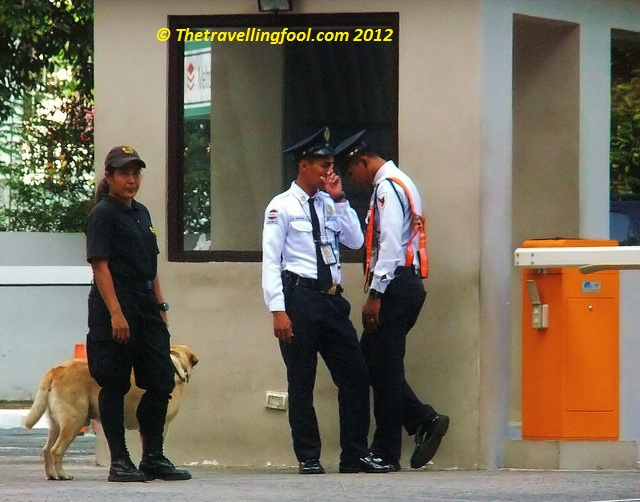 When you go to the malls there are Security Guards at every entrance. Usually there are 2 lines, one for male and one for female. You line up like school kids headed to lunch and work your way to the search area where guards holding short little wooden rods poke them inside the women's purses and tap the men on the back as they enter. Now I know what the rods are for, but I am not sure the guards do. In all of my travels to the Philippines I have only been patted down twice and not very well then. Most of the time the guard looks at everyone in line and uses his little wooden rod to wave them through.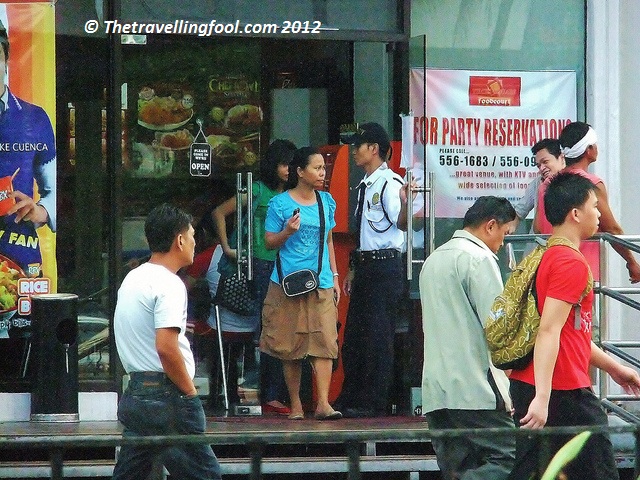 Some of these guards carry pistol grip shotguns and I have read where more than one has accidentally discharged his weapon and in a few instances shot someone by mistake. I steer clear of the shotgun toting guards, so much so that I will cross the street at times. There is something about a guy with his finger on the trigger of a shotgun that doesn't make me feel to safe.
The other problem I had was that at times I didn't know if the guy standing in the street was a policeman, security guard or traffic enforcement. You see very official looking people directing traffic, scolding drivers and telling pedestrians where to stand on the street to cross or wait for taxis and buses. In a lot of cases these are private security and not the police.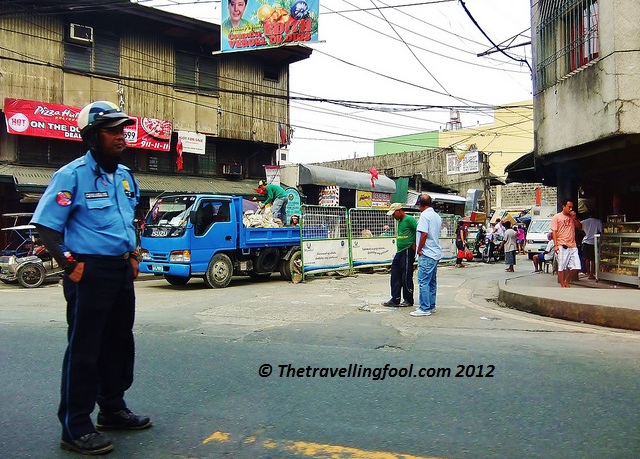 All of it makes me wonder just how well trained these guards are? Now I am sure there are some very dedicated and professional guards, I am not saying that. However with what appears to be one of the largest occupations in the country, and all of them toting weapons, just how well are they trained and do they require regular ongoing training and weapons qualifications? For some reason I think not.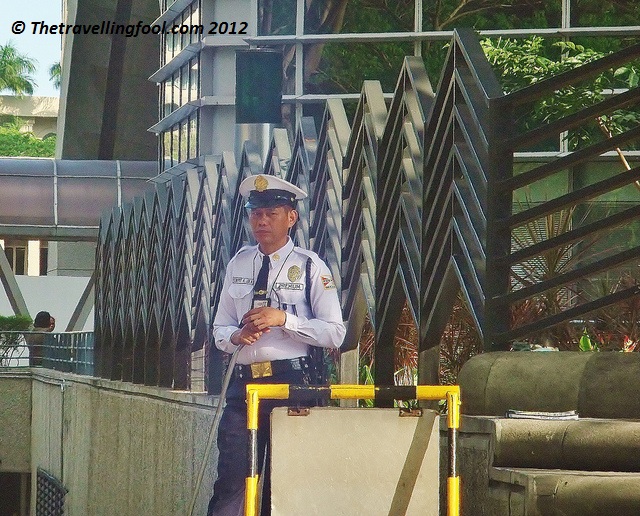 I realize that the guards are there because of possible threats. There have been cases of bombings, kidnappings and such. Maybe it is like having a security alarm sign on your door. If someone sees lots of security they won't attempt anything. But if I notice that most of the effort is for show I think the bad guys could figure it out pretty quick.
Now if you have read this blog before you know I love the Philippines and have never felt in danger anywhere I went and have always felt pretty safe. The one or two exceptions was walking into somewhere and seeing a guard with his finger near the trigger of his pistol grip shotgun.
Being retired Military and having been in a lot of hostile locations where I was shot at, I don't want my epitaph to read "Accidentally gut shot with a 12 gauge while entering Krispy Crème Donuts"
(Visited 2,223 times, 1 visits today)