I was hosted in Punta Gorda by the CVB. There are affiliate links in this article.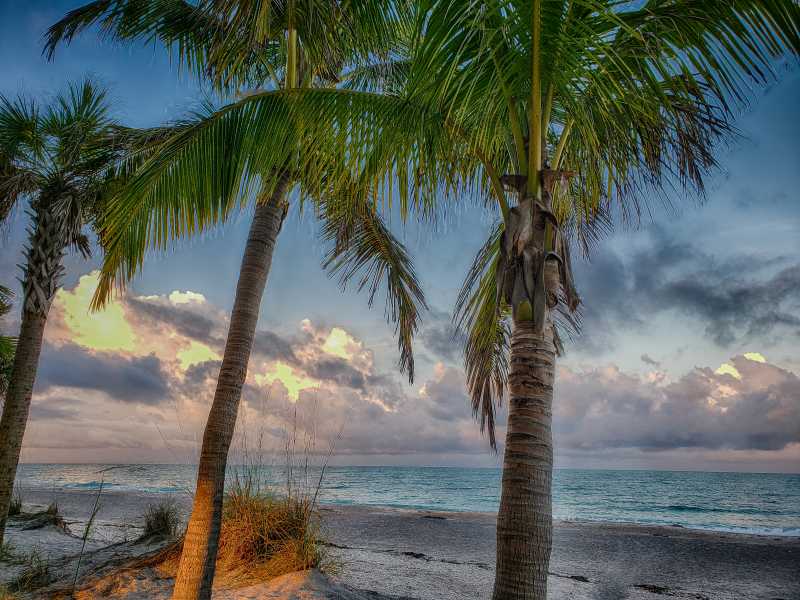 The following is a sponsored post courtesy of Punta Gorda Florida however all opinions are mine
A couple of times per year I head out with a group of guys from the group MenWhoBlog. We go somewhere for a few days for a guy's trip. So far, I have been to Nevada, where we indulged in a local delicacy, Irving, Tx and most recently Punta Gorda/Englewood Florida and the surrounding area.
One thing is for sure. The Punta Gorda/Englewood Florida area offers a lot to do and while 48 hours isn't nearly enough time to enjoy everything, you can really have a lot of fun and take advantage of a lot the area has to offer. During a 48 hour stay in Punta Gorda/Englewood Florida I was able to squeeze all of this in and it just made me want to return and spend more time.
Things To Do In Punta Gorda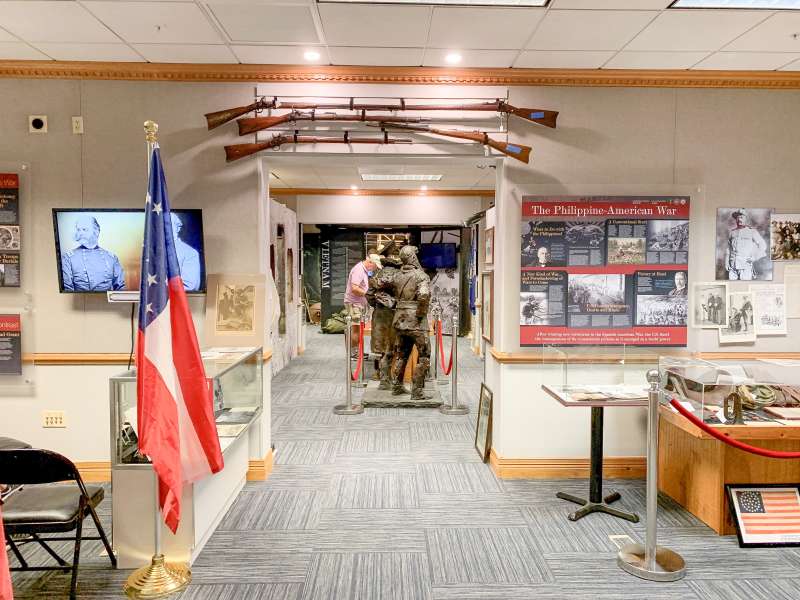 Military Heritage Museum
I have always been interested in military history. It is fascinating to see what previous generations did in order to serve their country. No matter what your political thoughts are or your feeling towards any particular conflict, if you strip that away it is all about the people who served and what they went through. The Military Heritage Museum in Punta Gorda Florida is geared towards honoring all veterans from all branches of service and using artifacts gathered over several years, to educate the public on the contributions of these veterans.
The Museum is open Monday thru Saturday 10am – 5pm Sunday 12pm – 5pm and is located at 900 West Marion Avenue, Punta Gorda Florida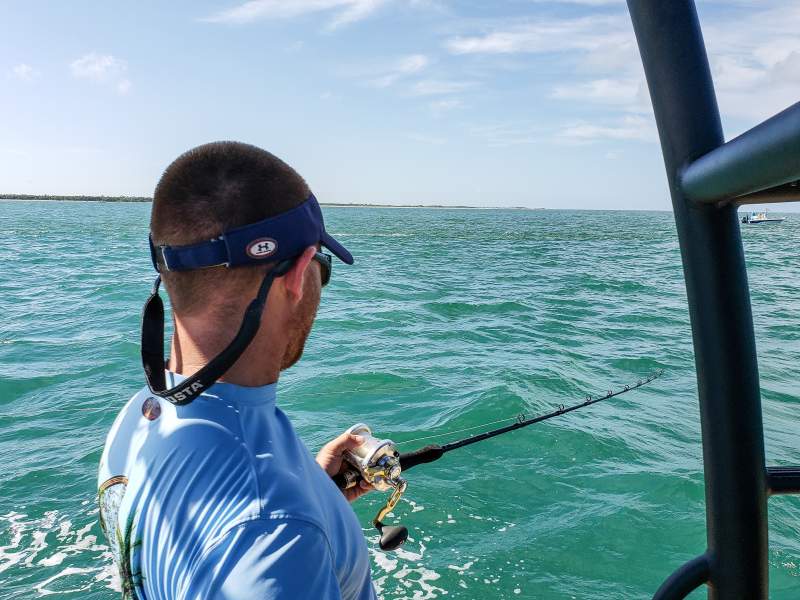 Tarpon Fishing With Fish on Charters
What would a trip to Florida be without going on a Florida fishing charter? Punta Gorda is a popular destination for Tarpon fishing and Boca Grande Pass is known as the Tarpon Capitol of the World and Fish on Charters makes it easy and fun to try your luck at landing the big one. While they run fishing charters where you can fish for all types of fish such as Redfish, Snook and others, their most popular and fun is Tarpon fishing.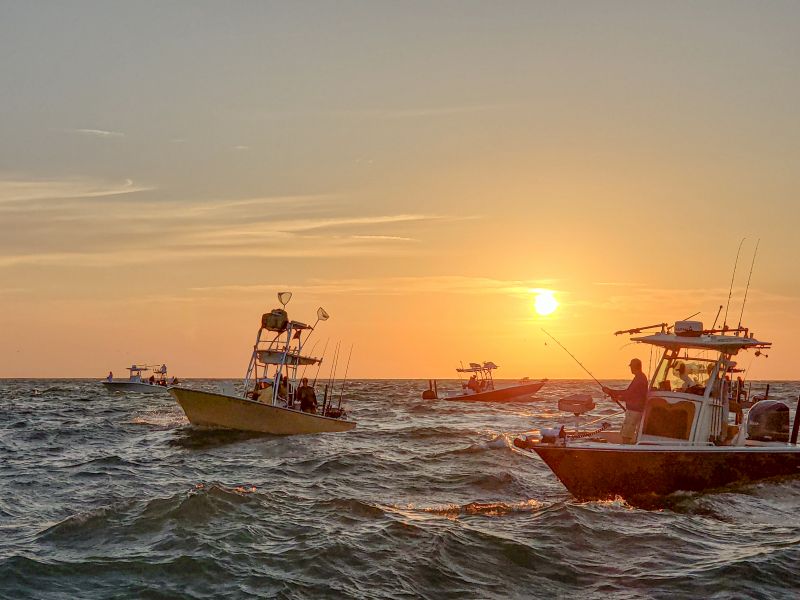 Tarpon can weigh 150lbs or so and landing one takes some time. Once on the line they will put you through a battle that could last an hour where they break the water jumping into the air. The trick to being able to land a tarpon is having a captain that knows the area, can find the fish and knows the right bait to use to catch one. Fishing charters are run year round with Tarpon being targeted from May to October. Captain Jordan Ingman can run charters day or night and I guarantee you will have a lot of fun. You can contact Captain Jordan at (941) 626-7140 email [email protected]
Find Accommodations In Punta Gorda Florida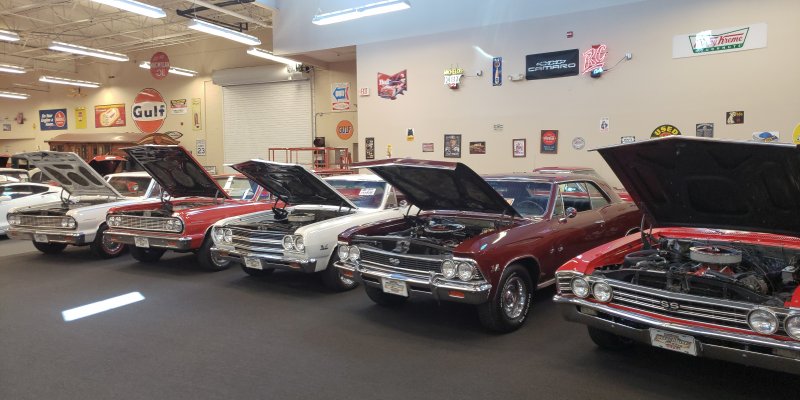 Muscle Car City Museum
Muscle Car City Museum is an example of what happens when one man turns his passion for muscle cars into a lifetime of collecting. It is however, more than just a museum full of muscle cars. There are the cars of course, the Stingray Bar and Grill where you can grab a bite or drinks and monthly car shows and flea market where people gather to show off their cars and swap or buy all types of car related items. And if you are in the market, they also have cars for sale. The museum came about when Rick Treworgy began collecting cars. Not just any car but muscle cars and Chevy's in particular.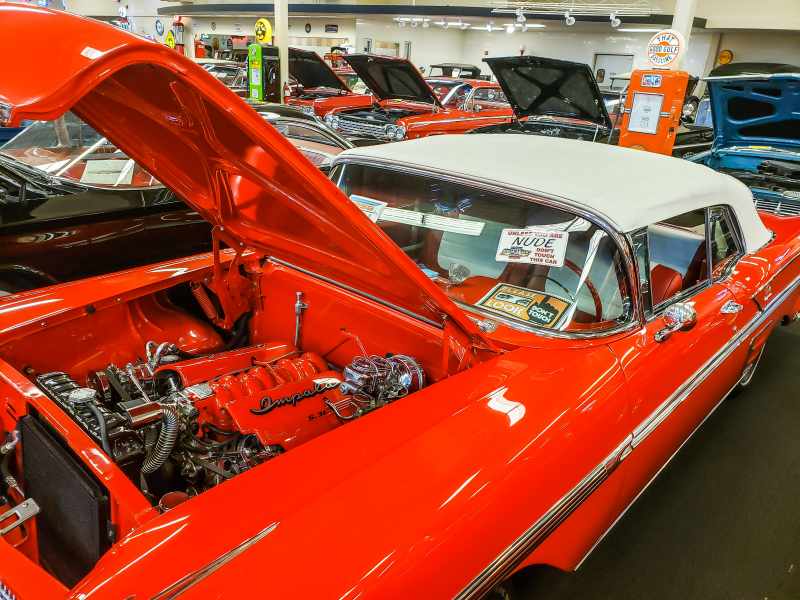 Through a lifetime of buying and collecting the result is over 200 vintage muscle cars from the 50's to the 70's. You can expect to spend a couple of hours here unless you come on a day when they are having a public car show or flea market then all bets are off, you might need to extend your stay in Punta Gorda because you will be here awhile. The museum is open 9am to 5pm Tuesday through Sunday and the Stingray Bar and Grill is open at 8 am till 8 pm. The museum is located at:
10175 Tamiami Trail
Punta Gorda, Florida 33950
Florida Tracks and Trails
I really enjoyed this place. The folks at Florida Tracks and Trails have a huge facility where you can try your hand at ATV and UTV riding on three different trails. They rent the vehicles and have all the stuff you need to cut loose and take an ATV through the winding trails and mud holes. They also have dirt bike areas, a paintball area, fresh water swimming lake with Tiki Bar and camp ground. You can read more about Florida Tracks and Trails in this article.
39450 Bermont Rd
Punta Gorda Fl 33982
Swamp Buggy Tour Babcock Ranch Eco Tour
Some of the best stewards of land and nature are large landowners. Why you ask? Well it is because that is how they make a living. By practicing conservation and seeing the land is taken care of they can continue to farm or ranch the land. Babcock Ranch has made a determined effort to preserve the land, animals and diverse eco system of their lands. Today, Babcock Ranch Eco Tours offer a Swamp Buggy tour of the property and show you how preserving the eco system and running a ranch can co-exist. For more information on Babcock Ranch Eco Tours and what to expect check out this article.
8000 Florida Hwy 31
Punta Gorda Fl 33982
Alligator Bay Distilleries Tour and Tasting
Alligator Bay Distillery is a story of two brothers living the dream. That dream being to open and run a business you truly love and see it grow. Alex Voss learned the business of making Rum while in Hawaii. Alex worked at a distillery and took the time to learn everything he could about making Rum and distilling spirits. In 2015 he returned to Punta Gorda and along with his brother, Ben, they opened Alligator Bay Distillery. Ben has a mechanical background and he keeps the various machines and parts running while Alex is the distiller. The company currently produces five different rum's and a clear corn whiskey.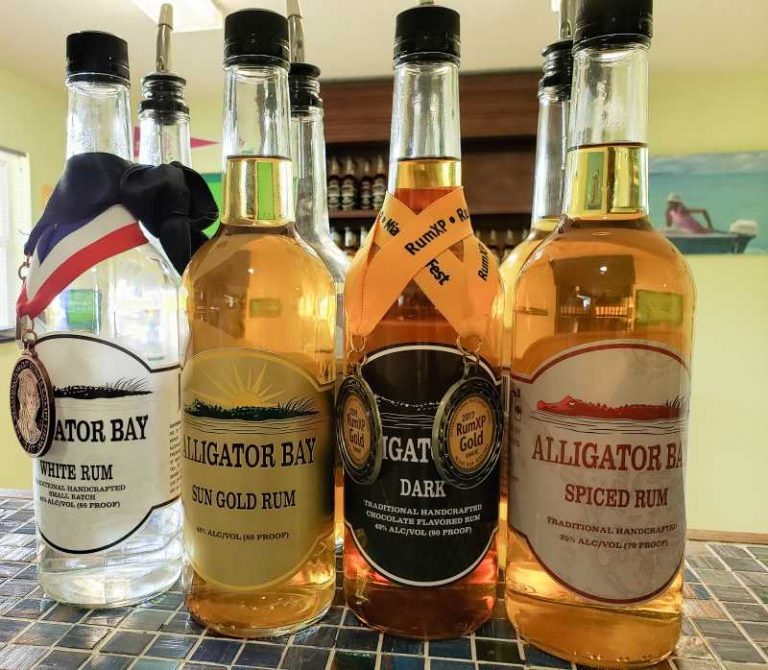 Since Alex is continually coming up with ideas, who knows what they might have on hand when you visit. The distillery is open to the public for tours and Alex and Ben will show you the operation and how Rum is made from start to bottling. Using local ingredients their motto is "Cane to Bottle". They offer 5 tours daily at the top of the hour from 11am to 3pm Monday thru Saturday. You can schedule a tour by email or phone [email protected] (941)347-8419
25522 Marion Ave
Punta Gorda Fl 33950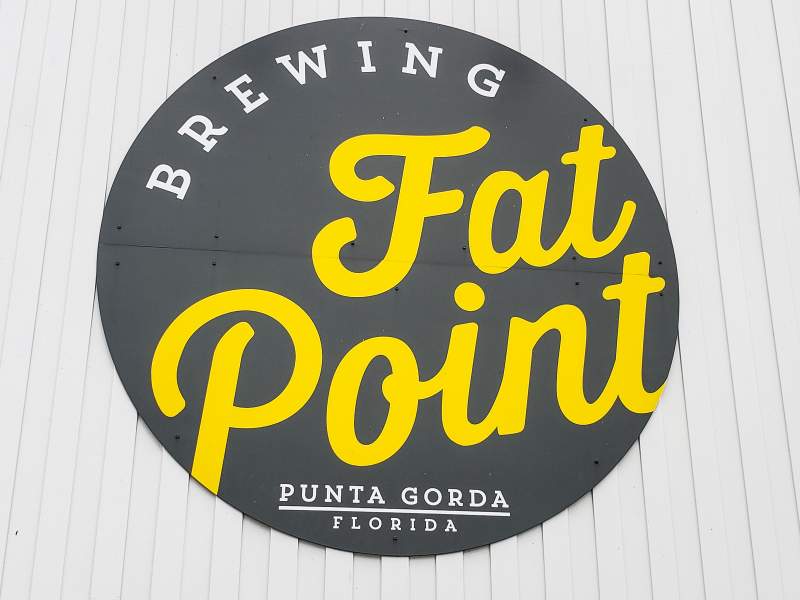 Fat Point Brewing Tour and Tasting
Just down the street from Alligator Bay Distillers is Fat Point Brewery and Taproom. Fat Point Brewery was Charlotte County's first craft brewery and has won awards for its fresh local handcrafted beers. Jesse Abate began working at Fat Point Brewery and quickly decided she wanted to do more. In 2017 she enrolled in the Brewing Arts Program at The University of South Florida St. Petersburg and after graduating was promoted to her current position as Brew Master taking her place of a growing group of female Brew Masters.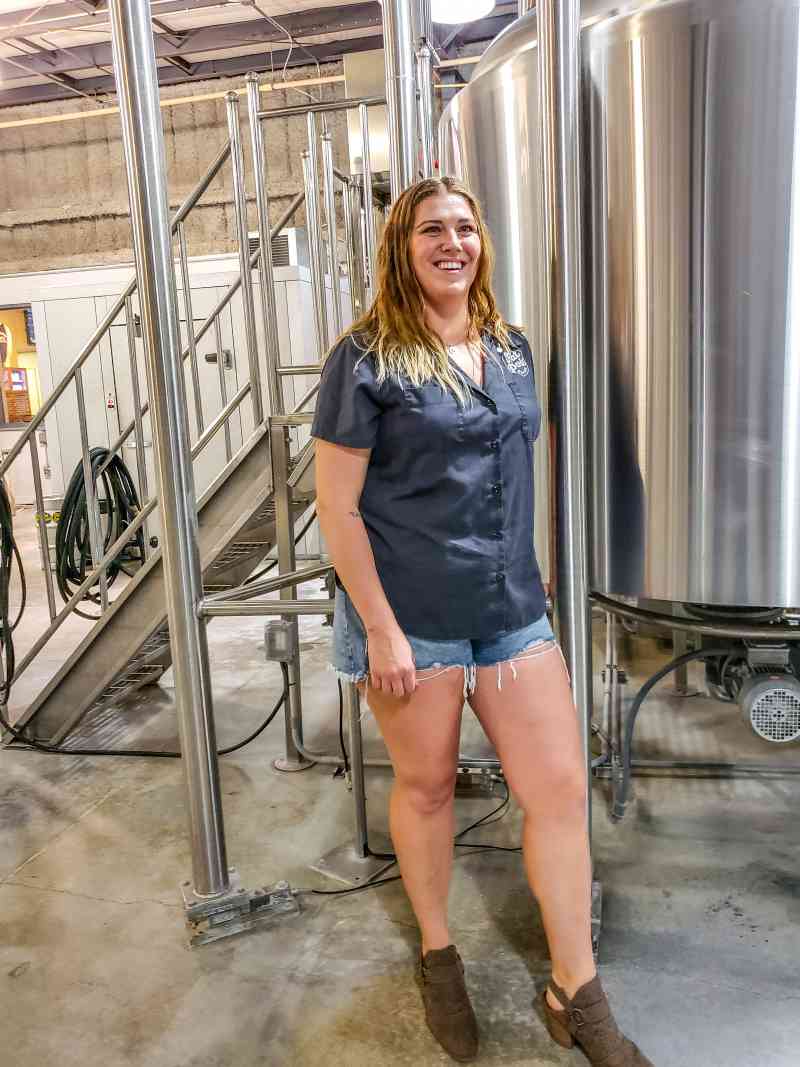 She not only manages the daily brewing of the different beers but acts as an advocate for female brewers and is a member of the Pink Boots Society, an organization that promotes females in the brewing industry. The Tap Room is a great place to sample the different beers that Fat Point brews and you can see the brewing area through the windows. If Jesse is around, which she usually is, she will be happy to educate you on the brewery and how the beer is made and if you are there on Saturday from 1pm to 3pm Jesse will give you a tour of the brewery. The brewery is open Monday thru Thursday 2pm–10pm, Friday and Saturday 11am-11pm and Sunday 11am-9pm.
611 Charlotte St
Punta Gorda, Fl 33950
Where To Eat in Punta Gorda Florida
Okay you are in Florida, on the coast, running around all day seeing the sights and you are starving. Yes, you can stop at a fast food joint and grab a burger but why do that when there are some really great restaurants? Here are the ones I visited and I gotta tell you, when I go back and I going to hit these places up again.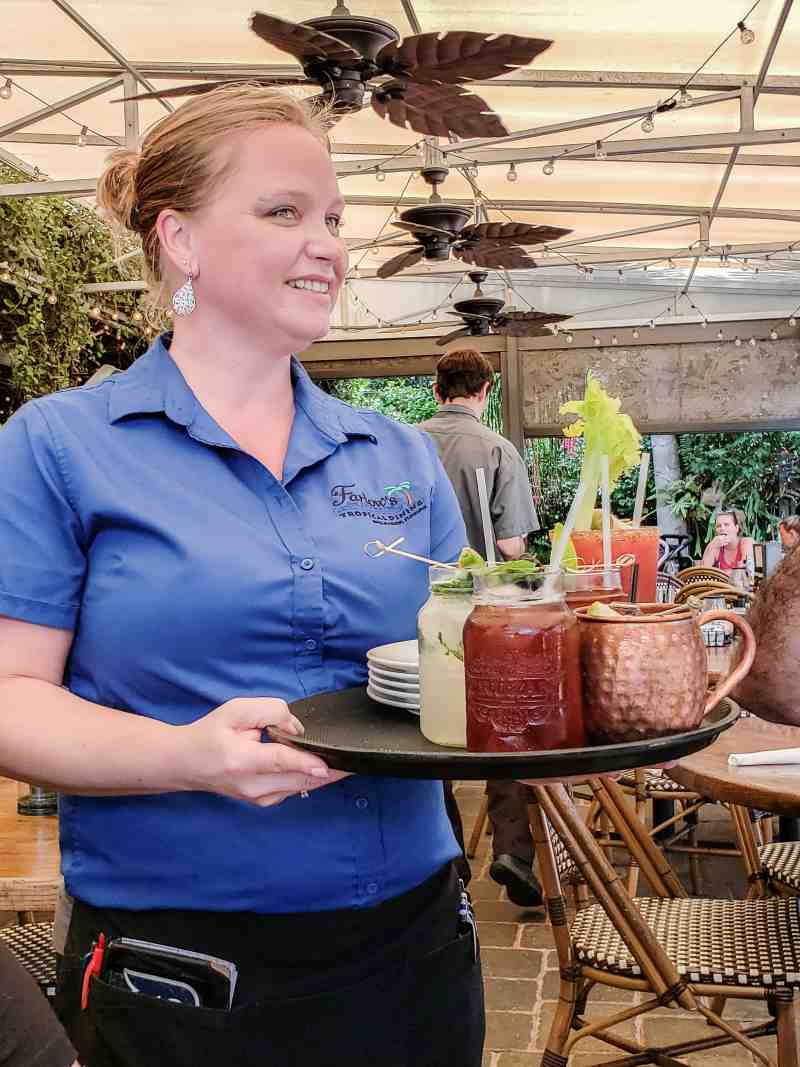 Farlows on the Water
Farlows on the Water has become an institution in the area. Located on Ainger Creek in Englewood Florida the restaurant offers both indoor and outdoor seating. Owners Keith and Laurie Farlow have managed to combine good Southern cooking with fantastic hand cut steaks, fresh seafood and Caribbean influence into a great dining experience.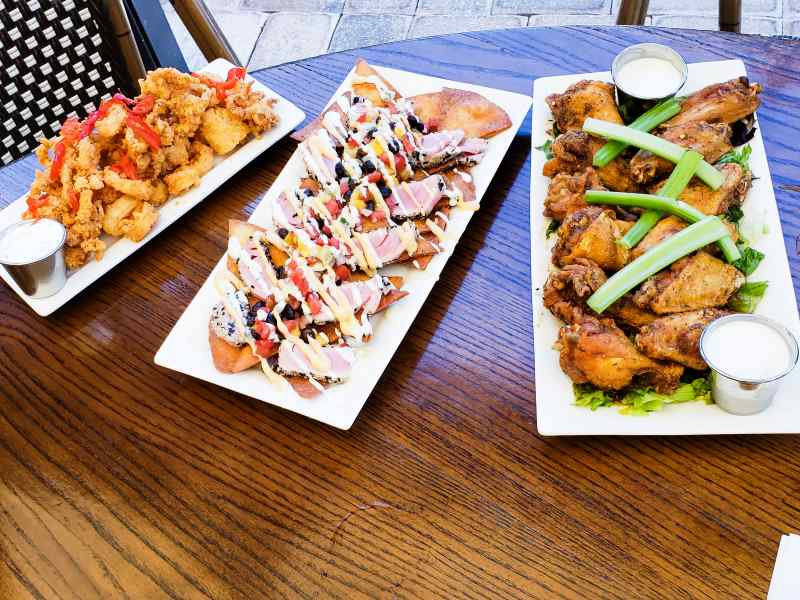 The restaurant has its own herb garden where all the herbs used in the recipes are grown and you can walk around in the garden and see what all they have. The outdoor seating is nice but if it is a little too warm for you they have a great inside dining area. As far as the food goes, all I can tell you is our group tried several dishes and each one was absolutely delicious. Fresh caught seafood, steaks, sandwiches and the desserts they have are fantastic. It is easy to see why this place is so popular.
I would recommend calling ahead for a reservation because this place is always busy. Farlows is open Mon – Sat Lunch: 11am – 3pm, Mon – Thur Dinner: 3:30pm – 9pm, Fri – Sat Dinner: 3:30pm – 10pm
Sun: Closed and Wednesday thru Saturday they have live entertainment.
2080 S McCall Rd
Englewood, FL 34224
Phone: 941-474-5343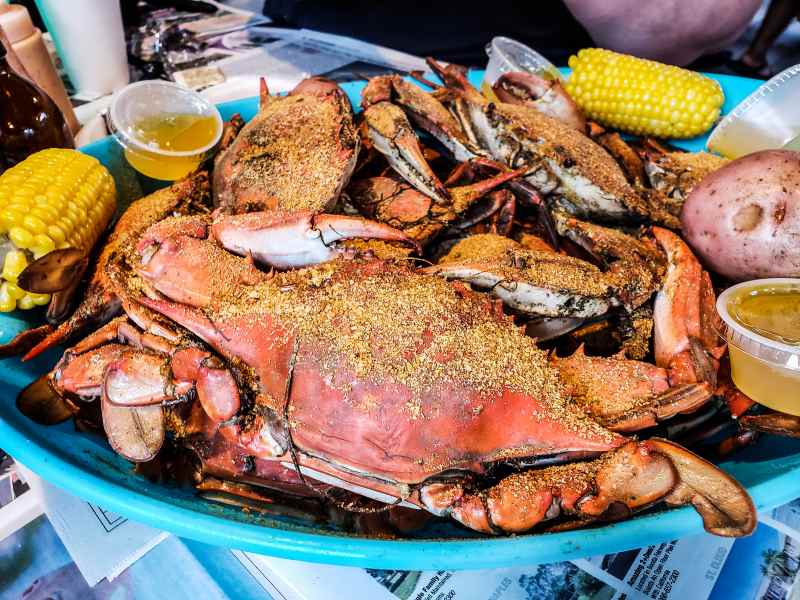 Peace River Seafood
What can I tell you about Peace River seafood? Well they have shrimp, which is good, fried fish, which is also good, an assortment of sandwiches and soups, all good. That is no reason to go to a restaurant though. However, when you add in their specialty, steamed crabs, then you have a reason to check this place out. Now I have to tell you, this is not a white table cloth restaurant with fine wine list. This is a place where the local folks that live in the area and know where to find good food eat.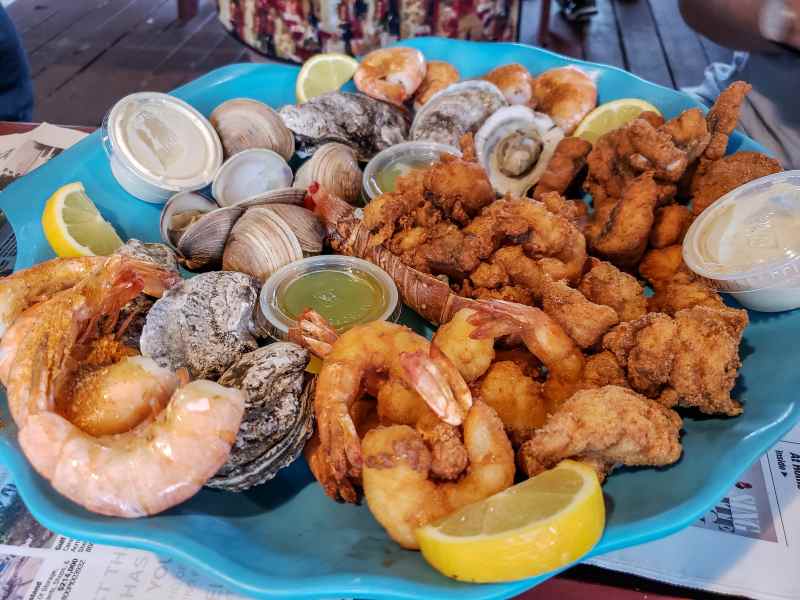 If you like crabs or if you have never had the opportunity to eat fresh steamed crabs this is the place you want to check out. The waitress will even give you a crash course on how to crack and eat the crabs. Order a platter of steamed blue crabs, grab a bunch of paper towels and dig in. You will not be disappointed and chances are you will want to return for more. Peace River Seafood is open Tuesday thru Saturday 11am-7:30pm
5337 Duncan Road
Punta Gorda, FL 33982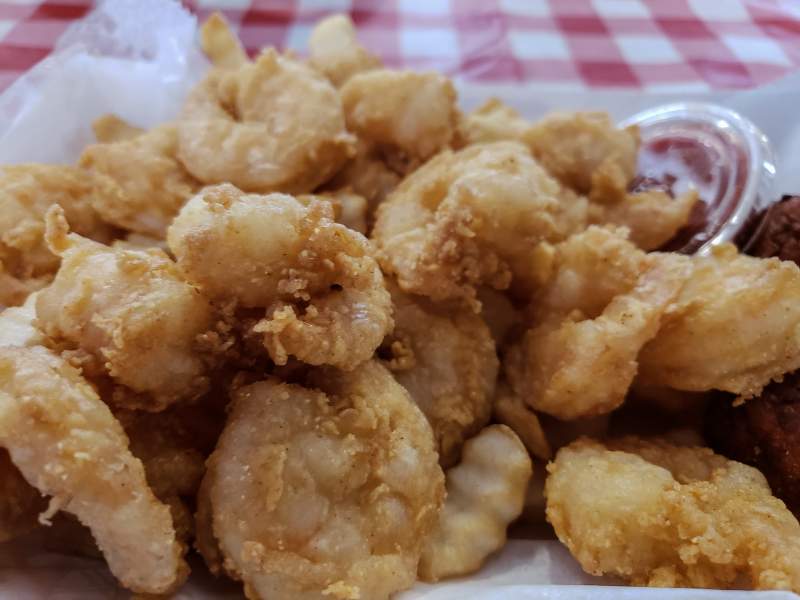 Gator Shack
Remember I told you about Babcock Ranch Eco Tour? Well after the tour and before you stop in at the souvenir shop you need to stop by the Gator Shack for some food and ice cold drinks. It's hot in Florida, I don't care what time of year you visit, it gets pretty warm. After riding around in the Swamp Buggy for an hour you will want to sit somewhere air conditioned and grab a cold drink. You might as well have lunch while your there and the food is good. The Gator Shack is run by Chef John Anderson and he makes the food from scratch. No canned vegetables and frozen in a bag hush puppies here. Open in the Summer they offer BBQ ribs, fried fish, hamburgers, sandwiches, fried shrimp and of course fried gator. If you like peanut butter then try the peanut butter pie for dessert. The Gator Shack is open 11am to 3pm located at the Babcock Ranch Eco Tour facility.
Lock N Key Restaurant and Pub
If you are in the Punta Gorda/Englewood area you want to stay on the beach, right? Well when it comes time to eating dinner you don't always want to drive into town, sometimes you just want to enjoy a meal nearby. We stayed on Manasota Key and for dinner we went to the Lock N Key Restaurant and Pub.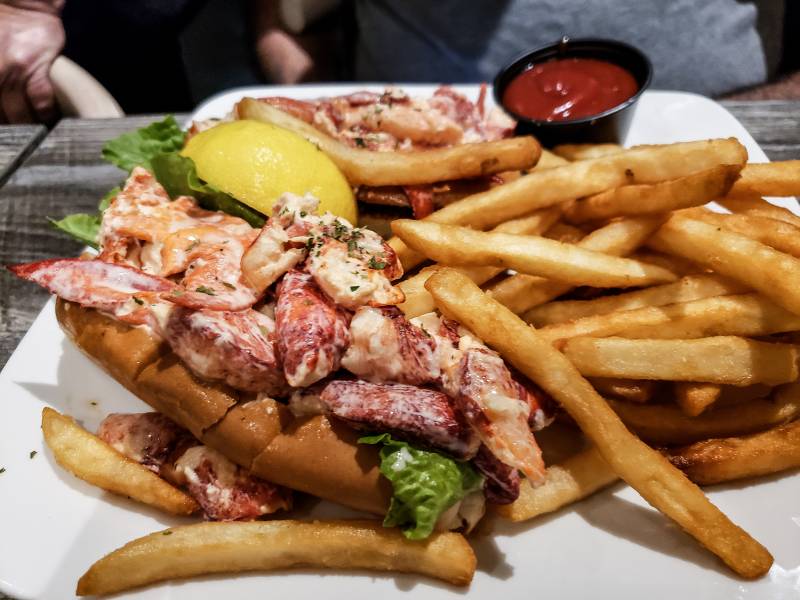 Located on Englewood Beach the Lock N Key is usually pretty busy. Fresh seafood, hand cut steaks, great burgers and a ton of cocktails to choose from make this a popular place for locals and tourists. They have live entertainment several nights during the week and there is outside seating and inside air conditioned seating.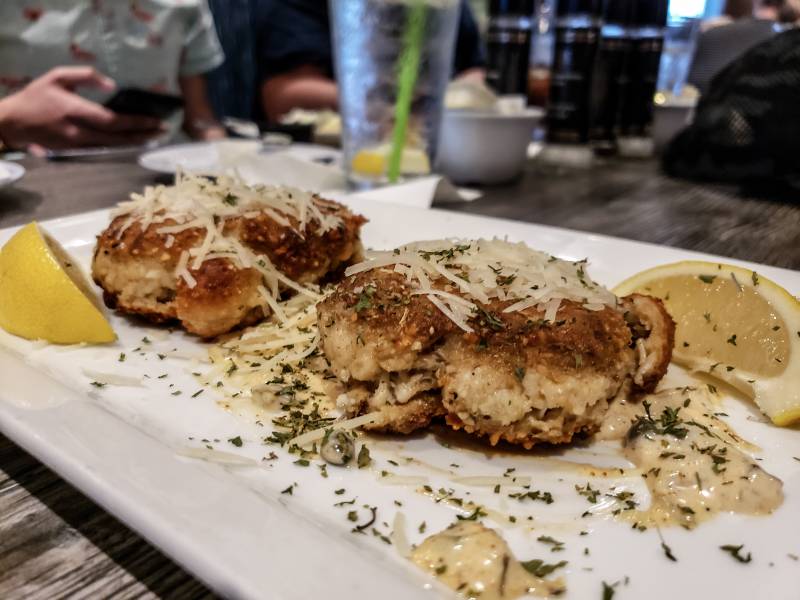 Owners Rocket and Sue Atamanchuk go out of their way to make sure you have a great time. Parking is pretty difficult at the restaurant so park across the street at the beach parking lot. Open Sun-Thur 11am-10pm, Fri-Sat 11am-11pm.
2045 Beach Road
Englewood, Fl 34223
Where to Stay in Punta Gorda Florida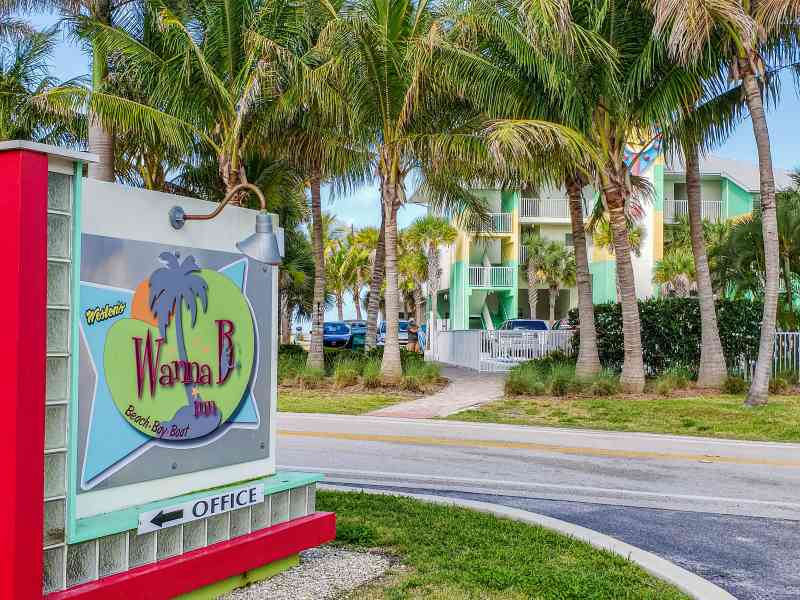 Wanna B Inn
There are a lot of options for hotels in Punta Gorda, Florida but if you are going to go to a beach destination you might as well stay on the beach. The Wanna B Inn is located on Manasota Key right on the beach. You have a lot of options at this place and they can accommodate you no matter how large your group. There are seven different properties all combined together on the beach.
The Seastar Motel and Villas have 10 gulf side and 6 poolside 1 and 2 bedroom efficiency units.
The Nautilus has 6 efficiency, 6 one bedroom and 9 two bedroom units just steps from the beach. These come with living areas and kitchen.
Sand Dollar Circle has 17 one and two bedroom units with views of the beach or poolside.
Conch Courtyard gives you the feeling you are in a beach cabin, well because you are. There is one efficiency, four one bedroom, three 2 bedroom and 1 three bedroom units.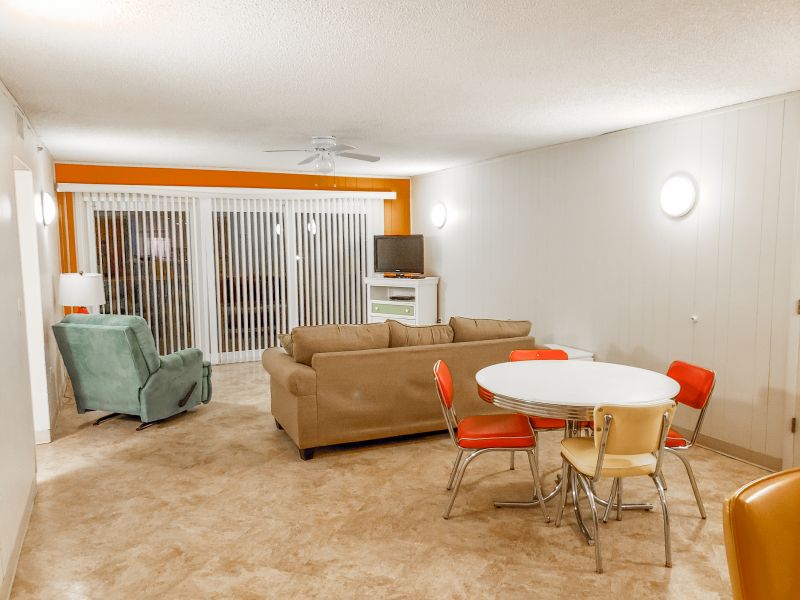 Dolphin Retreat has 3 efficiency, 4 one bedroom and two 2 bedroom units and its own pool.
Manatee Manor is located on the boat dock side across the street from the beach. There is 1 one bedroom, 2 two bedroom and 1 three bedroom units.
Catfish Cove is located next to the office right on Lemon Bay and is a 2 bedroom unit. This is great is you need access to the docks since it is steps away.
Wanna B Inn also has a fishing dock and boat slips, offers kayak rentals and 900 feet of beautiful beach on Manasota Key. They also post schedules of sea turtle nesting during the season. Walk along the beach and you might find shark teeth. If you are looking for a great base to explore Punta Gorda and the surrounding area or just want to chill on the beach this is a great place with friendly staff.
<<<Find the best deal, on The Wanna B Inn and read what other travelers have to say at TripAdvisor>>>
So, there you have it. If you want a great getaway head to Punta Gorda/Englewood Florida. While I would recommend spending at least a week, you can see a lot in 48 hours, which is great is you only have a weekend to spend.
(Visited 4,464 times, 1 visits today)