Howdy, I'm from Texas. More than one Texan has spoken those words.
When people travel, especially internationally, they usually get asked "Where are you from?" You often hear the U.S., Canada or Germany.
Ask a Texan and you won't get the U.S., no sir, you will hear Texas. After all from 1836 to 1845 Texas was a country and in the minds of a lot of Texans, still is.
Ask someone to describe a Texan and they will probably tell you Texans are braggarts.
Of course that's not the way a Texan sees it .

If we Texans, yes I am from the Great State of Texas, tend to be a little proud of our State it's hard to blame us.
After all you rarely hear someone as proud of their State and place of birth. And let's set the record straight. You're a Texan if you were born in Texas. Others have immigrated to Texas and call themselves Texans. We tolerate them claiming Texas as home and don't raise much of a fuss about it, Texans are hospitable that way, but we all know they're immigrants.
There is an old adage ""Never ask a man if he's from Texas. If he is, he'll tell you; if he isn't, don't embarrass him."
Texas holds a few records in "the world's largest" category.
World's largest Livestock show – Houston Livestock Show and Rodeo

World's largest honkey tonk – Billy Bob's in Ft Worth

World's largest cowboy boots – North Star Mall San Antonio

World's largest backyard swimming pool – El Campo Texas
World's largest BBQ smoker – Brenham Texas

World's largest military base – Ft Hood

World's largest HDTV – Texas Motor Speedway

World's largest flea market – Canton Texas

World's largest convenience store – Buc-ees in New Braunfels

World's largest Bat Cave colony – Bracken Cave San Antonio
Texas has a lot to offer tourists. In fact in 2013 Texas was visited by 1.57 million overseas visitors (excluding Canada and Mexico).
Why do people visit Texas? Well, there is a lot to see and the whole state really doesn't look like what most people think.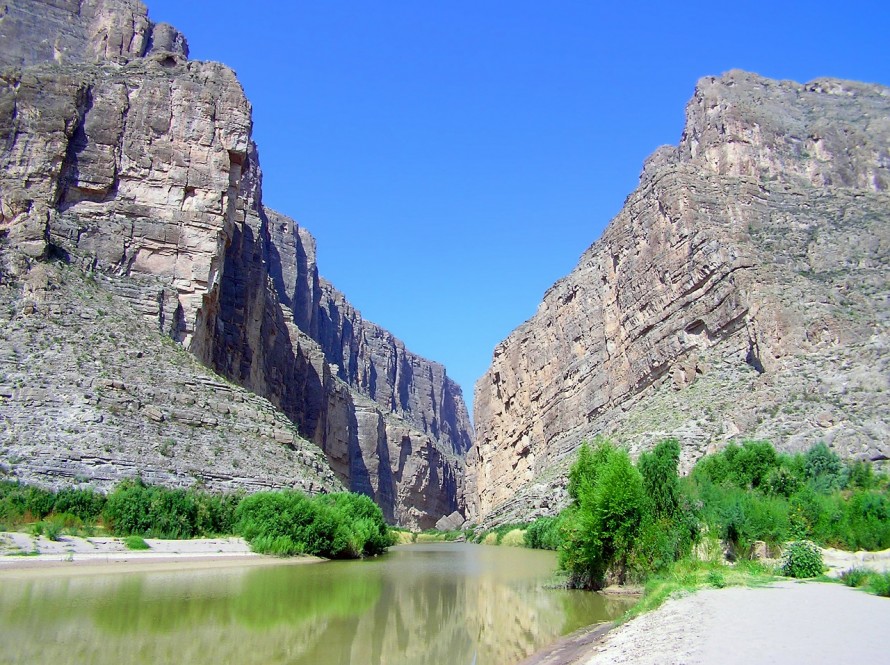 Texas has everything from wide open spaces, beaches, mountains and yes trees. In fact there are four National Forests in the State.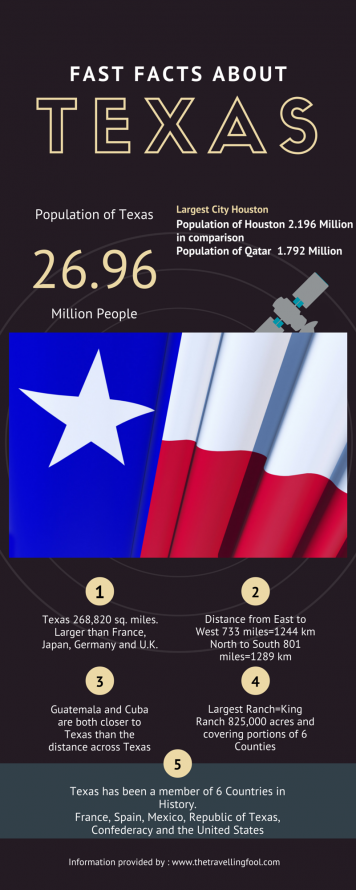 With all the different things to see and do, not to mention the BBQ, it's no wonder Texas draws lots of tourists.
Speaking of BBQ any Texan will tell you that the stuff you find in Kansas City or Memphis isn't bad, it's just not quite up to par with true Texas BBQ and the mecca of Texas BBQ is found in Central Texas.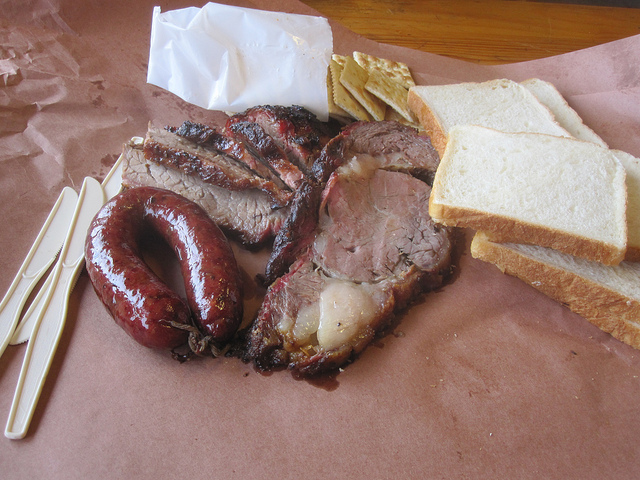 You will find BBQ in sit down eating establishments, sold out of food trucks, sold inside gas stations and being prepared in most backyards on any given weekend.
The city of Lockhart Texas has long been recognized as a BBQ lovers dream destination. With a population of 13,098 and 4 BBQ joints, we call 'em joints not restaurants, Lockhart has a place for every 2600 citizens. That doesn't count the smaller places.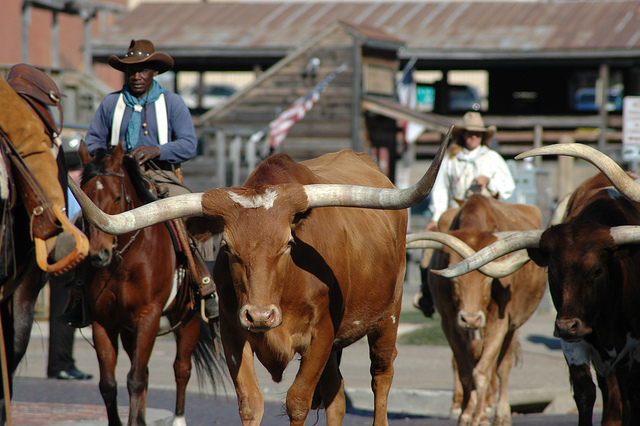 When people think of Texas they think of cowboys. Texas still has a lot of working cowboys on ranches big and small. Images pop into your head of a romantic life riding in the wide open spaces free from the modern hassles of city life. Having worked on my Uncles ranch I can tell you, it is long hard work.
I remember being woken up at 4 am by my Uncle standing over me, already dressed and the smell of coffee coming from the kitchen. I would climb out of bed, get dressed and stumble into the kitchen looking for breakfast only to be greeted by my Uncle handing me a cup of coffee and telling me to grab a couple of biscuits and get moving, we're late. We would head out and spend all day doing working on the ranch only returning to the house around 7pm. Looking back now I wouldn't trade those days for anything.
Speaking of ranches, Texas has some big ones. From the King ranch which is 825,000 acres and spread out over several counties to the Waggoner Ranch which is the largest contiguous ranch in the United States and comprises 535,000 acres.
Besides wide open spaces there are also great beaches and lots of coastal shoreline, 367 miles of shoreline to be exact.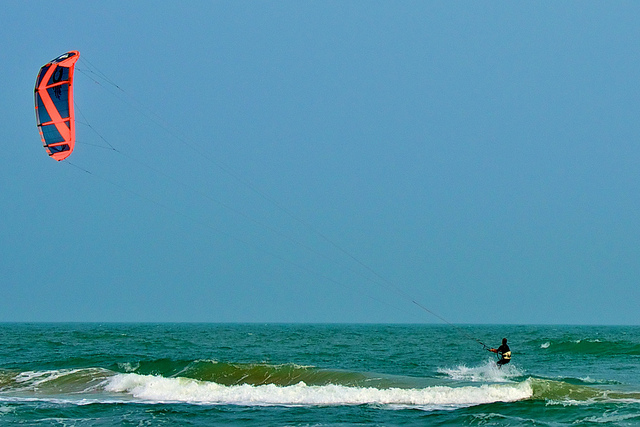 As you can imagine by now, there is a lot to see in Texas. Big Bend National Park in West Texas, Padre Island National Seashore, The Alamo and famous River Walk in San Antonio, Ft Worth Stockyards, Houston Space Center and Galveston Island.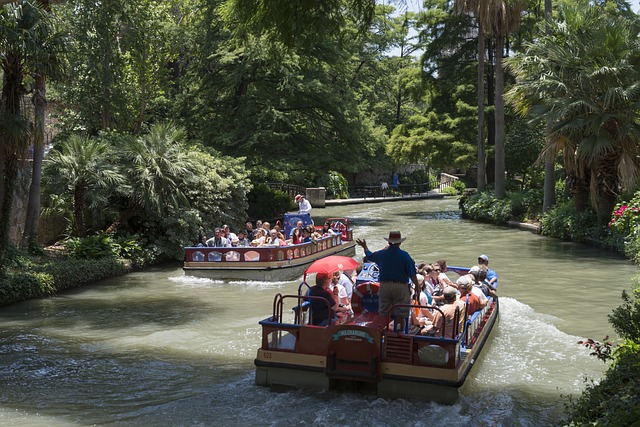 The Houston Livestock Show and Rodeo is the world's largest livestock show and the richest regular season rodeo. It also offers world class entertainment. Since the 1930's entertainers such as Elvis Presley, Bon Jovi and ZZ Top have all played the rodeo.
Austin is the capital and by most Texans standards is a little weird in fact Austin has adopted and embraced the slogan "Keep Austin Weird".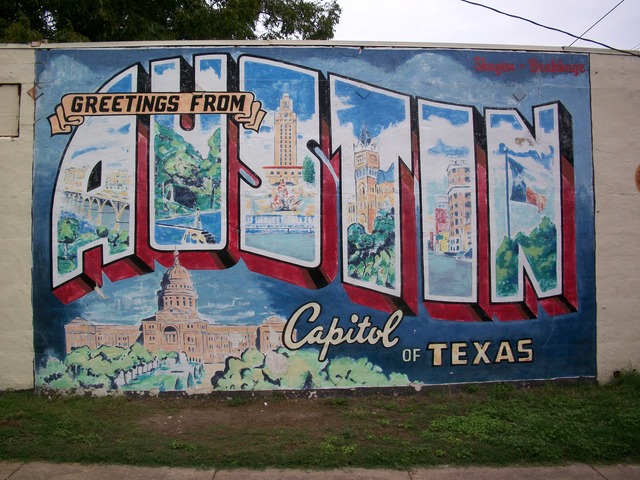 Austin is also the host of the annual South by Southwest festival, an event showcasing music, independent films and emerging technology.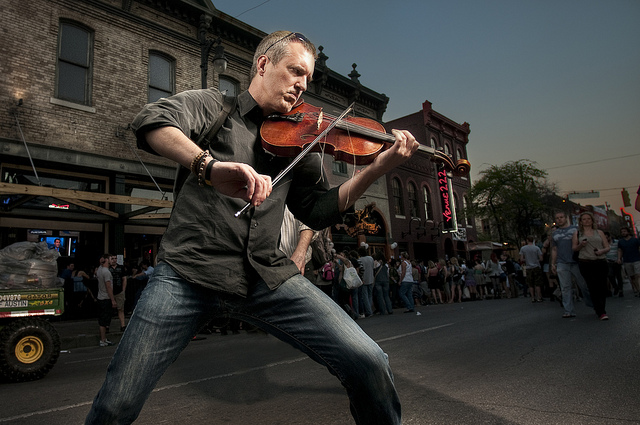 Often billed as the Live Music Capital of the World, Austin showcases up and coming and established music acts in small music halls and bars all around town. From 6th Street to the Warehouse District and other parts of town, you can always find a venue to suit your taste.
You like road trips? You better pack a lunch. It is closer to drive from El Paso Texas to Los Angeles California than it is from El Paso to Beaumont. That is why Texas has 14 International airports. But hit the road and you will find some great scenery and some really interesting towns to stop at and visit.
The longest highway in Texas is US 83 which stretches 899 miles from the Oklahoma state line near Perryton to the Mexican border near Brownsville.
While you're at it keep a lookout for those Texas Historical markers, they are everywhere.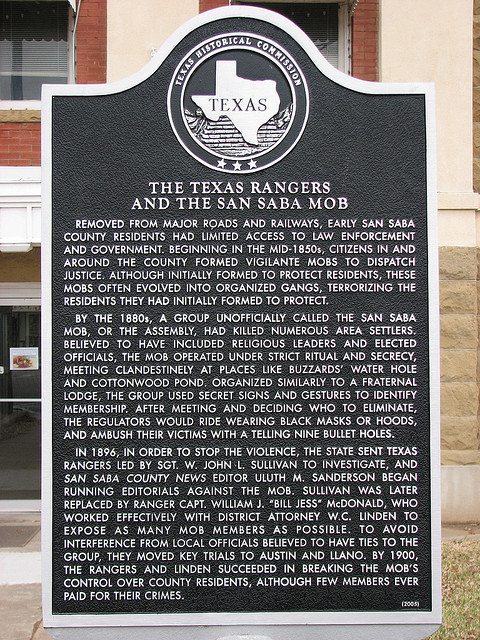 Texas has a little something for every tourist, whether you want to take a road trip or stay awhile in one city.
"I have said that Texas is a state of mind, but I think it is more than that. It is a mystique closely approximating a religion. And this is true to the extent that people either passionately love Texas or passionately hate it and, as in other religions, few people dare to inspect it for fear of losing their bearings in mystery or paradox. But I think there will be little quarrel with my feeling that Texas is one thing. For all its enormous range of space, climate, and physical appearance, and for all the internal squabbles, contentions, and strivings, Texas has a tight cohesiveness perhaps stronger than any other section of America. Rich, poor, Panhandle, Gulf, city, country, Texas is the obsession, the proper study and the passionate possession of all Texans."
John Steinbeck, Author 1962.
Save
(Visited 1,929 times, 5 visits today)