Sitting on a nondescript side street across the runways of Hobby Airport is the 1940's Air Terminal Museum in Houston Texas. Visiting this museum will bring back memories of when flying was a special occasion for some people. For others, it will make you wish we could go back in time, before hour long TSA check in lines, rude passengers and the airlines treated people as customers instead of a commodity to be shipped from one place to another.
The Air Terminal Museum is housed in the original art deco air terminal building built in 1940. The terminal was the only commercial air terminal in Houston until 1954. From 1978 to 1998 the building sat vacant until the Houston Aeronautical Heritage Society was formed and restoration began. Since then, the building has been restored and now houses photos, artifacts and memorabilia from now defunct airlines and important events in aviation history.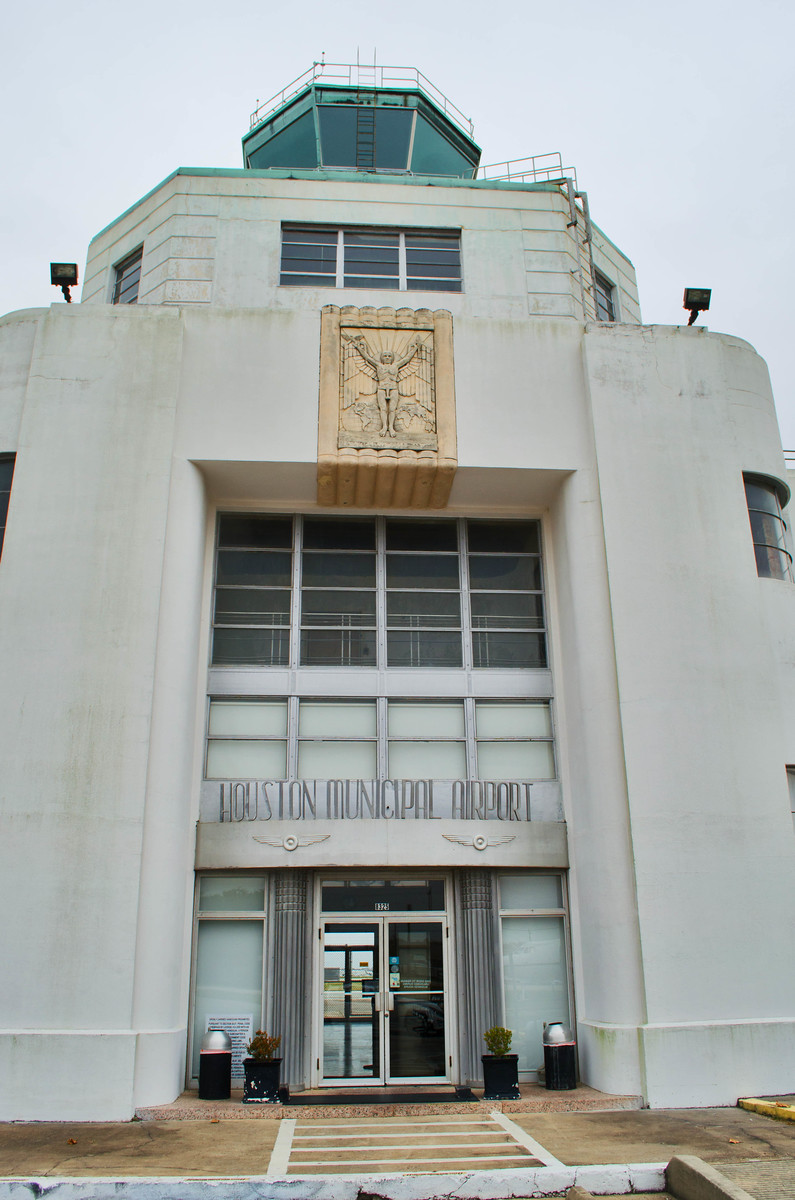 The interior of the building has been restored to show what it looked like along with various displays.
The ticket office is just off the lobby and a far cry from today. Long before online ticketing, lost luggage and long lines for check in, you just walked up to a person at a desk and bought your ticket.
Throughout the museum there are displays, photos and documents showing early aviation in Texas and throughout the country.
Displays showing what your stewardess would have worn throughout the years.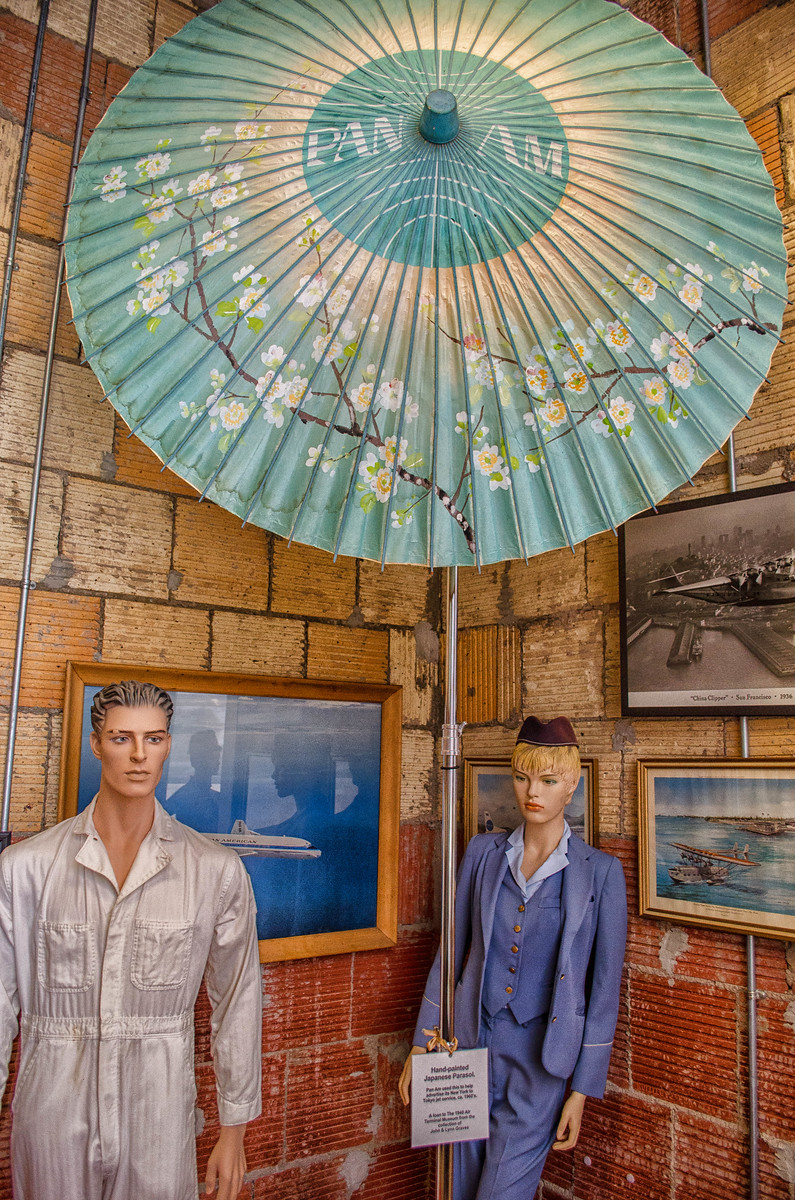 There are also a lot of displays about airlines that no longer exist.
You hear stories about airlines wanting to weigh people today. They actually used to, check out the first ticket issued by Texas Airlines.
Just imagine. Breakfast in Houston and lunch in Chicago, who would have thought?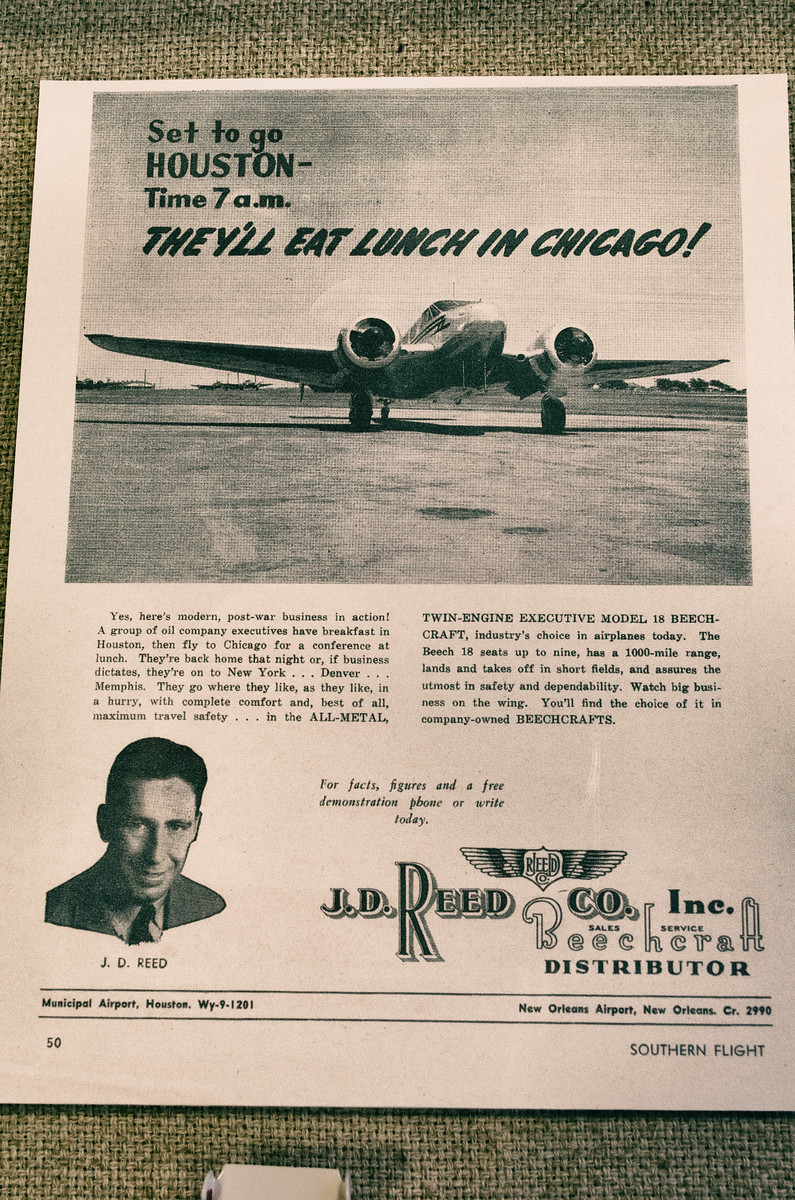 Learn to fly for under $70.00
Who remembers Braniff Airlines?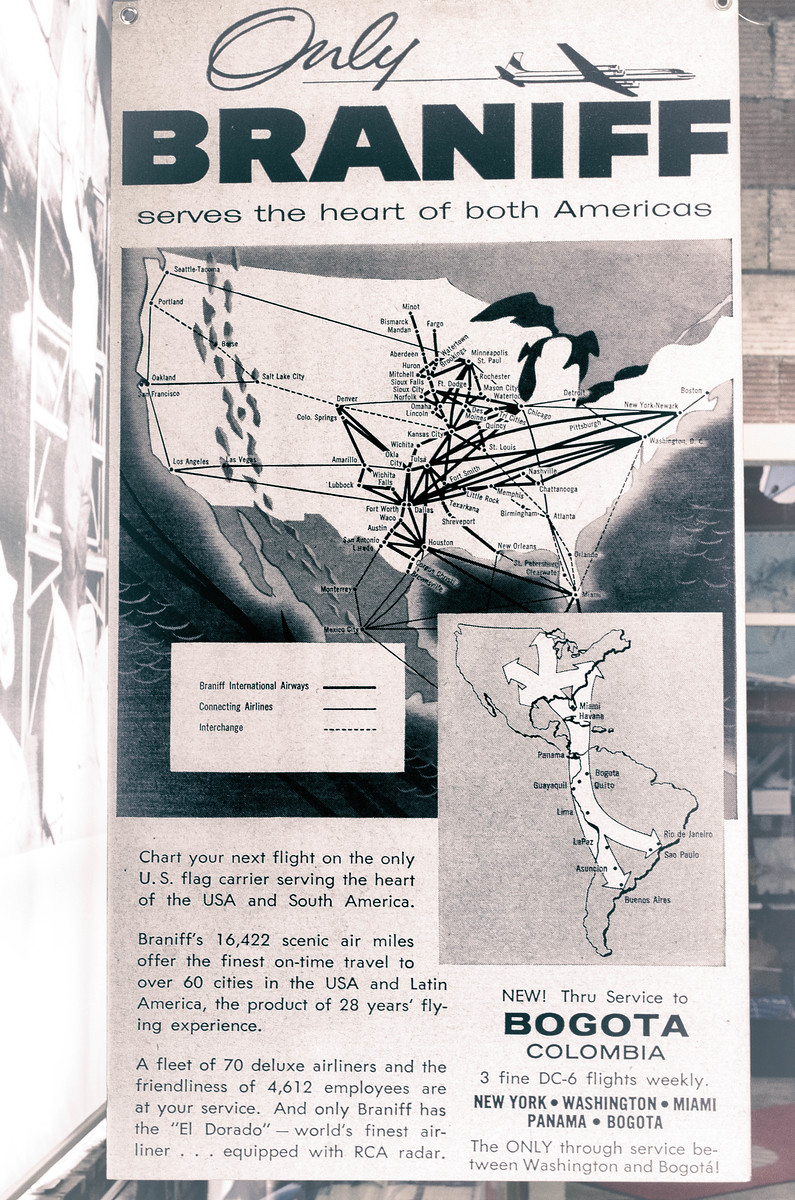 The Air Terminal and surrounding airfields played an important part in military history also. Check out the name on the nose of the plane.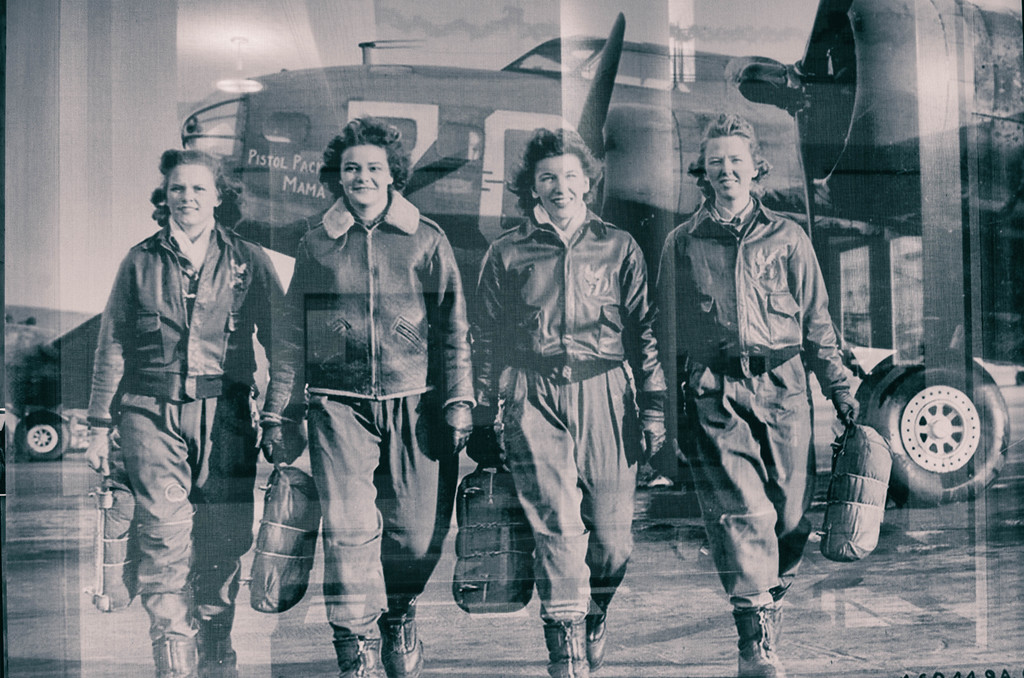 Notice how everyone is dressed? Everyone s wearing suits and ties. No one in pajamas or sweatpants.
Outside the terminal sits a Lockheed Model 18 Lodestar. This plane has been in continuous service since 1942 when it started off in the service of the US Air Force and later converted to business flight for various oil companies. The museum fires it up once in a while and takes a turn around the runway.
The plane seats eight in a lot more comfort than some planes today. Notice how the seats face each other and the very small overhead bin toward the front?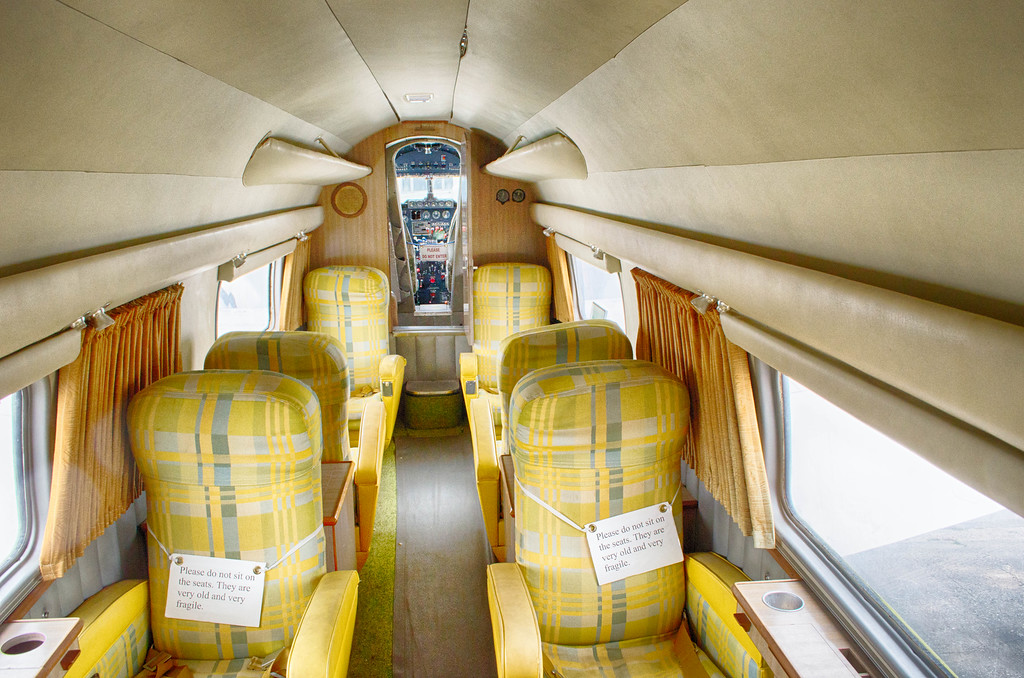 The stewardess, yes they were called stewardesses, sat in a small place in the "galley" which consisted of a small sink and cabinet.
The pilots were pretty cramped also.
There was however a lot of room in the toilet. Imagine a modern flight with this much space. Notice the doors at the back? They actually lead to the tail of the plane. Security was not much of an issue.
The museum also acquired the 1929 Carter Field Airmail Hanger, which was originally the first airport building used in Houston. The hanger houses some of the museums aircraft along with a couple of flight simulators. Here is what it looked like when it was being used as the airport. For a brief time the airport was renamed Howard Hughes Airport, in honor of one of Houston's favorite sons, but had to change back when the Government stated you could not name a public airport for a living person.

Notice how the truck pulls right up to the plane in the hanger while the passengers wait patiently to board.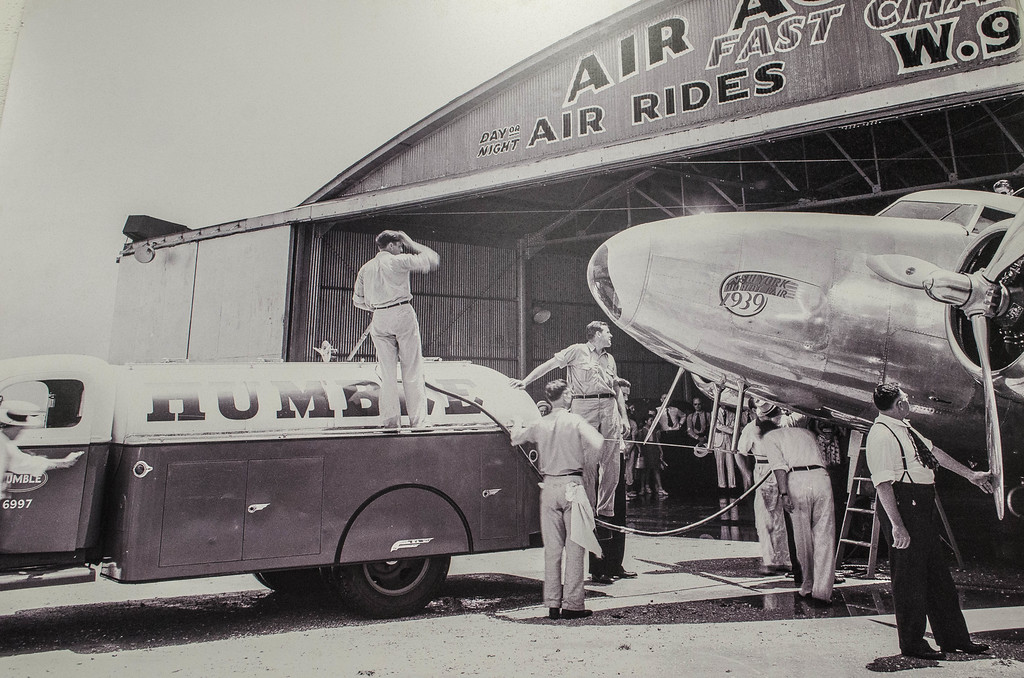 The hanger houses some of the museum aircraft along with three flight simulators. Unfortunately the simulators are not in working order but you can sit inside them and check them out.
One of the planes on display is the Cessna Bobcat. The plane was heavily used in WW2 and also known as the "Bamboo Bomber" due to the one piece wooden wing. What looks like it should be a metal body is mostly a cloth body that is stretched and sealed. Thump it with your finger and it gives and you can hear a hollow sound.
This St Louis Helicopter, a 1958 Sikorsky S-58 N887, was used for heavy lift construction services. This is the same type helicopter that was used to recover the space capsules, with astronauts inside, when they landed in the ocean.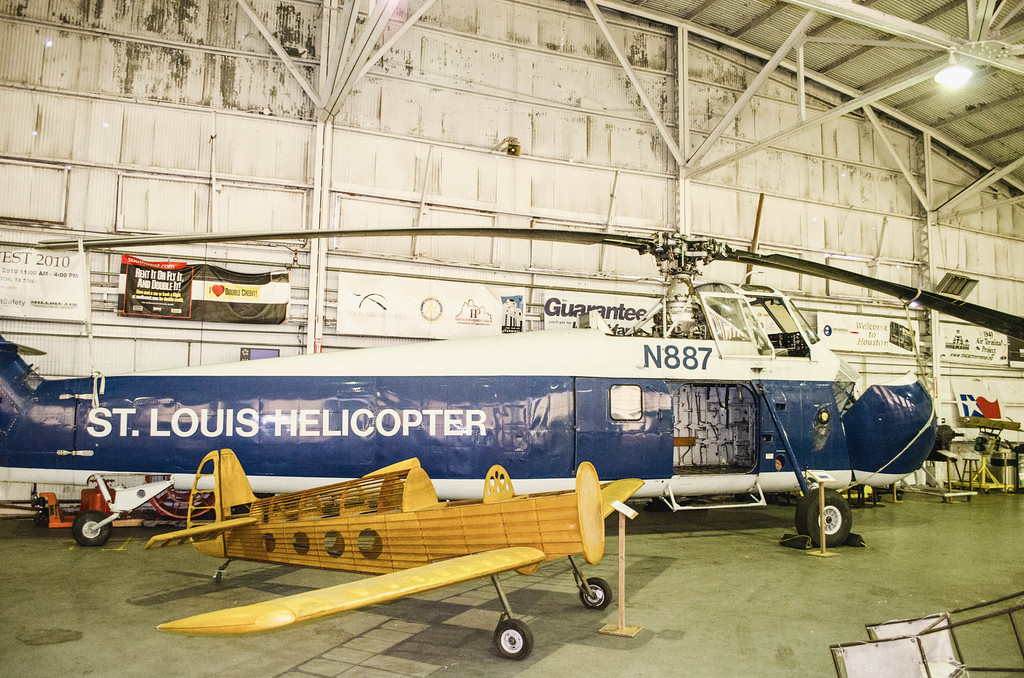 The Air Terminal Museum also does an airplane raffle each year. The tickets are $50 and no more than 2,500 tickets are sold. This year the raffle plane is a Piper Cherokee 180.
Texaco played a major role in early aviation. From fueling planes to firefighting services.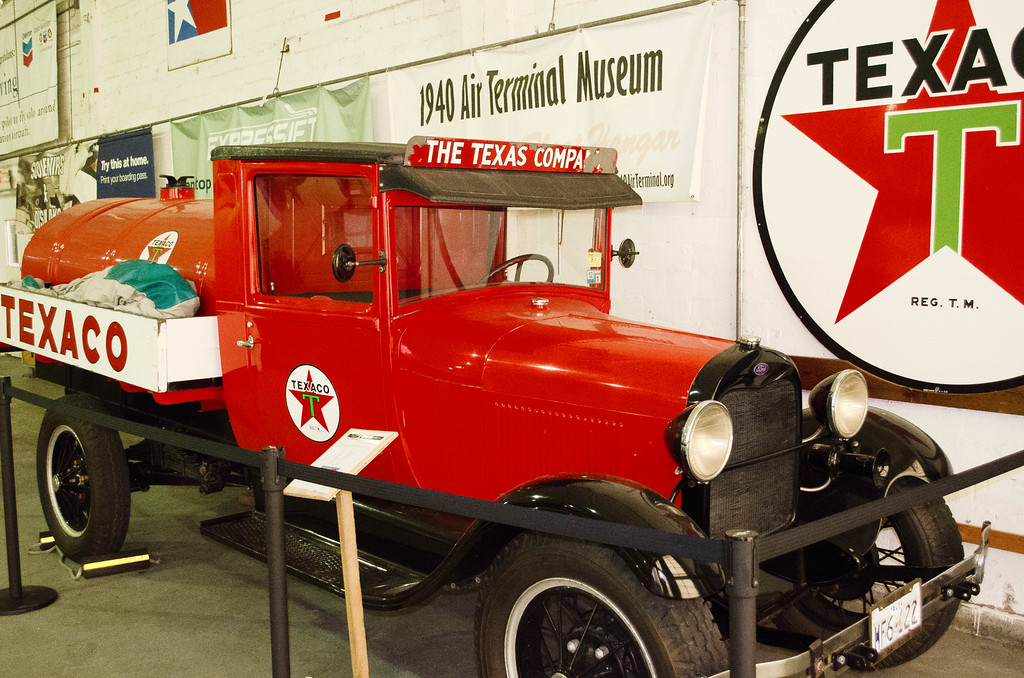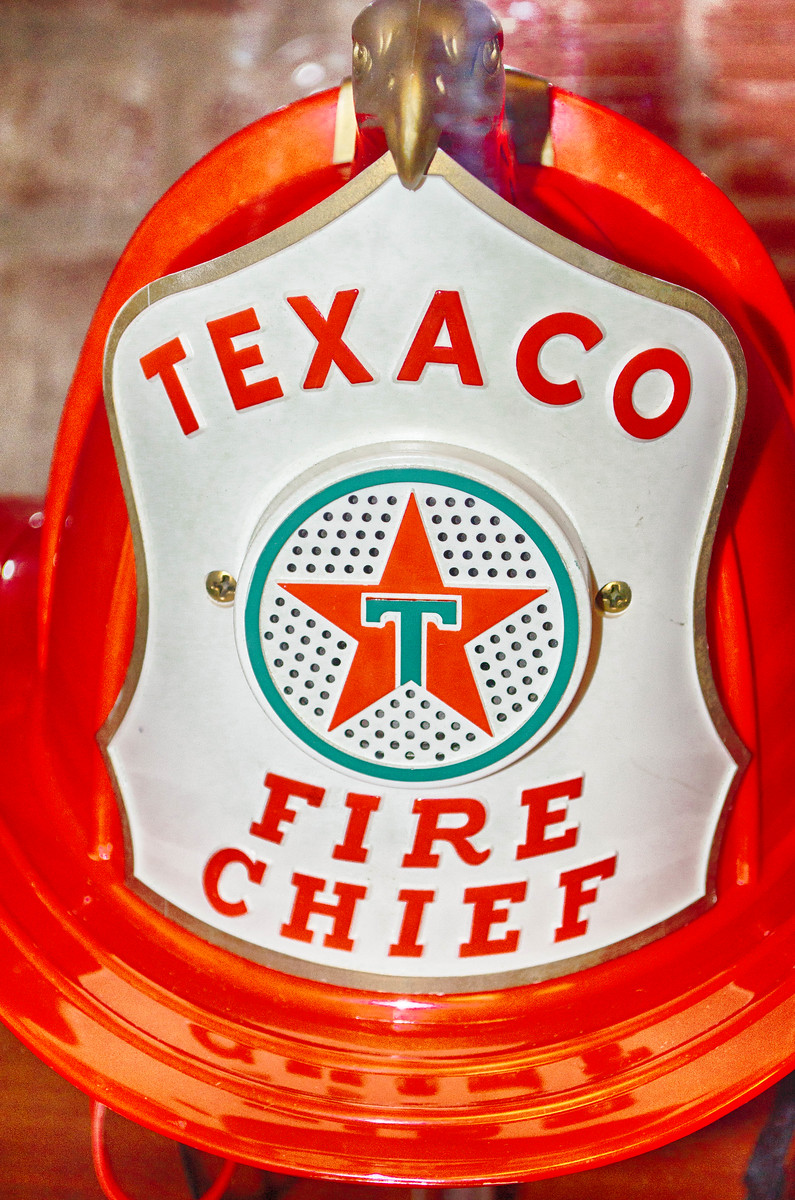 The museum has three flight simulators you can check out, like this Boeing 737-200 Flight simulator.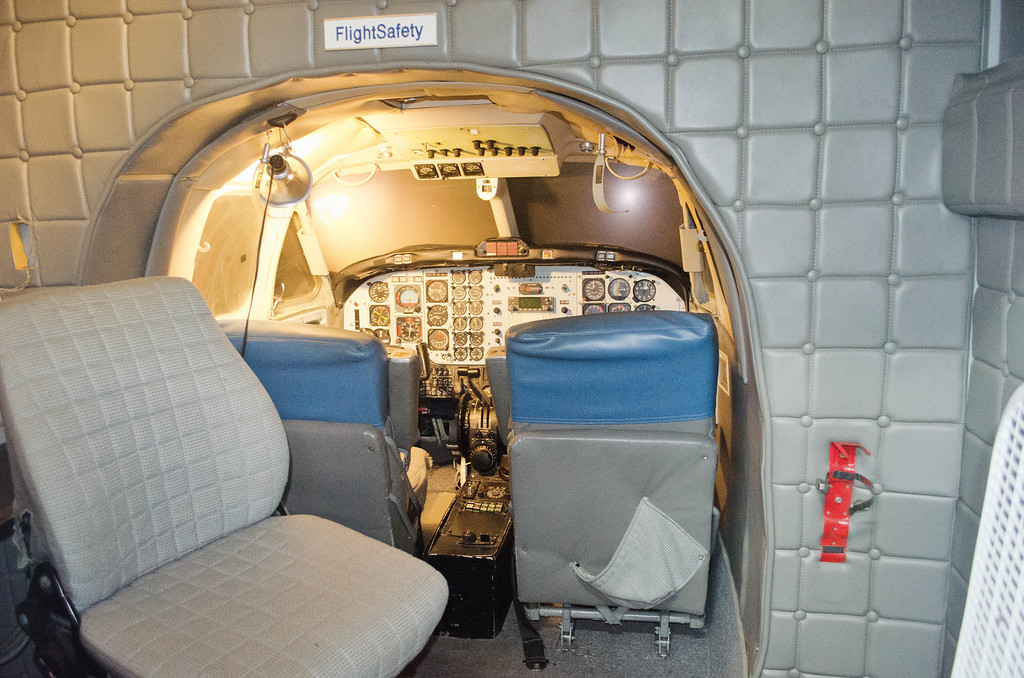 With so many old historic buildings being demolished and left to decay, the museum is truly a great experience. From those that want to remember when taking a plane ride was something special to those that have never known anything but long TSA lines, crowded airplanes and crappy customer service.
If you ever find yourself traveling to Houston you need to check out the 1940's Air Terminal Museum.



The 1940's Air Terminal Museum located at 8325 Travelair Street, Houston Texas.
Museum Hours:
Tuesday-Saturday: 10:00am – 5:00pm
Sunday: 1:00pm – 5:00pm
Did you enjoy this article?
Subscribe for Updates
I promise not to bombard you with emails and I will never sell or share your information with anyone.