In an earlier post I talked about the 10 must have Android travel apps. This is part 2 of the article and will highlight 10 more apps that travelers will find useful. Some of the apps are free and some are paid. Like anything else do your own research and not every app will work flawlessly on every phone.
1. Flight Board Price – $3.99
Flightboard says it will turn your Android phone or tablet into the Arrivals and Departures board for any airport in the world. It covers over 4000 airports and 1400 airlines worldwide. Covering both arrivals and departures it comes in handy to keep track of your flight status and is equally useful when you are picking someone up and want to know the status of their flight.
2. World Explorer Price – Free
Previously only available on I-Phones this new Android app uses your GPS location to spot the best places to visit. Just like having your own tour guide this app is packed with over 350,000 articles that will show you points of interests worldwide. Whether you need ideas for a weekend trip or you want to know what the sites are in Madrid this is a cool app.
3. World Mate Price – Free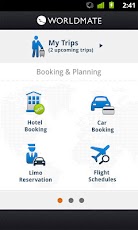 World Mate states it is the number 1 mobile travel app. Once you forward your reservation (airline / hotel / agent) it will organize your trip, give you real time flight alerts and more. You can pay for upgraded services that will eliminate 3rd party ads and offer additional services.
4. Motion and Sound Alarm Price – $2.99
This app operates in 3 modes. It will give you an audible alarm if someone is sneaking into your room. It can operate in silent mode and call a second phone to catch someone in the act. It incorporates GPS tracking so it can track your phone on the web if stolen.
5. Bathroom Scout Price – Free
Have you ever been in an unfamiliar place and nature strikes? This app will pinpoint over 600,000 public bathrooms around the world. It will show public bathrooms and facilities in restaurants and other facilities.
6. Diners Drive Inns and Dives Price – $2.99
Chef Guy Fieri's popular show on the Food network takes viewers to locations all over the US. From Mom and Pop Diners, BBQ shacks and Burger joints he finds places that serve up great food. Now, when traveling, you can visit those locations as well with this handy app.
7. Disaster Alert Price – Free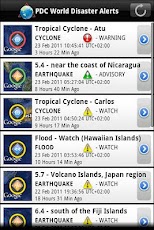 Be informed wherever you are. This app gathers information from several sources and alerts you to severe weather and disasters. Learn about current and real time events that could be hazardous to people, property or assets. Learn about Typhoons, Earthquakes, Wildfires and more.
8. Prey Anti-Theft Free and Paid versions
Prey will track down your lost or stolen phone, laptop or tablet. The version used for laptops has some really neat features, such as taking photos of the person using your stolen computer.
9. Ultimate Checklist Price – $2.99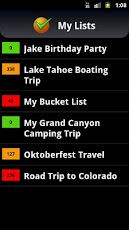 A configurable checklist that comes pre-loaded with over 50 different occasions. You can edit them, add to them, copy them, move them, export them and do whatever you want. Never again forget your sunglasses or heaven forbid your passport.
10. Google Maps Price – Free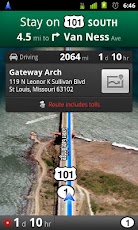 Still the granddaddy of all maps. I know some people don't want to let Google know anything about them but you can't deny this is one handy tool. Look up anything from restaurants to hospitals. Get directions to your hotel or any other location when traveling.
There are many more apps out there. You can download an app for just about anything. Before traveling you should check to see if your bank has one, it can show ATM's for you so you don't pay additional fees. City specific apps will give you detailed info on attractions or shows. There are apps for Disney wait times to show how long a wait at specific venues are. If you found this article helpful please share.
Are there any that you use that others may find helpful?
(Visited 203 times, 1 visits today)