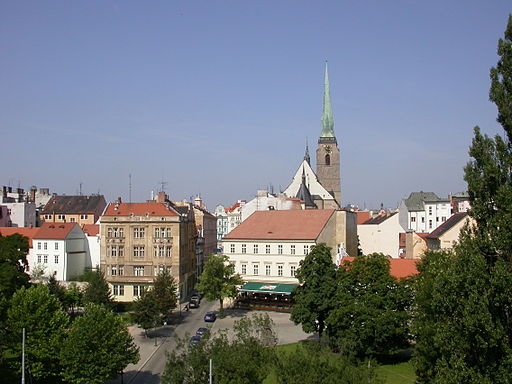 Pilzen Czech Republic
Go ahead and spend a day or two in Prague. See the Castle, Charles Bridge, Old Town Square and Wenceslas square. Once you are tired of the tourists grab a train and head 90 km to Pilzen. Pilzen became a town in 1295 when King Wenceslas granted its charter. I discovered Pilzen because of my life long devotion to beer. Pilzen produced the first Pilsen beer. Pilzen is home to the Pilsner Urquell and Gambrinus breweries. A tour through the old brewery and learning how beer was made a long time ago is a good way to spend a few hours.
After stepping off the train I noticed some tourist brochures. One in particular that caught my eye was the Patton Museum. After touring the brewery I headed out to find it. The Museum was opened 5 May 2005 on the anniversary of the WWII liberation of the town by ally forces. The Museum houses documents, exhibits, artifacts and other memorabilia from the war and also a section devoted to the Soviet occupation after the war. I had the privilege of speaking with the owner/curator. A lot of what you see in the museum comes from his personal collection. Every year on 5 May the city turns out for a liberation festival to recreate the event and welcome veterans from that era.
Pilzen is a place where you can get away from the hordes of tourists that descend on Prague and still enjoy all the charm of a great European city.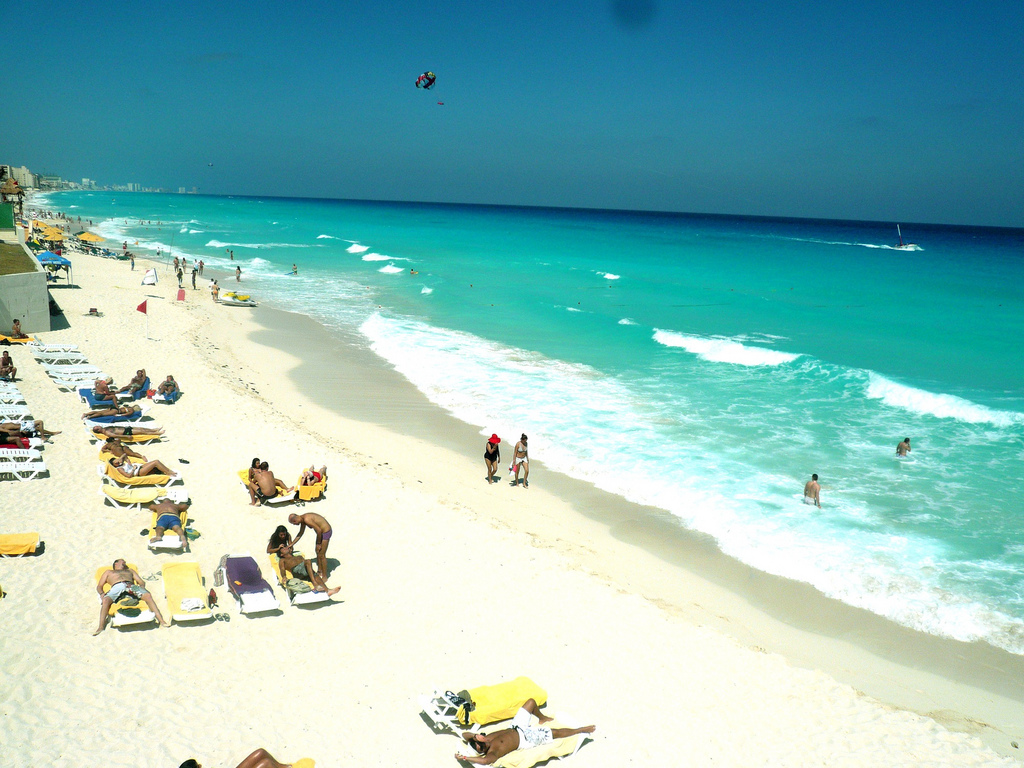 Mayan Riviera
The Caribbean coastline on the Eastern portion of the Yucatan Peninsula in Mexico is known as the Mayan Riviera. The area includes All Inclusive Resorts, Boutique Hotels, white sand beaches, ancient Mayan ruins, underground rivers and caves, diving and forest treks. From Cancun on the Northern tip down to Punta Allen in the South the area is a major tourist destination. I enjoy relaxing on the white sand beaches with a cold brew and the hospitality and people are great.
Whether you spend time diving in Cozumel, partying in Cancun, lying on a beach in Playa Del Carmen or visiting the many sights you won't get bored. Chichen Itza and Tulum, two ancient Mayan ruins are close by, and are good tours to take as well as Xcaret .
Xcaret is a nature park that has various birds and animals, cultural centers and exhibits, a nightly show and a great underground river that we cooled off in. It is hot there in summer and we took advantage of getting our bathing suits and taking a leisurely float down the underground river. It was a great way to cool off.
Munich
Since its founding in 1164 the city has been an important destination in Bavaria and today is one of the most visited cities in Germany. Munich offers great markets and a Christmas Market or Christkindlesmarkt, the Hofbräuhaus, one of the oldest Beer Halls in Germany, Theaters, Galleries, Parks and who can overlook Oktoberfest.
Whether you spend the time discovering a great drinking place or walk the winding streets dating back to medieval times and the check out the various shops there are a lot of things to do. The place can be a little touristy but there are places where you can get away from the crowds and enjoy a great German beer and great company of the locals.
Oktoberfest runs from late September to early October every year. Beer tents that hold thousands of people along with carnival rides music and food. It has been a long time since I was there but I had a blast and can't wait to get back one day.
Philippines
Yes I know it's a country, but so far everywhere I have been in the Philippines I have enjoyed. And there are many more places I want to visit. The people, for the most part speak English and the signs are in English to traveling is easy. The people are friendly the food is good and the weather stays pretty constant year round. Or should I say hot and humid? They do have a rainy season and there is the occasional typhoon that tears up some things but whenever a storm hits they always seem to bounce back quickly and continue on with life.
With the beautiful white sand beaches, dive sites, Manila nightlife, great restaurants, night markets, historical sites, UNESCO World Heritage sites, it's easy to find something to enjoy. And did I mention the people are friendly?
There are several places I still want to visit. On my shortlist is Baguio in Northern Luzon and the Island of Palawan. I'll get there it's just a matter of time.
Las Vegas
Vegas Baby! The city that never sleeps. Who couldn't have fun in a place where there are casinos, shows, world-class restaurants, amusement parks, golf, luxury shopping and more. The nice thing about Las Vegas is that they cater to every budget. If you want to spend like a high roller they certainly have you covered with luxury suites, private gaming tables and such. There are also plenty of places where you can stay and play without breaking the bank. The hard thing to do in Vegas is leave with some money. When I go I buy tickets to any shows I want to see first. Then I put myself on a daily budget for gambling and everything else. A lot of people never get off the main strip or only venture down the street a little bit. With all the glitz and glimmer it is easy to stay within ½ mile of your hotel. Do yourself a favor and visit Fremont Street and the ends of the main strip. Lake Mead, the largest reservoir in the US and Hoover Dam are only 30 miles from Las Vegas and a day spent on the lake can help you get over those gambling losses.
So as you can see, I like beaches, casinos, European cities, friendly people, tropical environments and pubs if I could only get all of those in one location I could quit traveling. But what fun would that be?
What are some of your favorite destinations?
(Visited 1 times, 1 visits today)