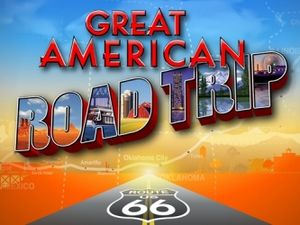 I love traveling to foreign locations. There is just something about experiencing a foreign land. I also love reading blogs and travel sites that talk about traveling to foreign lands. But what do you do if you don't have the time to travel or the money needed for an international trip?
Most people don't look at where they live from the eyes of a tourist. I mean after all you live there, so it's boring right? That's probably what the residents of Prague, Barcelona and Bangkok think also. You can always explore your own city, but that doesn't really feed the travel bug does it? You can however plan a 2-3 day trip somewhere close that you might not have considered before. I know that within a 3 or 4 hour drive of where I live I can be in a historic country town, a beach or in a National Forest.
I decided to take 5 cities and look at what you could do on a quick vacation. I picked major cities where a short drive could give you a short vacation.
St Louis Missouri
A lot of people travel to St Louis to see the sights, but if you live there and want to get away then you could try Springfield Illinois. Springfield is full of historical sites and things to do. From the Lincoln Home National Historical Site and Lincolns tomb where the 16th President of the US is buried to three family oriented amusement parks. Museums include the Korean War Museum, Grand Army of the Republic Memorial Museum and Air Combat Museum along with several others. There is more than enough to keep you occupied and satisfy the traveler in you.
New York NY
A few hours drive will put you in central Massachusetts where you can make Worcester your base for exploring the area. Old Sturbridge Village is a historical 1830's working community where you can participate in hands on activities. They also host lots of wedding throughout the year. There are numerous Micro Breweries, Wineries and Distillers in the area so you can tour and taste your way through the area. Just make sure you don't drive afterwards. Wachusett Mountain Ski Area can be a great place for the skiers and if you're a foodie there are orchards, creameries and farms galore in the area along with some great restaurants.
Denver Colorado
North of Denver is Wyoming where a visit to Cheyenne can give a much needed break. From trail rides and cowboy dinners at the Bit-O-Wyo Ranch to the Cheyenne Farmers Market there is a lot to see and do. If you are there in late July you can take in Cheyenne Frontier Days for a week long rodeo and live concerts. Not far from Cheyenne you can also visit Medicine Bow National Forest, Fort Laramie National Historical Site and the Wyoming Territorial Prison State Historical Site and see what life was like in Old West.
San Francisco California
Now if you live in San Francisco you live in a tourist mecca. There is so much to see and do in San Francisco that is why people flock there in droves. But if you live there and want to get away for a few days then take a trip to Carson City Nevada. From May to October you can take a trip on the V&T Railroad. The railroad takes you on a one and a half hour trip from Carson City to Virginia City traveling through amazing scenery on a Steam Locomotive train. Accommodations include Bed and Breakfast stays, Historical lodgings and modern hotels. With Casinos, hiking and biking trails, museums and more you can get away from the city for a few days and recharge.
Atlanta
Atlanta has the charm of the Old South and many modern attractions that people come to see. However like anywhere else some time you just want to get away and experience something different. If you find yourself day dreaming of a vacation but don't have a lot of time then plan a long weekend in Chattanooga Tennessee. Take a trip to Lookout Mountain and check out the Civil War Battles Museum or visit the 6th cavalry Museum where General George Patton served for a time. You can take a tour with Chattanooga Ghost Tours , voted one of the best ghost tours in the US. There is the open air Chattanooga Market, numerous Civil War battlefields in the area and you can find a babysitter for the kids while you check out the George Dickel Distillery where they make some mighty fine whiskey. There are many more things to occupy your time from outdoor activities to dinner cruises.
So next time your dreaming of exploring foreign lands and exotic places but don't have the time, look a little closer to home. Get out a map and look at cities and towns within a few hours drive and discover what is nearby. There are a lot of places that you can visit and still have a great experience.
(Visited 211 times, 1 visits today)