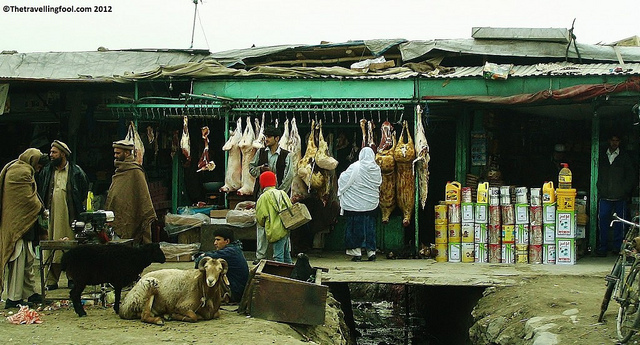 An open air meat market in Kabul Afghanistan. I am not sure the two sheep in front were aware of what was on the agenda. It was in a good location though, after butchering the sheep they just threw the unused parts in the creek below.
Did you enjoy this article?
Subscribe for Updates
I promise not to bombard you with emails and I will never sell or share your information with anyone.