In part 2 of Planes, Trains, Automobiles and more, here are three more photos for your viewing enjoyment. The top photo was taken in Prague where convertible touring cars can take you on a sightseeing trip of town.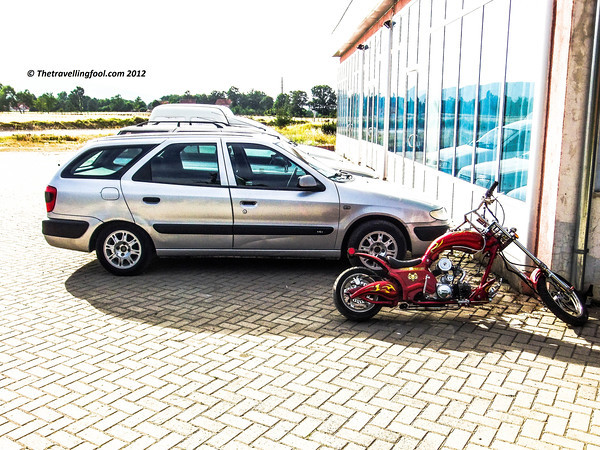 Well they have Mini Coopers, mini Candy bars and there was Mini Me. Maybe this is his Mini Chopper. I didn't see the rider get off but he couldn't be too tall.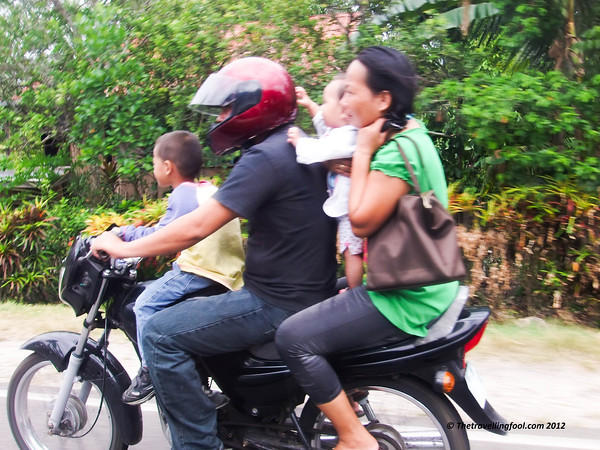 Just a family out for a ride. Why does dad always get to wear the helmet?
If you have photos of strange, unique, crazy or just plain cool modes of transportation send them in to thetravellingfool@yahoo.com. Put Vehicle Photo in the subject line and we will post them in the future with a credit to you. Photos must be your own.

Did you enjoy this article?
Subscribe for Updates
I promise not to bombard you with emails and I will never sell or share your information with anyone.