This article contains affiliate links
Over the last couple of years people have been hibernating in their homes either due to personal reasons or government mandates. Now more and more people are looking to get out of the house and go somewhere. Where better, than a great beach destination and there are some great Texas beach towns to visit, enjoy the outdoors and get some sun.
Texas has 3,359 miles of shoreline and Texas beach towns don't just have access to some of the best beaches in the country, but also offer a ton of amazing history, culture and attractions to explore. Check out these 10 Texas beach towns that I love most. These are some of the best places to visit. Now all you need to do is take a little time to enjoy the beautiful sights, and let the sand fly between your toes.
Corpus Christi, Texas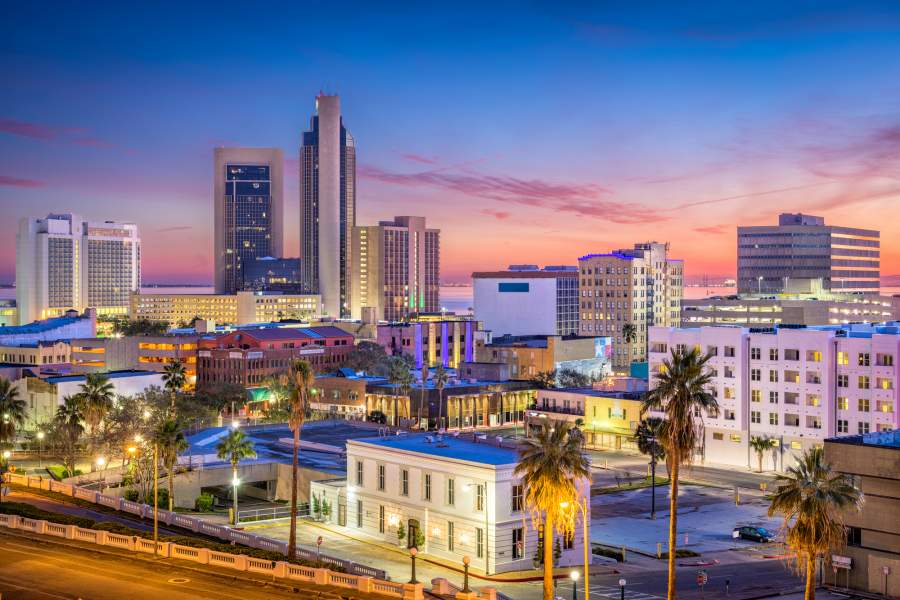 Home to the fifth-largest U.S. port and deepest inshore port on the Gulf of Mexico, Corpus Christi actually sits on a bay and it is just a short drive to Padre Island National Seashore and Mustang Island. Corpus Christi also has beaches on the bay. Dolphin Park is a great beach near restaurants and hotels. McGee Beach is just south of downtown and has calm waters and fishing jetties if you want to try a little fishing.
Get The Best Price On Hotels In Corpus Christi Texas
Padre Island National Seashore is about a 15-minute drive from downtown and is the longest undeveloped barrier island in the world. 70 miles of beach is designated a National Seashore where nature is preserved.
Mustang Island is an 18 miles long island stretching from Corpus Christi to Port Aransas and is a State Park. Camp, picnic, fish, swim or just lay out on the beach and soak in the sun.
North Beach offers 1 ½ miles of beach and is close to the Texas State Aquarium and the USS Lexington, both major attractions in town.
The Texas State Aquarium focuses on species in the Gulf of Mexico and the Caribbean Sea and has both sea and land creatures. The aquarium is open Tuesday thru Sunday from 10am to 5 pm.
The USS Lexington was commissioned in 1943 and saw action in almost every major operation in the Pacific during World War 2 spending 21 months in combat. Decommissioned in 1991 it is now a floating history museum offering visitors a glimpse into the past.
Corpus Christi has a lot of great restaurants, stately homes on Ocean drive, harbor cruises and fishing charters and with the numerous beaches is a definite must for beach lovers.
Port Aransas Texas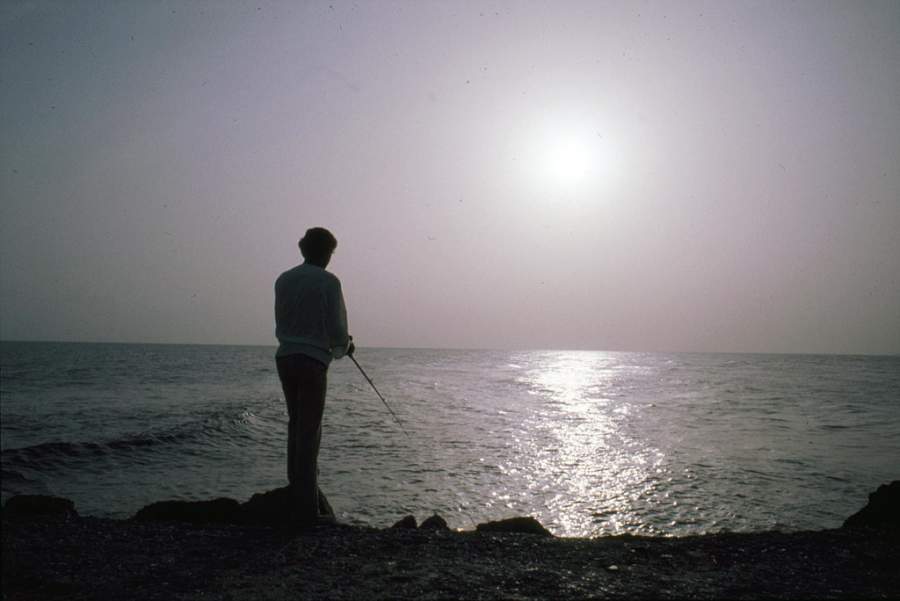 Port Aransas is located on the northern tip of Mustang Island and the only established town on the island. Boating, fishing, swimming and any other beach activity you can think of, well they have it here. Known as the "Fishing Capital of Texas" Port Aransas has 18 miles of pristine coastline. Enjoy a trip on a pirate ship, take a surfing lesson, do some offshore fishing on a charter or if you are there in the month of April check out the Texas Sandfest.
Get The Lowest Prices On Hotels In Port Aransas Texas
The Texas Sandfest began in 1997 and has since evolved into a 3 day festival where sculptors show off their skills in building sand sculptures, lots of live music and even a place where lessons are taught in the art of building sand castles.
There are a lot of really good restaurants in Port Aransas and many of them will even cook the fish that you have caught.
Port Aransas also hosts a week-long music festival every September. Port Aransas has become a destination for many living in Central Texas looking to getaway and enjoy the beach life. Whether you enjoy fishing or not this beach community has something for everyone.
Rockport/Fulton Texas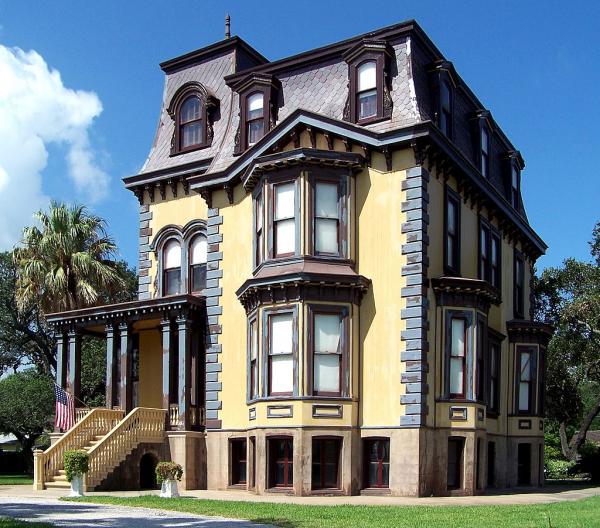 While Rockport and Fulton are two separate towns, most people just regard it as Rockport Fulton since there is only 3 miles from the two. Rockport Beach was the first beach in Texas to be certified as a blue wave beach, a national environmental certification for beaches. You can head over to nearby Goose Island State Park and get your photo taken underneath the "Big Tree". Estimated to be between 1,000 and 2,000 some have speculated it might be the oldest Live Oak tree in the world.
Find the Best Prices On Hotels in Rockport/Fulton
Downtown Rockport has a lot of great little shops where you can find that unique item to take back as a souvenir. There are a lot of really good restaurants in town with a wide variety so if you get tired of eating great seafood, which I don't know why you would, there are other options such as BBQ, home cooking, Tex-Mex and more.
There are a couple of museums well worth your time as well. The Texas Maritime Museum which tells the story of the Texas maritime heritage from Spanish explorers to the quest for offshore oil and gas. The Fulton Mansion is one of the earliest Second Empire-style buildings constructed in Texas still in existence. The mansion was completed in 1877 and was ahead of its time by featuring gas lighting, central heating, and indoor plumbing with hot and cold running water.
Great fishing, a beautiful beach, historic sites along with great shopping and food make Rockport Fulton a favorite for Texans headed to the beach.
South Padre Island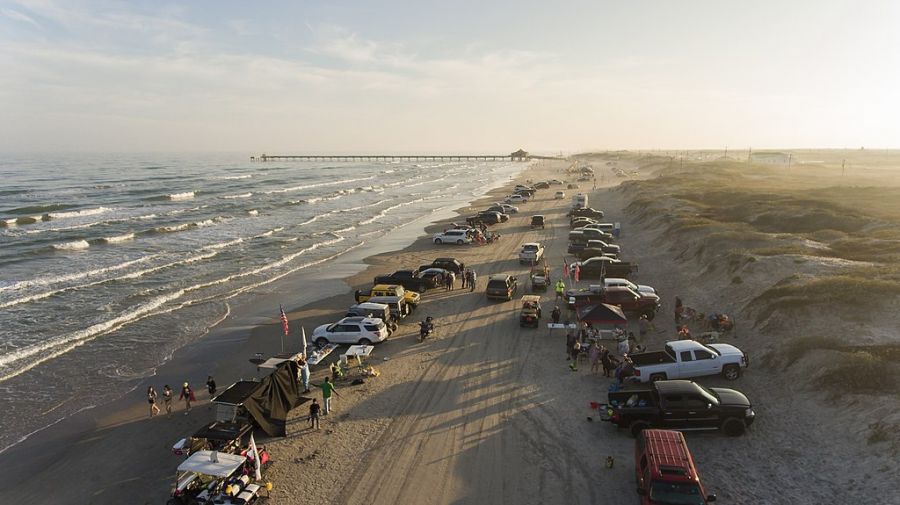 South Padre Island should not be confused with Padre Island National Seashore. The island was divided in 1964 by the artificial Port Mansfield Channel. The first permanent settlement on South Padre Island was around 1804 by Spanish priest, Padre Nicolas Balli, where the island gets its name. In the 1950's commercial development sprang up on the southern shores of the island and the town of South Padre Island was incorporated in 1973.
Find The Best Prices On Hotels in South Padre Island Texas
What once was a desolate barrier island has turned into Spring Break mainstay and destination for beach lovers around the country. While in South Padre Island you can go on a dolphin cruise, go diving in the gulf or get in some great fishing but let's be honest, most people come for the beach and to party. Accommodations range from condos and beach houses for rent to resorts that cater to your every need.
Port Isabel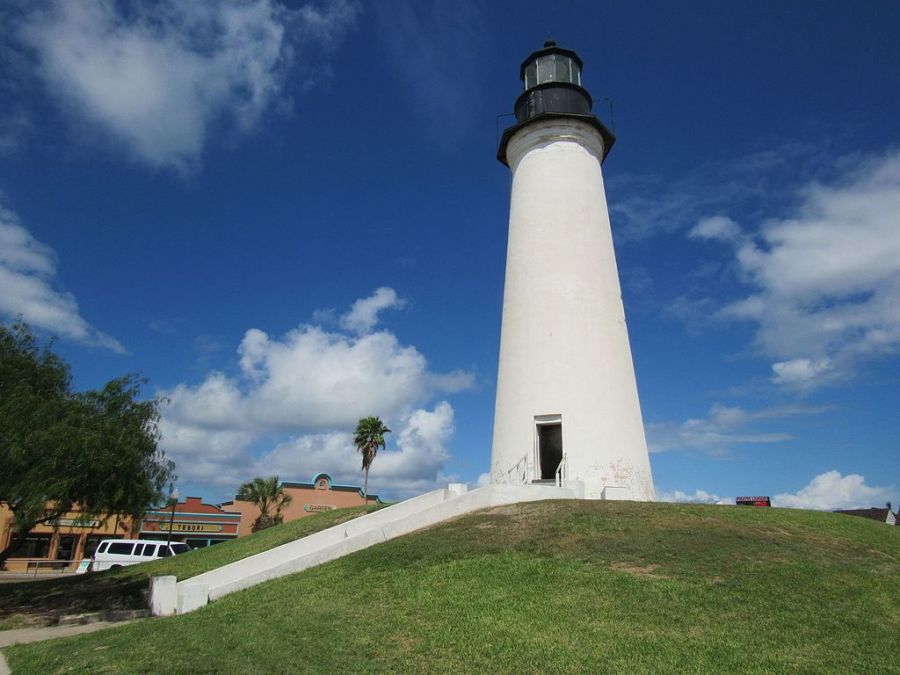 Port Isabel is the gateway to South Padre Island and while South Padre Island is where most of the people head to, Port Isabel is worth spending time in. The historic Port Isabel Lighthouse, built in 1852, is open to the public for self-guided tours and is popular as a place for photos. A museum and reconstructed lighthouse keeper's cottage sit adjacent to the 72-foot lighthouse.
Find The Best Prices On Hotels In Port Isabel Texas

Boca Chica Beach is only a couple of miles from Port Isabel but to get there you have to drive around the bay approximately 32 miles. The beach is open to foot traffic from sunrise to sunset all year. You can enjoy beachcombing, birding and surf fishing. Also located in Boca Chica is the Space X South Texas launch site, so if you are there at the right time you can watch the launch easily from Port Isabel or Boca Chica.
There are fishing docks as well as charters and sightseeing cruises as well as some great restaurants.
Port O'Connor
The town of Port O'Connor was carved out of a 70,000 acre ranch in 1909 and named for the former ranch owner. By 1911 the railroad had reached the town and by 1914 the town had become a Summer Resort and boasted a hotel, and a bathing and dancing pavilion for tourists. Today Port O'Connor is known as one of the best kept secrets on the Gulf Coast.
Get The Best Rates On Hotels In Port O'Connor
Known world-wide for fishing, hunting, birding, kayaking, this peaceful beach community sits on Matagorda Bay.
King Fisher Beach is a great spot for fishing, beach combing or launching a kayak. There are no motorized vehicles allowed on the beach and this along with relatively shallow waters make it great for families with kids. Matagorda Island is a natural barrier between Port O'Connor and the Gulf of Mexico and only a short boat ride across the bay where you can enjoy a 38 mile long stretch of beach.
Freeport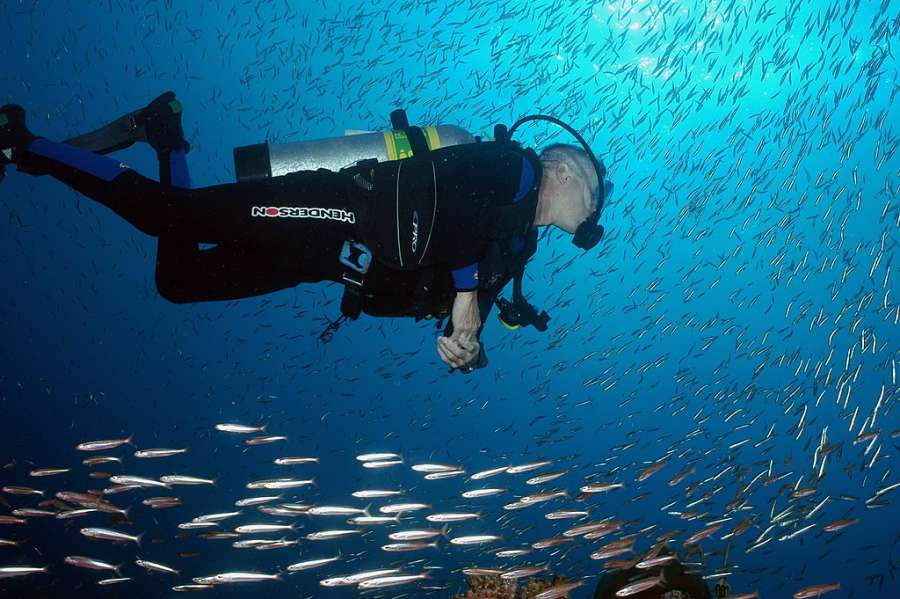 Freeport is the departure point for charters to the Flower Gardens National Marine Sanctuary a premier diving destination about 100 miles off the coast. If you want to see Star and Brain coral, Manta Rays, Hammerhead sharks, and Loggerhead Sea turtles then book a trip with the local dive charter The northernmost coral reefs in the continental United States are located here. Freeport has around 27 miles of coastline and beaches including Bryan Beach with three miles of beach in its natural state. Perfect for sunbathing and relaxing. Nearby Surfside Beach offers a lot of beach house rentals, restaurants and shops.
Check out The Freeport Wetlands Trail & Bird Observatory. It makes for the perfect place for bird watching year-round.
The downtown area consists of blocks of early 1900 buildings surrounding Memorial Park and The Freeport Historical Museum.
Galveston
Although the first European settlements first appeared on Galveston Island around 1816. The city of Galveston was officially founded in 1836 and I have to believe it was a popular beach spot even then. Serving for a short time as the Capital of Texas, Galveston was at one time the leading port for cotton exports and was once the largest city in Texas. Things changed with the hurricane of 1900 which destroyed much of the islands building cause massive destruction.
In the 1920's and 1930's the city became a major tourist destination with its beaches, casinos and dance halls. In fact, the city became known as the Sin City of the Gulf. After all the illegal business were closed in the 1950's it took a few years for Galveston to reinvent itself as the family friendly beach destination it is today.
Find The Best Prices On Hotels In Galveston
Galveston has 32 miles of beach. Stewart Beach has restrooms with showers, chair rentals, volleyball courts and a concession area. East Beach has a pavilion, boardwalk and entertainment stage, restrooms, showers, concessions and more. There is also the Seawall Beach as well as city parks and Galveston State Park on the beach.
Galveston has a ton of things to see and do and is always having events on the island. From Mardi Gras to the largest motorcycle rally in Texas, The Lone Star Rally, there is something going on.
Take a walk along the Seawall with its 10.3 miles sidewalk, the longest continuous sidewalk in the United States.
The Galveston Railroad Museum is a great museum showcasing trains from the golden age of rail travel.
1877 Tall Ship ELISSA, is a very popular attraction, one of the few historic tall ships in the world that still sails. Seawolf Park houses the USS Cavalla, a WW2 submarine with a storied history and the USS Stewart, the only Edsall class destroyer preserved in the US.
The many historic building such as the Bishops Palace or the oldest drug store in Texas, Star Drug Store, along with museums and great restaurants make Galveston a must visit beach destination in Texas.
You could even stay in a historic, haunted Texas Hotel.
Bolivar Peninsula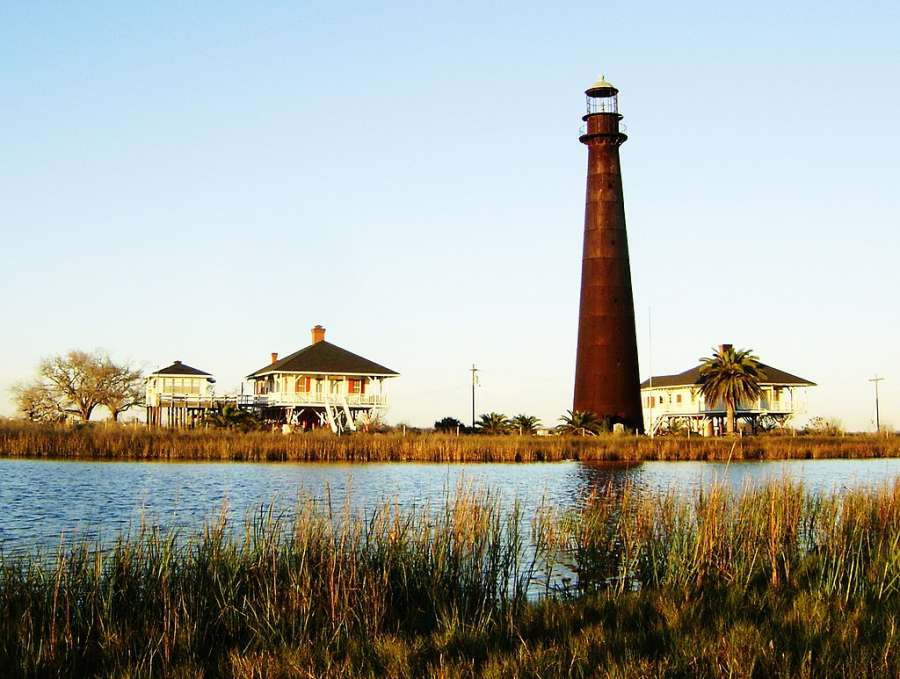 Okay, The Bolivar Peninsula is not a town but a 27 mile stretch of beach with five unincorporated communities. Port Bolivar, Crystal Beach, Caplen, Gilchrist and High Island are all located along the peninsula and are just a short ferry ride from Galveston Island. So let's just say these make up number 9 and 10 on our list of the best 10 Texas Beach Towns.
Find The Best Rates On Hotels In Bolivar Peninsula
Explorer Cabeza de Vaca came to the area in 1528, and is thought to have visited the peninsula; some evidence points to his landing at High Island and legend has it pirate Jean Lafitte spent time on the island as well and may have buried treasure there, although none has been found. Lafitte's cabin boy, Charles Cronea, made his home on the island after a life of pirating and is buried at the High Island Cemetery where a historic marker is located.
Named after South American hero Simon Bolivar, has had a rich history. General James Long and his wife Jane, known as "The Mother of Texas" lived on the peninsula at Fort Casas where a historic marker stands noting some interesting tidbits of history. The remains of Fort Travis, established by the Republic of Texas in 1836, are located at Fort Travis Park and well worth a visit as well as the Bolivar Lighthouse.
Besides fishing and hanging out on the beach, birding is a popular past time and the Houston Audubon Society is one of the largest land owners on the peninsula. You can also visit the nearby Anahuac National Wildlife Refuge a 37,000 acre refuge with alligators, bobcats, migratory birds and critters of all kinds in an area consisting of thick woodlands, marshes and sandy beaches.
Sunrise Beach and Bluewater Beach are both popular with the beach goers and throughout the various communities there are local owned restaurants with the freshest Gulf seafood you can get and lots of little shops to stop and get that beach souvenir.
Texas Beach Towns are some of the most beautiful places in the world. They offer breathtaking scenery, great weather, and plenty of opportunities for outdoor fun. But be careful not to get caught up in their allure, because you'll never find a place like these anywhere else on Earth.
You'll find that the beaches here are perfect for relaxation, and they're full of interesting things to see and do. So, what are you waiting for?
(Visited 1,745 times, 1 visits today)