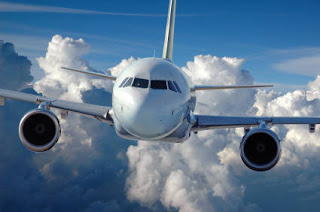 There are a lot of places where you can get tips on getting through the airport and dreaded security screening. Instead I am going to try and focus on some other ideas to help in making your trip a little easier and more comfortable.
1.
First on the list is checking to see what the situation is like in the country you are visiting. Unfortunately in today's world there are hazards for travelers so your first stop should be
The State Department Travel page
. From here you can input the countries you will be visiting and get a run down on the situation as reported by the State Department. A report doesn't necessarily mean don't go there just be aware.
2. When you do pack be aware of what you can and cannot take on board the airline. So instead of reading another list by me just go to the source, the
TSA
. From there you will find info on how to get through the line faster, prohibited items and more.
3. Check the airline policy on checked bags. Almost all airlines are beginning to charge for extra checked bags. And depending on where you are traveling to and whether you are in First, Business or Economy class there are different weight restrictions.
4. Use TSA approved locks. You can buy these at most department stores or online. The locks allow the TSA to open them with a key and re lock them. In case something is seen on the baggage x-ray and your bag has to be opened it is better for them to do it and re lock it than break the lock and have no lock at all. Which brings me to another point.
5. Unless you are going to a Royal wedding there is no sense in packing valuables in your check bags. You don't need to take lots of jewelry, expensive cameras should be in your carry on bags and if you take a laptop, carry it on the plane. One example why, check out the
Unclaimed Baggage Center
. If you ever have lost baggage and it can't be returned to you then it ends up here.
6. If you can do it call the hotel where you will be staying at and make arrangements to have your baggage mailed directly there and save the hassles. It will be there when you arrive and you won't have to worry about waiting around the baggage carousel for an hour to retrieve your clothes.
7. For the items you do take on board, keep it light. A few things are nice to have. If your traveling economy, which most of us do, then take a travel toothbrush and toothpaste,Business and First you get these things and it's nice to freshen up before landing. Things like a neck pillow, loose clothing and comfortable shoes all make the trip easier.
8. A week before your trip stop by your bank and exchange some money for the currency of the country you will be visiting. It doesn't have to be much, a hundred dollars or so. That way you have some money for taxis, tips and quick purchases and you won't have to stand in line with everyone else trying to exchange money after arriving.
9. I always try to get an idea of what is available in the place I will be staying. Now there are lots of travel sites you can go to to research tours, tourist sites, etc. in the location you are going to be. One of the best for me is
Wikipedia
. Yep that one. Go ahead and try it, type in Berlin in the search box and you will get everything from weather, main tourist sites, history, cultural sites, transportation info, nightlife, cuisine and more. It's a good starting place for anywhere you are going.
10. Once you arrive, check with the locals. Talk to people and get their recommendations, ask the hotel staff where a good restaurant is outside the hotel. Ask the doorman where to go to spend the day that tourists don't frequently travel to. Get adventurous, in Europe go to the train station and buy a round trip ticket to a nearby town and spend the day exploring it. Just use common sense and be aware of your surroundings. Now get out there and have fun!
(Visited 11 times, 1 visits today)