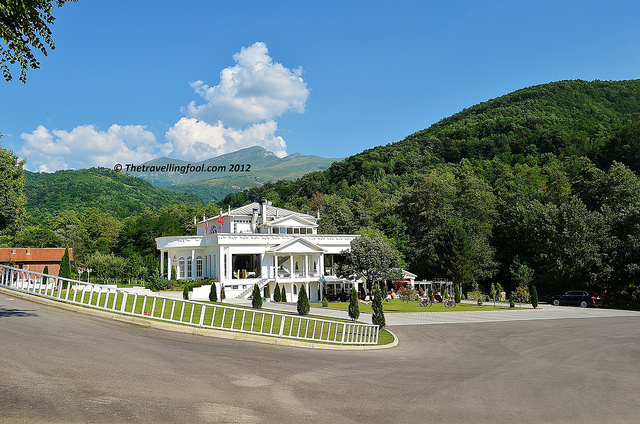 I recently turned down lunch at The White House.  Not that I didn't want to go but I had just eaten 15 minutes earlier.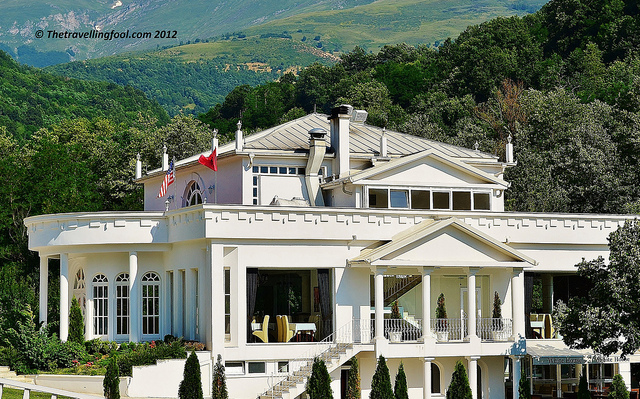 Now this White House is in Kosovo not Washington DC. We were on a quick day trip to Prizren, a town in Kosovo near the Albanian border and had eaten at a mountain top restaurant and were on our way down the other side when we came upon The White House.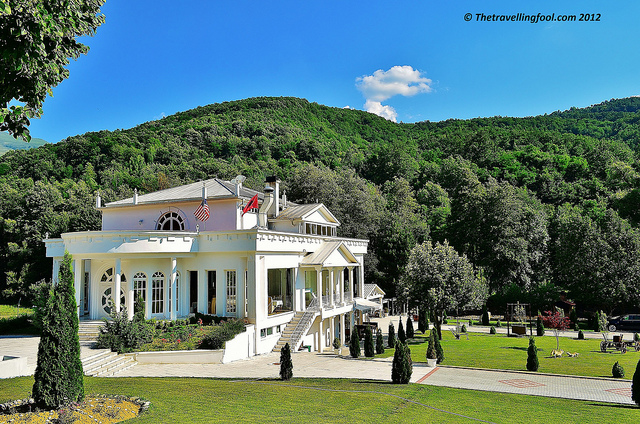 Flying the US flag and built in the same style as the one at 1600 Pennsylvania Avenue  the restaurant seemed somewhat out of place on the side of this mountain in Kosovo. But I hear the food is pretty good. Next trip to Prizren I may just try it out.
Did you enjoy this article?
Subscribe for Updates
I promise not to bombard you with emails and I will never sell or share your information with anyone.